Former Spokane Indians Staff Member Jimmy Lake Named UW Football Head Coach
Spokane native sold tickets for the team in 2000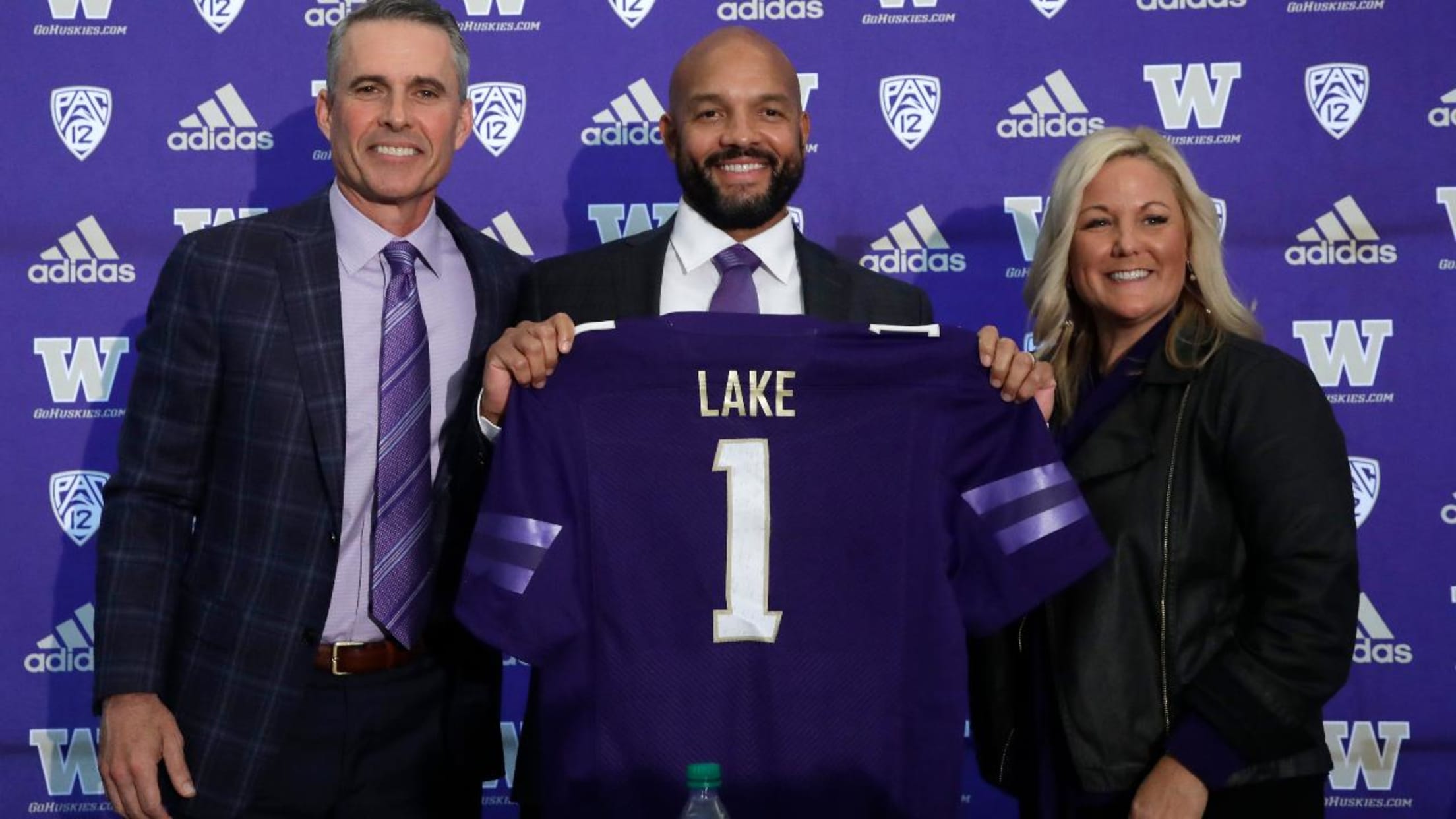 (AP Photo/Elaine Thompson)
SPOKANE, Wash. - He used to sell tickets for the Spokane Indians. Now, he's top dawg for one of the Pac-12's premier programs. Former Indians front office team member Jimmy Lake, who worked as an account executive for the team in 2000, was introduced as the new head football coach
SPOKANE, Wash. - He used to sell tickets for the Spokane Indians. Now, he's top dawg for one of the Pac-12's premier programs. Former Indians front office team member Jimmy Lake, who worked as an account executive for the team in 2000, was introduced as the new head football coach for the University of Washington Huskies on Monday following the resignation of Chris Petersen after six seasons at the helm.
"I could not be more excited about taking over as head football coach at the University of Washington," Lake said in a school release. "I've been dreaming of this opportunity for as long as I can remember and I can't think of a better place to do it than in the world-class city of Seattle and at such a prestigious university with a rich football tradition."
The Spokane native graduated from North Central High School in 1995 before going on to play football collegiately as a defensive back for Eastern Washington University. Lake helped lead the Eagles to a 12-2 record in 1997 and earned All-Big Sky Honorable Mention honors as a senior. Following his graduation, Lake served as a graduate assistant for EWU before taking over as the team's defensive backs coach from 2000-03.
Lake spent the next decade as a DB coach at a handful of stops including UW and the NFL before returning to the Huskies in the same role in 2014. Mike Leach's personal kryptonite was promoted to UW's co-defensive coordinator in 2016 before taking over the role by himself in 2018. The 42-year-old, who is 6-1 in seven career Apple Cups, will be the 29th head coach in Huskies history and will look to guide the program to its first National Championship since 1991.
"I can't think of someone better than Jimmy to take over this program," Petersen said in a release. "His energy and ability to relate to our players is unmatched. Jimmy is a great teacher of the game and his track record of developing young men both on and off the field speaks for itself. He is ready to take this step and I have full confidence that he will continue to build on the foundation that has been set here and he will elevate the program to new heights."
ABOUT THE SPOKANE INDIANS
The Spokane Indians are the Short Season Class "A" affiliate for the Texas Rangers. Avista Stadium is home to the $5 Bench Seat courtesy of Multicare. CLICK HERE to reserve your seats today. Parking at all Spokane Indians games is FREE. The Spokane Indians Team Store is open M-T 8:00 AM - 5:00 PM, F 8:00 AM - 12:00 PM during the winter.