Homestand Preview: June 14-19 vs. Hillsboro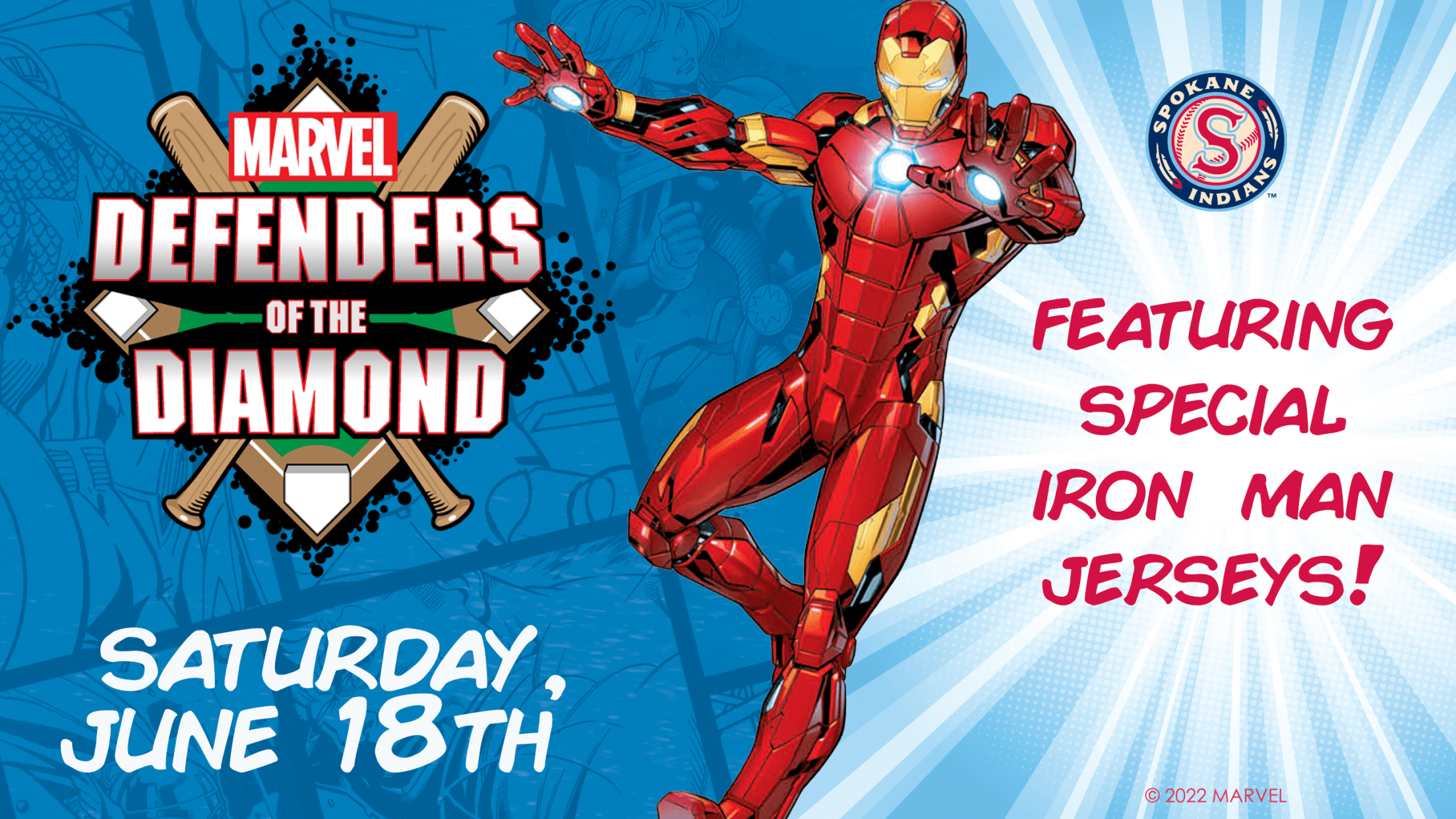 The Spokane Indians are back at Avista Stadium starting on Tuesday, June 14th for a six-game series against the Hillsboro Hops (Arizona Diamondbacks affiliate). Join us for Bark in the Park, Pride Night, Fireworks, Father's Day, and so much more! Tickets for the series are available by CLICKING HERE. 🐶
The Spokane Indians are back at Avista Stadium starting on Tuesday, June 14th for a six-game series against the Hillsboro Hops (Arizona Diamondbacks affiliate). Join us for Bark in the Park, Pride Night, Fireworks, Father's Day, and so much more!
Tickets for the series are available by CLICKING HERE.
🐶 Tuesday, June 14th - Bark in the Park Night
Enjoy a baseball game alongside your furry friend! Fans and dogs alike will receive the special group rate of $5.00 per ticket. Fans that bring their dogs will get to sit in a special pet only section and all proceeds from the dog tickets will be given to local animal shelters. Stick around after the game and join the on-field Puppy Parade!
🎟️ CLICK HERE FOR TICKETS IN THE BARK IN THE PARK SECTIONS
- First pitch at 6:35 PM
- Gates open at 5:30 PM
🌺 Wednesday, June 15th - Hawaiian Night presented by Coors Light & Rock 94 1/2
It's a luau at Avista Stadium! The best Hawaiian shirt of the night will be going home with a prize and the Spokane Indians will be highlighting a specialty Hawaiian burger at the game.
- First pitch at 6:35 PM
- Gates open at 5:30 PM
📀 Thursday, June 16th - '90s Night presented by Azteca Mexican Restaurants
Ready to bust a move? Rock your favorite grunge tee, track suit, or mom jeans and bring the '90s back to Avista Stadium! Make sure to brush up on your '90s trivia as we play hits from the '90s all night long.
- First pitch at 6:35 PM
- Gates open at 5:30 PM
🏳️‍🌈 Friday, June 17th - Pride Night & Fireworks presented by Pizza Factory, KXLY 4 News Now, & Hot 96.9
Show your PRIDE, Spokane! With the help of Spokane Pride, the Spokane Indians will celebrate inclusivity by showcasing a welcoming space at the ballpark for all fans. Stick around after the game for a spectacular fireworks show.
- First pitch at 7:05 PM
- Gates open at 5:30 PM
🦸 Saturday, June 18th - Marvel's Defenders of the Diamond Night
Join us for the debut of Marvel's Defenders of the Diamond Night at Avista Stadium. Come dressed as your favorite Marvel Super Hero and join the fun! Iron Man will be making a special appearance and players will be wearing specialty Iron Man jerseys that will be auctioned off for charity after the game, benefitting the Special Olympics.
- First pitch at 6:35 PM
- Gates open at 5:30 PM
⚾ Sunday, June 19th - Father's Day Game presented by Radia & 103.9 BOB FM
Bring Dad to the ballpark! We'll be celebrating all the amazing dads, step dads, grandfathers and father figures in attendance all game long. Stick around after the game for Pizza Factory Catch on the Field, with Dad of course!
- First pitch at 1:05 PM
- Gates open at 12:00 PM
ABOUT THE SPOKANE INDIANS
The Spokane Indians are the High-A affiliate of the Colorado Rockies located in Spokane, Washington, and were named 2021 MiLB Organization of the Year. Avista Stadium is home to the MultiCare Kids Bench Seat. Parking at all Spokane Indians games is FREE. The Spokane Indians office and team store hours are 10:00 AM - 4:00 PM on Monday through Thursday and 10:00 AM - 1:00 PM on Fridays. On game days, the office and team store are open from 10:00 AM through the end of the game.