Hometown Hero: Katie Tolley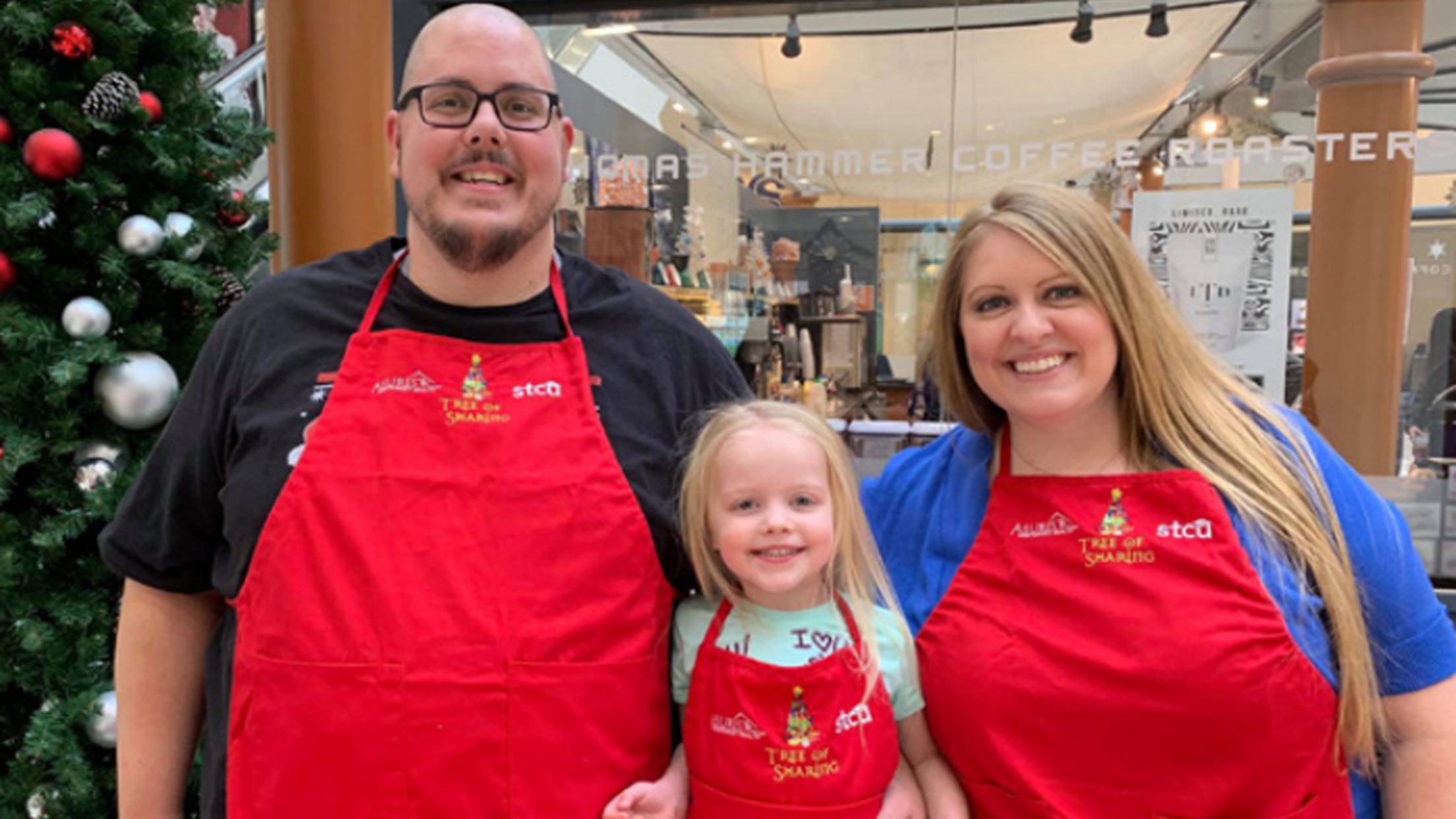 The Spokane Indians are thankful for the community members who are making an impact, not only on the greater Spokane community, but on the people that they interact with. Katie Tolley embodies this by her work with Lutheran Community Services (LCS), volunteer work with various local non-profit organizations, and advocacy
The Spokane Indians are thankful for the community members who are making an impact, not only on the greater Spokane community, but on the people that they interact with. Katie Tolley embodies this by her work with Lutheran Community Services (LCS), volunteer work with various local non-profit organizations, and advocacy efforts. We had the chance to get to know Katie better in a recent interview:
SI: How long have you worked with LCS? What is your role?
KT: I was lucky enough to join the LCS Northwest team in October 2016 as the administrative assistant to both the COO and local District Director as well as coordinator of the annual Chocolate & Champagne Gala. I recently accepted a promotion to Communications Editor and Development Coordinator, allowing me to promote our agency's work, build community partnerships, and do more community outreach.
SI: How does the work you do at LCS help the community?
KT: I get to "help the helpers." LCSNW's Crime Victim Advocates, Foster Care and WISe staff, and Mental Health Clinicians are the most incredible people I've ever had the pleasure to work with. They do the hard work every day to help people heal from unimaginable trauma. I get the privilege of sharing their stories and helping connect our community with their compassionate work.
SI: How has this changed during this pandemic?
KT: The culture of our Spokane agency is difficult to describe, but one I wish everyone had the opportunity to experience so it's been difficult to work remotely, away from all of them. Our team is innovative and resilient though, so we do all we can to ensure connection with our clients and one another remotely. We offer info sessions online and some of the teams have even organized drive-by celebrations for some of our clients that have reached milestones. For now, we rely heavily on social media outreach and the team sees clients via telehealth.
SI: If anyone reading this wants to learn more about, or get involved with LCS, where should they go?
KT: Lutheran Community Services Northwest partners with individuals, families, and communities for health, justice, and hope. I love our mission! As Spokane's only certified Crime Victim Service Center, we offer behavioral health, child welfare, and free 24/7 crime victims advocacy services. We welcome anyone interested in learning more about our work or volunteer opportunities to visit: lcsnw.org/Spokane or follow us on social media.
SI: Are you involved in any other local non-profits?
KT: I serve on the executive committee for the Inland Northwest Development Council and love volunteering on occasion for The Arc of Spokane, the Northeast Youth Center, and the Tree of Sharing. In 2018 I also became a Washington Certified Sexual Assault & Crime Victim Advocate so I could volunteer as a Crisis Response Advocate for LCS Northwest's 24/7 sexual assault crisis line.
SI: We hear you worked for the Indians at one point. How was that experience?
KT: I loved working as a game day staff for the Spokane Indians and always said it was my "fun job!" I committed to the 2015 season shortly after the birth of my daughter and quickly found myself overwhelmed as a new mom working two jobs. The team was so gracious, encouraged me to take care of myself, and allowed me to adjust my schedule. Though that was the last season I worked, I truly appreciate the training each employee receives with regard to safety, organizational culture, and guest experience. It's something I've shared with other employers as a great example.
SI: What's your favorite quote?
KT: "I've learned that people will forget what you said, people will forget what you did, but people will never forget how you made them feel." – Maya Angelou
The Spokane Indians are grateful for people like Katie, who make it their mission to advocate for others who may not have the resources to do so themselves. To submit nominations for future Hometown Hero's, visit: https://www.milb.com/spokane/community/hometownhero