Q & A with NWL MVP Blaine Crim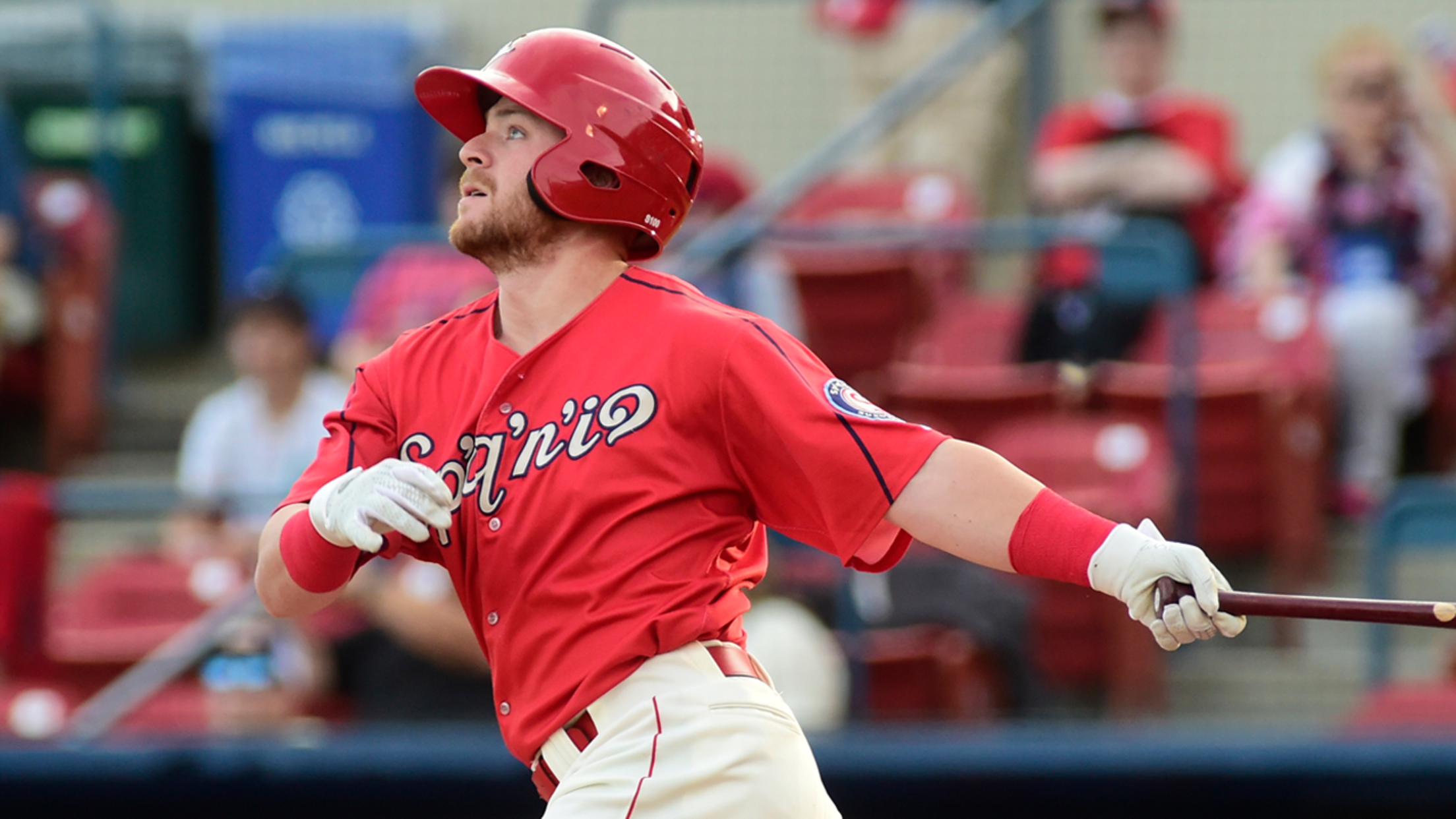 SPOKANE, Wash. - The 2019 Spokane Indians season ultimately ended in defeat in the Northwest League Championship series, but there was plenty of excitement along the way. The Indians won both the first and second half division titles and finished with an overall record of 45- 31. There were a
SPOKANE, Wash. - The 2019 Spokane Indians season ultimately ended in defeat in the Northwest League Championship series, but there was plenty of excitement along the way. The Indians won both the first and second half division titles and finished with an overall record of 45- 31. There were a number of standout seasons by Indians players, but none more impressive than Alabama native Blaine Crim's 2019 campaign. The 19th round draft pick batted .335 with 15 doubles, 8 home runs, and 45 RBIs on his way to capturing the Northwest League Most Valuable Player Award. We had the chance to catch up with Blaine recently to talk about his time in Spokane and how he's adjusted to life after leaving Spokane last September.
SI: How have you been since returning home following your MVP season in Spokane?
BC: I've been just taking it day-byday really. I know that these circumstances are not ideal but I'm trying to make the most of the hand everyone's been dealt. I'm just thankful for my health as well as my family's. We hear you're getting married in the fall, how's the planning going? That planning is going great! We have locked down a venue and date so we can feel it coming fast. I know I can't wait for the day myself! It's been nice to have time with my fiancé during this pandemic that I wouldn't have had originally.
SI: How have you been staying in baseball shape during this time?
BC: I've had access to a facility where I'm able to get all of my work in on a daily basis. I've also been coaching high school and college players which has kept my mind in somewhat playing shape!
SI: Any new hobbies you have picked up during this quarantine?
BC: I have been able to fish more than ever. I love fishing so it has been nice to get away and just be on the water often. I've also just enjoyed being at home with my loved ones.
SI: What are some of your favorite memories of Spokane and the 2019 season?
BC: My favorite memory is definitely clinching a playoff berth in the first half. It was a tough stretch for the team but we were able to pull it out which definitely was amazing to be a part of.
SI: What was your favorite Spokane Indians jersey or promotion?
BC: Favorite jersey by far was our Thursday blues! They just had a winning vibe about them and all of the guys enjoyed them. I also loved the Bark in the Park nights because I'm a huge dog guy.
SI: Who is your favorite Spokane Indians Mascot? Why?
BC: Recycle Man all the way. He always brought the energy and kept the crowd involved, which really meant a lot to me.
SI:What motivated you to start playing baseball? Any advice to young baseball players out there?
BC: My dad was a baseball player and he's always been my hero so I wanted to follow in his footsteps. He's been with me from the beginning and I'll always appreciate that bond we have. My advice to young players would be to take it one day at a time and stay present. Don't worry about yesterday or tomorrow and just put all of your effort into winning that day!
About the Spokane Indians - The Spokane Indians are the Short Season Class "A" affiliate of the Texas Rangers and play at Avista Stadium. The Spokane Indians Team Store is available for online orders and curbside pickup.