Q & A with Tampa Bay Rays RHP Peter Fairbanks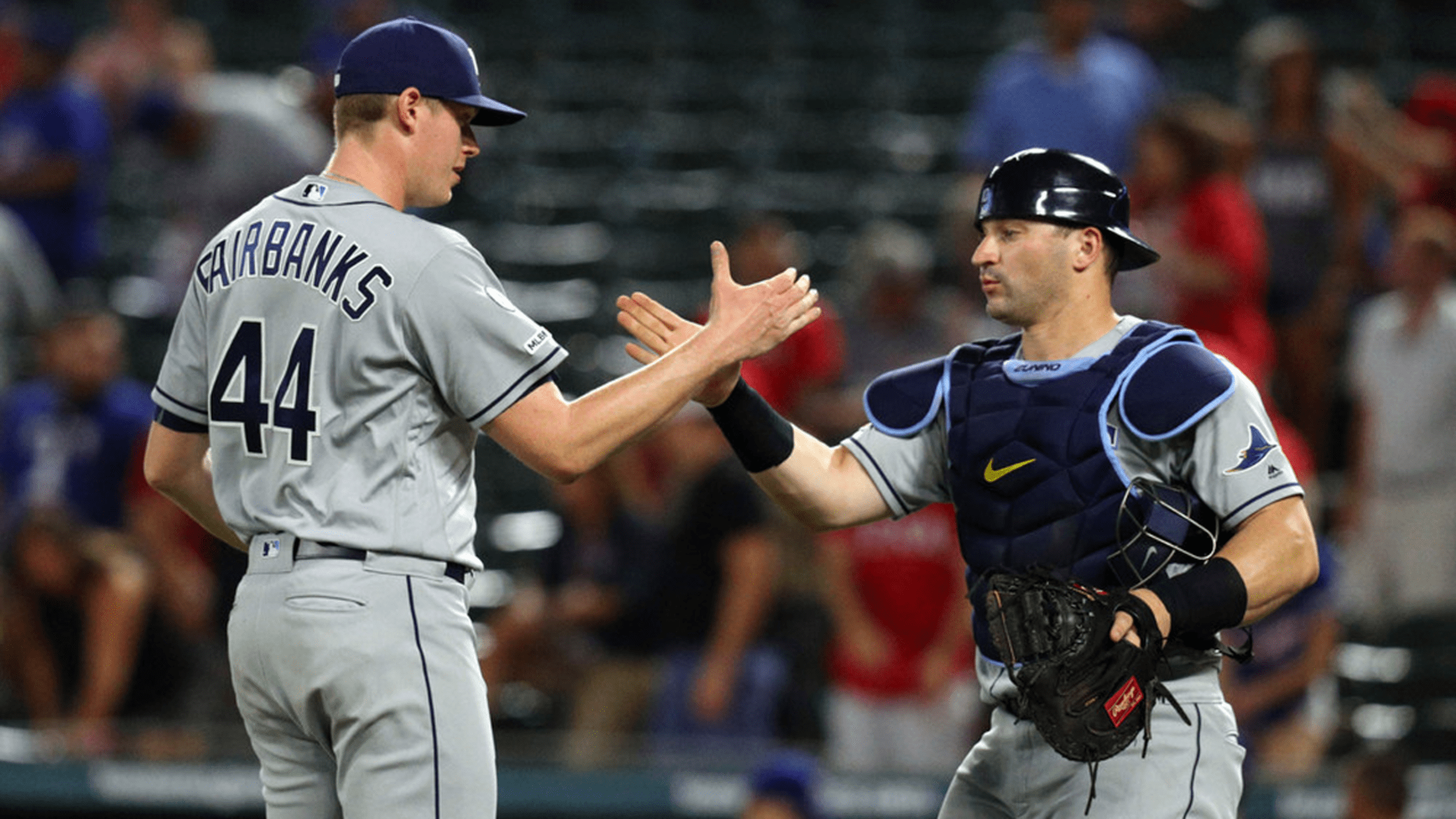 Spokane, WASH. - Tommy John surgery is almost a rite of passage for professional pitchers in today's game, but not many can say they've overcome it twice. Former Spokane Indians pitcher Peter Fairbanks ('15) is part of that exclusive club. The right-hander went under the knife the first his junior
Spokane, WASH. - Tommy John surgery is almost a rite of passage for professional pitchers in today's game, but not many can say they've overcome it twice. Former Spokane Indians pitcher Peter Fairbanks ('15) is part of that exclusive club. The right-hander went under the knife the first his junior year of high school before attending the University of Missouri. After three solid seasons with the Tigers, Fairbanks was drafted in the ninth round of the 2015 MLB Draft by the Texas Rangers and appeared in 13 games for the Indians that summer, striking out 47 batters in 57.1 innings while posting a 3.14 ERA.
He spent all of 2016 with the Hickory Crawdads before opening the next season with the Down East Wood Ducks where he would suffer another torn UCL. Fairbanks missed the rest of the 2017 season and all of 2018 before returning last year with a vengeance. After opening the season in High-A, the right-hander found himself in the big league bullpen by June thanks to a fastball that now reached triple digits. His new-found velocity caught the attention of Tampa Bay, and the Rays snagged him from the Rangers in a July trade for infielder Nick Solak. Fairbanks finished the season with 28 strikeouts in just 21 MLB innings and looks to be a key part of Tampa Bay's bullpen for 2020 and beyond.
We recently caught up with Peter to talk about his time in Spokane, how he spent the off-season, and the biggest difference between life in the majors and minors (hint, it involves cereal):
Best memory from your time in Spokane?
I had a great time throughout my summer in the Spo. It's a great first taste into pro ball for a lot of guys. My favorite memory from up there was having my dad come up and watch me throw for the first time in pro ball. I met one of my best friends Wipe (Cole Wiper) up there too. It was a great summer.
You're originally from the Missouri; what were your impressions of the Pacific Northwest?
The Pacific Northwest is amazing. I was a little thrown off by the decor in the airport when I first arrived but I love it all up there. Lake Coeur D'Alene, some of the mountains and plains up there. A big difference than parts of the Midwest for sure, but after playing in Hoover, AL before going up it was a welcome change.
Favorite Spokane mascot?
I have to say Recycle Man Guy is dedicated. Plus we (other parties I won't name) may have thrown water bottles during his grand entrance to make sure he was following through with his creed.
How do you stay motivated during your second rehab from Tommy John? Did you ever think you might not play again?
I made a couple big changes to my mechanics and approach to lifting/body mechanics while I was in rehab. That was the biggest thing that kept me grounded as I went through a long rehab process. My wife (girlfriend at the time) Lydia also help a ton through that to keep me day to day. That process can wear on you and having a great support system and a conscious goal every day made sure I was moving forward. I knew I would pitch again and felt that if I made the changes and rehabbed correctly I would be much better than I was before.
What was it like stepping on a big league mound for the first time?
Biggest rush you can imagine. Missed the catcher by 5 feet high and wide on my last warm up in the pen.
How did you feel being traded?
Odd. I knew once JD called and left a message that said "call me" I was getting moved. Once I got over to Durham it was easy to acclimate. Baseball is a pretty small community.
How did you spend the offseason?
My wife and I had our first boy this offseason. Other than that big life change it was pretty much a normal offseason. Throw, lift, run, Xbox, repeat. Mixed in some diaper changes and sleepless nights for the back half of the offseason.
Goals for the 2020 season?
Play it. Had I been timely on getting this back I would have said stay with Tampa the whole year, but now I just hope we play.
Biggest difference between the minors and big leagues?
Travel Is just a little bit better. There's also Cinnamon Toast Crunch in some of the locker rooms. That's as good as it gets right there.
Toughest big league hitter you've faced?
Albert Pujols, due to the first 18 years of my life. Really stacked the deck against myself mentally.
Best ballpark food?
We don't get the fun stuff in the stands but I gotta give some love to the bison burgers in the Rangers clubhouse. Real nice.
Favorite big league ballpark?
Dodger Stadium is great, Fenway too. I loved the feel of Detroit as well.
Anything else you'd like to tell the fans in Spokane?
Y'all are great. One of the best groups in MiLB by far. The Spo will always be one of the favorite places I've played.