Q & A with Texas Rangers Catcher Jose Trevino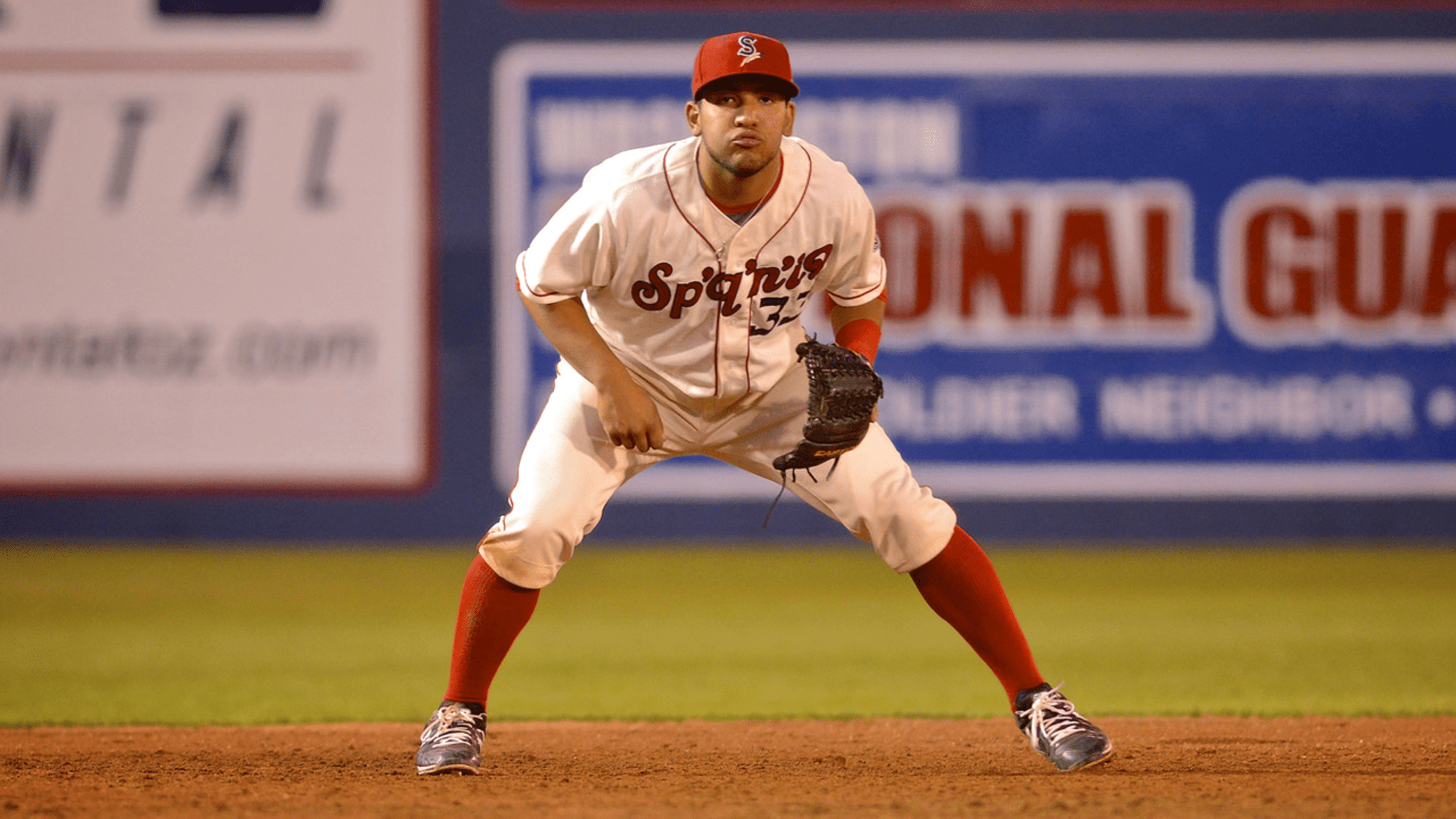 SPOKANE, Wash. - Texas Rangers catcher Jose Trevino spent just one season with the Indians (2014), but made a big impact during his time in Spokane. The fan favorite played in 72 of the Indians 76 games that season, batting .257 with 9 home runs and 49 RBI. The Corpus
SPOKANE, Wash. - Texas Rangers catcher Jose Trevino spent just one season with the Indians (2014), but made a big impact during his time in Spokane. The fan favorite played in 72 of the Indians 76 games that season, batting .257 with 9 home runs and 49 RBI. The Corpus Christi native and Oral Roberts University alum was drafted in the 6th round of the 2014 MLB Draft by the Texas Rangers. After 4+ years of working his way through the Ranger's minor league system, Trevino has now spent parts of the past three seasons with the big league club and looks to be in line for an increased role in 2021. Though Trevino has played just 67 games at the big league level to date, he's already provided fans with one of the most special sports moments in recent memory. On June 10th, 2018, Jose became a father for the first time, welcoming his son, Josiah, into the world. Five days later, a dream came true, as Jose made his major league debut against the Rockies. Two days later, on Father's Day, Trevino capped off an incredibly exciting and emotional week. With the bases loaded and one out in the bottom of the ninth inning, the Rangers were trailing the Rockies 12-11. Jose stepped up and promptly delivered a walk-off, two-run single for the Rangers, with his newborn son in attendance. We caught up recently with Trevino to talk about that special Father's Day moment, his thoughts on the new Globe Life field, and more.
SI: Thank you for taking some time to chat with us. How have you been? What do you anticipate your offseason looking like this year?
JT: I will be in the Dallas-Fort Worth area working out at the stadium and having a lot of family time!
SI: Congratulations on being named the 2020 Richard Durrett Hardest Working Man Award winner for the Rangers. What did it mean to win that award this year?
JT: It means the world to know that people are watching and seeing the improvements - from the early morning workouts, hard work in the cages, and in the video room. It's great.
SI: Two of your teammates (and former Spokane Indians), Joey Gallo and Isiah Kiner-Falefa, also picked up some hardware earlier this month, winning their first career Gold Glove Awards. What's it like playing alongside those guys and watching them work on their craft?
JT: Those dudes deserve it. Knowing that a ball going in their direction has a good chance of being an out is great! Hopefully, I can give them some company soon!
SI: Baseball fans had a chance to see Globe Life Field a lot during the MLB playoffs this year. What are your thoughts of the new ballpark? Anything you can share with us that the fans may not know from watching on TV?
JT: It's unbelievable. They did an awesome job with it. It's very Texas themed and I like that! There really isn't anything like it.
SI: We've all enjoyed watching your son, Josiah, grow up over the past couple of years via social media. How's that experience been for you and when can we expect to see him step onto a baseball field?
JT: It's been amazing. My girlfriend does a great job with him when I'm away, but it's been fun for both of us! He's a funny kid and has a great personality on him! I think he gets that from me and his momma. I won't force him to play. I'll put it in front of him but when he's ready, I'm sure he will let us know. That said... He's been doing blocking drills for a year now. Haha - just kidding!
SI: Your walk-off single on Father's Day in 2018 was one of the feel-good stories of the year. You've now had a couple of years to digest that emotional moment. Can you share some thoughts on what that meant to you?
JT: Definitely a highlight of my career. It was like life came full circle and smacked me right in the face in front of the world. It's an amazing story. Hopefully, it inspires people to love their parents and be thankful for what they do for them.
SI: Your annual Toy Drive has become a staple in the Corpus Christi community. Any info that you can share with us about the 4th annual event this December?
JT: I think it's going to be a good turnout. It's going to be different but I think it will work. There will be some items signed by me there and I might have some things signed by some friends. We will see!
SI: You made a big impact on Indians fans during your lone summer in the Northwest. What are some of your favorite memories of your time spent in Spokane?
JT: Great question I think you answered it for me. It was the fans! Everyday running out of the dugout and hearing the roar and knowing they were going to be there it was an awesome first pro ball experience and I would not mind going back to visit!
SI: Do you have a favorite Spokane Indians Mascot?
JT: Recycle Man - That dude is TALENTED!
SI: What motivated you to start playing baseball? Any advice to young baseball players out there?
JT: I was never forced to play baseball, I naturally loved it! For the young kids... Be humble and work hard. Be a good teammate and have fun!
SI: What's your favorite quote?
JT: Dream Big!