Spokane Indians to be Featured in Baseball Hall of Fame's Virtual Voices of the Game Series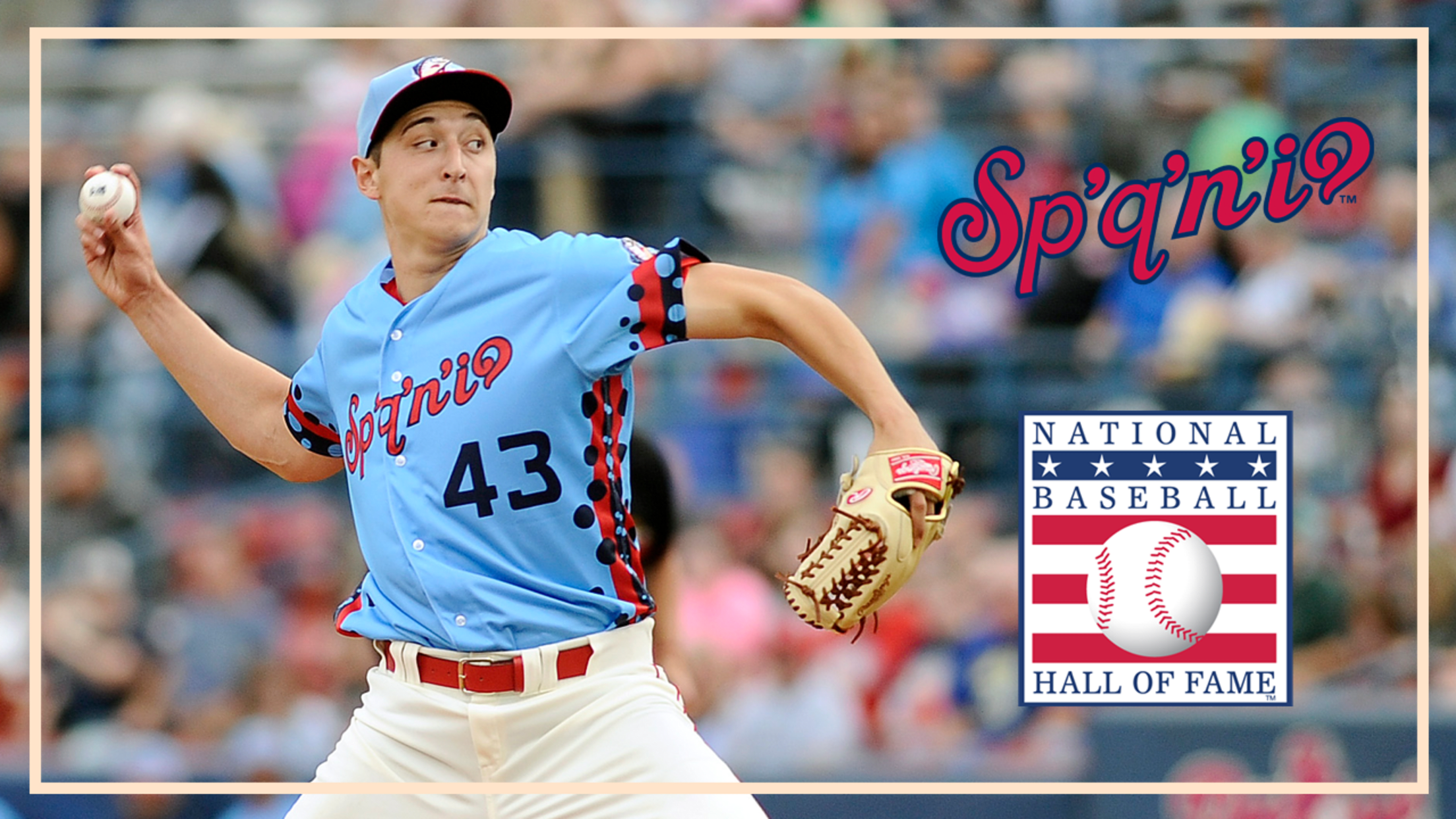 Cooperstown, NY. - The Spokane Indians will be featured in the National Baseball Hall of Fame's Virtual Voices of the Game series on Thursday, December 3rd at 11 AM PST. Fans interested in the event, which will focus on the team's relationship with the Spokane Tribe of Indians can REGISTER
Cooperstown, NY. - The Spokane Indians will be featured in the National Baseball Hall of Fame's Virtual Voices of the Game series on Thursday, December 3rd at 11 AM PST. Fans interested in the event, which will focus on the team's relationship with the Spokane Tribe of Indians can REGISTER HERE.
For more than 100 years, the team has been partners with the Spokane Tribe of Indians, inhabiting northeast Washington, northern Idaho and western Montana. The tribe and team worked together in 2006 to develop an emblem representing both parties: an "S" outlined in the Indians' signature pale blue, crossed by a feather as an icon of the tribe. In 2014, the Indians introduced an alternate uniform that featured "Spokane" in Salish (Native American language) across the chest of their uniform. Today, the uniform is worn every day.
Join the team's Senior Vice President, Otto Klein, and Councilman Tiger Peone from the Spokane Tribe to learn more about the relationship between the team and the Spokane Tribe of Indians as well as the successful initiatives of this partnership including the Redband Rally Campaign to protect the native Redband Trout.
The Spokane Indians have donated numerous items to the Hall of Fame, including a jersey depicting Salish across the front to the Museum's permanent collection. Hear more about this and other items used for the Museum's Education Department.
Register to participate in these free virtual programs by visiting the Museum's Events webpage at baseballhall.org/events. Once capacity is reached via Zoom connection, participants may join us live on the Hall of Fame's Facebook page for all events.
These events are a part of the Museum's regular virtual programming series, and past programs can be found at the Hall of Fame's YouTube Channel.
Connect with the Museum through all the Hall of Fame's online offerings via Safe at Home, which features educational and cultural resources that include: