Texas Rangers Add David Garcia ('19) and Yerry Rodriguez ('18) to 40-Man Roster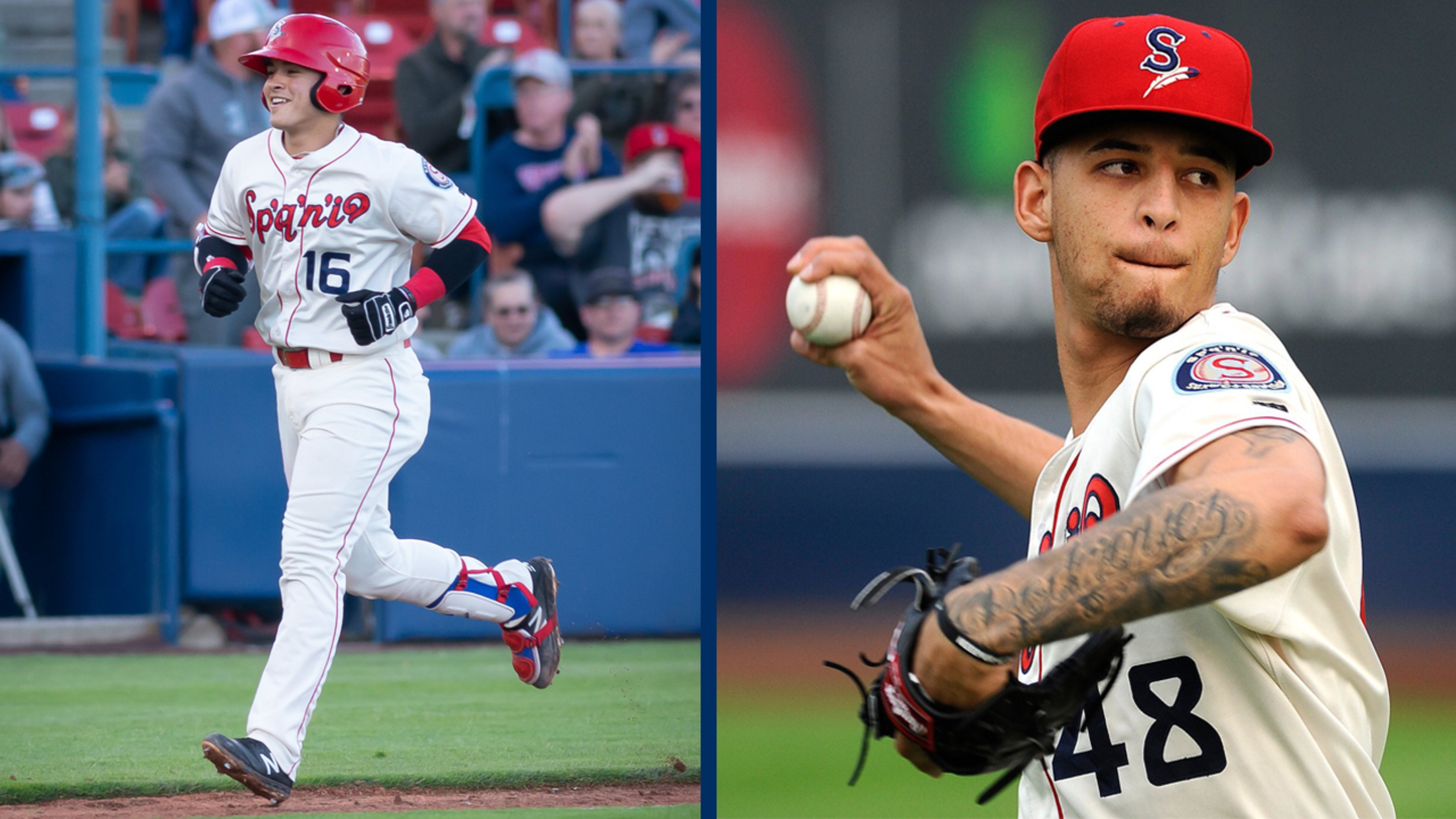 SPOKANE, Wash. - A pair of former Spokane Indians players just took a major step towards realizing their big league dreams. Catcher David Garcia and pitcher Yerry Rodriguez were both added to the 40-man roster of the Texas Rangers on Friday in advance of the Rule 5 deadline. The 20-year-old
SPOKANE, Wash. - A pair of former Spokane Indians players just took a major step towards realizing their big league dreams. Catcher David Garcia and pitcher Yerry Rodriguez were both added to the 40-man roster of the Texas Rangers on Friday in advance of the Rule 5 deadline.
The 20-year-old Garcia is ranked as the Rangers' No. 14 prospect according to MLB Pipeline. One of the top international signees in 2016, the switch-hitter slashed .277/.351/.435 across 48 games for the Indians in 2019 and earned both mid-season and year-end Northwest League All-Star honors. He was named the No. 12 prospect in the NWL by Baseball America following the season.
"Not many guys can be taken at a low level," Rangers General Manager Jon Daniels said. "But we view him as a player who has a chance to be an everyday player, middle of the diamond, premium position, really good makeup, good offensive approach, good defensive foundation."
MLB Pipeline lists Rodriguez as the team's 20th-best prospect following a standout campaign with the Hickory Crawdads in 2019 (7-3, 2.08 ERA, 0.896 WHIP). The right-hander appeared in four games for Spokane at the end of 2018 season, posting a 3-0 record with 27 strikeouts in 24.2 innings as the Indians advanced to the NWL Championship.
"These are guys who have a foundation to start," Daniels said about Rodriguez and fellow 40-man addition AJ Alexy. "They have the makings of young starting pitchers. Both players have been asked about quite a bit in prior trade discussions. We know they are both on the radar with other clubs."
The addition of Garcia, Rodriguez, and Alexy leaves the Rangers with 38 players on their 40-man roster. Notable Indians alums left off the 40-man roster include hard-throwing relievers Alex Speas and Joe Barlow, who are now eligible to be selected in next month's Rule 5 Draft.
About the Spokane Indians - The Spokane Indians are the Short Season Class "A" affiliate of the Texas Rangers and play at Avista Stadium. The Spokane Indians Team Store is available for online orders and curbside pickup.