Top 10 Nicknames in Spokane Indians History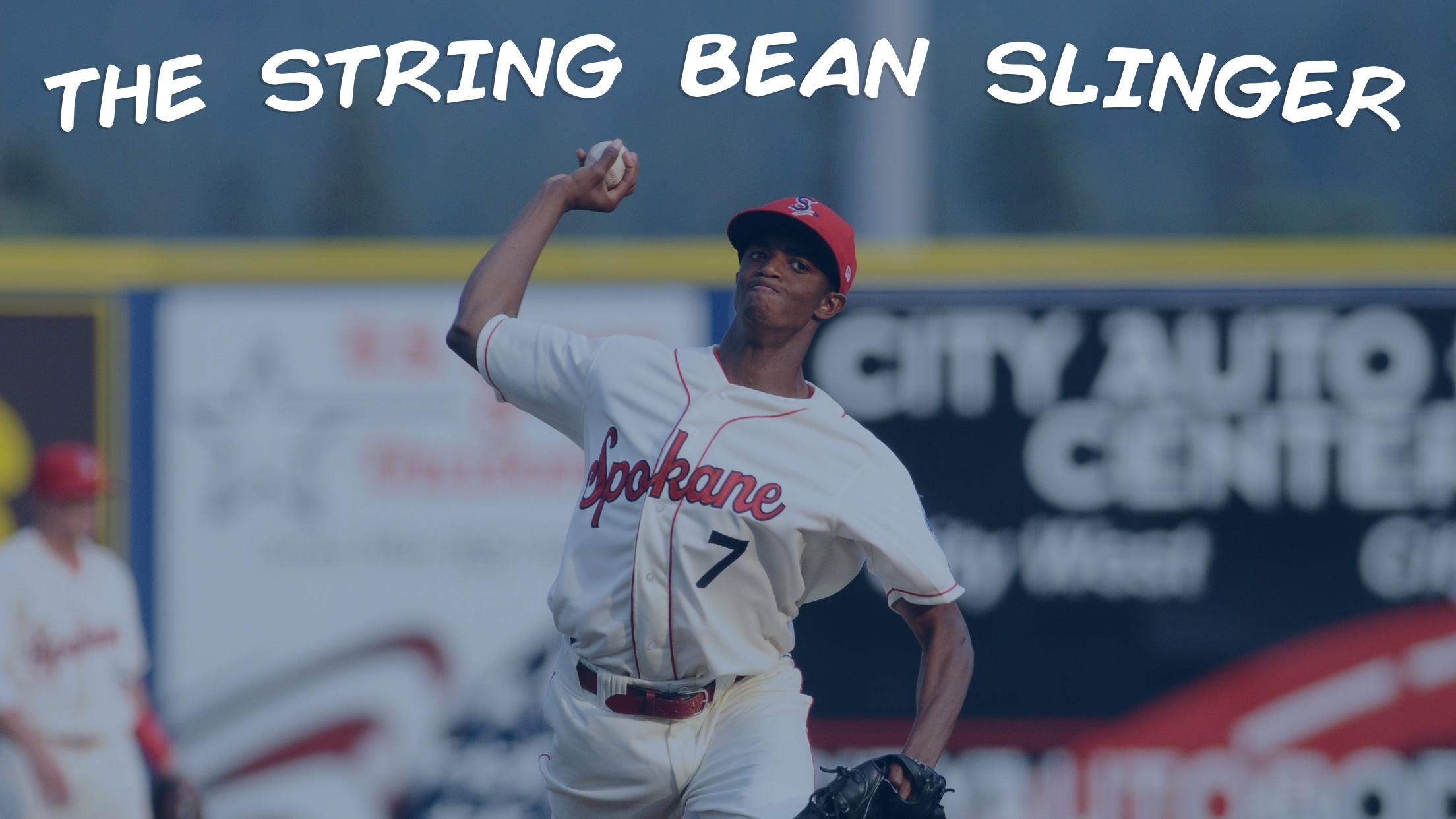 Don Sutton – Black & Decker: "Legend has it that when Sutton met notorious greaseballer Gaylord Perry, Perry handed him a tube of Vaseline, and Sutton responded with a thank-you, then handed him a sheet of sandpaper" (baseball.wikia.com) The Hall-of-Fame pitcher was well known for doctoring baseballs throughout his lengthy
Don Sutton – Black & Decker: "Legend has it that when Sutton met notorious greaseballer Gaylord Perry, Perry handed him a tube of Vaseline, and Sutton responded with a thank-you, then handed him a sheet of sandpaper" (baseball.wikia.com) The Hall-of-Fame pitcher was well known for doctoring baseballs throughout his lengthy career, and his "toolkit" allowed him to collect over 300 wins and more than 3,000 strikeouts. Sutton was once confronted about using foreign substances on the mound and responded to the allegations by saying, "Not true at all. Vaseline is manufactured right here in the United States." The right-hander appeared in a pair of games for the Spokane Indians in 1968, striking out 19 in 16 innings while allowing just two runs.
Frank Howard – The Capital Punisher: A mountain of man at 6'8" and 275 lbs., Howard began his professional career with the Dodgers before earning one of baseball's most fitting nicknames as a member of the Washington Senators. The fearsome slugger recorded more than 40 home runs in three consecutive seasons with the Senators (1968-70) and retired with 382 career home runs over 16 MLB seasons (the third most of any Indians alum behind Duke Snider and Carlos Beltrán). Howard hit .319 and clobbered 16 longballs in a short stint with Spokane in 1959 before returning as the team's manager for the 1976 season.
Ron Cey – Penguin: A native of Tacoma, WA, Cey earned the "Penguin" moniker for his squat build and waddle-esque gait from coach Bobo Brayton at Washington State University (the nickname is often erroneously attributed Tommy Lasorda). Cey had a monster year for the Indians in 1971 (.328, 32 HR, 123 RBI) and would go on to a storied career with the Dodgers that included six All-Star appearances and the World Series MVP award in 1981.
Carl Edwards Jr. – String Bean Slinger: Generously listed at 150 lbs. upon his arrival to Spokane, the 6'3" Edwards was nearly untouchable with the Indians (2.11 ERA, 0 HR allowed, 60 K's in 47 IP) where his willowy frame earned him the "String Bean Slinger" title. He helped lead the Chicago Cubs to a long-awaited World Series title in 2016, and despite battling injuries in recent years, still owns a 3.77 ERA and 1.138 WHIP in 206 big league appearances.
Don Stanhouse – Full Pack: Also known as "Stan the Man Unusual", the off-beat Stanhouse was nicknamed "Full Pack" by Baltimore Orioles manager Earl Weaver—a reference to the number of cigarettes Weaver smoked while watching the right-hander pitch. Originally a first-round pick by the Oakland A's in 1969, Stanhouse spent two seasons in Spokane (1973-74) and was in the majors for a decade in total. The right-hander was an All-Star with the Orioles in 1979 despite finishing the season with more walks (51) than strikeouts (34).
Mitch Williams – Wild Thing: Years before Charlie Sheen's character in Major League earned the nickname, a wily southpaw from West Linn, OR, claimed the title with his unorthodox delivery and propensity for uncorking wild pitches. Williams arrived in Spokane as an 18-year-old starter in 1983 and quickly flashed his trademark control (or lack thereof) with 55 walks and 14 wild pitches in just 92.1 innings. He reached the majors with Texas in 1986 and was an All-Star with the Chicago Cubs in 1989, but is best remembered for allowing Joe Carter's walk-off home run in Game 6 of the 1993 World Series.
Kyle Hendricks – The Professor: The right-hander from Dartmouth shares his nickname with another cerebral pitcher who began his career with the Chicago Cubs – Greg Maddux. Despite his fastball topping out in the high-80's, Hendricks led the NL in ERA in 2016 (2.13) and helped the North Siders capture their first World Series in over a century that year. He showed his scholarly approach on the mound with the Spokane Indians in his first professional season in 2011, posting a 1.93 ERA and 0.735 WHIP in 32.2 innings to earn a late-season promotion to Frisco.
Mike MacDougal – Mac the Ninth: A first-round pick of the Royals in 1999, MacDougal began his professional career as a starter with Spokane that summer, posting a 4.47 ERA in 11 starts but showing promise with 57 strikeouts in just 46.1 innings. The right-hander reached the majors in 2001 and took over as the team's closer in 2003, earning an All-Star appearance and a memorable nickname (a clever play on the song "Mac the Knife" and the fact that he pitched primarily in the ninth inning). Mac remained in the majors through 2012, ending his career with 71 saves and a 4.00 ERA in 407 appearances.
Tom Paciorek – Wimpy: Paciorek was dubbed "Wimpy" by former Spokane Indians manager Tommy Lasorda after a dinner with minor league teammates in which Paciorek was the only one to order a hamburger instead of steak. He was anything but wimpy during his time in Spokane, hitting .326 with 36 doubles, 12 triples, and 17 home runs in 1970 as the Indians rolled to a Pacific Coast League title. Paciorek would go on to play for 18 years in the majors, collecting over 1,100 hits and an All-Star appearance in 1981 with the Seattle Mariners.
Tommy Hunter - Tommy Two Towels: An imposing future on the mound at 6'3" and 250 lbs, Tommy Hunter earned his nickname from his teammates on the Tampa Bay Rays. "We had some towels [in the clubhouse] that weren't very big and they didn't fit me very well, so I needed two," Hunter said. "I walk out and I said, 'Tommy Two Towels' and everybody laughed. Now it's a big joke. ... I guess everybody likes having two towels. I guess I need them more than others." The big right-hander posted a 2.55 ERA in 10 appearances with the Spokane Indians in 2007 and owns a career 4.04 ERA in 14 MLB seasons.
ABOUT THE SPOKANE INDIANS
The Spokane Indians are the High-A affiliate of the Colorado Rockies located in Spokane, Washington, and were named 2021 MiLB Organization of the Year. Avista Stadium is home to the MultiCare Kids Bench Seat. Parking at all Spokane Indians games is FREE. The Spokane Indians office and team store hours are 10:00 AM - 4:00 PM on Monday through Thursday and 10:00 AM - 1:00 PM on Fridays. On game days, the office and team store are open from 10:00 AM through the end of the game.