Late Rally Comes Up Short In 9-4 Loss To Mobile
Smokies Pitchers Strike Out 13 Batters in Loss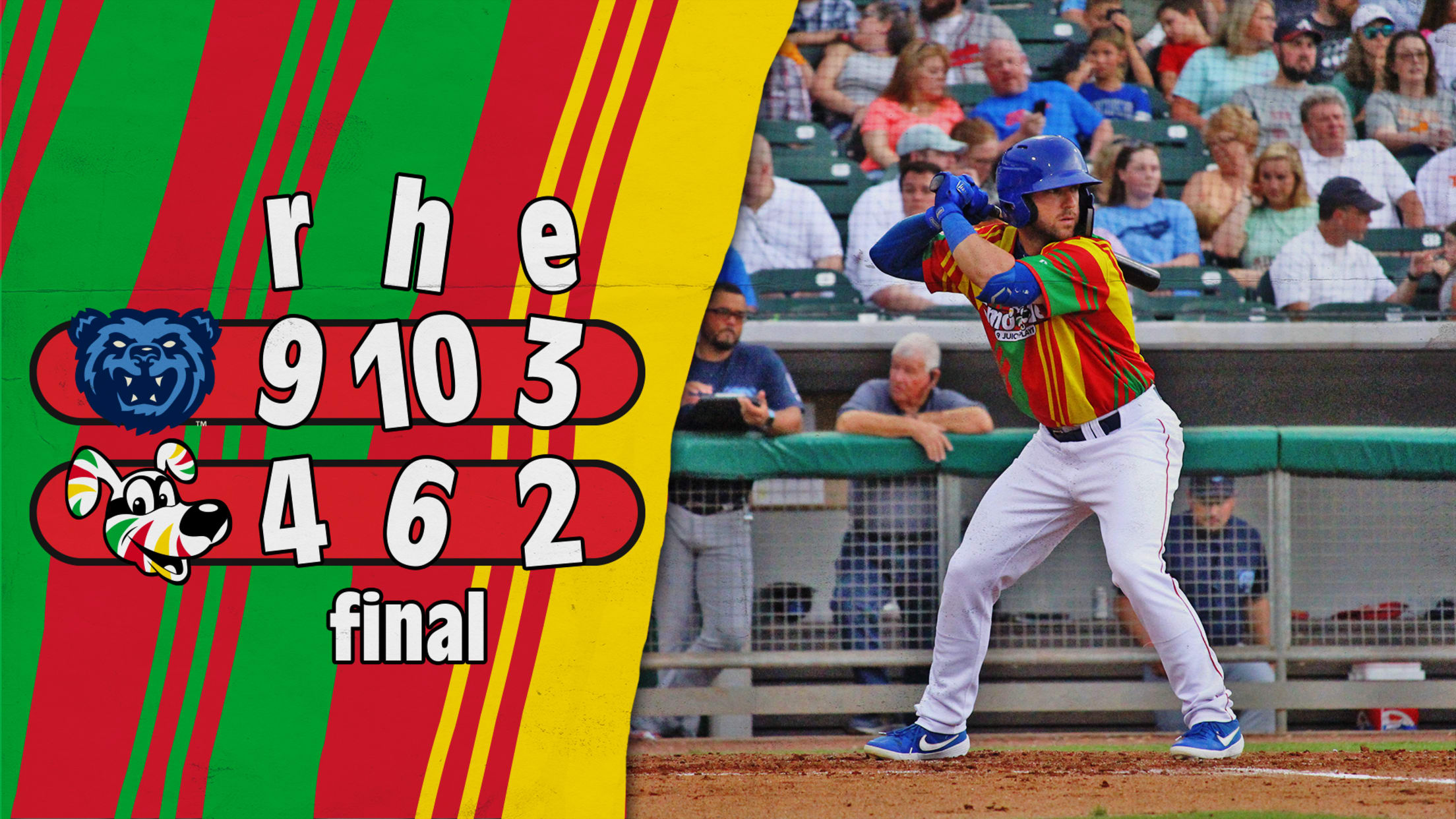 KODAK - A pair of errors proved to be costly for the Tennessee Smokies (41-51, 8-15) who allowed seven unearned runs to the Mobile BayBears (38-52, 11-11) in a 9-4 loss Saturday night at Smokies Stadium. Zach Davis, since joining the Smokies on July 11, has reached base and crossed home
KODAK - A pair of errors proved to be costly for the Tennessee Smokies (41-51, 8-15) who allowed seven unearned runs to the Mobile BayBears (38-52, 11-11) in a 9-4 loss Saturday night at Smokies Stadium. Zach Davis, since joining the Smokies on July 11, has reached base and crossed home plate in all three games.
Mobile set the pace early by plating four unearned runs in the second inning off Smokies starter RHP Alex Lange (L, 2-2). A small fumble by Vimael Machin at third base allowed Jhoan Urena to reach first to ignite the inning. The error would come back to haunt Tennessee as the BayBears strung together a trio of two out base hits to take a 4-0 lead. Jo Adell capped off the inning with his fourth and fifth RBI's of the series with a double off the wall in left field. In the inning, Mobile tripled their total amount of steals this series with three stolen bases.
Another error haunted the Smokies to lead off the top of the fifth. Connor Justus was able to reach first from a fielding error by Nico Hoerner at shortstop. He worked his way around to touch home plate thanks to a sacrifice fly by Jahmai Jones. One batter later, Urena launched a two run shot into right center field to score Adell and increase Mobile's lead to 7-0.
BayBears starter RHP Tyler Carpenter (W, 1-0) picked up his first win with the BayBears in his sixth start of the season. He pitched a season high six complete innings and only gave up one run on four hits.
Lange's night came to a close after walking three straight batters to start the sixth. In five innings on the mound he gave up seven runs on six hits with all of them scoring unearned. He added a season high six strikeouts in the losing effort. RHP Oscar De La Cruz followed and worked out of the bases loaded jam by retiring the side.
The Smokies ran across a trio of runs to threaten in the ninth. Ian Rice knocked in a RBI-single and Nico Hoerner ripped a two RBI-double to send to score to 9-4. After a quick pitching change, RHP Luis Pena (S, 2) worked out of a bases loaded jam to seal a game three victory for the BayBears and leave the potential tying run in the on deck circle.
Game four between the Smokies and the BayBears is scheduled for Sunday evening with a 5:30 first pitch. RHP Thomas Hatch (4-10, 4.91) will make his team leading 19th start of the season for the Smokies, while RHP Luis Madero (4-6, 5.31)will get the ball for Mobile. The first 1,000 fans through the gates at Smokies Stadium will receive a Javier Baez Bobblehead presented by Senior Benefit Inc.