Smokies, Trash Pandas Postponed Thursday
Doubleheader scheduled for Friday night Smokies Stadium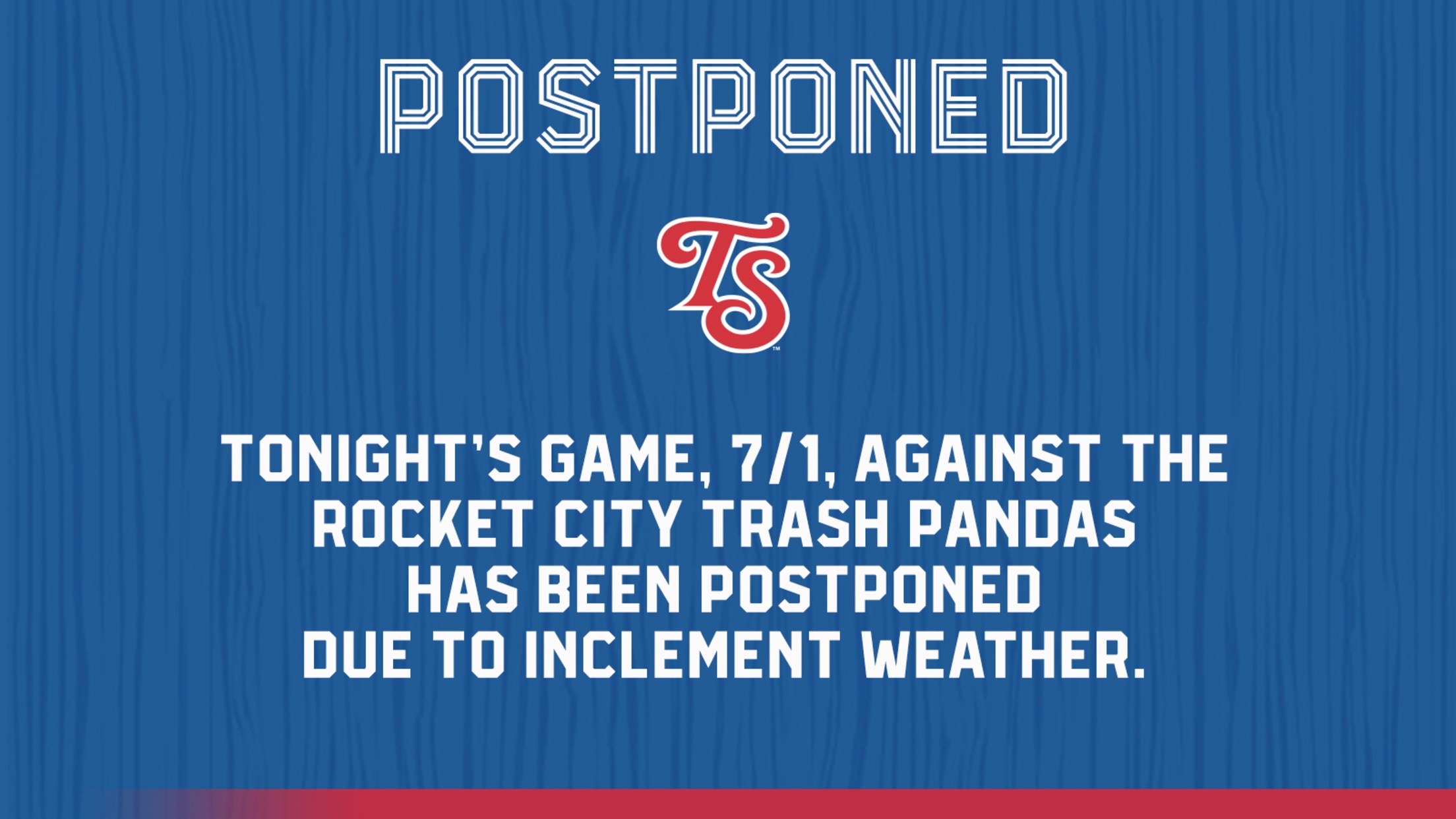 SEVIERVILLE, TN - Thursday night's game at Smokies Stadium between the Tennessee Smokies and Rocket City Trash Pandas has been postponed due to inclement weather. The game will be made up as part of a doubleheader Friday, July 2nd at Smokies Stadium. Tickets to tonight's game can be redeemed for
SEVIERVILLE, TN - Thursday night's game at Smokies Stadium between the Tennessee Smokies and Rocket City Trash Pandas has been postponed due to inclement weather. The game will be made up as part of a doubleheader Friday, July 2nd at Smokies Stadium. Tickets to tonight's game can be redeemed for any 2021 Smokies home game.
The doubleheader Friday will begin at 5 PM with game two following 30 minutes after the completion of the opening game. Gates open at 4:30 PM. Both games will be seven innings in length. Fans can hear all Smokies games by going to https://www.milb.com/tennessee/fans/audio-listen-live.
Friday night at Smokies Stadium is Cicada Farewell Tour Night. . Tickets for the remainder of the Rocket City series are available and can be purchased online, over the phone, or by visiting the box office.
ABOUT THE TENNESSEE SMOKIES
The Tennessee Smokies are the Double-A affiliate of the Chicago Cubs. Members of the eight-team Double-A South League, Smokies baseball has been entertaining families and fans of America's national pastime in the East Tennessee region for over 100 years. To learn more about the Tennessee Smokies, visit www.smokiesbaseball.com.