Tennessee Smokies Staff Spotlight - Baylor Love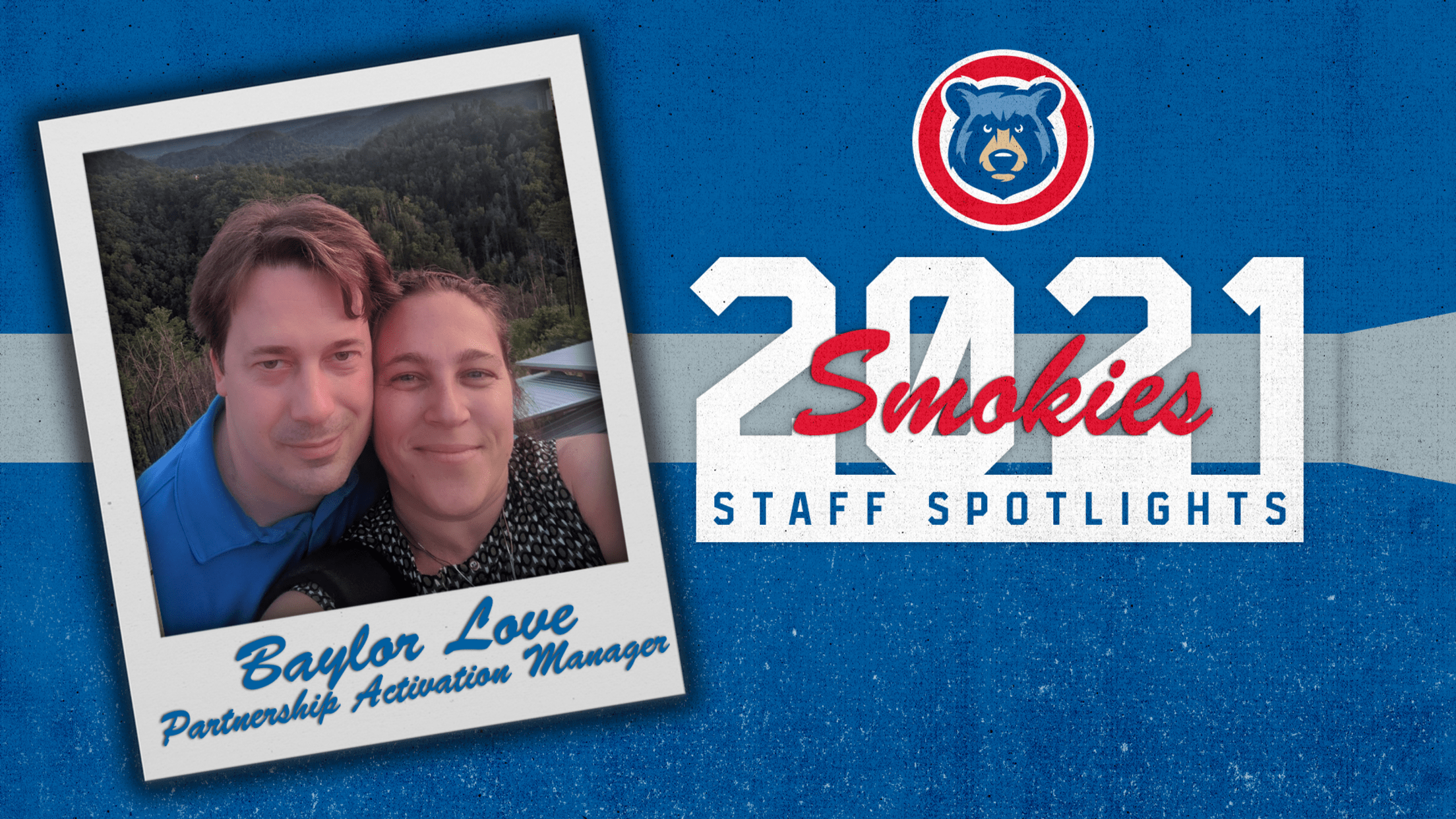 SEVIERVILLE, TN – As Opening Day, presented by Bush's Beans, quickly approaches, the Tennessee Smokies would like to introduce Baylor Love. Baylor has been with the organization for over 10 years so this is most likely not your first introduction. Keep reading to learn more about Baylor Love, our Corporate
*SEVIERVILLE, TN – *As Opening Day, presented by Bush's Beans, quickly approaches, the Tennessee Smokies would like to introduce Baylor Love. Baylor has been with the organization for over 10 years so this is most likely not your first introduction. Keep reading to learn more about Baylor Love, our Corporate Sales Senior Department Manager!
Q: What is your favorite Smokies memory?
A: After a decade there are so many to choose from, however, one of my favorites was when we hosted the all-star game in 2012. We sold the opportunity for youth baseball teams to shag fly balls in the outfield during the home run derby (held prior to the actual game) and as the group sales rep responsible for selling the groups, I was out there with them. It was one of the longest and hottest hours I have worked in all of baseball, but it was also one of the most amazing hours, having a unique view of the home run derby and getting to see the excitement that the kids had at being a part of such a truly special event. Runners up include tarpnami one, tarpnami two, and when Giovanni Soto did a rehab stint with us (in 2013?) I brought a softball team of 12-year-old girls onto the field to participate in the Field of Dreams. The girl that ran to the catcher's spot with Soto was so excited that she got to meet him and shake his hand that she loudly exclaimed to all her teammates "I'm never washing my hands again" as we left the field.
Q: What is your favorite promo night done at the ballpark?
A: Mascot Mania
Q: What is your favorite part of the job?
A: Being a part of a team that brings together people from across our community to share in entertainment and fun.
Q: What is your favorite thing to do away from the ballpark?
A: Spend time with my husband, family, and friends.
Q: What have you enjoyed most about being a member of the Smokies front office?
A: I enjoy the camaraderie with my fellow coworkers.
Q: What is your favorite part of Smokies Stadium?
A: The Garza Law Terrace
Q: What is your top bucket list item?
A: Dying
Q: What is your favorite ballpark food?
A: Rocky Tots
Q: What would your superpower be?
A: The ability to have people see and understand things from a completely different perspective.
Q: What would be your alias be?
A: Latrine
Q: If you had a magic genie what would your three wishes be?
Season tickets to the Seahawks.
A private Jet to get me too and from games.
A large home with lots of land.
Q: Who would you want to play you in a movie about your life?
A: Gennifer Goodwin
Quick hitters:
Favorite sports team: Seattle Seahawks
Favorite mascot: Mariner Moose
Favorite holiday: Festivus
Favorite dessert: Grasshopper Pie
Would you rather watch a perfect game or walk off homerun? Perfect Game
Favorite amphibian: Salamander
Favorite seasoning: Garlic
Favorite color: Blue
Favorite number: 42
Do you believe in aliens? Yes
Cats or dogs? Both