THIRD ANNUAL SMOKIES TROT 5K & INAUGURAL 10K TO TAKE PLACE AT SMOKIES STADIUM JUNE 20, 2020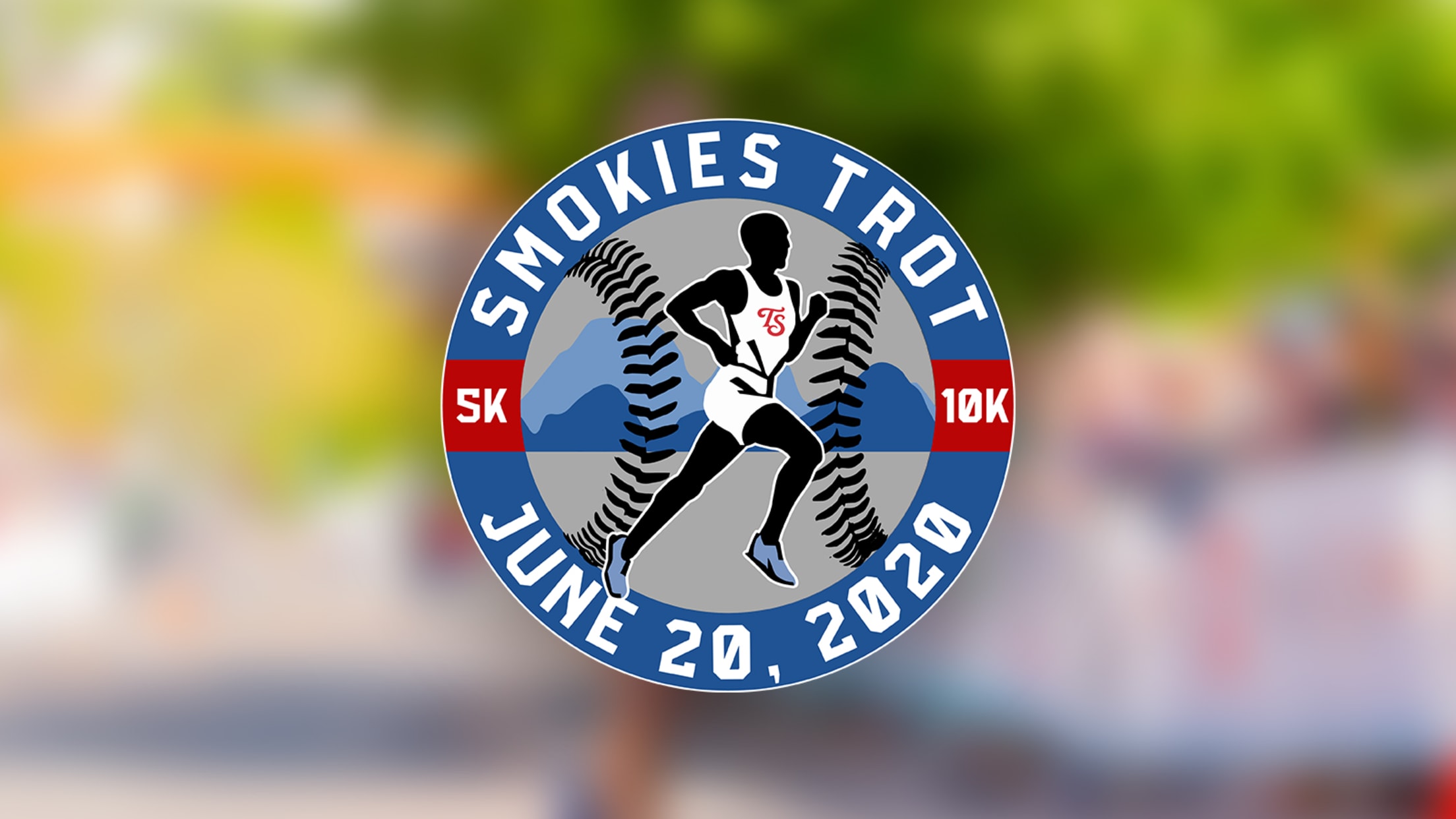 SEVIERVILLE, TN - The Tennessee Smokies have announced the team will host the third annual Smokies Trot 5K and inaugural 10K at Smokies Stadium on June 20, 2020 at 8:00 a.m. Packet pick-up will take place on June 19, 2020 from 4:00 p.m. to 7:00 p.m. inside The Restaurant.The Smokies
SEVIERVILLE, TN - The Tennessee Smokies have announced the team will host the third annual Smokies Trot 5K and inaugural 10K at Smokies Stadium on June 20, 2020 at 8:00 a.m. Packet pick-up will take place on June 19, 2020 from 4:00 p.m. to 7:00 p.m. inside The Restaurant.
The Smokies Trot 5K will begin at Smokies Stadium, continue onto surrounding roads around the stadium to finish with runners rounding the bases and crossing home plate. The new Smokies Trot 10K will follow the same path but continue up towards Bass Pro Shop and KaTom Restaurant Supply. Runners will have a scenic end to the race before finishing in the stadium coming across home plate.
Currently registration for the 5K is $30 and the 10K is $35. Both race registration fees will increase closer to the event. The fee for the 1-mile fun run will be $25. Participants may register in teams or individually. Registrants will receive a Smokies Trot 5K/10K t-shirt and a ticket voucher good for the Smokies vs. Birmingham Barons game scheduled for June 21 at 2:00 p.m.
Age groups for the event will include 13U male, 13U female, 14-19 male, 14-19 female, 20-29 male, 20-29 female, 30-39 male, 30-39 female, 40-49 male, 40-49 female, 50-59 male, 50-59 female, 60-69 male, 60-69 female, 70+ male, 70+ female.
The top three overall male and female winners will receive a custom Tennessee Smokies full size wood baseball bat. Age group winners in the 5K and 10K will receive a Smokies Trot medal.
During and after the event, beer and concessions will be available for purchase.
For full details on the Smokies Trot 5K/10K please visit www.smokiesbaseball.com/5K. To register for the race please go to https://runsignup.com/Race/TN/Kodak/SmokiesTrot5k. Please direct any questions to [email protected].
The full schedule for this season and information regarding single-game tickets, season tickets, and mini plans can be found online at smokiesbaseball.com, or by calling the Smokies Ticket Office at 865-286-2300.
ABOUT THE TENNESSEE SMOKIES
The Tennessee Smokies are the Double-A affiliate of the Chicago Cubs. Members of the ten-team Southern League, Smokies baseball has been entertaining families and fans of America's national pastime in the East Tennessee region for over 100 years. To learn more about the Tennessee Smokies, visit www.smokiesbaseball.com.