Join Boomer's Kids Club in 2020! Memberships are just $35!
2020 Kids Club Memberships ($35) Include:
Two tickets to the games listed on this page.
Ability to purchase additional single-ticket Kids Club Memberships for $20 each.
Ability to purchase additional tickets to each game for $8 each.
Brand New Kids Club Welcome Kit featuring:
Drawstring Bag
Kids Club Membership Lanyard and Card
Thunder logo baseball
Foam Finger
Exclusive Kids Club T-Shirt
10% Thunder Company Store Discount
and more!
Access to the Express Line for the Sunday Funday Kids Run the Bases
$10 off the Penn Medicine Princeton Health Kids Marathon
Access to Boomer's Email Newsletter
*One $35 Membership per household. Additional $20 Memberships can be purchased per child.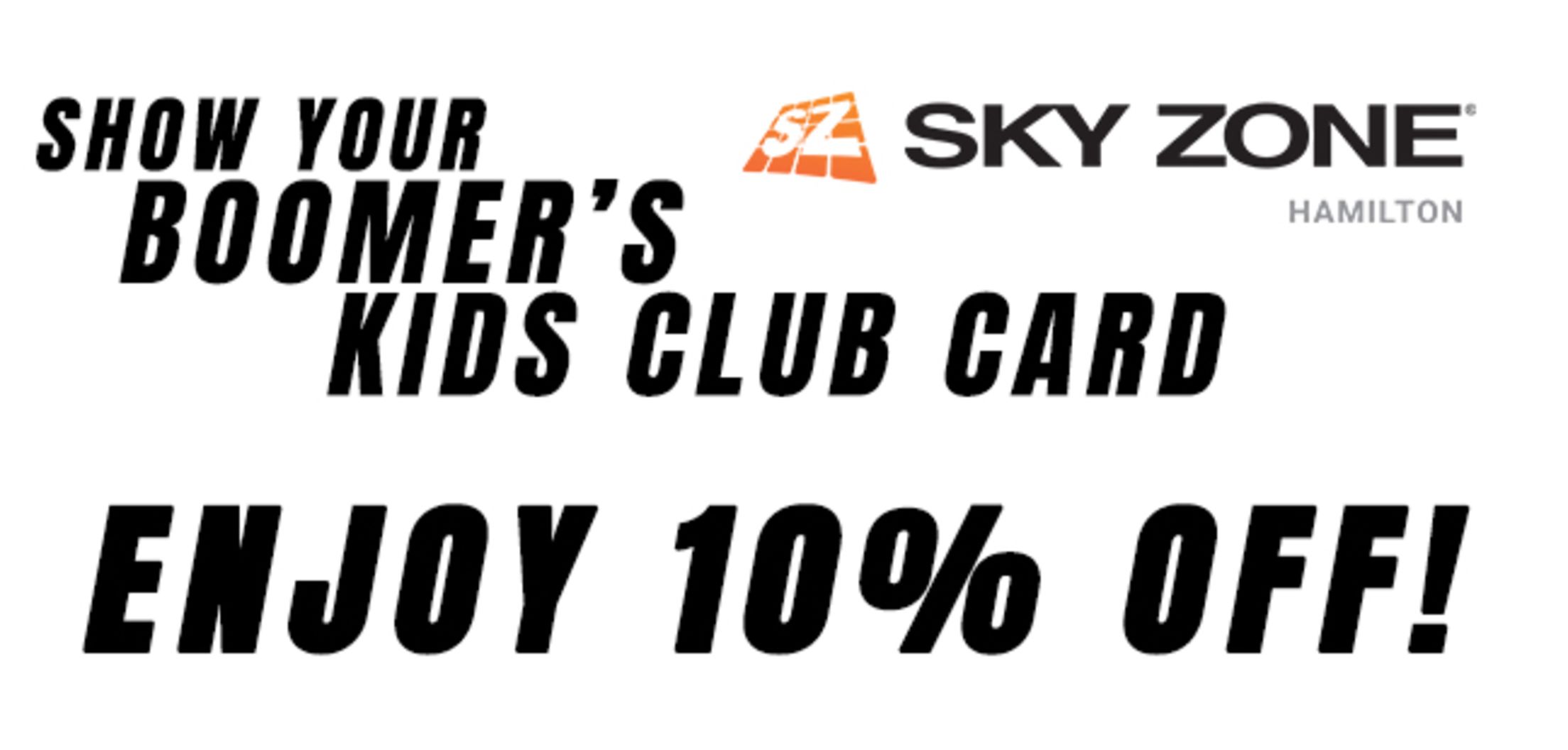 2020 Boomer's Kids Club Dates
Saturday, April 11 @ 1pm - Boomer's Easter Egg Hunt
Participate in an on-field egg hunt before the game
Sunday, April 26 @ 1pm - Kids Club First Pitch
Join fellow Kids Club members in throwing a first pitch to Boomer
Sunday, May 10 @ 1pm - Photo with Boomer & Boomer's Mom
Take an on-field photo with Boomer and Boomer's Mom on Mother's Day
Sunday, May 17 @ 1pm - Post Game Movie on Field
Enjoy a movie in the outfield after the game (Movie TBD)
Sunday, June 7 @ 1pm - Hit from Home Plate
Each member will get to take a few swings on the field post-game
Sunday, June 14 @ 1pm - Sing "Take Me Out to the Ballgame" on the field & Post Game Autograph Session
Sing during the 7th inning stretch and enjoy a post-game autograph session with Thunder players
Sunday, July 5 @ 7pm - HiFive Tunnel
Line up pre-game to help the Thunder take the field
Sunday, July 12 @ 1pm - Brunch with Thunder Buddies
Enjoy a complimentary Mastoris breakfast with Thunder mascots between 10-11 am
Sunday, July 26 @ 5pm - PreGame Catch on the Field
Bring your parents to the outfield to play a game of catch before the game
Sunday, August 16 @ 5pm - Field of Dreams
Take the field with the Thunder prior to the National Anthem
Sunday, September 6 @ 7pm - Pregame Parade and Watch Fireworks from the Field
Show off your Kids Club Membership with a pre-game parade around the field followed by post-game fireworks in the outfield