Any fan holding individual tickets for the 2020 season can exchange their tickets for any game during the 2021 season based upon availability. Trenton Thunder Makes Members and Groups will earn a credit for the 2021 season off the tickets purchased from the 2020 season. Any ticket holder can request a credit by filling out the form here. If you have questions or would like to request additional information about tickets, please email [email protected].
Join Boomer's Kids Club in 2020! Memberships are just $35!
2020 Kids Club Memberships ($35) Include:
Two tickets to the games listed on this page.
Ability to purchase additional single-ticket Kids Club Memberships for $20 each.
Ability to purchase additional tickets to each game for $8 each.
Brand New Kids Club Welcome Kit featuring:
Drawstring Bag
Kids Club Membership Lanyard and Card
Thunder logo baseball
Foam Finger
Exclusive Kids Club T-Shirt
10% Thunder Company Store Discount
and more!
Access to the Express Line for the Sunday Funday Kids Run the Bases
$10 off the Penn Medicine Princeton Health Kids Marathon
Access to Boomer's Email Newsletter
*One $35 Membership per household. Additional $20 Memberships can be purchased per child.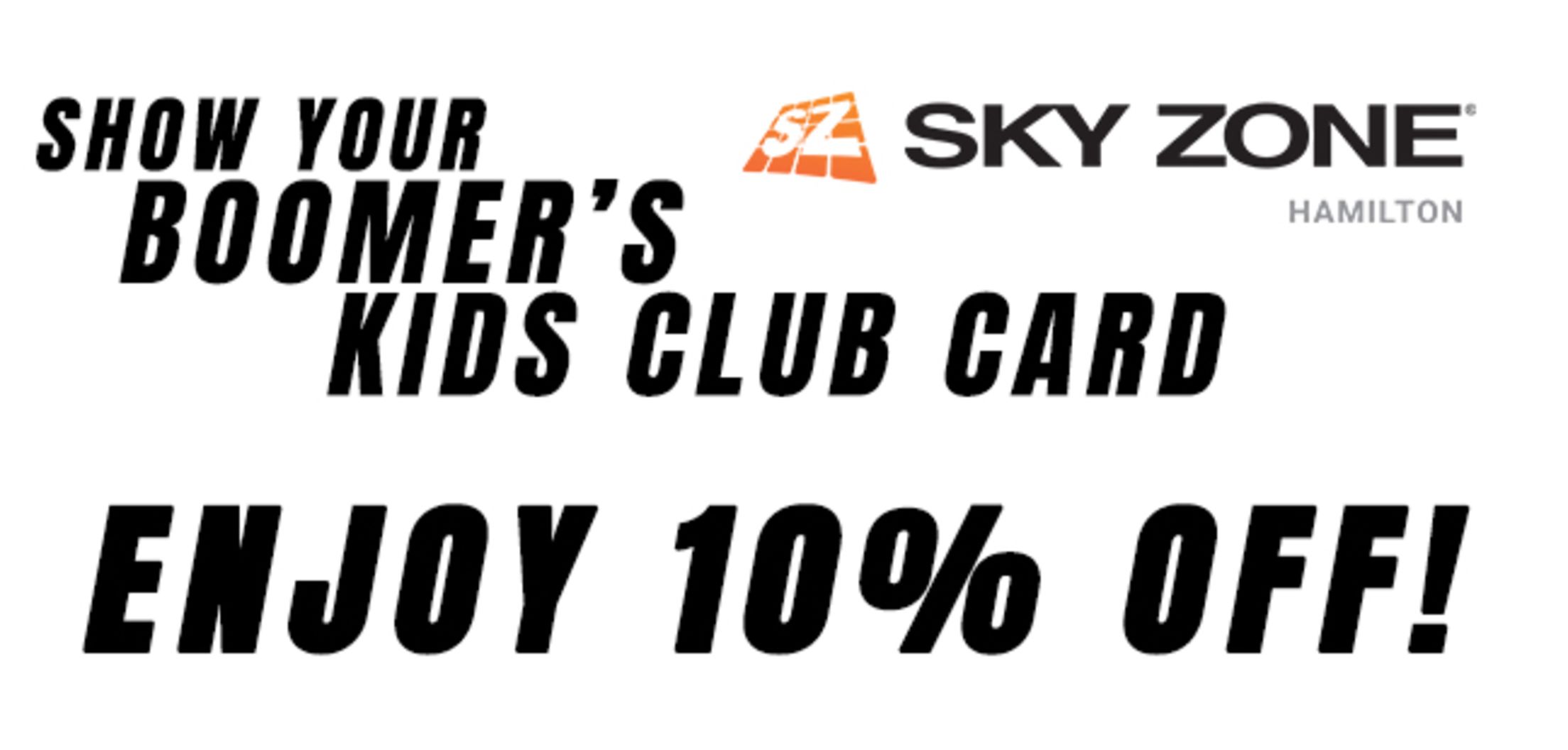 2020 Boomer's Kids Club Dates
Saturday, April 11 @ 1pm - Boomer's Easter Egg Hunt
Participate in an on-field egg hunt before the game
Sunday, April 26 @ 1pm - Kids Club First Pitch
Join fellow Kids Club members in throwing a first pitch to Boomer
Sunday, May 10 @ 1pm - Photo with Boomer & Boomer's Mom
Take an on-field photo with Boomer and Boomer's Mom on Mother's Day
Sunday, May 17 @ 1pm - Post Game Movie on Field
Enjoy a movie in the outfield after the game (Movie TBD)
Sunday, June 7 @ 1pm - Hit from Home Plate
Each member will get to take a few swings on the field post-game
Sunday, June 14 @ 1pm - Sing "Take Me Out to the Ballgame" on the field & Post Game Autograph Session
Sing during the 7th inning stretch and enjoy a post-game autograph session with Thunder players
Sunday, July 5 @ 7pm - HiFive Tunnel
Line up pre-game to help the Thunder take the field
Sunday, July 12 @ 1pm - Brunch with Thunder Buddies
Enjoy a complimentary Mastoris breakfast with Thunder mascots between 10-11 am
Sunday, July 26 @ 5pm - PreGame Catch on the Field
Bring your parents to the outfield to play a game of catch before the game
Sunday, August 16 @ 5pm - Field of Dreams
Take the field with the Thunder prior to the National Anthem
Sunday, September 6 @ 7pm - Pregame Parade and Watch Fireworks from the Field
Show off your Kids Club Membership with a pre-game parade around the field followed by post-game fireworks in the outfield