Lake Monsters Announce First Roster Additions
Leif Bigelow, Owen Kellington and Evan Stewart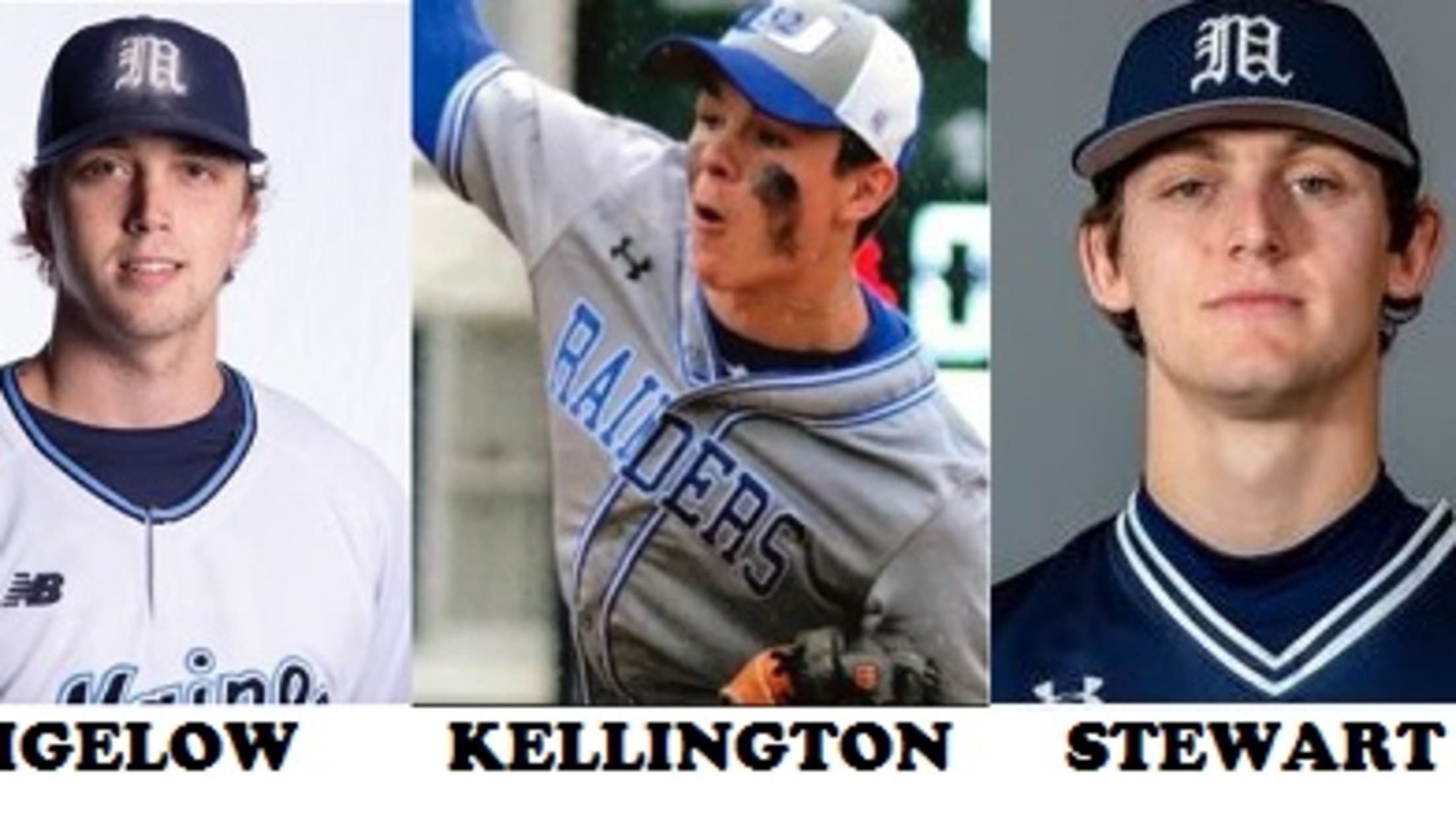 BURLINGTON, VT --- As the Vermont Lake Monsters inaugural Futures Collegiate Baseball League season quickly approaches, the roster is beginning to take shape and the team is thrilled to announce its first three players all with Vermont connections: pitchers Leif Bigelow (Guilford, VT), Owen Kellington (Plainsfield, VT) and Middlebury College's
BURLINGTON, VT --- As the Vermont Lake Monsters inaugural Futures Collegiate Baseball League season quickly approaches, the roster is beginning to take shape and the team is thrilled to announce its first three players all with Vermont connections: pitchers Leif Bigelow (Guilford, VT), Owen Kellington (Plainsfield, VT) and Middlebury College's Evan Stewart (San Diego, CA).
Bigelow, a 2018 graduate of Brattleboro High School, is currently a member of the University of Maine Black Bears (after transferring from the University of Connecticut), while Kellington is currently a senior at U-32 High School, where he tossed a 15-strikeout no-hitter on May 4th vs. Northfield and and has committed to attend UConn in the Fall.
Neither Bigelow or Kellington will be with the Lake Monsters when the season begins May 27th, but Bigelow is expected to join the team in early June and Kellington in mid-June after the end of season/graduation at U-32. Stewart, who did not pitch for the Panthers this spring, is scheduled to begin the season with Vermont.
The Futures League, which has had over 150 players taken in MLB draft the last 10 years, is made up of current college players (including incoming freshman) from around the country. Teams are required to carry a minimum 26-player roster with at least 13 players coming from either a New England college and/or a New England native.
More players will be announced on Lake Monsters social media over the next couple of weeks ahead of the team's FCBL debut May 27th at Westfield and home opener May 29th vs. the Norwich Sea Unicorns at historic Centennial Field.
Paul Stanfield is the Media Relations Director for the Vermont Lake Monsters