Vermont Sweeps Nashua 6-2, 10-0 Wednesday
Andrew Bergeron and M.J. Metz each with 2-run homers in sweep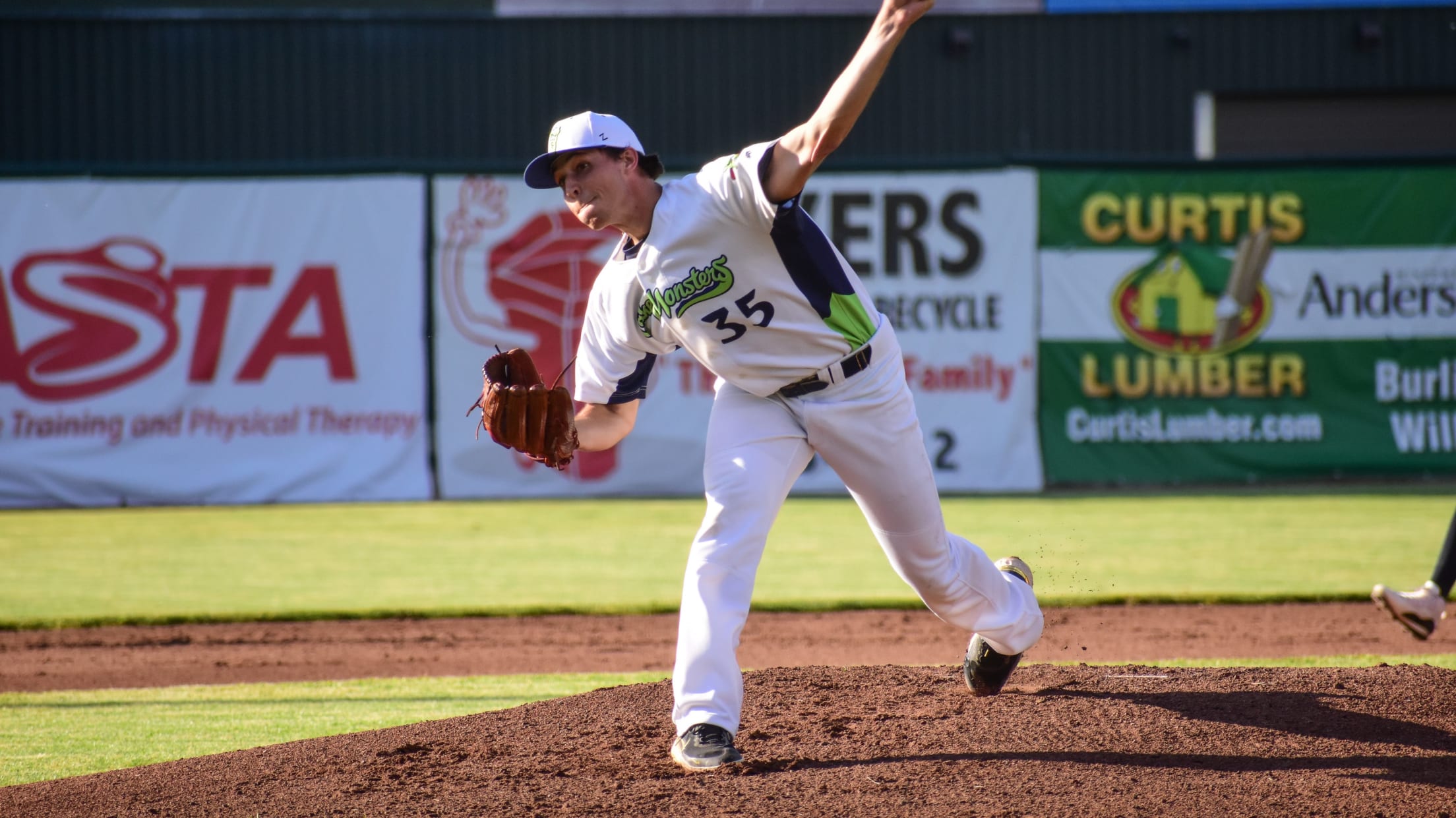 Boxscore (Game 1) Boxscore (Game 2) NASHUA, NH --- Andrew Bergeron went 2-for-4 with a double and a two-run homer in the opener, while M.J. Metz was 2-for-2 with a two-run homer in the nightcap as the Vermont Lake Monsters swept a FCBL doubleheader over the Nashua Silver Knights Wednesday
Westfield Hits Past Vermont 10-2 Sunday
Starfires outhits Lake Monsters 17-2 in the contest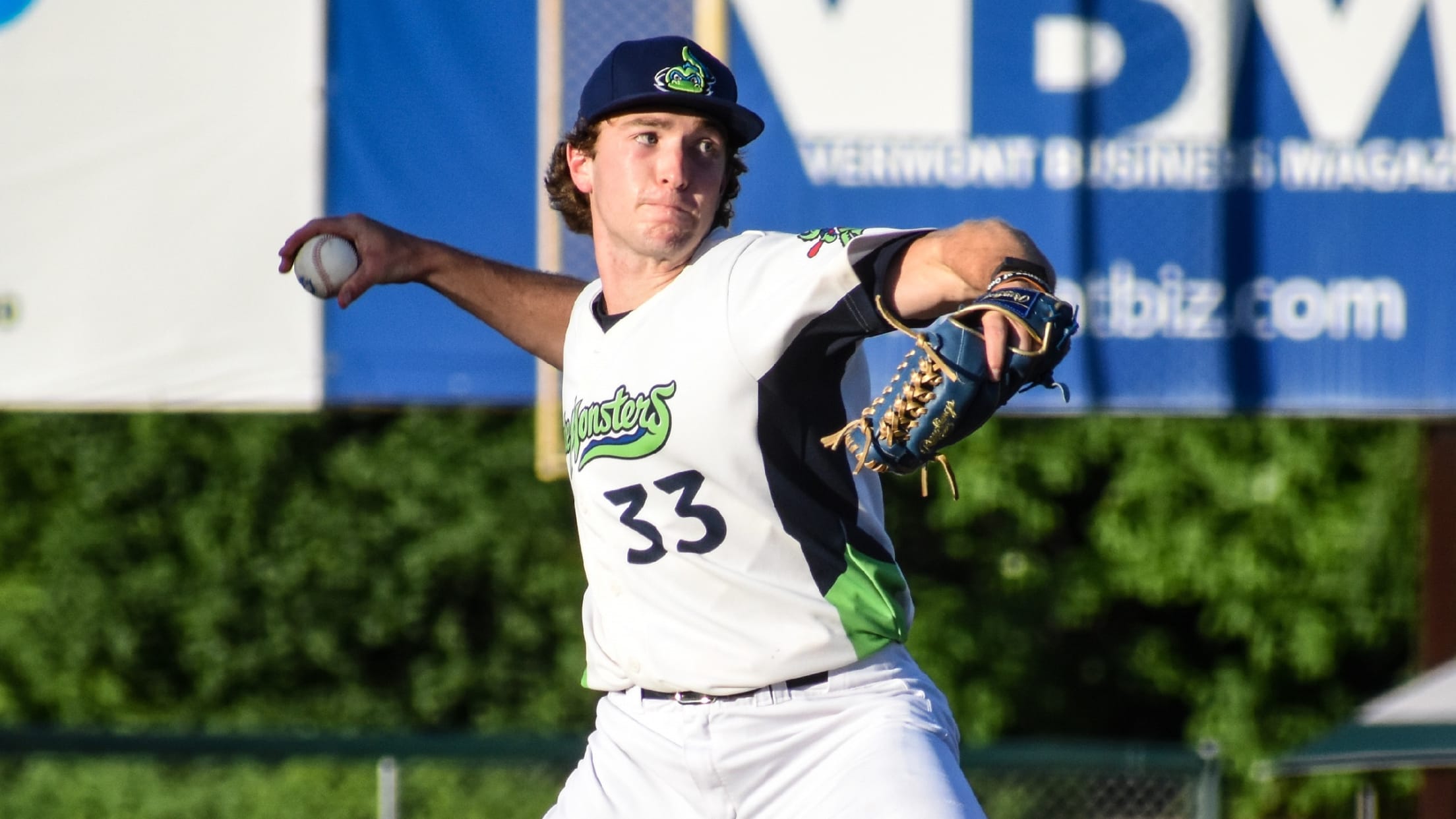 BURLINGTON, VT --- Noah Lewis did not allow a hit over the first 7 1/3 innings, while his Westfield teammates pounded out 17 hits in a 10-2 Starfires victory over the Vermont Lake Monsters in Futures League action Sunday evening at historic Centennial Field. Lewis (UMaine) allowed just one baserunner
Westfield Walks Past Vermont 8-3 Saturday
Teams Combined For 21 Walks and 24 Strikeouts Overall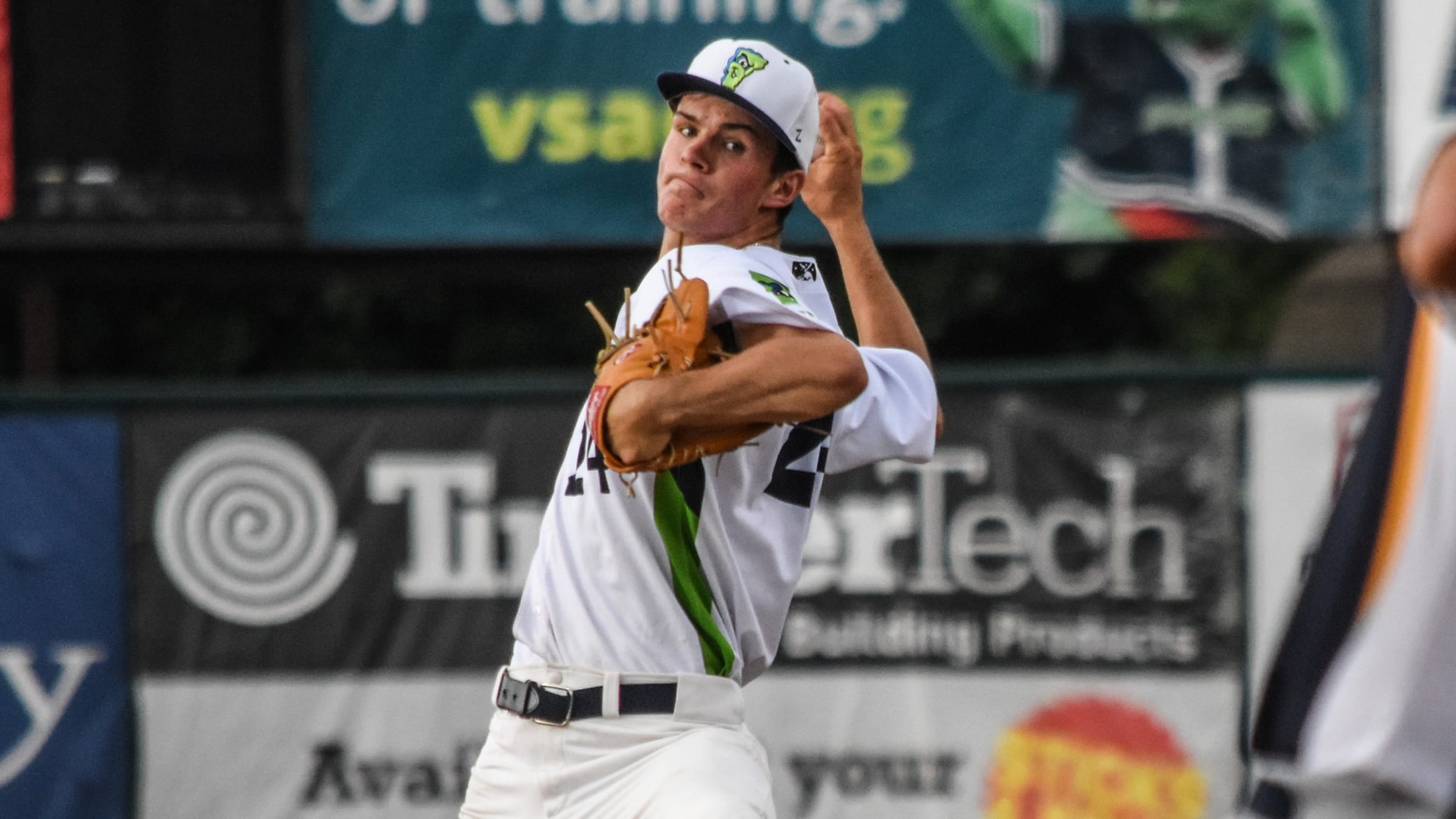 BURLINGTON, VT --- Peter DeMaria smacked an 0-2 pitch off the videoboard in leftfield for a three-run homer snapping a 2-2 tie and leading the Westfield Starfires to an 8-3 Futures League victory over the Vermont Lake Monsters Saturday night at historic Centennial Field. Vermont had taken a 2-1 in
U-32's Kellington To Start Saturday For Vermont
Owen Kellington Led U-32 To Vermont Division 2 state title
BURLINGTON, VT --- Six days after leading U-32 High School to the Vermont Division 2 Baseball championship at historic Centennial Field, Owen Kellington will return to the Centennial mound on Saturday when he makes his Lake Monsters debut as the starting pitcher in Vermont's Futures League game vs. the Westfield
Single-Game Tickets Now On Sale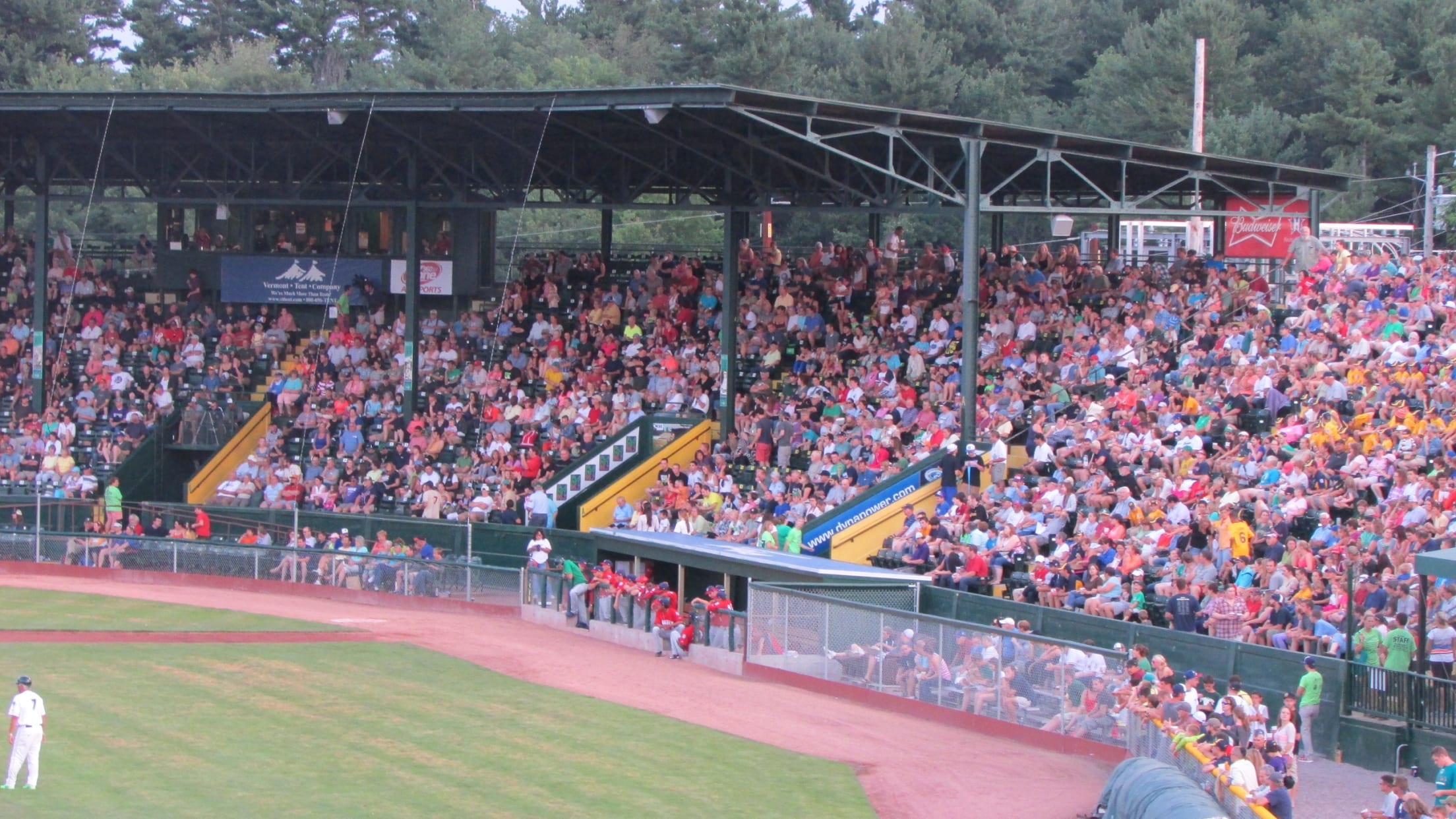 BURLINGTON, VT --- The Vermont Lake Monsters are pleased to announce that single-game tickets for its inaugural season in the Futures Collegiate Baseball League are now on sale at the team's historic Centennial Field Box Office and/or here on the website by clicking here. The Lake Monsters box office will
Lake Monsters Sold and Join Futures League
The Vermont Lake Monsters will have new ownership and a new partner league when it takes the field this summer. The Vermont Expos, Inc., have agreed in principle to sell the Lake Monsters to the investment group, Nos Amours Baseball Club. The group is led by Chris English a long
Pete Wilk Named 2021 Vermont Head Coach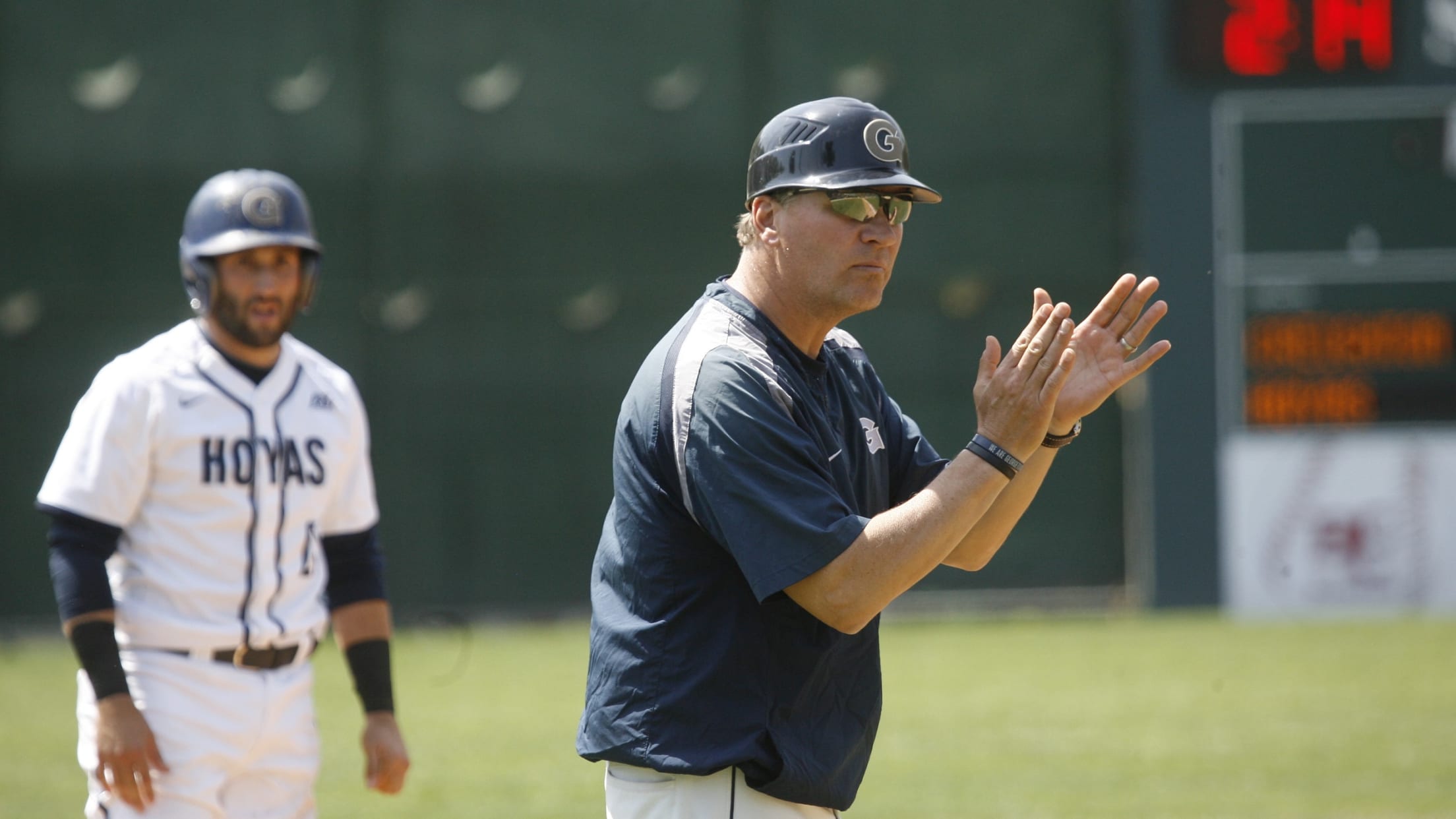 BURLINGTON, VT --- The Vermont Lake Monsters are pleased to announce the hiring of Pete Wilk as their new head coach for the team's inaugural season this summer in the Futures Collegiate Baseball League. Wilk joins Vermont after a 21-year head coaching career (2000-2020) at Georgetown University, where he finished
Monsters Release 2021 Futures League Schedule
38 Home Games at Centennial Field May 26th-August 13th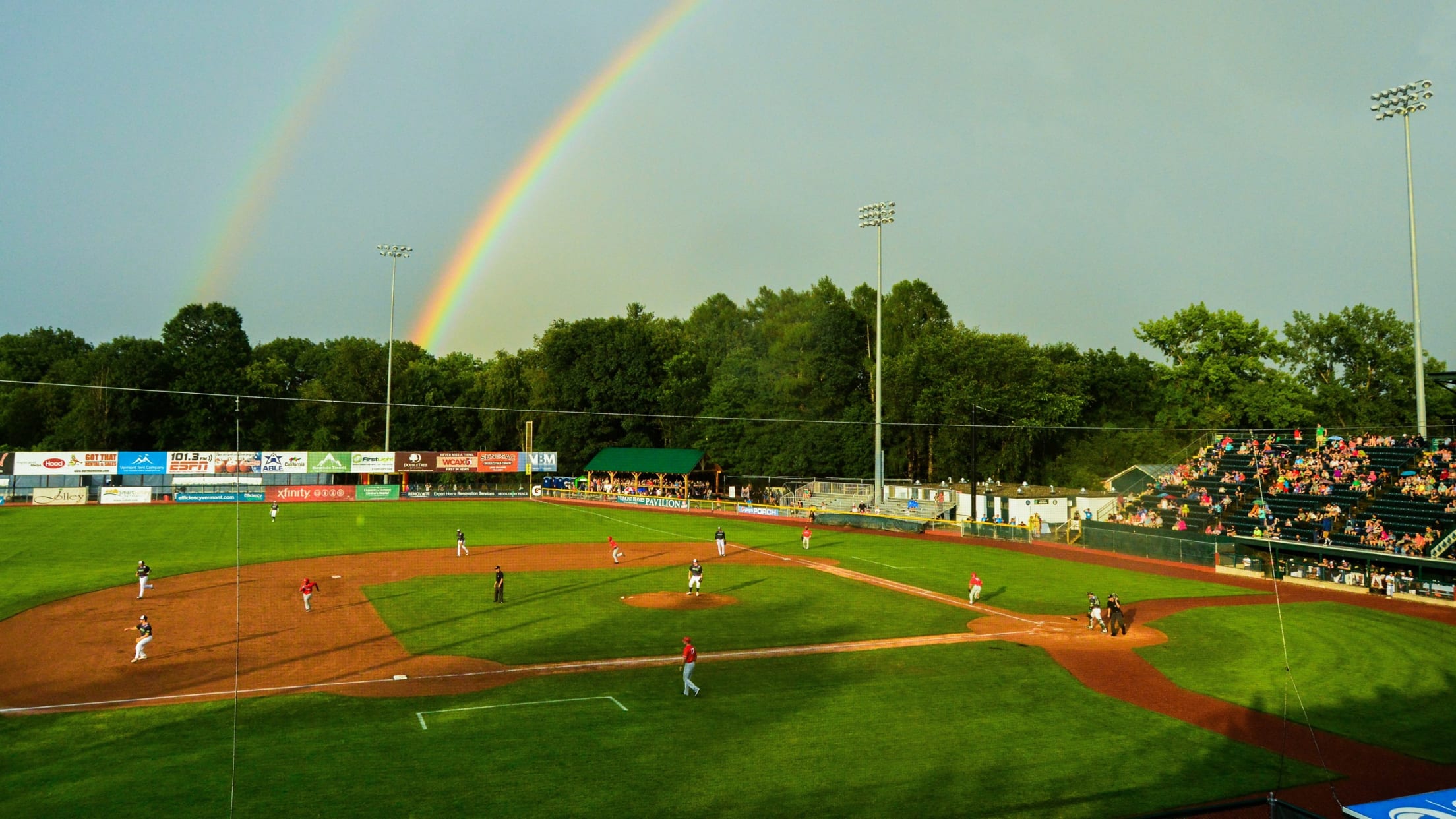 Click Here To View 2021 Lake Monsters Schedule
Lake Monsters Announce First Roster Additions
Leif Bigelow, Owen Kellington and Evan Stewart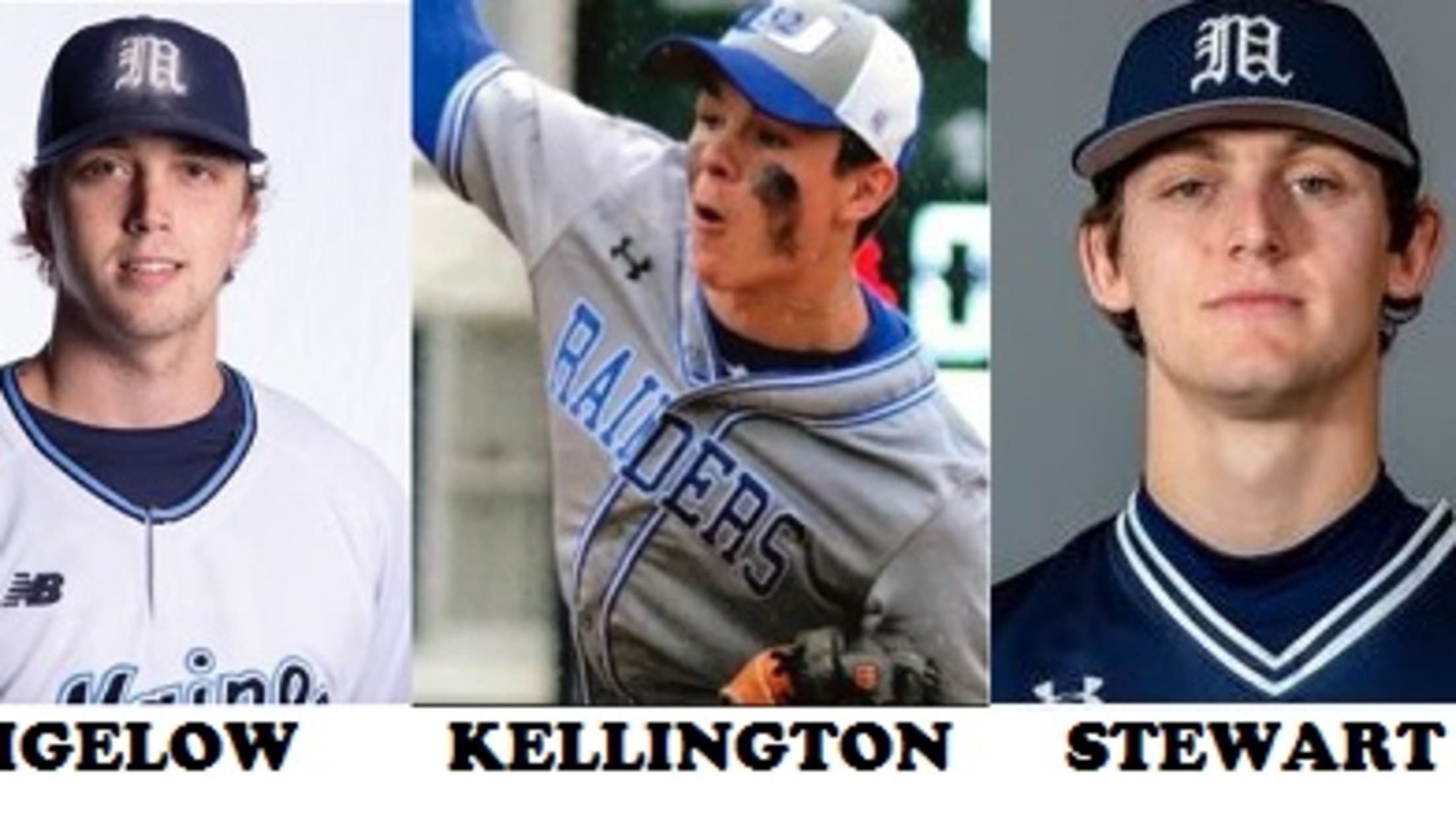 BURLINGTON, VT --- As the Vermont Lake Monsters inaugural Futures Collegiate Baseball League season quickly approaches, the roster is beginning to take shape and the team is thrilled to announce its first three players all with Vermont connections: pitchers Leif Bigelow (Guilford, VT), Owen Kellington (Plainsfield, VT) and Middlebury College's
Lake Monsters Receive 2019 Vincent McNamara Outstanding Club Award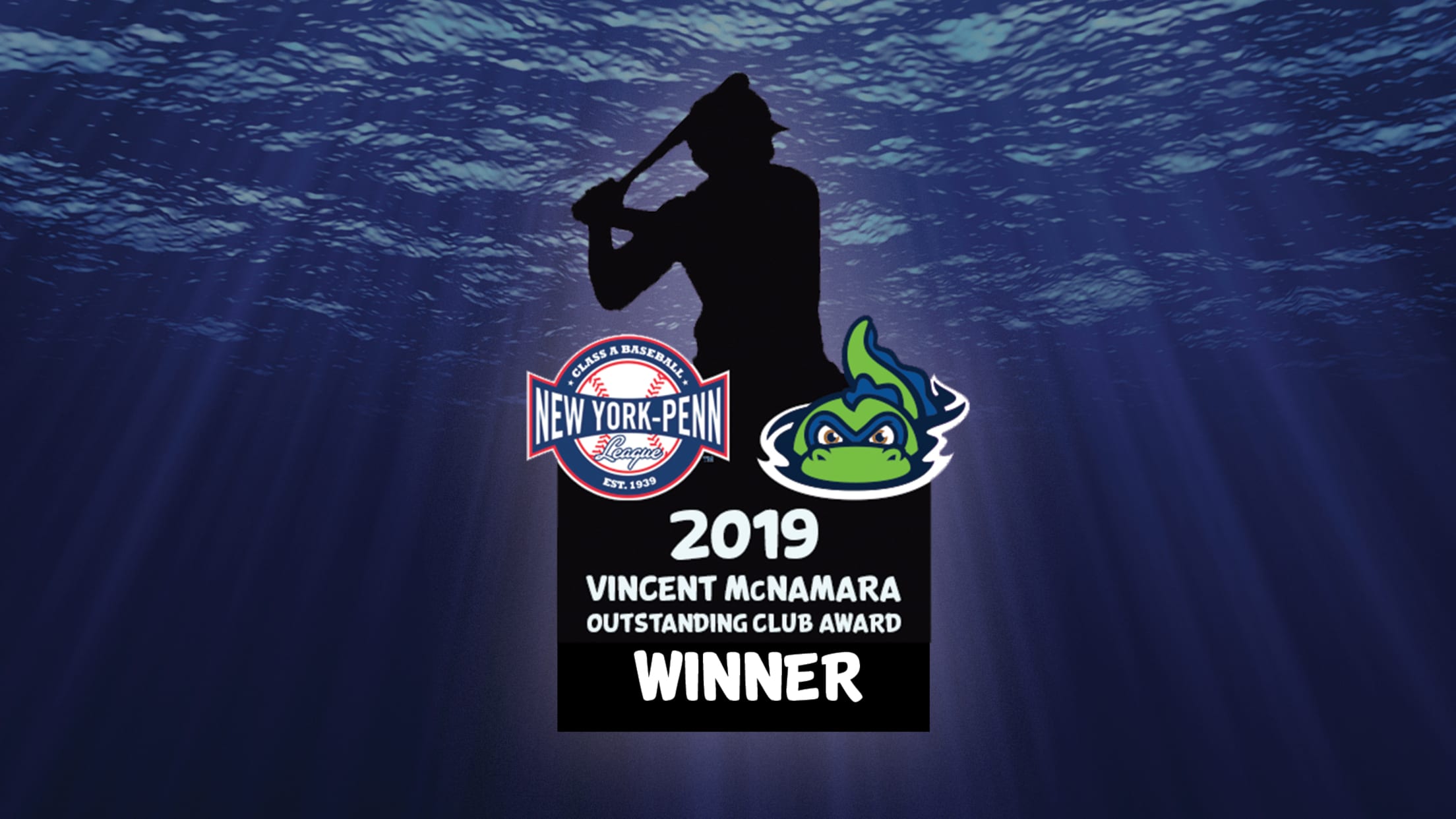 BURLINGTON, VT --- The Vermont Lake Monsters are excited to announce that they have won the Vincent McNamara Outstanding Club Award, presented annually to a team in the New York-Penn League that best exemplifies the exceptional standards of the complete baseball franchise, including the following areas: contributions to the baseball
Lake Monsters Announce 2020 Season Shelved
BURLINGTON,, VT --- The Vermont Lake Monsters announced today that the 2020 Minor League Baseball season has been shelved, due to the impacts of COVID-19. As a result of a decision by Major League Baseball to not send players to their affiliates, there will be no Minor League Baseball games
20 Former Lake Monsters On 2020 MLB Rosters
Brandon Bailey and Kyle Finnegan To Make MLB Debuts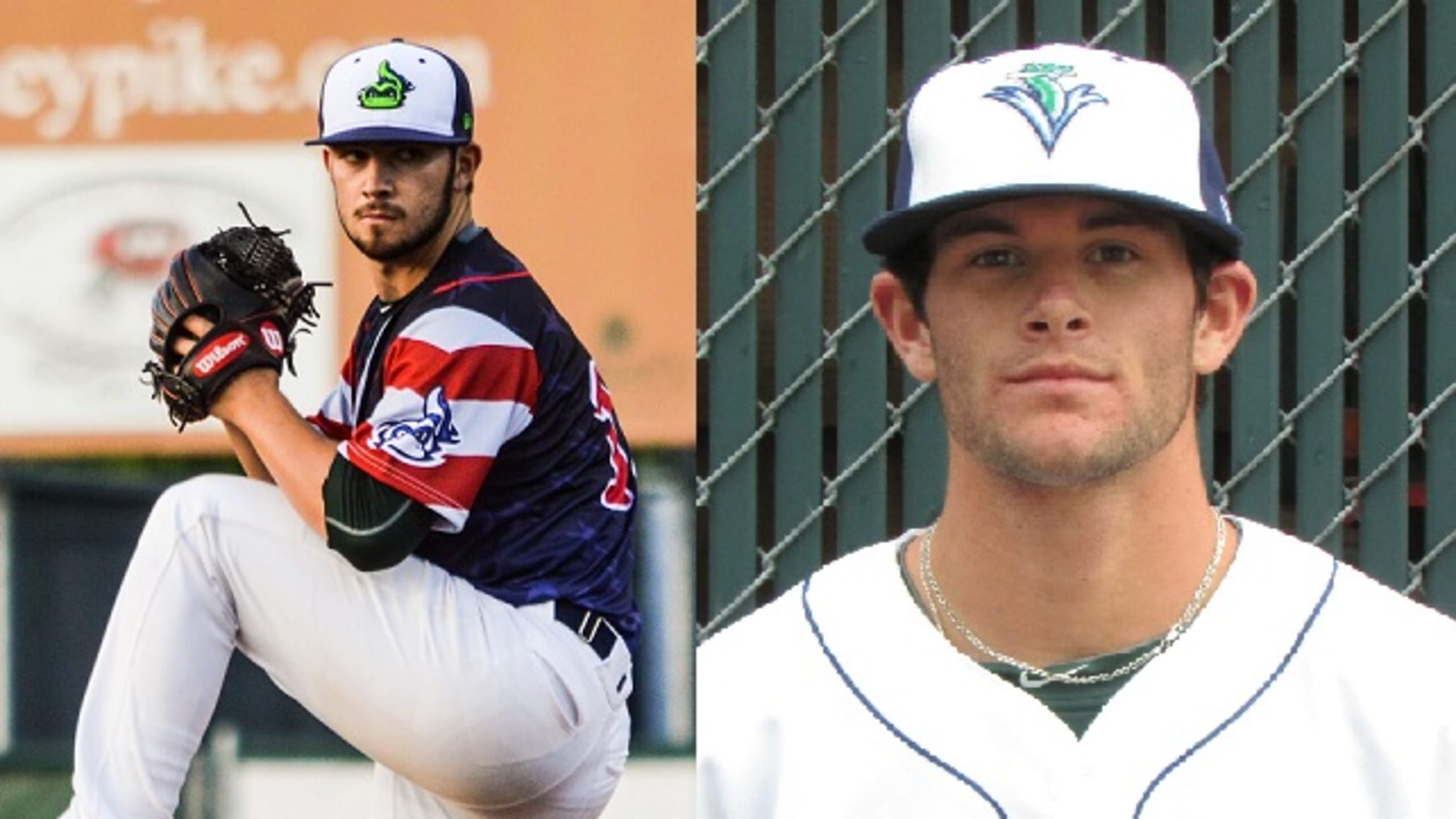 BURLINGTON, VT --- There are 20 former Vermont Lake Monsters on Major League rosters to start the 2020 season, including the MLB debuts for 2013 pitcher Kyle Finnegan with Washington and 2016 pitcher Brandon Bailey with Houston to increase total Lake Monsters to reach the Major Leagues to 112 all-time.
Jordan Diaz Wins Racine MVP Award
Diaz hit .264 with nine homers and league-best 47 RBI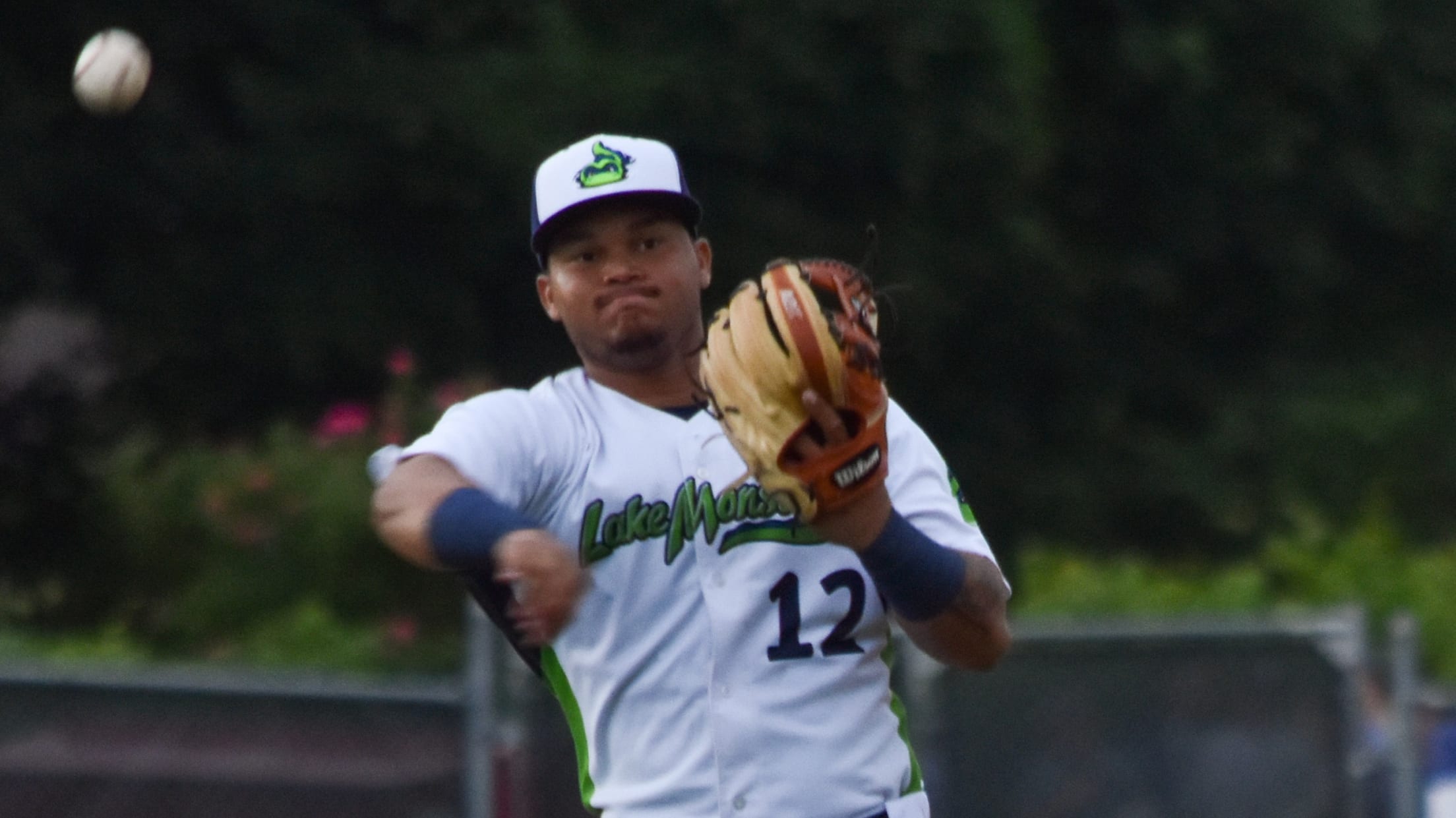 BURLINGTON, VT --- Third baseman Jordan Diaz was named the 2019 Tom Racine MVP Award winner in voting by Vermont Lake Monsters fans, the New York-Penn League team and the Burlington Free Press announced.
Diaz and Martinez Selected For All-Star Game
Game is Wednesday August 21st at Staten Island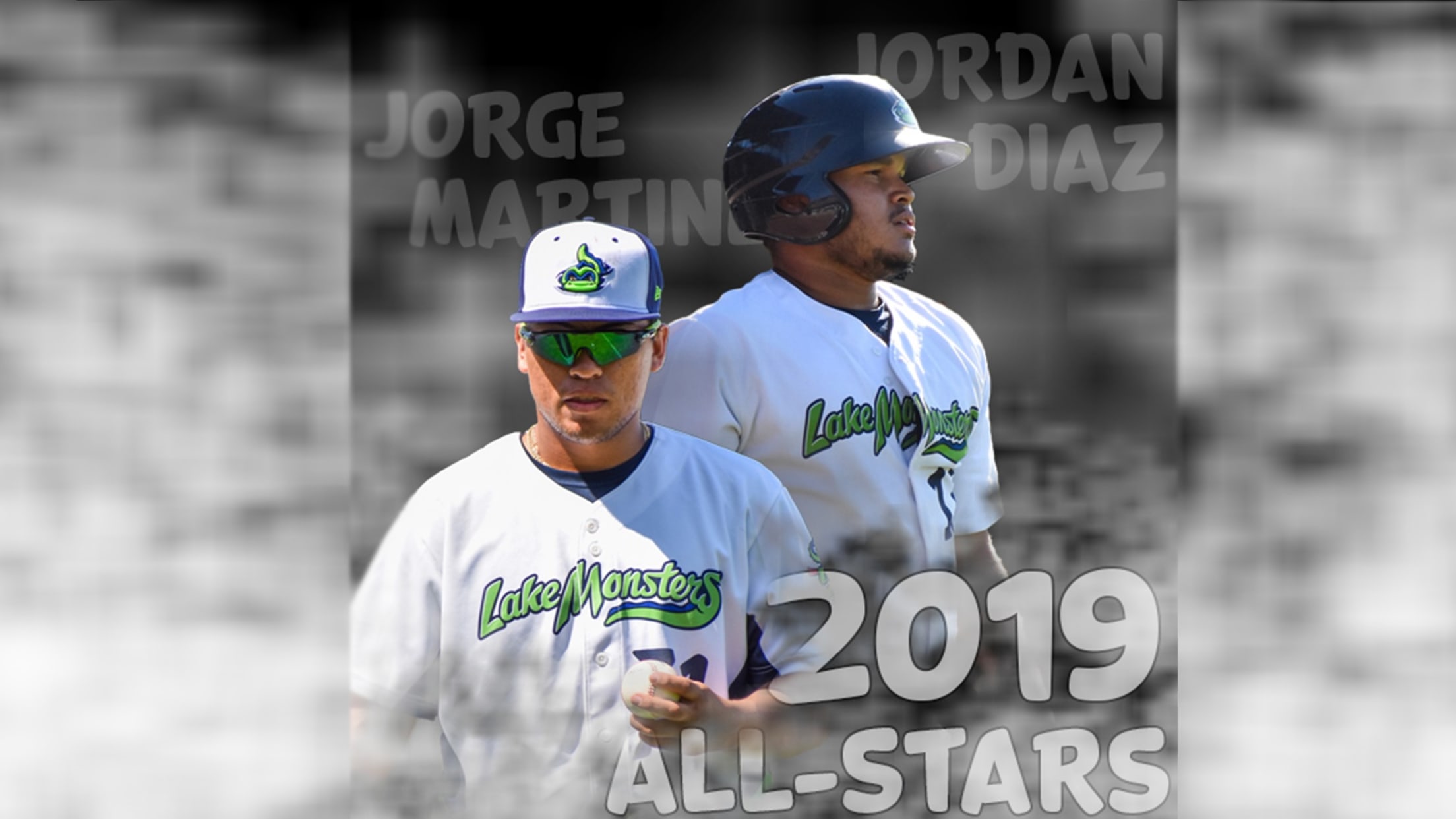 BURLINGTON, VT --- Third baseman Jordan Diaz and relief pitcher Jorge Martinez have been selected to represent the Vermont Lake Monsters in next week's New York-Penn League All-Star Game in Staten Island, New York, the league announced today with the release of the entire All-Star rosters.
Lake Monsters and Oakland Extend Player Development Contract Thru 2020 Season
Vermont has been the A's NY-Penn League affiliate since 2011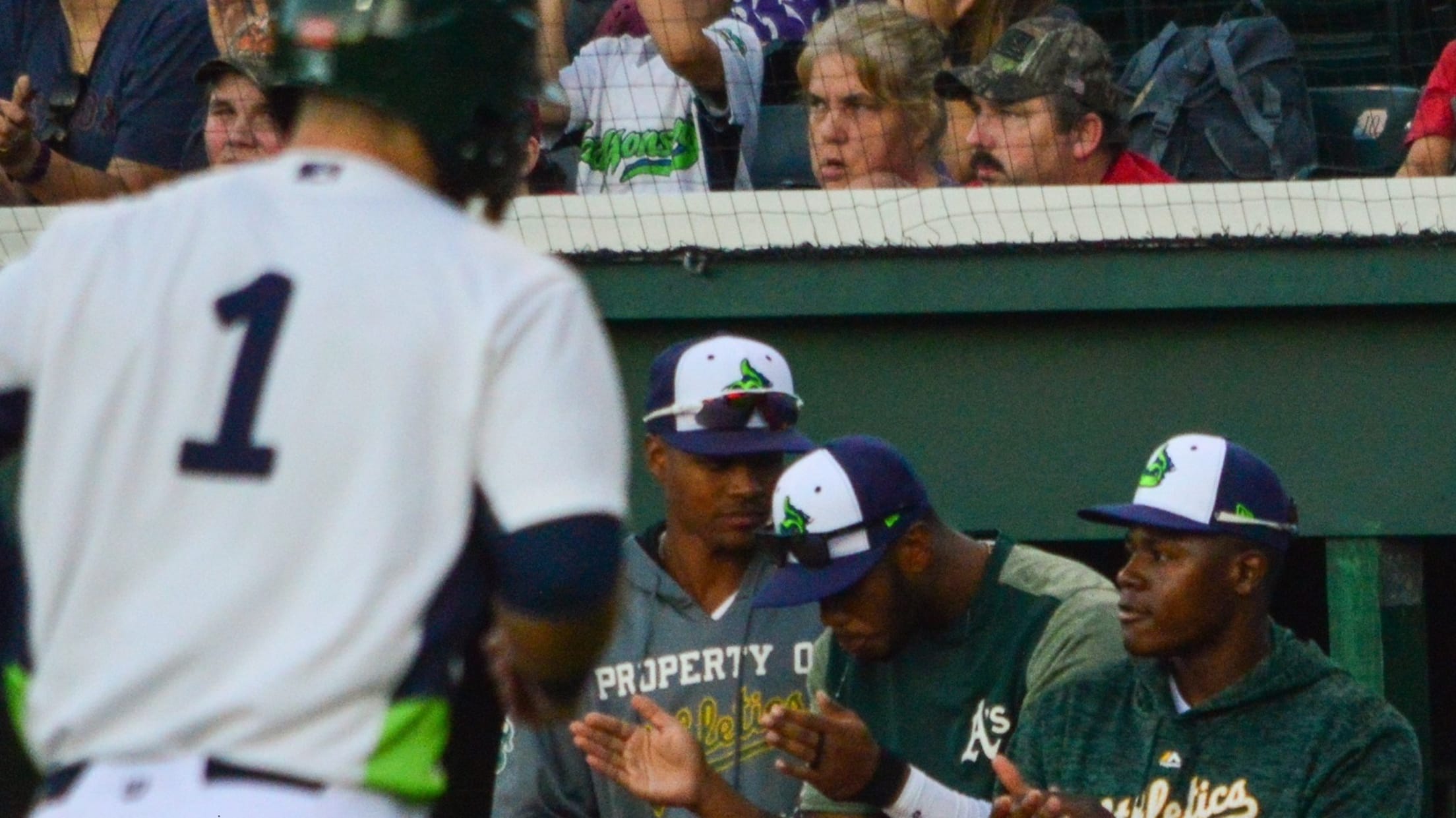 BURLINGTON, VT -- The Vermont Lake Monsters and Oakland Athletics are pleased to announce that the two teams have extended their Player Development Contract for the next two seasons through the year 2020, the New York-Penn and American League teams jointly announced today.
Vermont Lose 3-0 At Tri-City In Finale
Lake Monsters 2 hits, 1 walk, 15 strikeouts in 13th shutout loss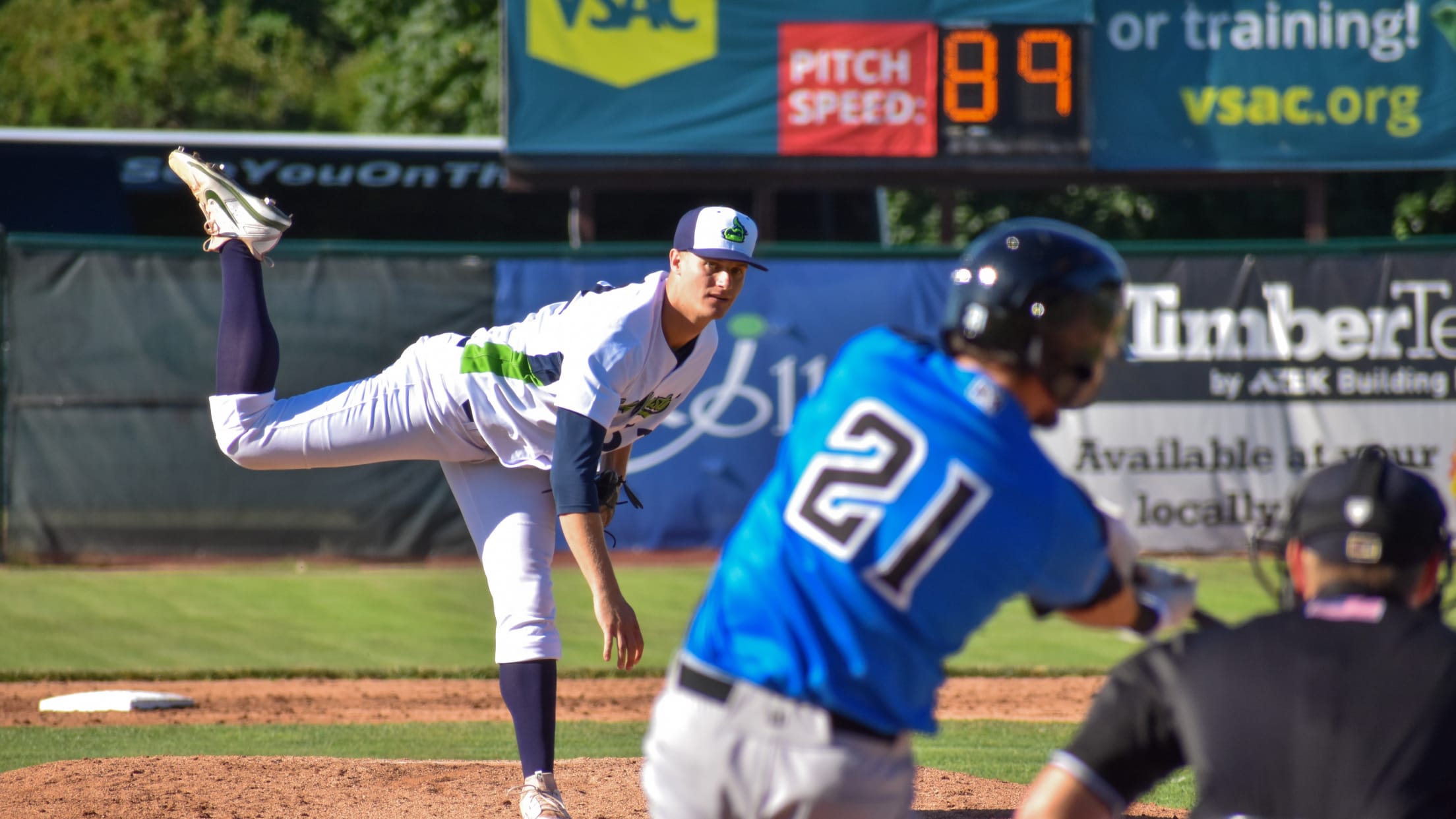 TROY, NY --- Peyton Battenfield and Blair Henley both struckout five over three innings as four Tri-City pitchers combined on a two-hit, one-walk, 15-strikeout shutout in a 3-0 ValleyCats victory over the Vermont Lake Monsters in New York-Penn League action Sunday evening at Bruno Stadium.
2019 Vermont Field Staff Announced
Nieckula returns for 5th season as Lake Monsters manager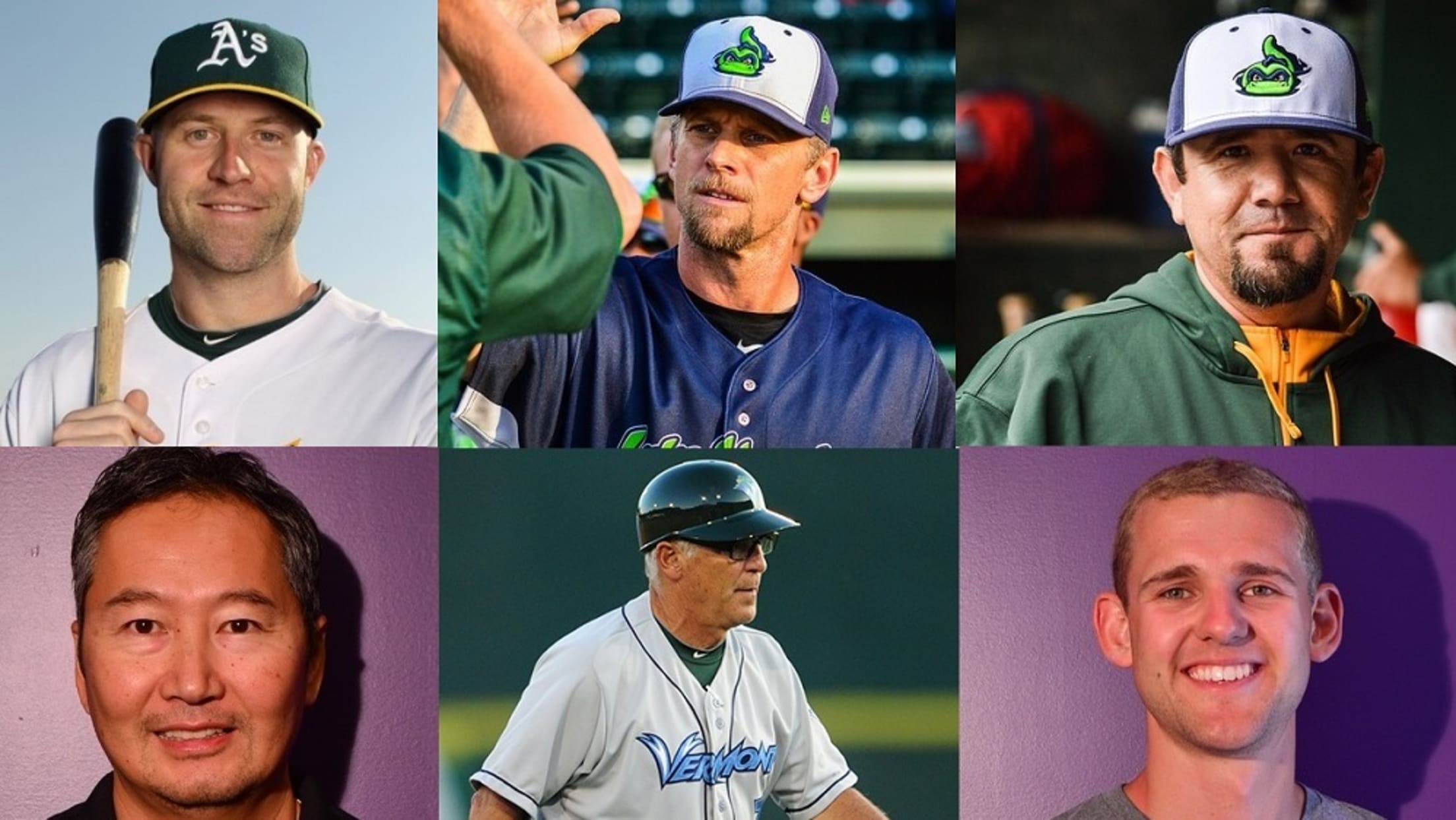 BURLINGTON, VT --- The Vermont Lake Monsters are pleased to announce their field staff for the upcoming 2019 season, which includes Aaron Nieckula as manager for the fifth straight year and the return of 2011-13 skipper Rick Magnante as bench coach for the New York-Penn League affiliate of the Oakland
Lake Monsters Release 2019 Schedule
26th NYPL Season Begins June 14th At Centennial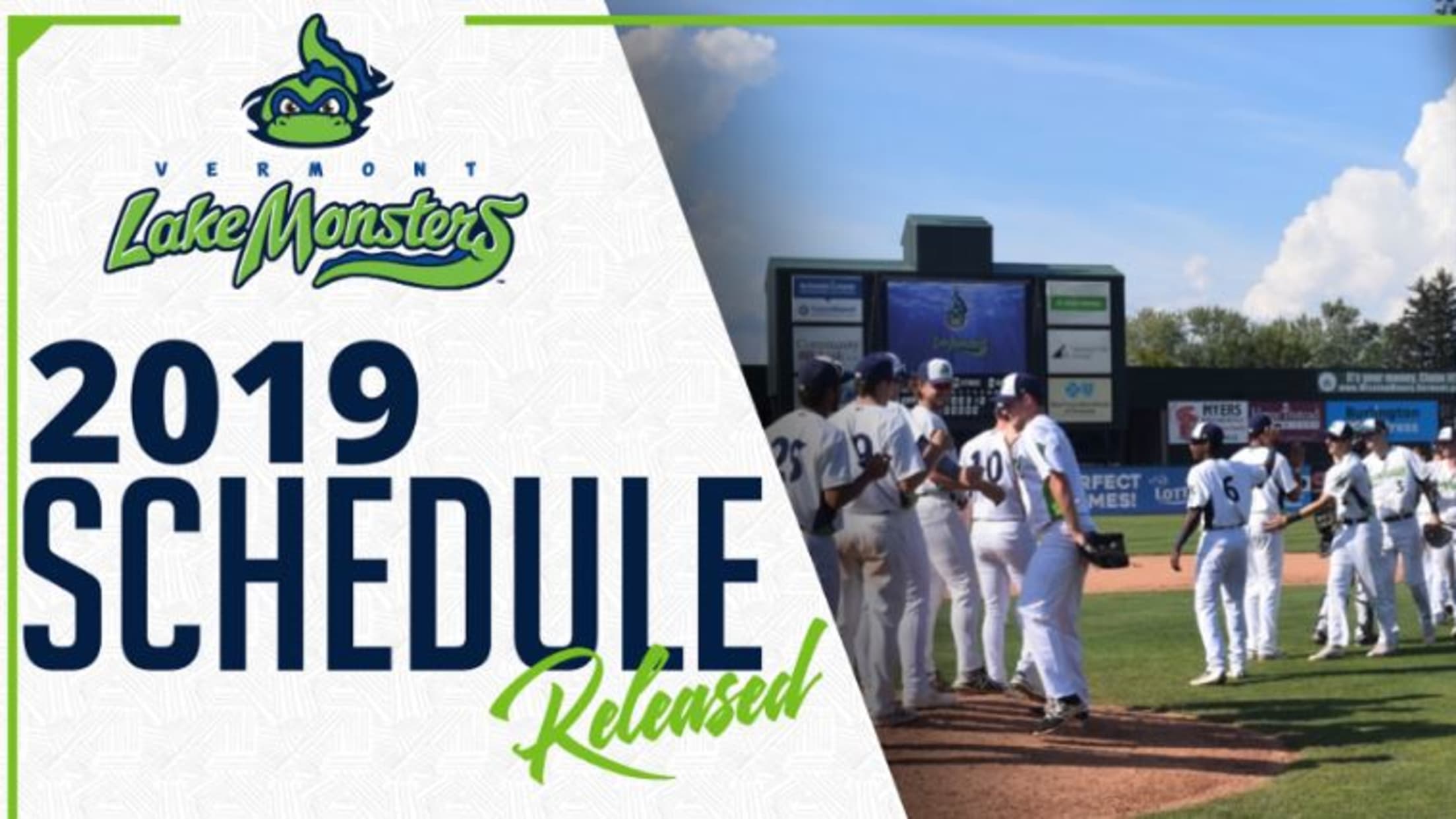 BURLINGTON, VT --- The Vermont Lake Monsters will open its 26th year at historic Centennial Field on Friday June 14, 2019 when the Lake Monsters host the Tri-City ValleyCats, the single-A affiliate of the Oakland Athletics announced with the release of its entire 2019 New York-Penn League schedule.
Kent Joins Lake Monsters Front Office Staff
Jeff Kent new Director of Marketing & In-Game Promotions
BURLINGTON, VT --- The Vermont Lake Monsters are excited to announce that Jeff Kent has joined the team's front office as the Director of Marketing and In Game Entertainment.A graduate of Syracuse University and originally from Essex Junction, Vermont, Jeff joins the Lake Monsters after spending the past six months