Single-Game Tickets Now On Sale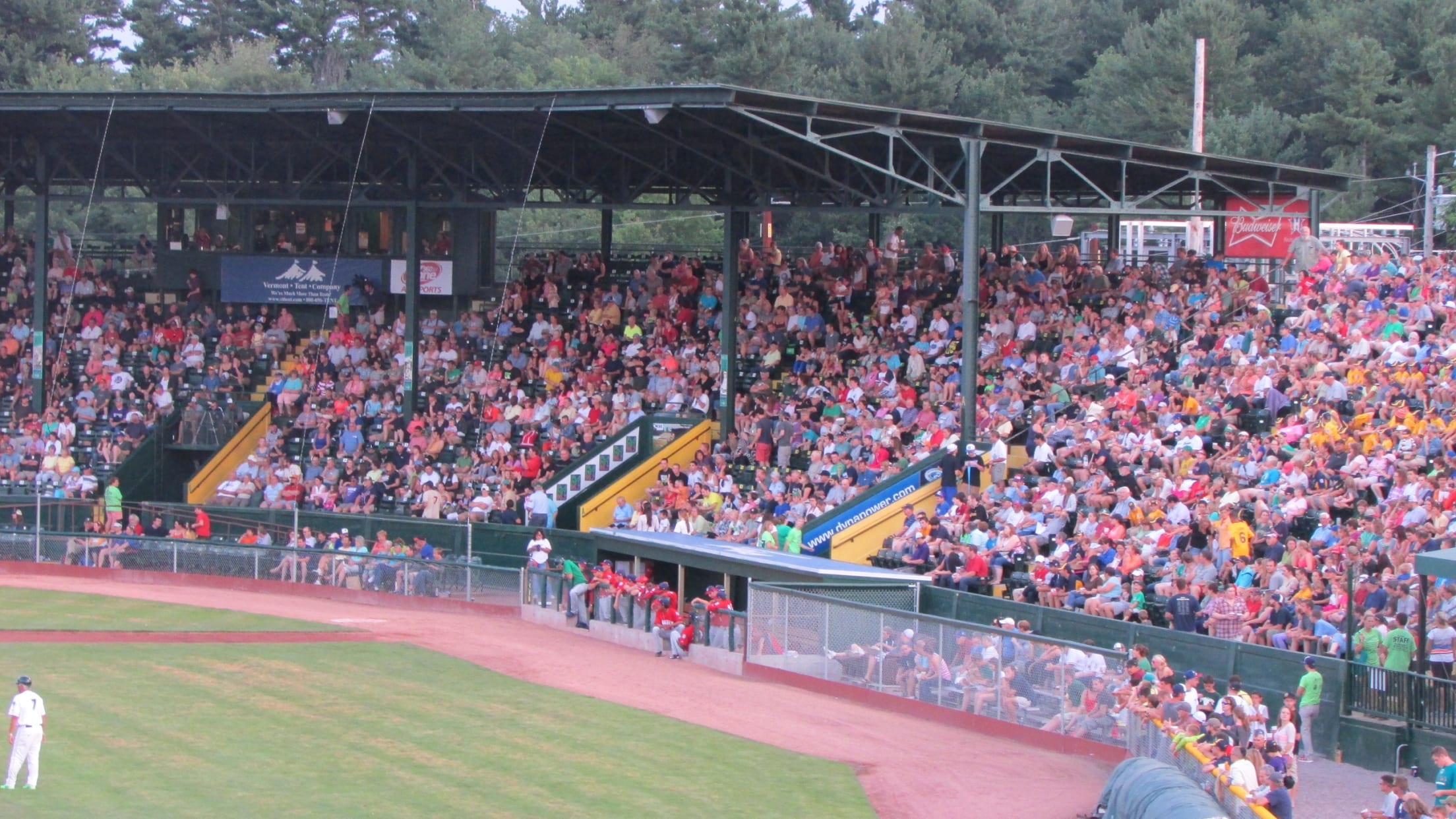 BURLINGTON, VT --- The Vermont Lake Monsters are pleased to announce that single-game tickets for its inaugural season in the Futures Collegiate Baseball League are now on sale at the team's historic Centennial Field Box Office and/or here on the website by clicking here. The Lake Monsters box office will
BURLINGTON, VT --- The Vermont Lake Monsters are pleased to announce that single-game tickets for its inaugural season in the Futures Collegiate Baseball League are now on sale at the team's historic Centennial Field Box Office and/or here on the website by clicking here.
The Lake Monsters box office will be open 11:00 am - 5:00 pm Monday-Friday throughout the season, while on days the team is playing at Centennial (including Saturdays and Sundays) the box office will be open from 11:00 am until roughly the 5th inning. Tickets can be purchased in person or by phone at (802) 655-6611.
The fastest and easiest way to avoid lines at the ballpark is to purchase tickets 24/7 here on the website by clicking here where you have real-time seat selection and can print your tickets at home so you can skip the box office lines and head straight to the turnstiles.
The Lake Monsters home opener will be Saturday, May 29th vs. the Norwich Sea Unicorns. Other highlights of the home schedule include 25-cent "Hot Dog Hysterias on July 8th, July 27th and August 11th, while there will be post-game fireworks shows July 17th and August 7th. More promotions will be announced at a later date.
Season and group tickets for the 2021 season are also available by calling 655-6611, while mini-ticket plans will go on sale soon. The Lake Monsters are scheduled to play 38 home games with the regular-season finale on August 13th.