On the Road: In Princeton, a talking rooster
P-Rays mascot Roscoe enjoys interacting with fans, wrestling his foes
Minor League mascots, like snowflakes, are unique. But some are more unique than others, and the most unique of all just might be the 6-foot-3, 350-pound fowl currently residing in Princeton, West Virginia.
Minor League mascots, like snowflakes, are unique. But some are more unique than others, and the most unique of all just might be the 6-foot-3, 350-pound fowl currently residing in Princeton, West Virginia.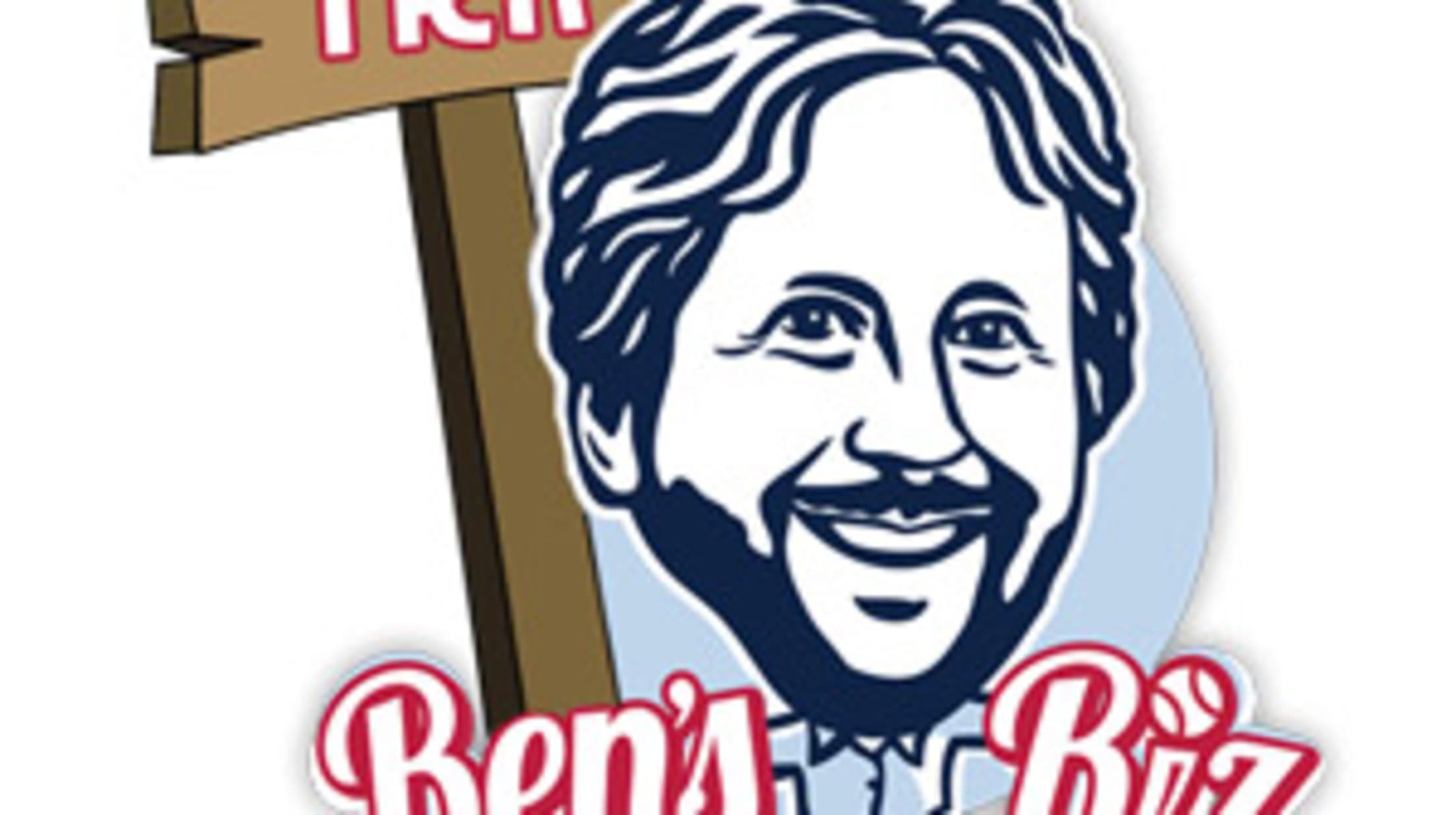 That would be Roscoe the Rooster, a longtime representative of the Appalachian League's Princeton Rays. Roscoe is an extremely rare bird in the mascot world in that he is imbued with the gift of speech. In my extensive Minor League travels, I have only met two other mascots who possessed the ability to vocalize: Archie of the Reno Aces and Bernie of the Inland Empire 66ers (whose communication was limited to a series of high-pitched yips and yells).
"I just thought that one day I'm gonna be friendly, welcome all the fans and start talkin'," said Roscoe during my first of two interviews with him during June 30's ballgame at Princeton's Hunnicutt Field.
Roscoe's nasally, high-register voice -- which he apparently willed into being via the power of positive thinking -- bears at least a passing resemblance to South Park characters such as Kenny and Cartman. As he roams around Hunnicutt Field, he's always ready to employ one of his many catch phrases.
"I'm the clown prince of poultry," he said. "Kinda catchy, isn't it? I wrote that myself."
Other frequently spouted catch phrases include, but are not limited to, "I'm winging it," "I'm a chick magnet" and "Who are you calling chicken?" After awarding a young fan a bottle of barbecue sauce during a between-inning The Price Is Right promo, Roscoe was heard to remark that "I gave that kid Rooster suntan lotion."
Roscoe is the alter-ego of one Tommy Thomason, who grew up "down the road" from Hunnicutt Field. He's been employed at the ballpark in various capacities for over two decades and currently holds the role of "administrative assistant" in addition to his work as Roscoe. As I spoke with Roscoe at various points during the ballgame, it sometimes became difficult to tell if he was speaking as Roscoe the mascot or as Tommy the performer. Such are the hazards of interviewing a man in a chicken suit, but at any rate you can't have one without the other.
<jsp:include page="/milb/include/road_trip_16.html">
"I was the clubhouse manager, and then [former Rays general manager] Jim Holland gave me a call," said Thomason/Roscoe. "He asked me if I wanted to bring Roscoe back. That was 2002, and since then I'm at every game, every function.... It was my idea to talk. Jim Holland said I could have creative control. So how can I make it unique?"
Roscoe's ability to talk is certainly unique, but it's not the only thing that sets him apart. He's also a professional wrestler.
"My very first match was [against] the Cuban Assassin -- I wrestled him at the first big event for West Virginia Championship Wrestling," said Roscoe. "I've wrestled over 25 matches, won 'em all. My finishing maneuver is the chicken wing. Special maneuver. You have to grab the opponent's right arm, because they're in back of you. You grab it, whip it around the back and then grab their chin and jerk."
Roscoe, celebrating his awards and dominating the Cuban Assassin. (Princeton Rays)
Roscoe's a wrestler because Thomason grew up as a big wrestling fan, idolizing the likes of the Ultimate Warrior, Sting, Dusty Rhodes and "Boogie Woogie Man" Jimmy Valiant.
"The Cuban Assassin wanted to put on the first 'boxer vs. wrestler' match in West Virginia," explained Roscoe. Or was it Thomason now speaking? At any rate, he continued:
"The first [boxer] wouldn't do it. He wanted it to be fixed. The next guy couldn't do it. He said, 'There's a warrant out of for my arrest.' So the story became that he backed out because he was 'chicken.'"
And thus, a legend of WVCW Wrestling was born.
"I had my appendix out on a Wednesday and I was in a ring Saturday signing a contract," said Roscoe/Thomason. "I won 'Match of the Year' and three days later I filed for a divorce."
While the lines between character and performer can sometimes get a little blurry, one thing that's clear is that Thomason has created one of the most memorable mascots a Minor League Baseball fan could ever hope to find.
"My granddaddy always wanted me to be successful in wrestling or baseball," he said. "Now I've done both."