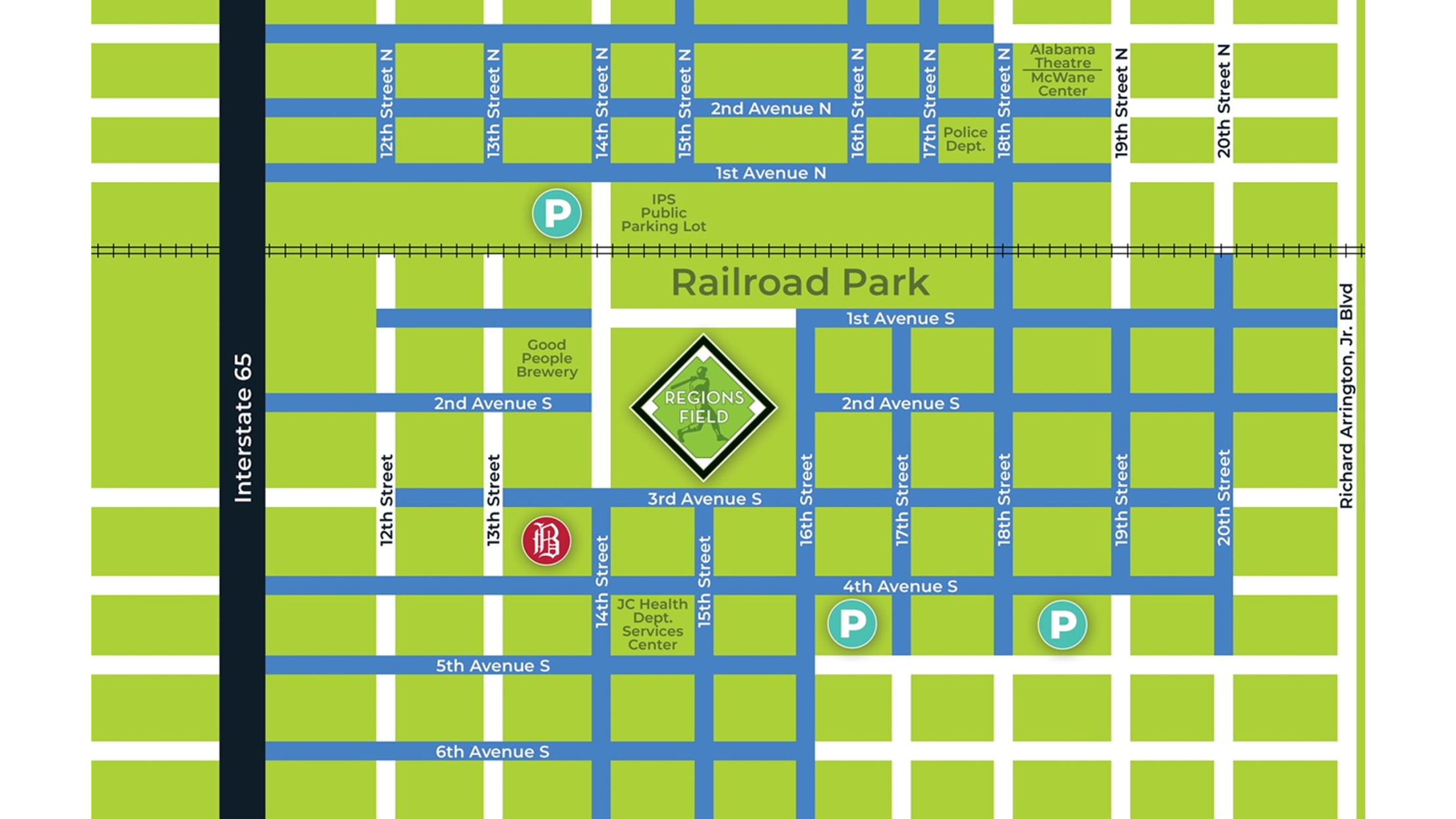 The popular IPS lot option off 1st Ave North operated by Intelligent Parking Systems returns this season. Intelligent Parking Systems will continue to operate the gas station parking lot across from the IPS Lot on 1st Ave North, and the parking area at Ted's Cafeteria off 12th Street and 4th Ave South.
The Barons will continue to work with Children's of Alabama in hosting season ticket holders in Lot B located on the corner of 14th Street South and 4th Avenue South. This will be permit parking only - please note this lot is not available on weekday day games.
Aside from all the reserved parking lot options around Regions Field, there are hundreds of street-side parking spots within a six-block radius of Regions Field.
As in the past, the Barons suggest that attending fans pay attention to all signage and respect private property and park in appropriate parking locations.
Please call the Barons at 205-988-3200 with any questions.