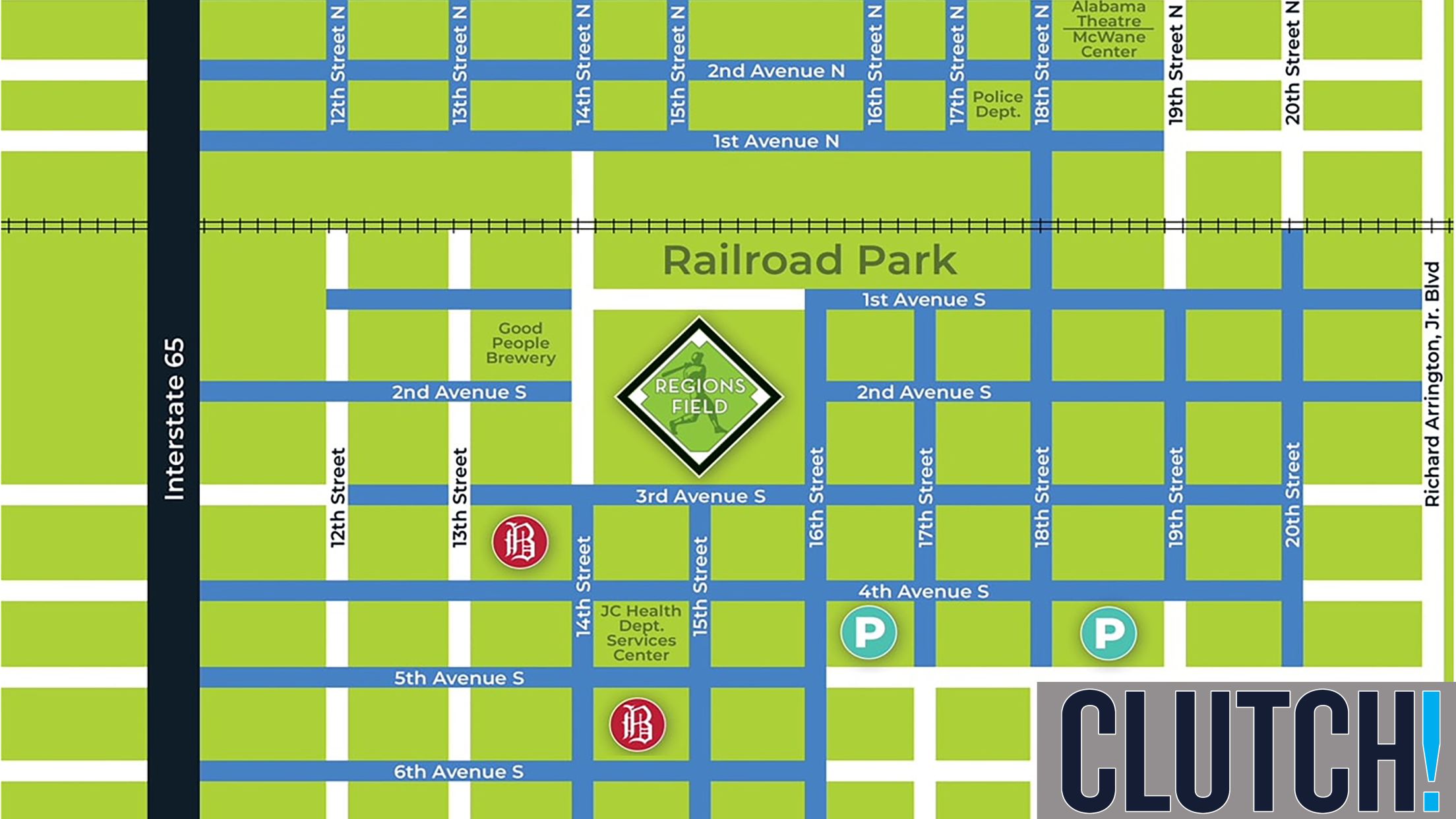 Roughly 3,000 individual parking spaces remain available within a five-minute walk of Regions Field.
The Barons will partner with the Jefferson Country Department of Health to provide public parking to fans. This new parking option is located on 6th Ave South and 14th Street South, and is within a five-minute walking distance of Regions Field.
Aside from all the reserved parking lot options around Regions Field, there are hundreds of street-side parking spots within a six-block radius of Regions Field.
Fans can also download the Clutch Parking App, which will give fans insight on what parking lot areas are still available on game days. Users of the app, can search for available spaces by price and location and immediately reserve and pay for parking spots in advance.
As in the past, the Barons suggest that attending fans pay attention to all signage and respect private property and park in appropriate parking locations.
Please call the Barons at 205-988-3200 with any questions.