Barons' Blues Continue In 6-2 Loss
Lambert takes loss in second Double-A start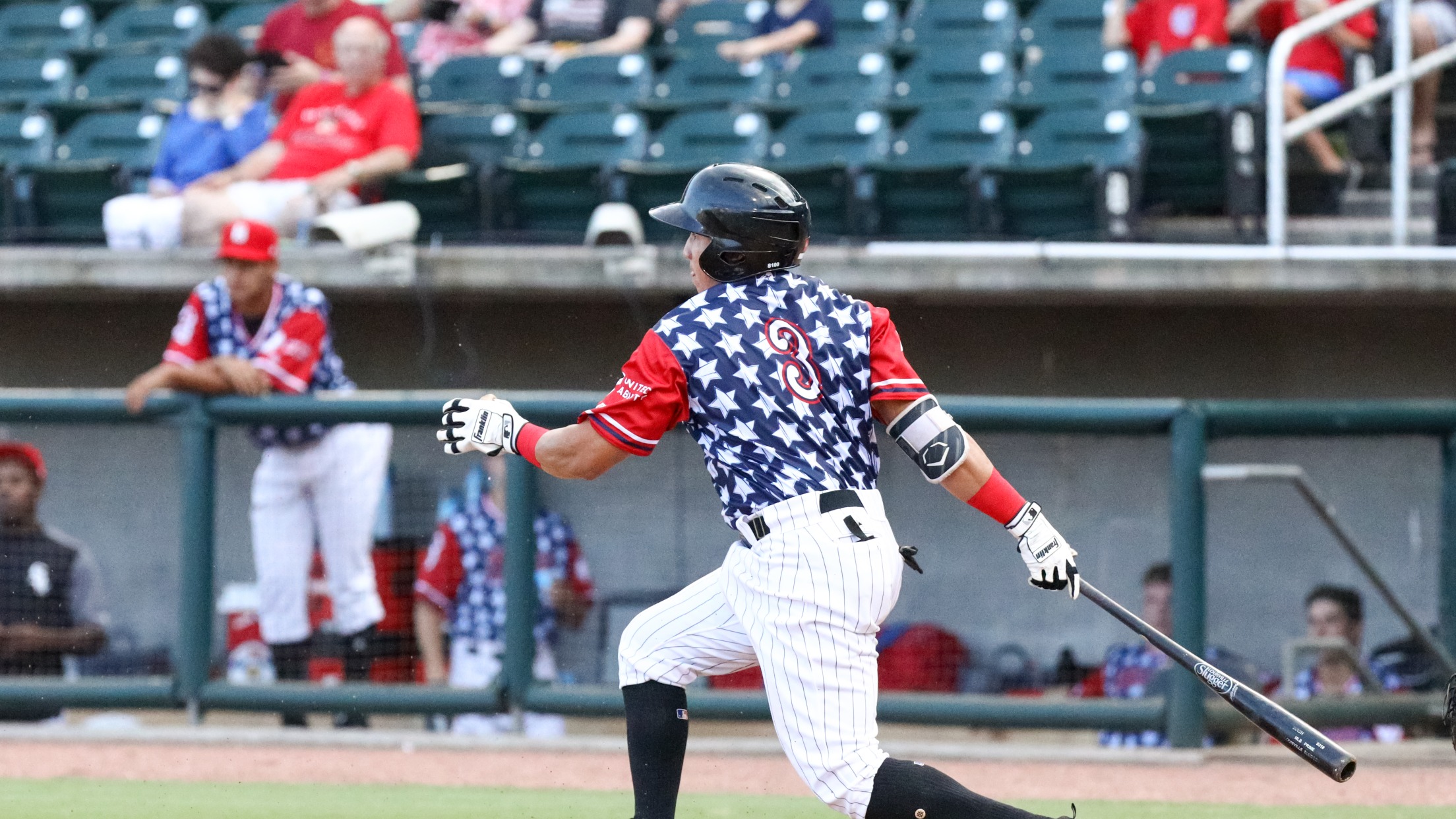 Bryant Flete scored a run in Wednesda's loss. (Karen Askins)
The Birmingham Barons (39-42) began their four-game road trip with a 6-2 loss to the Chattanooga Lookouts (40-42) on Independence Day at AT&T Field on Wednesday night. The Barons were held to just four hits in the loss for the second straight game. Turning Point: The Lookouts were quick to jump
The Birmingham Barons (39-42) began their four-game road trip with a 6-2 loss to the Chattanooga Lookouts (40-42) on Independence Day at AT&T Field on Wednesday night. The Barons were held to just four hits in the loss for the second straight game.

Turning Point: The Lookouts were quick to jump in front as a wild pitch and two sacrifice flies plated three runs before Jaylin Davis' solo homer gave the home team the early 4-0 lead against Birmingham starter Jimmy Lambert (L, 1-1). In the third, the lead grew to 6-0 on a wild pitch and a solo homer from Ryan Walker. The lead proved insurmountable for the Barons.
Moments That Mattered: Looking to start a comeback, Birmingham got on the board against Chattanooga starter Sean Poppen (W, 2-4) in the fifth. Following a Bryant Flete single, Matt Rose launched his team-leading 12th home run of the season, a two-run blast to center, to cut the deficit to 6-2. That would be all the Barons offense could muster on this night.
Facts And Figures: Making his second Double-A start, Lambert lasted just 3.0 innings, giving up six runs on eight hits with one walk and two strikeouts. In relief, Colton Turner , Matt Foster , and Ryan Burr combined to pitch 5.0 clean innings as the bullpen posted its second straight scoreless day, but the offense was never able to mount a comeback. By The Numbers: The Birmingham bats were stifled for most of the game as Poppen gave up just three hits and two earned runs with one walk and five strikeouts over 6.0 innings. Only Flete, Rose, Danny Mendick , and Zack Collins recorded base hits in the defeat.
Up Next: The two sides continue the series with a 6:05 p.m. matchup on Thursday night. Bernardo Flores (1-1, 1.29) is set to start for the Barons against the Lookouts' Anthony Marzi (0-5, 7.27). Curt Bloom will have the call on 960 WERC News Radio and the iHeart Radio app.