Barons Edge Out Smokies, 3-1
Birmingham notches third straight victory, second over Tennessee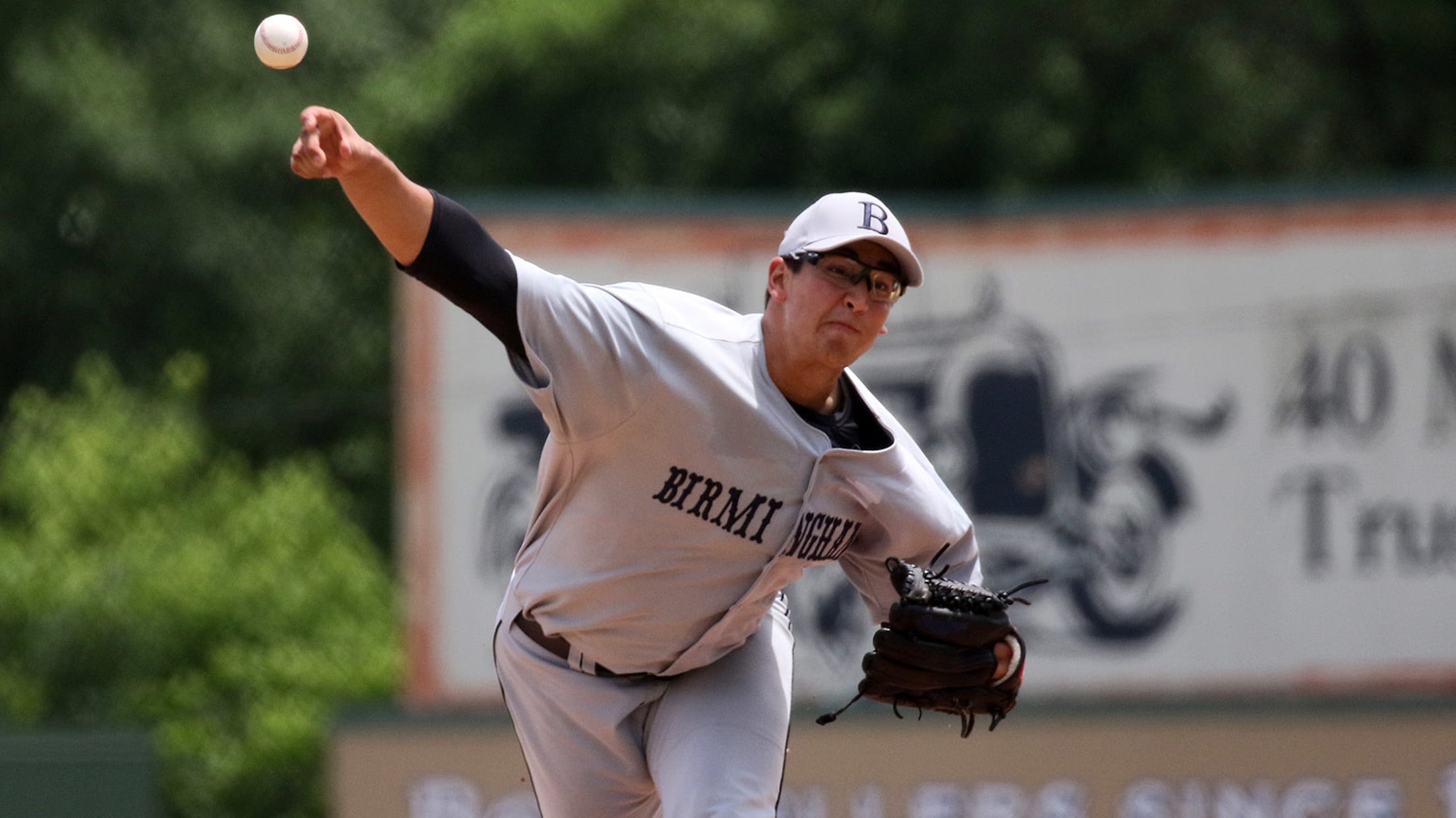 Dane Dunning notched his team leading 55th strikeout as he dealt his fourth quality start, allowing just one earned run on five hits on Saturday. (Michael Wade)
Bryant Flete and Trey Michalczewski provided the run support to back another strong performance from Dane Dunning as the Birmingham Barons (29-32) turned in a 3-1 win over the Tennessee Smokies (31-31) on Saturday at Smokies Stadium. By the Numbers: Dunning (W, 4-2) kept the Smokies in check through 6.2 frames, allowing one earned
Bryant Flete and Trey Michalczewski provided the run support to back another strong performance from Dane Dunning as the Birmingham Barons (29-32) turned in a 3-1 win over the Tennessee Smokies (31-31) on Saturday at Smokies Stadium.

By the Numbers:

Dunning (W, 4-2) kept the Smokies in check through 6.2 frames, allowing one earned run on five hits for his fourth quality start of the season. Dunning fanned seven on the night and walked two as he notched his fourth win at the Double-A level. Dunning's four wins is tied with current Charlotte Knight and former Baron Jordan Stephens for the most by a Birmingham starter in 2018.

Turning Points:

After a stingy pitcher's duel saw just two hits from both sides on the board through the first four innings, Ryan Brett singled to right field to set up Flete for his first homer of the year. The 388-foot, two-run blast from Flete put the Barons up 2-0 against his former club in the top of the fifth.

Moments That Mattered:

Brett made a pair of key plays in centerfield to preserve the win for the Barons. The first came in the bottom of the opening frame as he robbed Yasiel Balaguert of a two-run shot, denying the Smokies a two-run advantage early on. The second defensive stop silenced a potent two-out rally that saw one run score in the sixth as he charged into shallow center to make the catch and leave the bases full of Smokies.

Facts and Figures:

Michalczewski continued to plate runs on Saturday, scoring Eloy Jiménez from third on a sacrifice fly to right field in the top of the sixth to push the Birmingham lead to 3-0. Through two games on the series, Michalczewski has three RBI to pace the Birmingham lineup.

Up Next:

The Barons aim to seize the series on Sunday, taking a two-games-to-none lead into the weekend matinee. Righty Spencer Adams (3-6, 4.88) will get the 1:00 p.m. start for the Barons against right-handed counterpart Duncan Robinson (3-1, 3.71) for the Smokies. Curt Bloom will have the call on 960 WERC News Radio and the iHeart Radio app.