Barons Rally Past Smokies 6-3 In Extras
Tomshaw strikes out nine in quality start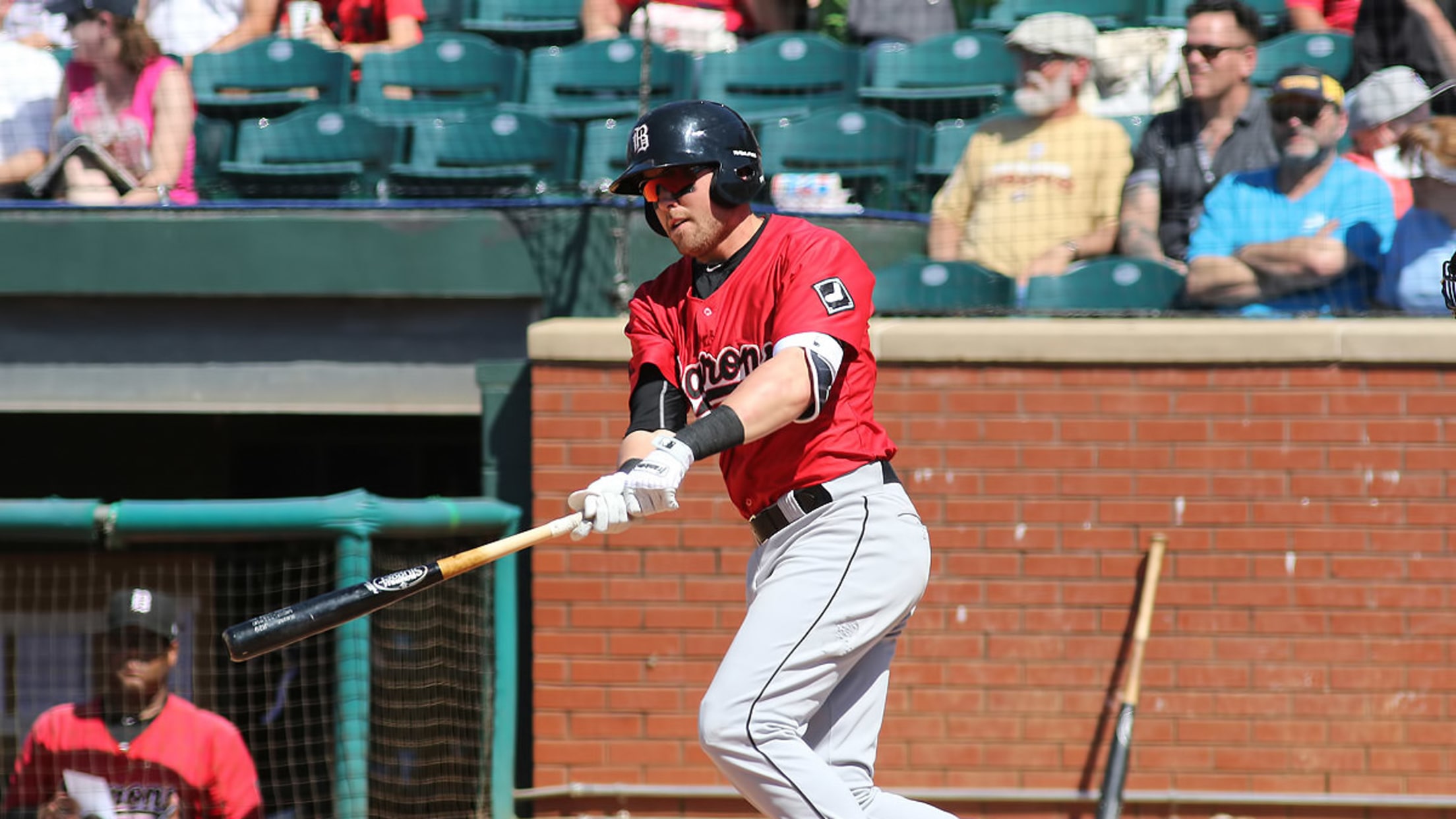 Trey Michalczewski's two-run double in the 10th inning was the game-winner. (Michael Wade)
Three 10th inning runs were more than enough to lead the Birmingham Barons (28-32) to a 6-3 win over the Tennessee Smokies (31-30) in the opener of their five-game series on Friday night. The win gives the Barons a perfect 2-0 record in extra innings this season and improves their
Three 10th inning runs were more than enough to lead the Birmingham Barons (28-32) to a 6-3 win over the Tennessee Smokies (31-30) in the opener of their five-game series on Friday night. The win gives the Barons a perfect 2-0 record in extra innings this season and improves their record to 10-3 in the first game of a series.

Turning Point:

In just their second extra-inning game of the season, the Barons were quick to take the lead back. Bryant Flete began the inning on second and advanced to third after walk from Zack Collins and Eloy Jiménez loaded the bases. On the sixth pitch of his at-bat, Trey Michalczewski crushed Tommy Nance's (L, 1-1) pitch off the right field wall to score a pair. Jimenez later scored on a wild pitch to give the Barons a 6-3 they wouldn't give up.

Moments That Mattered:

Birmingham's first chance with the bases loaded and nobody out didn't end as well as their second. With the game tied 3-3 in the seventh, Birmingham put three on against Tennessee reliever Jordan Minch. After a mound visit, the reliever rebounded as Danny Mendick flew out, Flete grounded into a fielder's choice, and Collins struck out to end the inning and strand the runners.

Facts And Figures:

On the mound, Matt Tomshaw tossed his second straight quality start, giving up three runs, all in the fifth inning, on seven total hits with one walk and a season-high nine strikeouts. Ryan Burr followed by tossing 2.0 scoreless innings without a base runner. Colton Turner (W, 3-1) sent the game to extras with a clean ninth. He returned in the 10th and induced a fly out with Jason Vosler to end the game with two runners on base. The trio combined to strike out a season-high 15 hitters on the night.

By The Numbers:

Offensively, the Barons got off to a hot start on Keon Barnum's two-run double in the second. Collins added a solo home run, his ninth of the season, in the third as Birmingham built an early 3-0 lead. The catcher finished 2-for-4 with two runs scored and a walk.

Up Next:

The two sides continue the series on Saturday night at 6 p.m. Dane Dunning (3-2, 3.50) will get the start for the Barons against the Smokies' Michael Rucker (5-3, 4.36). Curt Bloom will have the call on 960 WERC News Radio and the iHeart Radio app.