Barons Sweep Twin Bill Over Lookouts
Ian Clarkin and Jordan Guerrero each toss scoreless starts to clinch series win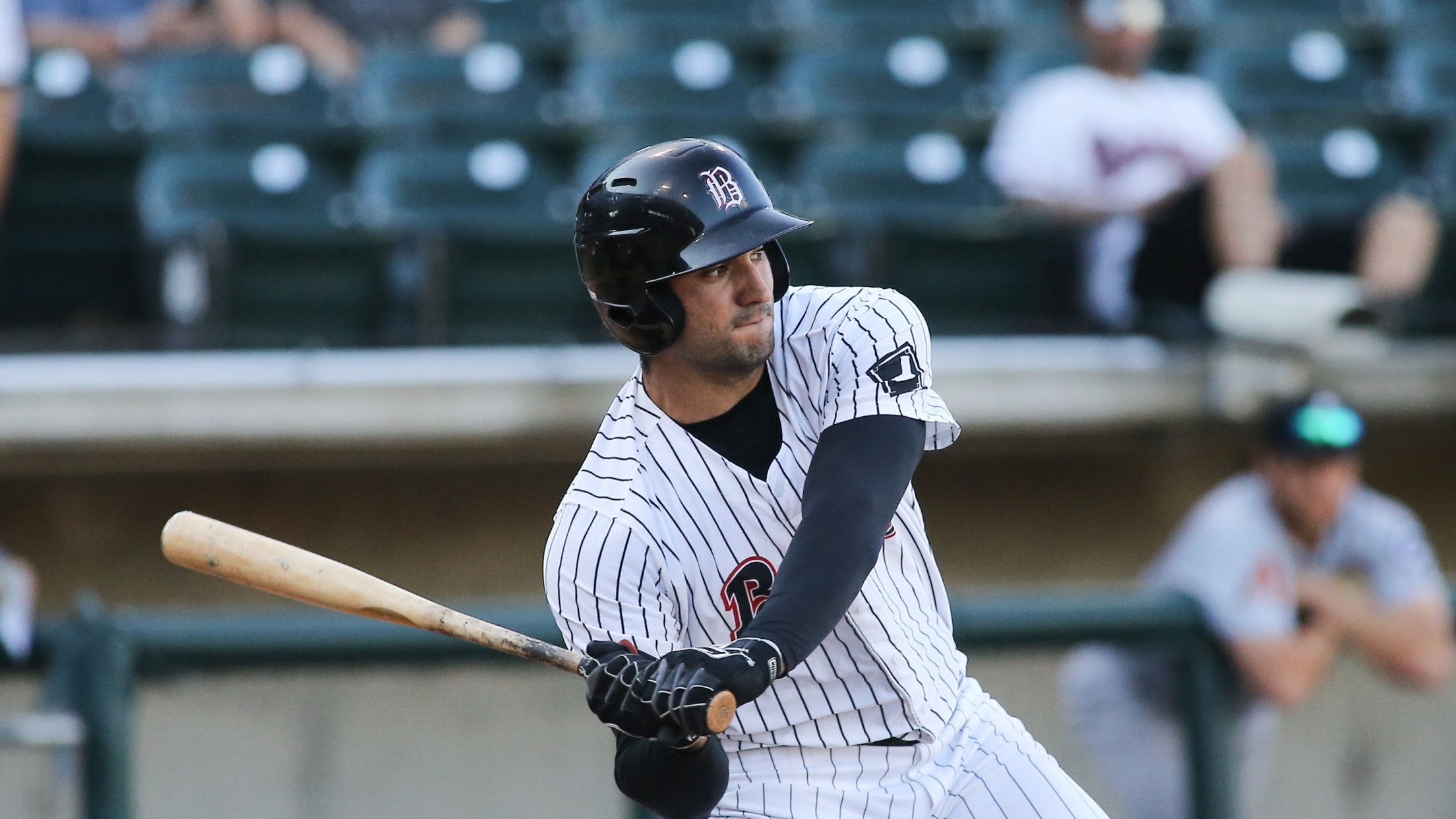 Nick Basto recorded a hit, a run scored, and an RBI in Sunday's doubleheader sweep. (Jimmy Mitchell)
With dominant starting pitching and just enough offense, the Birmingham Barons (3-1) earned a doubleheader sweep over the Chattanooga Lookouts (1-3) on Sunday afternoon at AT&T Field. Two Birmingham pitchers combined on a four-hit shutout in a 4-0 game one win before a 4-2 win in game two.   Facts
With dominant starting pitching and just enough offense, the Birmingham Barons (3-1) earned a doubleheader sweep over the Chattanooga Lookouts (1-3) on Sunday afternoon at AT&T Field. Two Birmingham pitchers combined on a four-hit shutout in a 4-0 game one win before a 4-2 win in game two.

Facts And Figures: In the opener, the Barons did not record an RBI hit. To start the game, they got two runs off a Zack Collins sacrifice fly and a Nick Basto ground out. Five innings later, they plated two more runs without a hit as Keon Barnum got hit by a pitch with the bases loaded and Courtney Hawkins ' groundout scored a run.
Moments That Mattered: After playing small ball in game one, the Barons got the long ball working in game two as Seby Zavala and Jameson Fisher each hit his first Double-A home run to give the Barons a 4-0 lead after five innings.
By The Numbers: Both Birmingham starters posted nearly identical pitching lines. In the opener, Ian Clarkin (W, 1-0) went 5.1 scoreless innings with just four hits, two walks, and two strikeouts. Jordan Guerrero (W, 1-0) followed in the second game with 5.0 clean frames of his own with two hits against, no walks, and two strikeouts.
Turning Point: Coming out of the bullpen in relief of Guerrero in game two, Brian Clark initially gave up a triple and two singles as the Lookouts got on the board, but the southpaw rebounded to retire the next three hitters he faced, stranding the tying run at the plate. Connor Walsh (S, 1) worked around two base runners in the seventh to finish the win.
Up Next: Birmingham and Chattanooga conclude their five-game series with a 6:15 p.m. CST game on Monday night. Left-hander Matt Tomshaw will make his Barons debut on the mound against the Lookouts' Kohl Stewart. Curt Bloom will have the call on 960 WERC News Radio and the iHeart Radio app.