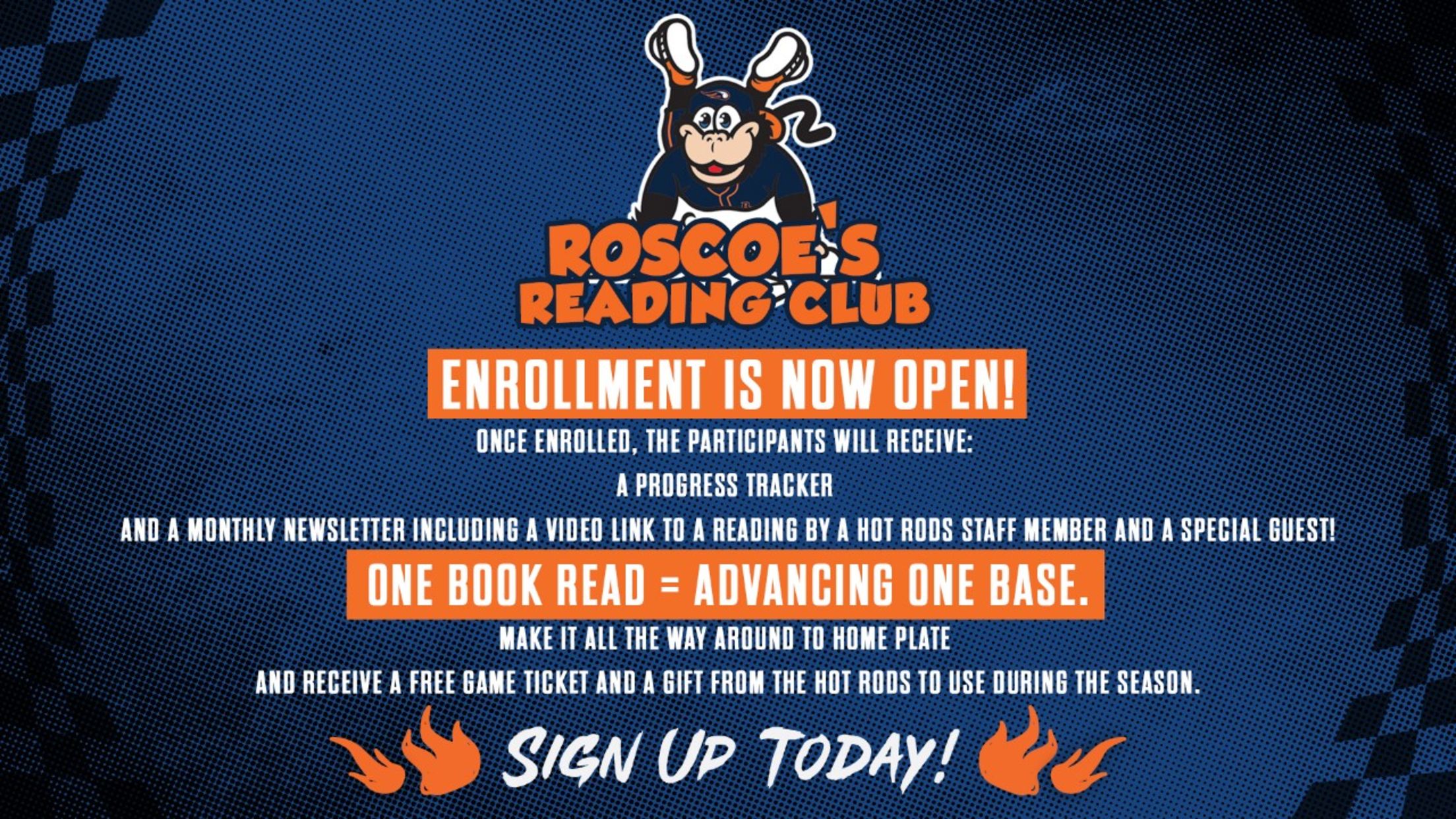 Roscoe's Reading Club
Roscoe's Reading Club is now open!
Unlike Roscoe's Rewards Reading Program, Roscoe's Reading Club is open year round! Fill out and submit this form to automatically enroll in the club!
Once enrolled students will receive a monthly reading club newsletter and a video link of a Hot Rods staff member and a special guest reading various books!
How Do I Participate?
Students will receive a bookmark tracker once they have enrolled. On this tracker, the students will find a baseball field and their goal is to make it all the way around the bases to Home Plate!
One book read = One base advanced.
Once the student has made it all the way home, send the tracker back to the Hot Rods to receive a ticket to a 2022 Hot Rods game and a gift to use at the game!
Students can complete to program as many times as they chose!
Once enrolled, participants will receive monthly book newsletter and a video link to a book being read by a Hot Rods staff member and special guest!
Teachers and Education Specialist may enroll full classes! For information on how to do this, please email [email protected]!