Highly Anticipated UFC Heavyweight Championship Fight to be Shown at Bowling Green Ballpark on August 15th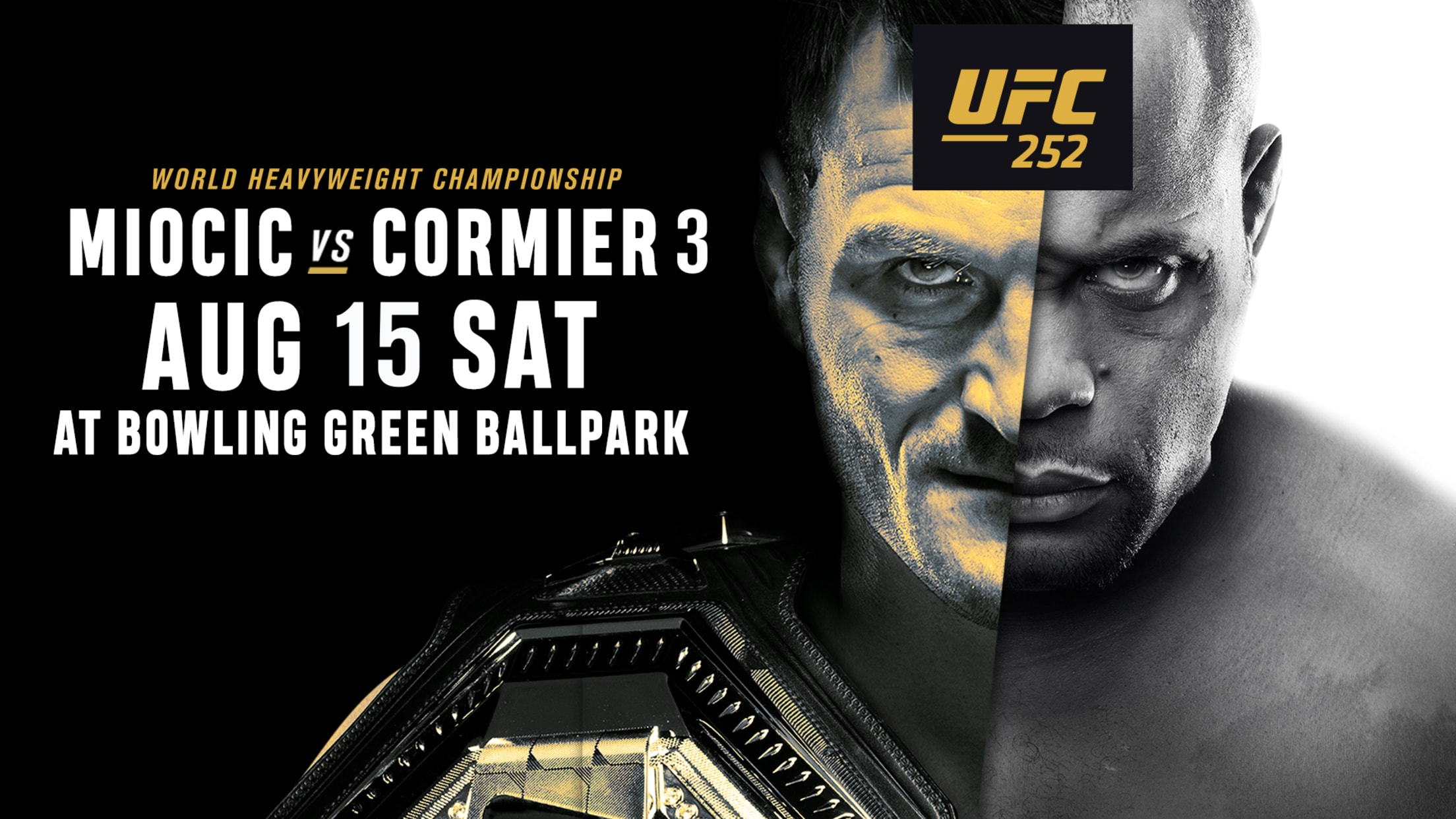 (Bowling Green, KY) -- Combat sports fans looking to watch the long-awaited trilogy fight between Stipe Miocic and Daniel Cormier on Saturday, Aug. 15, can watch the event live on HD Video Board at Bowling Green Ballpark. "This is one of the most exciting sporting events of the year, and
(Bowling Green, KY) -- Combat sports fans looking to watch the long-awaited trilogy fight between Stipe Miocic and Daniel Cormier on Saturday, Aug. 15, can watch the event live on HD Video Board at Bowling Green Ballpark.
"This is one of the most exciting sporting events of the year, and we're thrilled to give fans a chance to experience it in a unique setting. This is sure to be a memorable experience," said Eric C. Leach, General Manager & COO of the Bowling Green Hot Rods.
To guarantee a seat at Bowling Green Ballpark, fans can visit bghotrods.com, or call 270-901-2121. General Admission tickets will be $15 with seating available in the stadium seats or on the outfield grass. Special reserved table seating on the infield are available for $80 per table and includes four tickets. Table seating will feature waiter service for food and drinks.
Gates will open at 6:30pm for the event. The pay-per-view event, which costs $65 at home, begins at 9 p.m. CST. The evening will feature traditional ballpark food and drinks along with several food specials. Specialty wings and nachos will highlight the menu, along with $2.50 Bud Light and Miller Lite beer specials. In addition, a full bar will be available for drinks.
The fight experience at Bowling Green Ballpark is made possible by Joe Hand Promotions, the nation's premier distributor of premium sports and live entertainment to thousands of venues around the United States.
In 2018, light heavyweight champion Cormier shocked the world when he stopped Miocic to become a two-division titlist. But Miocic evened the score with "DC" in emphatic fashion a year later, setting the stage for what promises to be an epic showdown between two of the best heavyweights of all-time.
UFC® is the world's premier mixed martial arts organization (MMA), with more than 318 million fans and 102 million social media followers. The organization produces more than 40 live events annually in some of the most prestigious arenas around the world, while broadcasting to nearly one billion TV households across more than 175 countries.
# # #
About Joe Hand Promotions
Joe Hand Promotions, the leading provider of live content to sports bars, restaurants, and dining establishments, has been bringing fan communities together to watch sporting events since 1971. The company has presented more than 25,000 events to establishments while boosting their food and beverage sales, expanding their customer base, and increasing their late-night revenues. Joe Hand Promotions is a strategic partner with most national sports bar chains, and more than 10,000 independent sports-themed bars and restaurants have activated live sports events through the company.