Hot Rods Invited to A-Advanced in Minor League Restructure
Bowling Green to remain a Tampa Bay Rays Affiliate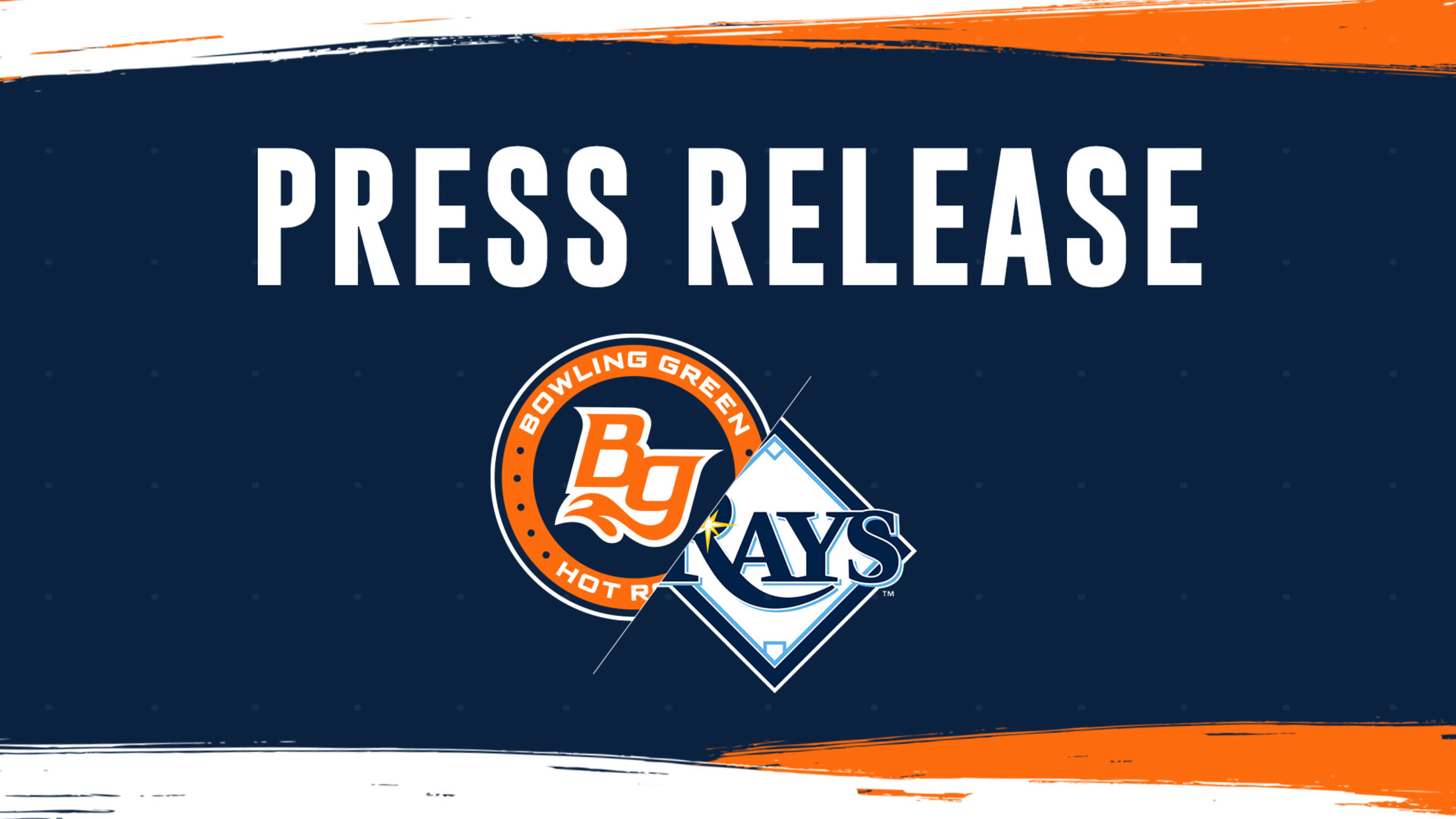 BOWLING GREEN BALLPARK (Bowling Green, KY) – The Bowling Green Hot Rods are excited to announce that, as part of Major League Baseball's Minor League restructuring, Bowling Green has been invited to continue its Tampa Bay affiliation and move to the A-Advanced level. For the past 12 years, Bowling Green
BOWLING GREEN BALLPARK (Bowling Green, KY) – The Bowling Green Hot Rods are excited to announce that, as part of Major League Baseball's Minor League restructuring, Bowling Green has been invited to continue its Tampa Bay affiliation and move to the A-Advanced level. For the past 12 years, Bowling Green has proudly supported Tampa Bay Rays player development and looks forward to the opportunity to continue in this capacity for years to come.
"We are very pleased to have the opportunity to be extending our affiliation with the Rays," said Jack Blackstock, the Hot Rods principal owner. "The Rays consistently have one of the top farm systems in professional baseball, which translates to fabulous teams and exciting professional baseball in Bowling Green."
As an affiliate of the Rays, the Bowling Green has watched over 54 Hot Rods rise to the majors featuring nine MLB All-Stars, two gold gloves, one platinum glove, and one Cy Young Award winner. This past post-season 10 Hot Rods alums played in the 2020 World Series for both the Rays and Dodgers. The Rays farm system was rated #1 in baseball by several national publications and the list of successes will continue to grow.
"The Hot Rods being invited to be a part of the 120 MiLB teams selected by Major League Baseball is a testament to the city of Bowling Green, the great facility we are so lucky to have, our community partners, and our entire staff," said Eric C. Leach, Hot Rods Chief Operating Officer and General Manager. "Moving up a level to Advanced A will allow our fans to see even better baseball than we've had in the past. We are excited for the future of Bowling Green baseball."
While a schedule and which league the Hot Rods will be in for the 2021 season is not available yet, fans can put down a $100 deposit on full and partial season tickets for next year HERE. Visit www.bghotrods.com for more information as it becomes available.
###
Hot Rods Baseball