Romero Added to MWL All-Star Roster
Romero 2-0 with a 1.17 ERA since joining the Hot Rods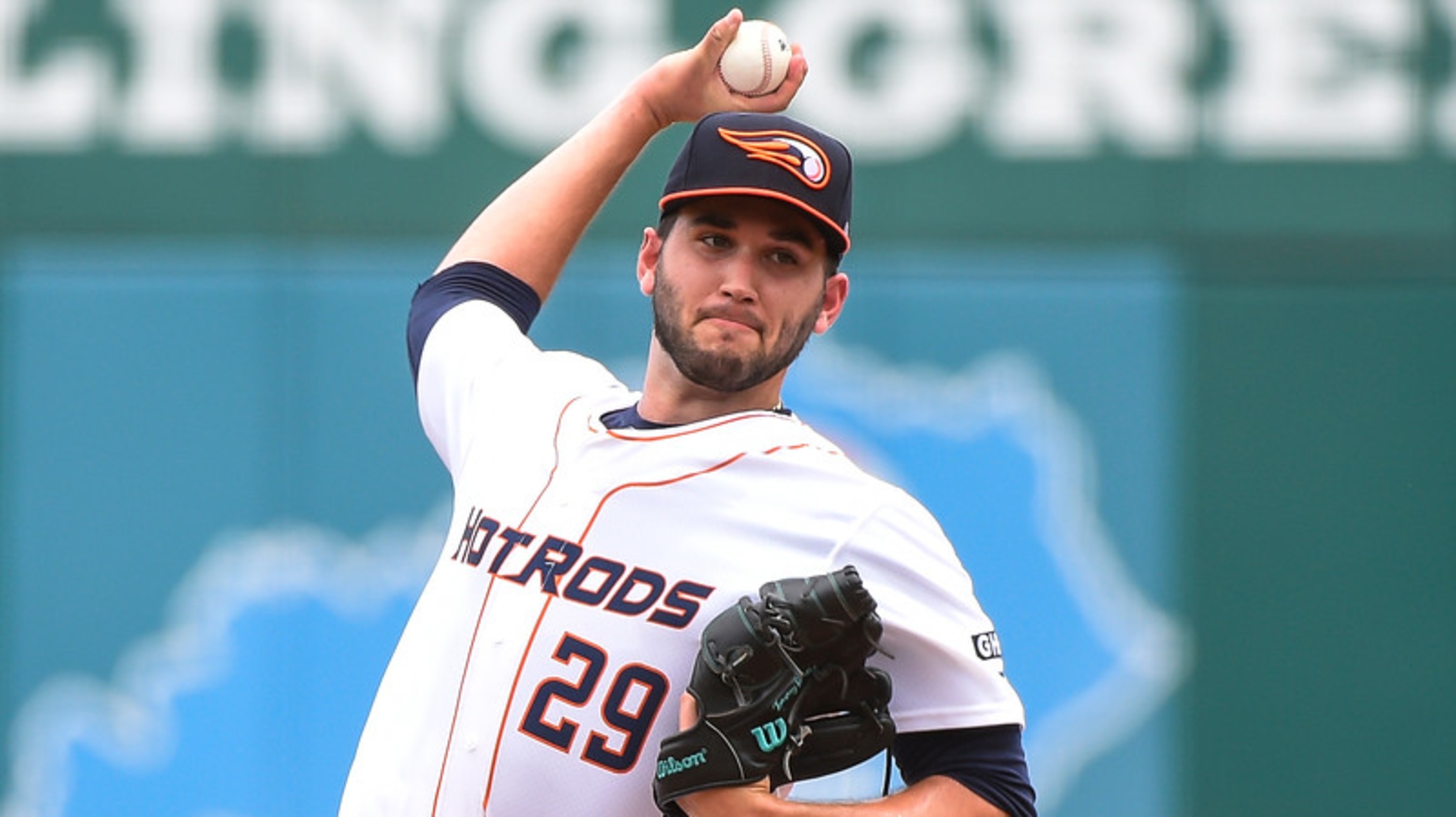 (Steve Roberts/Bowling Green Hot Rods)
SOUTH BEND, IN - The Bowling Green Hot Rods and the Midwest League announced an addition to the Eastern Division's roster, as RHP Tommy Romero will join six of his teammates in Lansing at Tuesday's All-Star Game.Romero was traded from the Seattle Mariners organization to the Tampa Bay Rays on
SOUTH BEND, IN - The Bowling Green Hot Rods and the Midwest League announced an addition to the Eastern Division's roster, as RHP Tommy Romero will join six of his teammates in Lansing at Tuesday's All-Star Game.
Romero was traded from the Seattle Mariners organization to the Tampa Bay Rays on May 25th. In Clinton this season, he was 3-3 with a 2.45 ERA. He racked up 54 strikeouts, and allowed only 15 walks, in nine starts, spanning 44 innings.
Since being traded and arriving in Bowling Green, he is 2-0 with a 1.17 ERA. In 15 and one-third innings, he's allowed just six hits and two earned runs, walking eight and striking out 15.
Romero joins fellow RHP Riley O'Brien , as well as INFs Vidal Brujan , Zach Rutherford , and Taylor Walls , DH Ronaldo Hernandez , and OF Moises Gomez as the Hot Rods who will play in the game Tuesday night. First pitch from Cooley Law School Stadium is set for 7:05pm Eastern.