#Mudcats30 Video Series
30 years of history, 30 years of highlights, 30 years of stories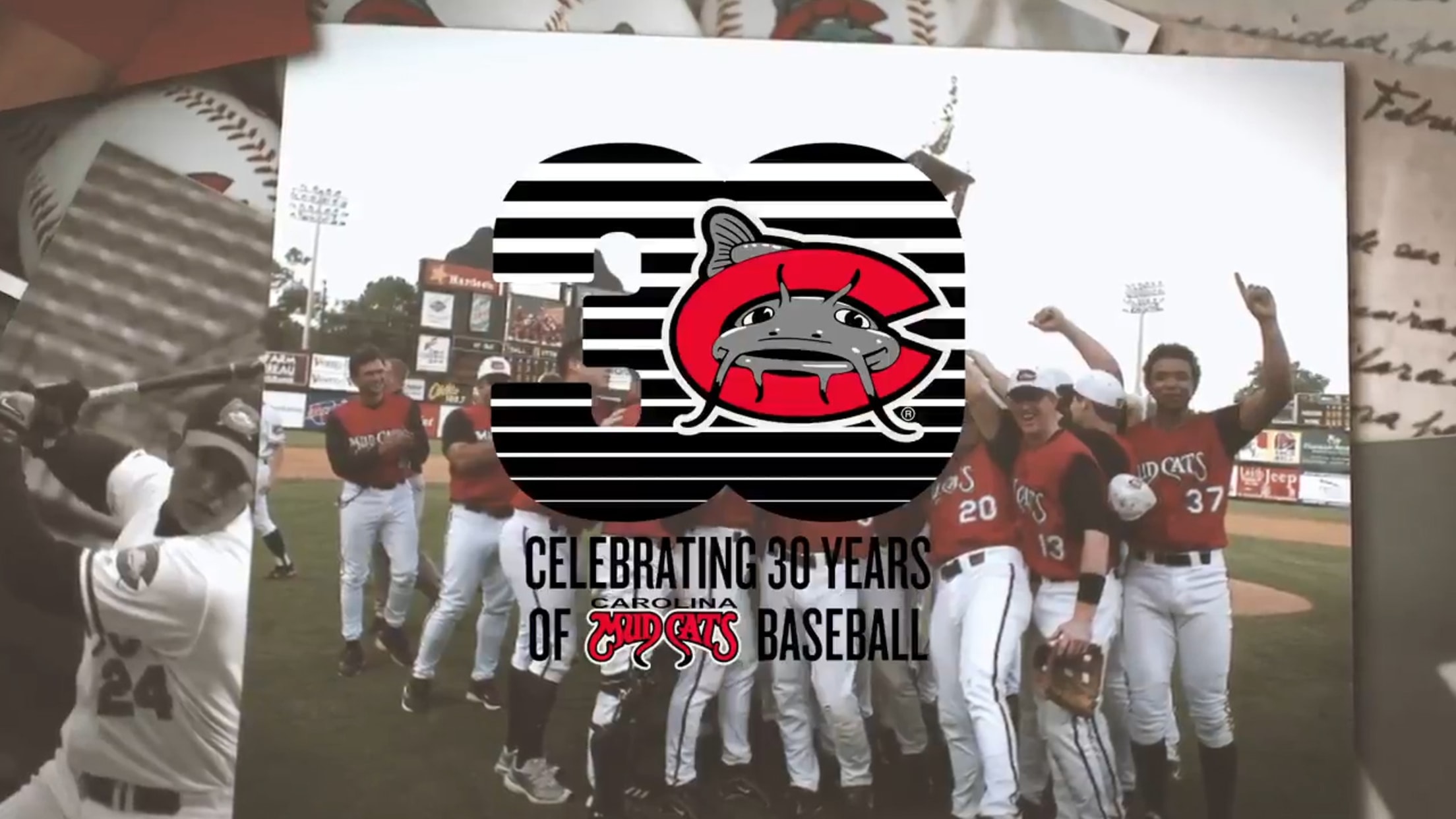 To help celebrate the 2020, 30th anniversary season, the Mudcats have introduced a new digital video series aimed at telling the story of the club's history as told by those who lived it.
Top Pitching Performances in Team History
Ranking the best individual seasons in Mudcats' franchise history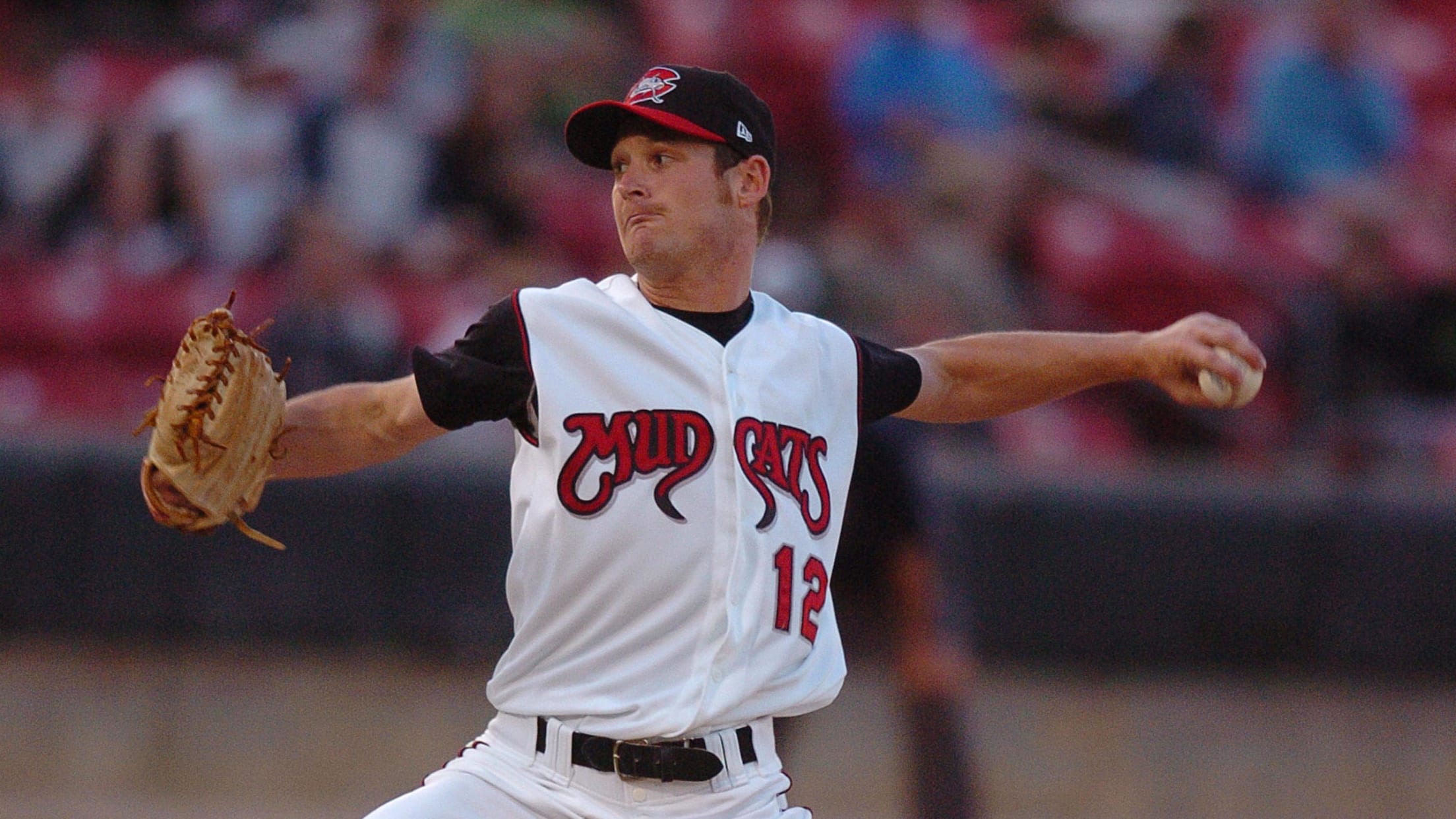 After examining the top 15 offensive seasons in franchise history, we'll now take a look at the best single season pitching performances in team history. All of this of course comes as we continue our celebration of the club's 30th anniversary season. The following list is of course subjective, but
Top 15 Offensive Seasons in Team History
Ranking the best individual seasons in Mudcats' franchise history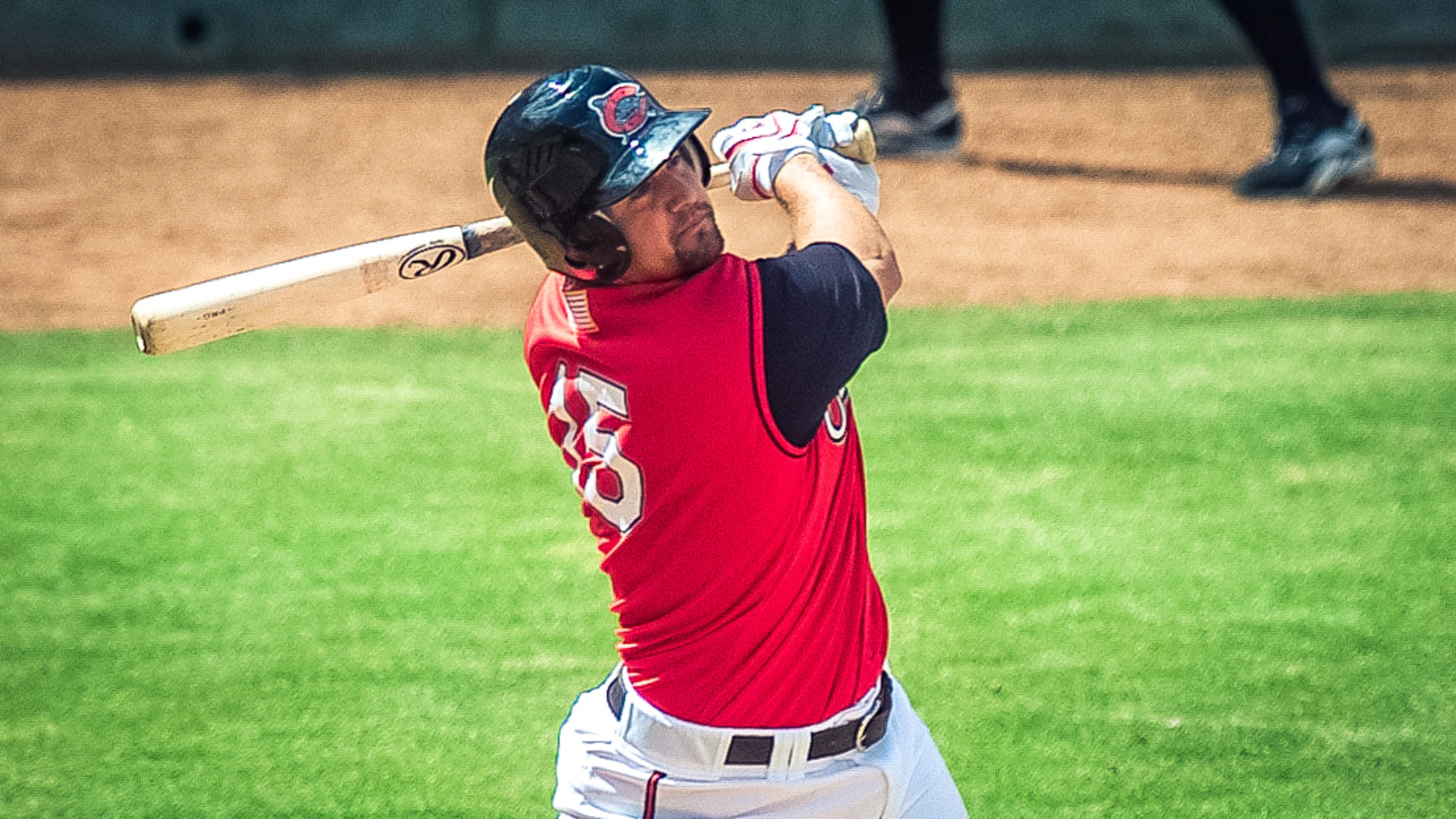 Our 30th anniversary celebration continues with a look at the 15 best offensive seasons in Mudcats' franchise history. The list is of course subjective, but should make for a fun deep dive into some of Carolina's all-time greatest performances. In order to build the list, Mudcats' broadcaster Greg Young used
Learn From the Pros Tutorials
Learn From The Pros and practice at home to stay active!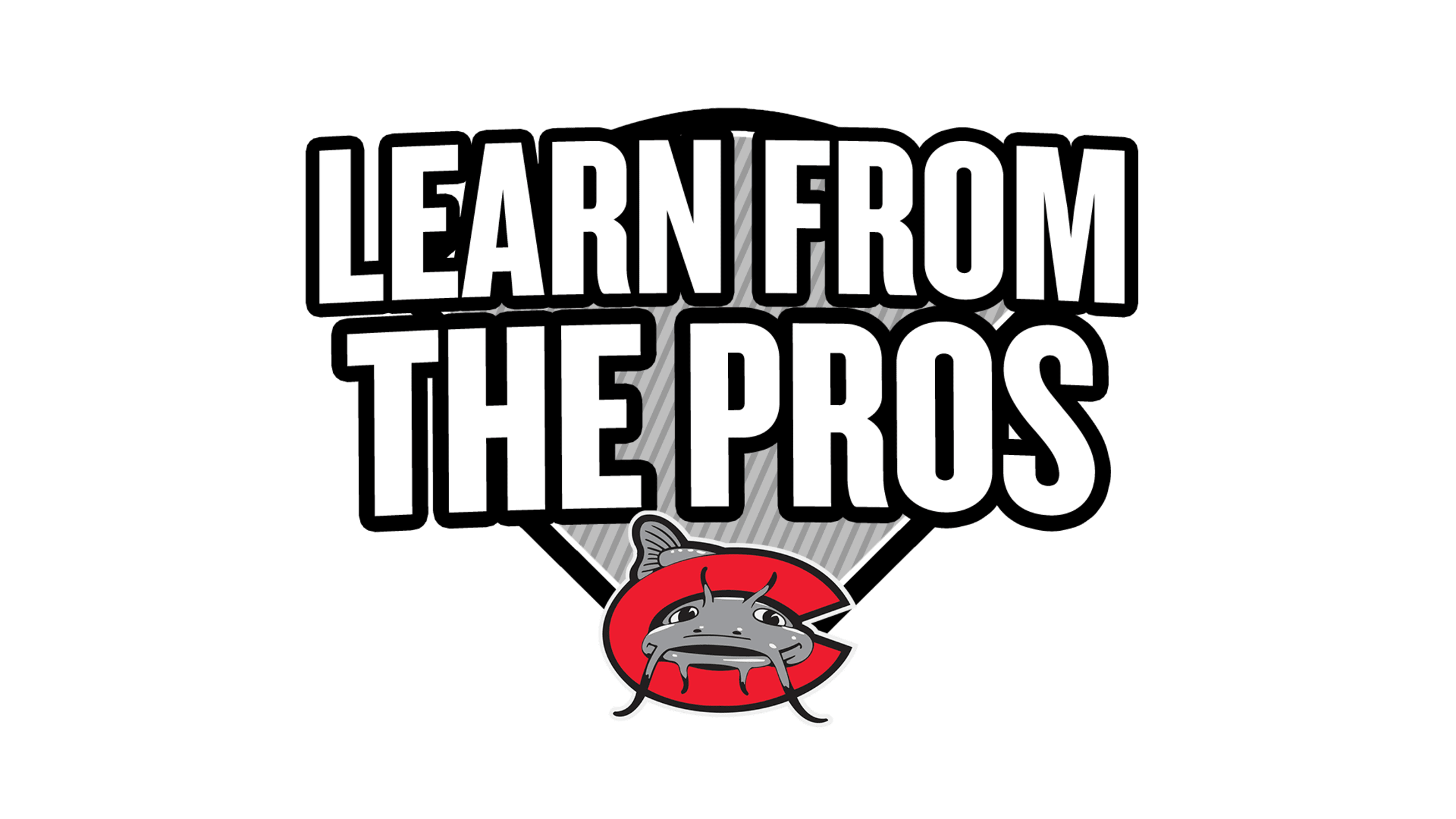 In an effort to help fans stay active while at home, the Mudcats have begun a new "Learn From the Pros" video series of baseball tutorials featuring current and former Mudcats players. The first tutorial video (below) includes an infield drill demonstrated by Milwaukee Brewers top prospect, and 2019 Mudcats'
Carolina's Record Holders
The Mudcats who own records in both the Southern and Carolina leagues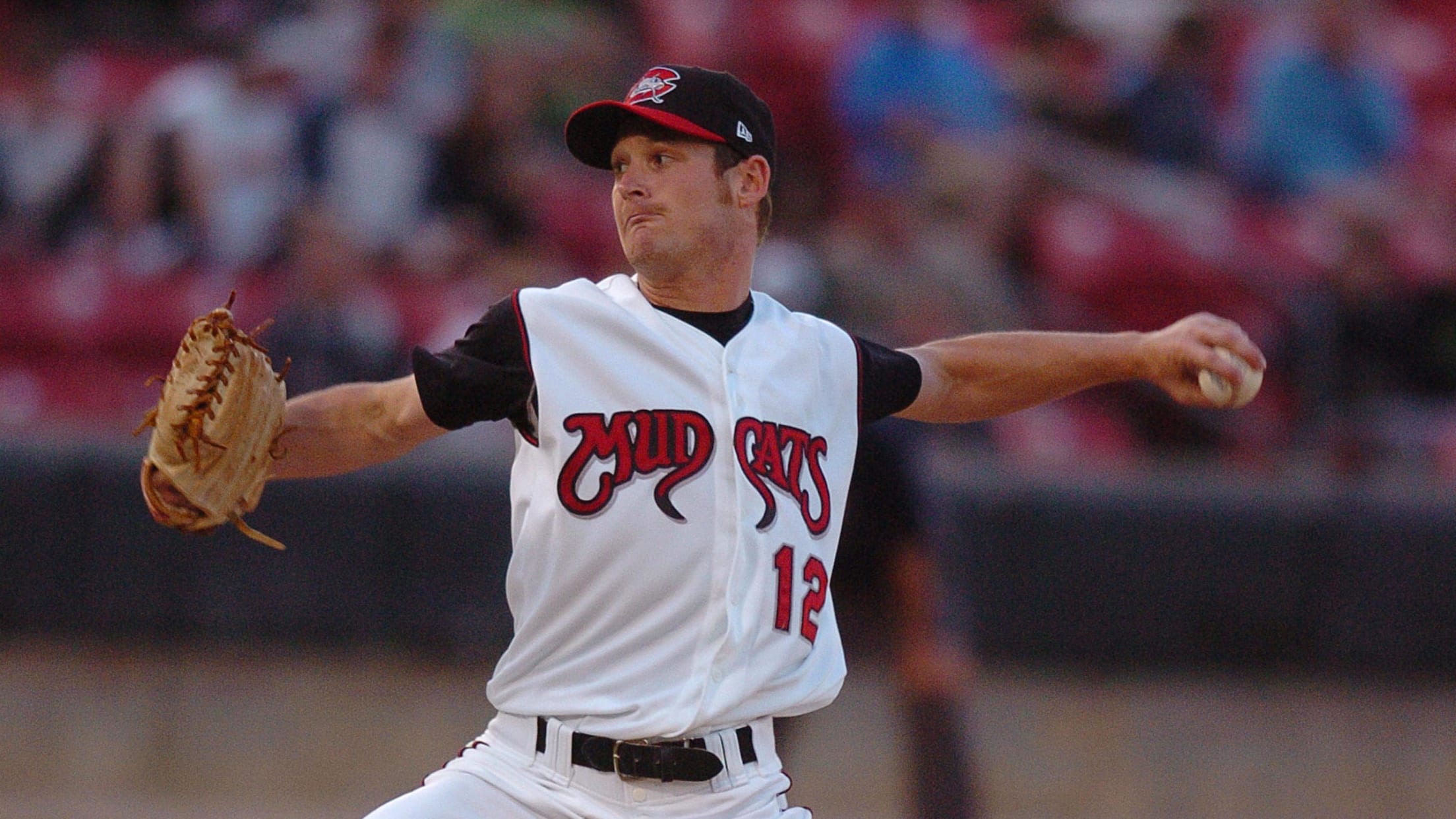 Even in the earliest days of the club's history, the Mudcats have had a knack for setting records. Some of those marks, including league bests, or record setting attendance or merchandise sales are certainly records to celebrate. Others, meanwhile, have been a bit more on the forgettable side of things.
Former Mudcats with the Best ROY Seasons
The Mudcats who made MLB.com's short list for top Rookie of the Year during the 2000s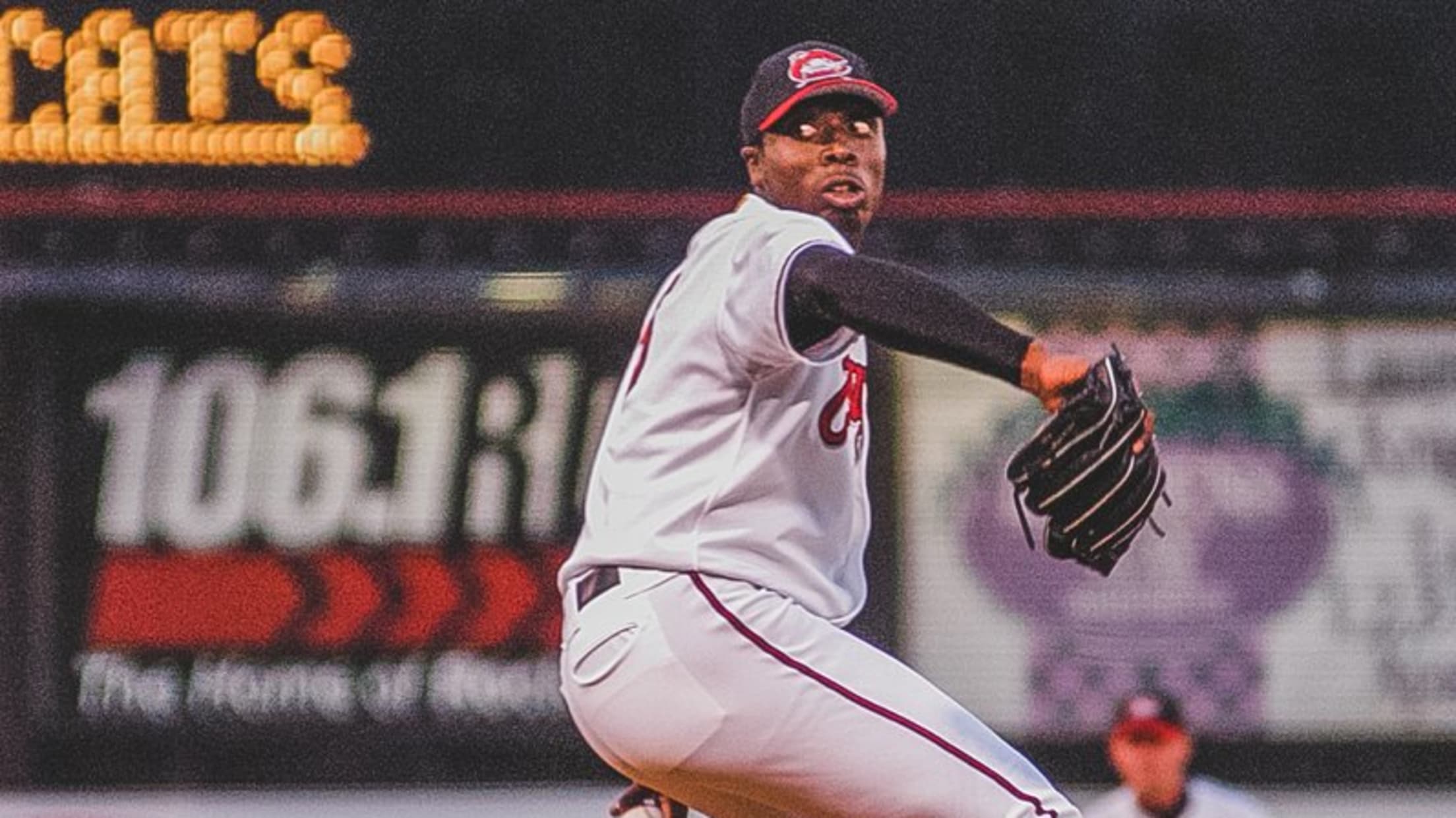 Three former Mudcats are featured in MLB.com's recent post ranking every Rookie of the Year from the 2000s. The 40-player list, put together by writers Will Leitch & Mike Petriello, ranked each Rookie of the Year from 2000 through 2019. Dontrelle Willis (2003 Mudcats) was the first former Carolina player
The Five County Shortstops
Carolina's rich baseball history has included a non-stop run of stellar shortstops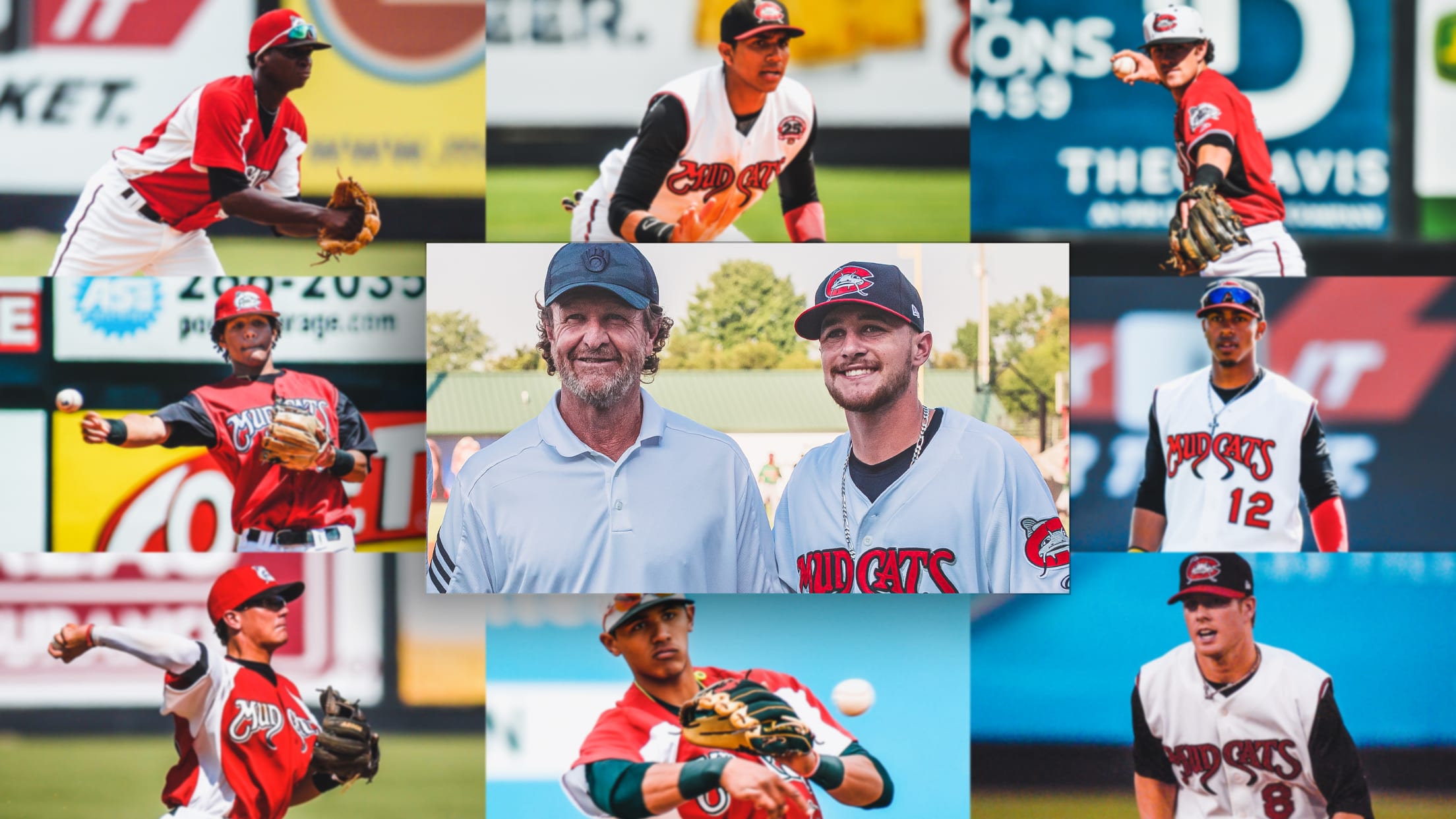 The Mudcats have seen hundreds and hundreds of players climb the ranks and reach Major League Baseball over the club's now 30-year history. One theme in particular that has stood out throughout all of the last 29 seasons has been the consistent success of the club's shortstops. It turns out
The Mudcats in the Movies and More
More Mudcat cameos on the big screen, in music videos and across the pop culture world.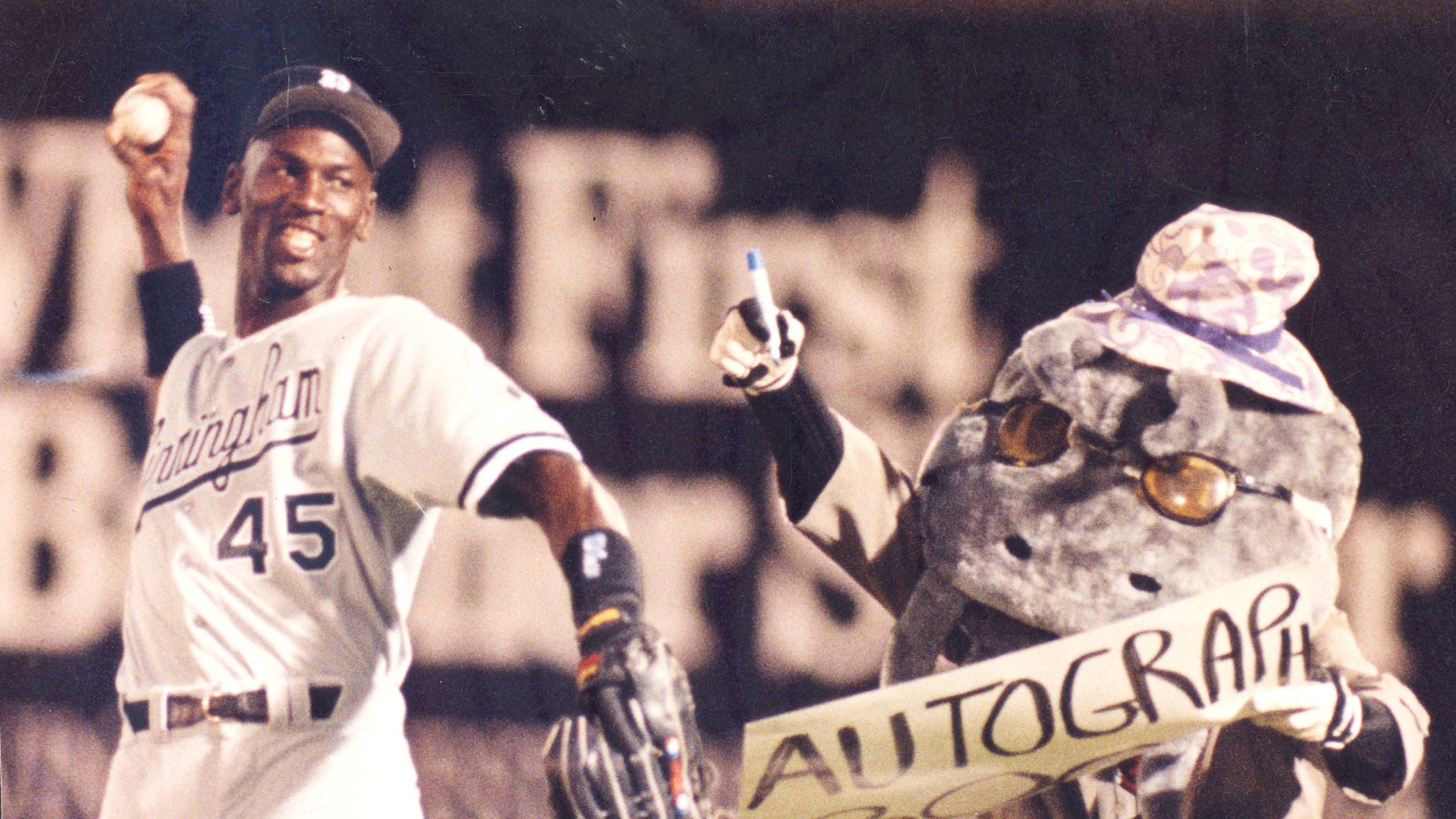 We recently took a dive into the pop culture realm to find the various small screen moments when the Mudcats were depicted on television. While on our journey we came across the times when a Mudcats' hat was donned by actor Luke Kleintank while playing the character "Finn" on Bones.
Mudcats Join MiLB's CommUNITY First Campaign
National initiative will raise funds for Feeding America in response to global pandemic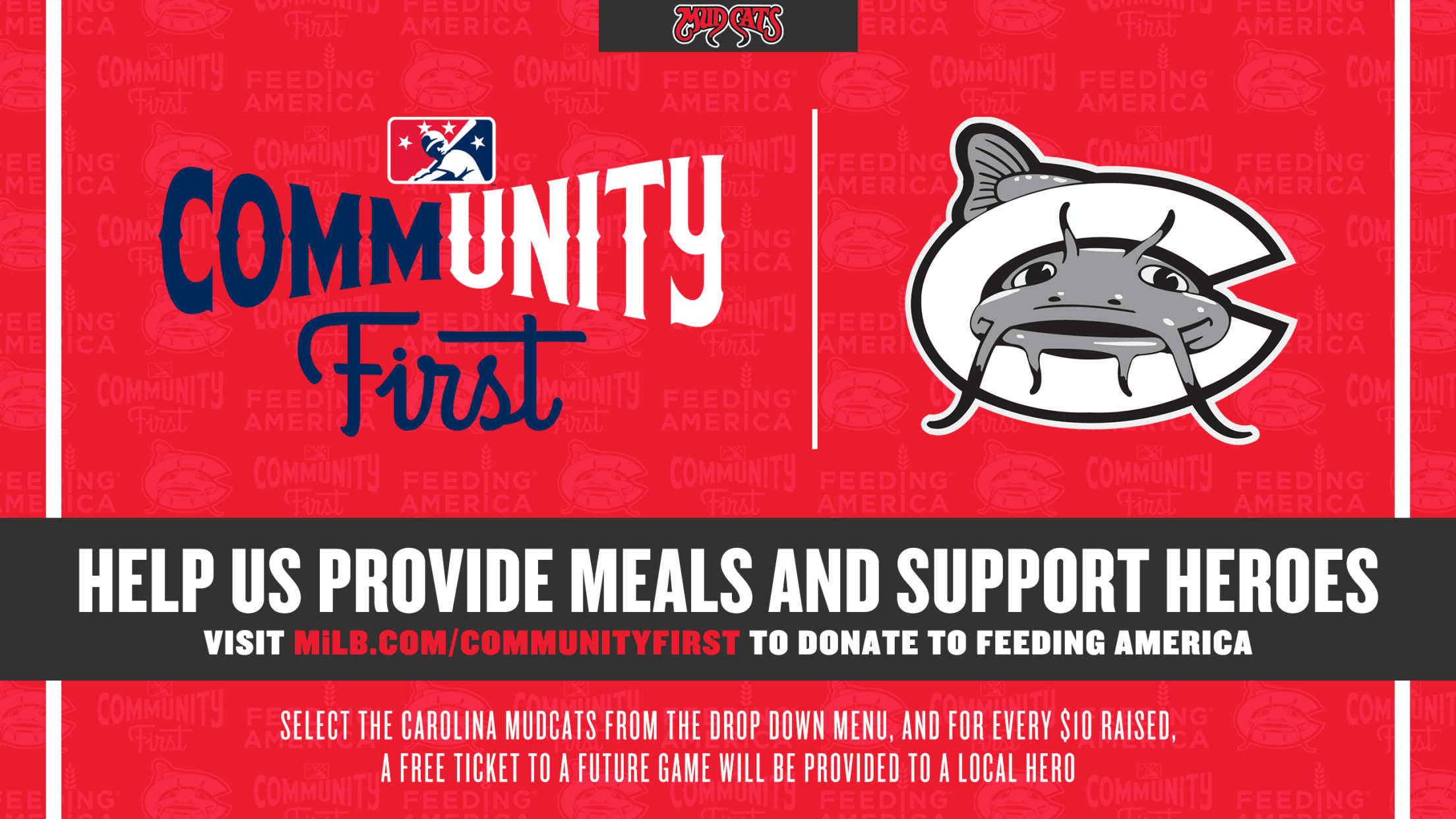 ZEBULON, N.C., April 28, 2020 - The Carolina Mudcats today announced they are joining MiLB CommUNITY First, a new national initiative developed by Minor League Baseball™ (MiLB™) in conjunction with Feeding America®, to raise funds for local food banks and to honor individuals risking their lives on the front lines
When the Mudcats Guest Starred on TV
A look at the Mudcats on the "small screen"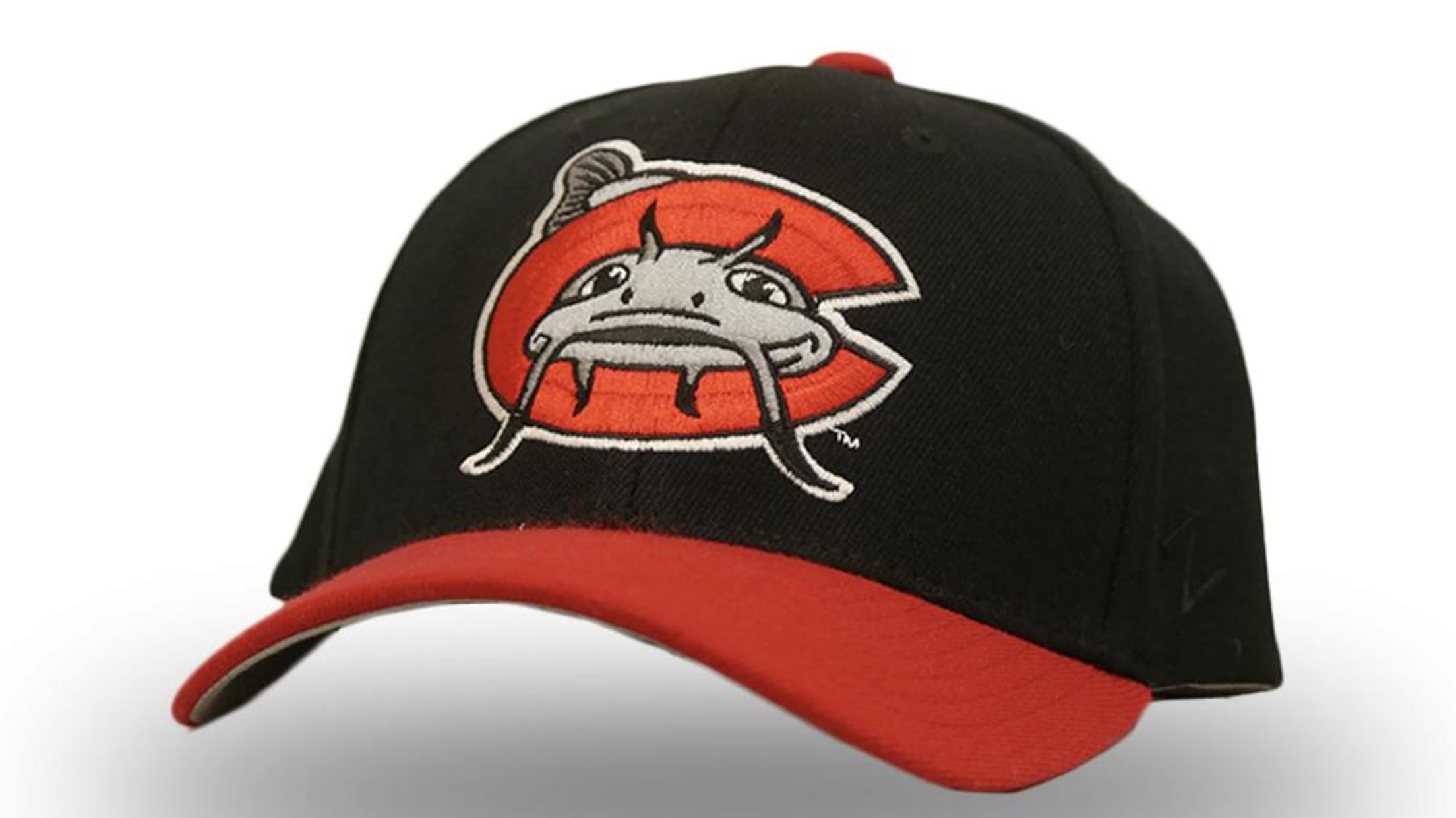 The staff at MiLB.com has recently begun sharing a selection of motion pictures, television shows, documentaries and books that feature appearances by (or tributes to) various Minor League Baseball teams over the years. The most recent entry "Ten times the Minors guested on television" - authored by writer Joe Bloss
Decades of Mudcats and Brewers History
The 30-plus years of links that tie the Brewers and Mudcats together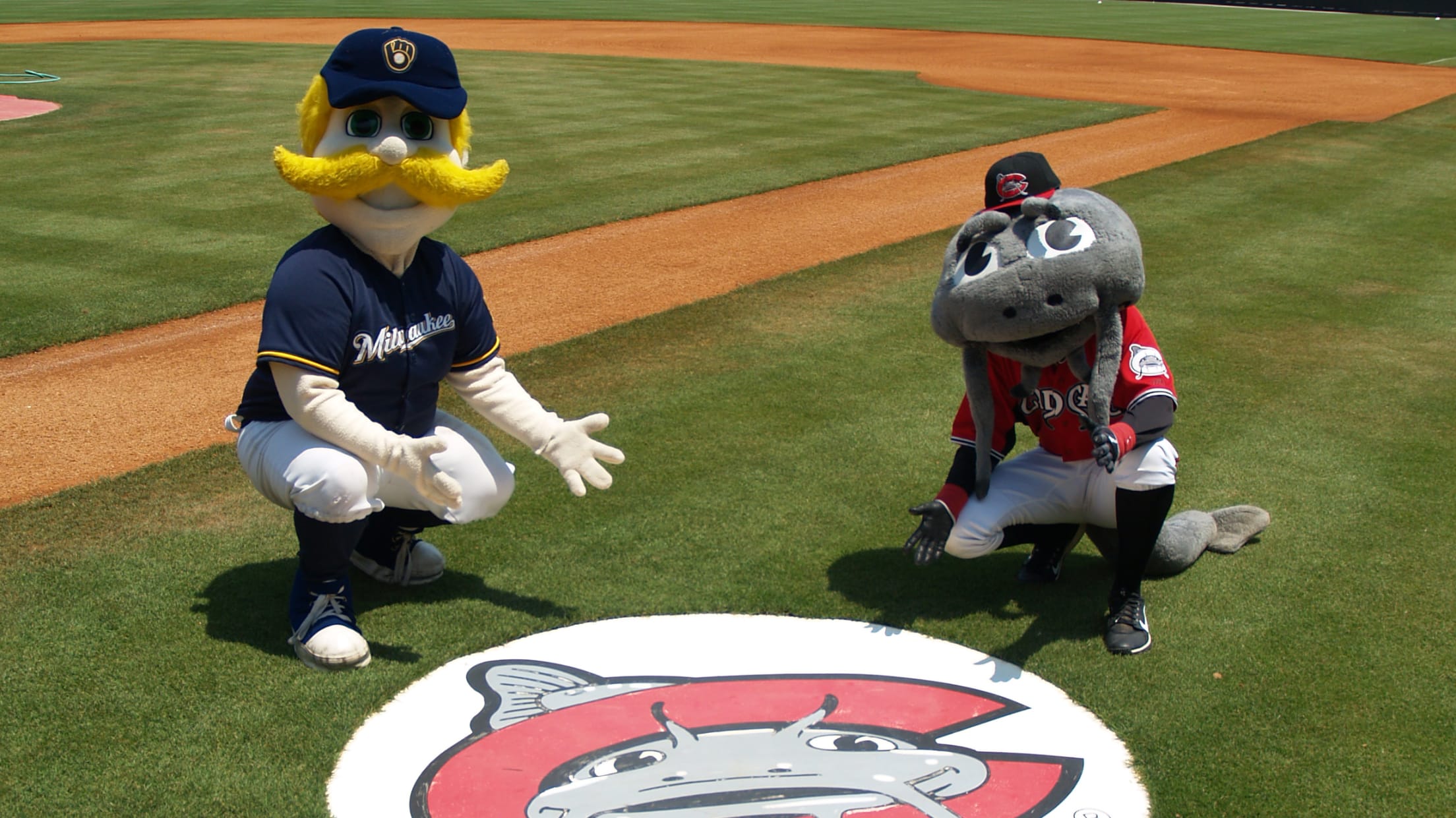 The Brewers and Mudcats officially became tied together in 2017 when Milwaukee became Carolina's new MLB parent club. That relationship, of course, expanded a great deal in October of that same year when the Brewers purchased a full stake ownership of the Mudcats. Since then, we've seen former Mudcats like
Introducing New "Pescados de Carolina" Design
New "Pescados de Carolina" merchandise is now available at shopmudcats.com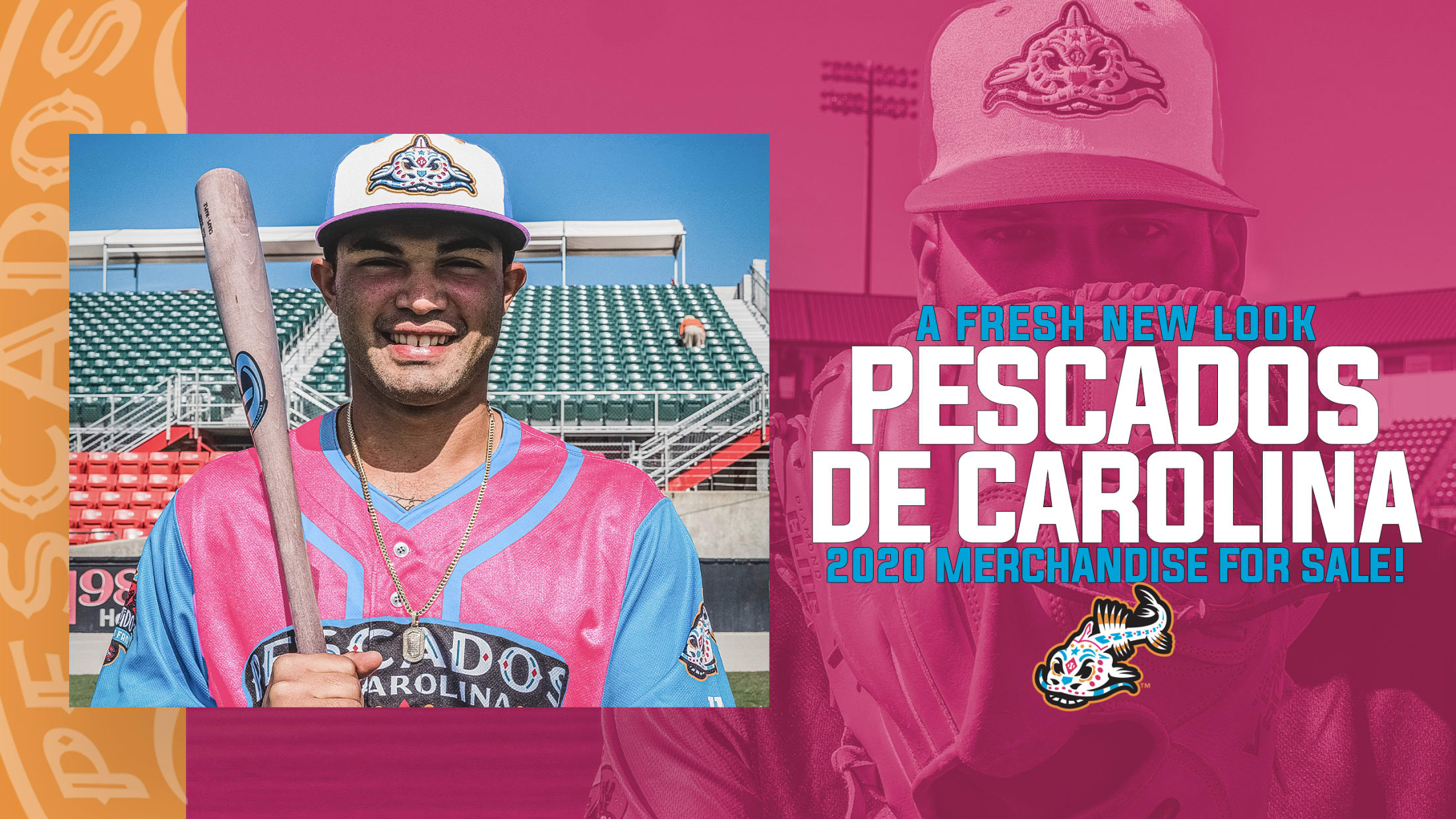 ZEBULON, N.C. - The Mudcats today introduced a new color scheme and jersey redesign for the club's popular "Pescados de Carolina" alternate team identity. Coinciding with the announcement, new "Pescados de Carolina" themed merchandise, including official hats and hooded sweatshirts, are all available now at shopmudcats.com. The new look features
Opening Night Memories - #MiLBAtHomeOpener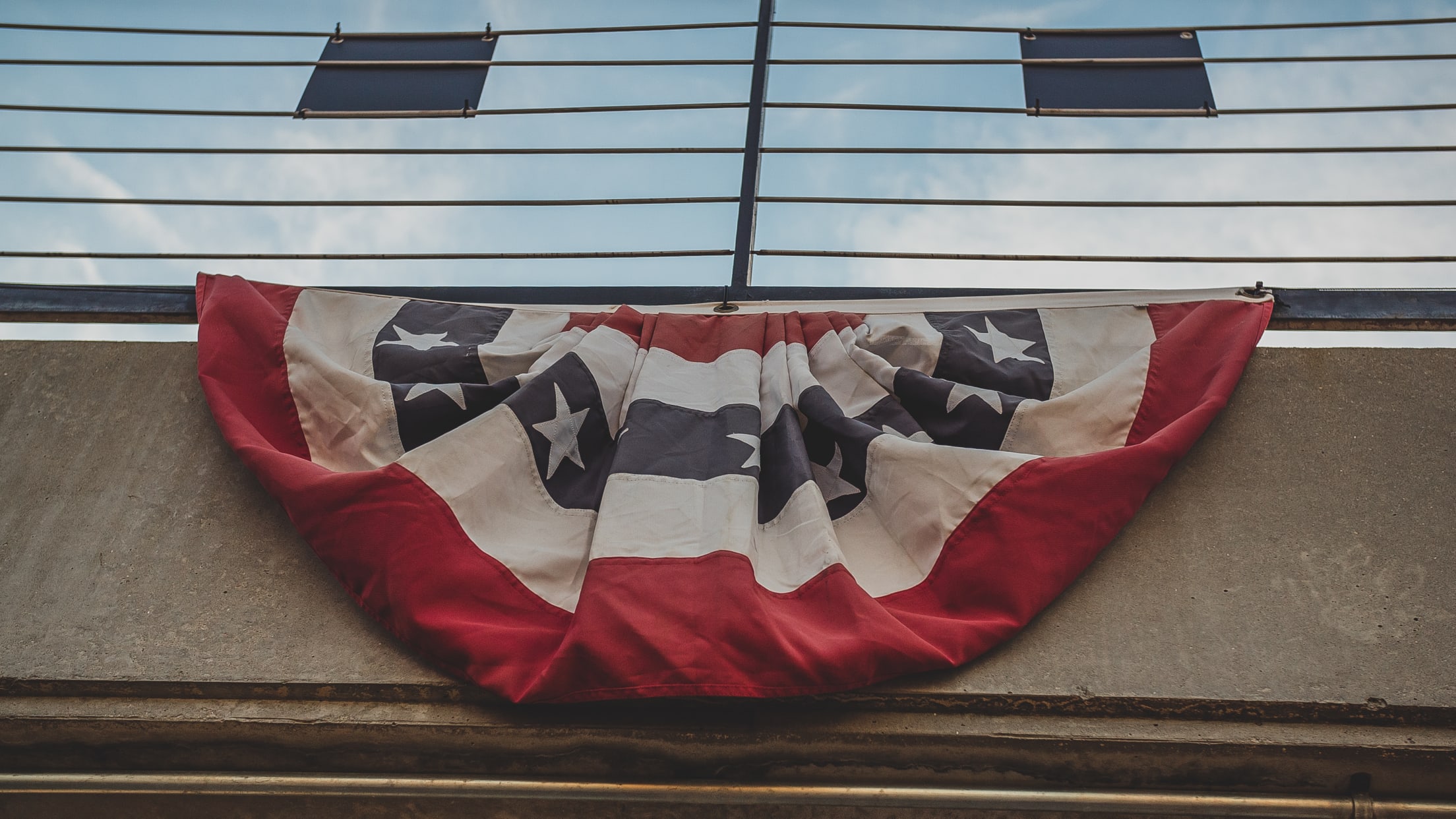 It's time for the "Seventh Inning" of the Mudcats' #MiLBAtHomeOpener, which means a look back at historic Opening Day moments in franchise history. The Mudcats are celebrating 30 years of baseball in 2020, so we have plenty of great moments to revisit going all the way back to the inaugural
Enjoy Your Favorite Ballpark Recipes at Home
Our Food & Beverage staff provides home recipes for your favorite ballpark fare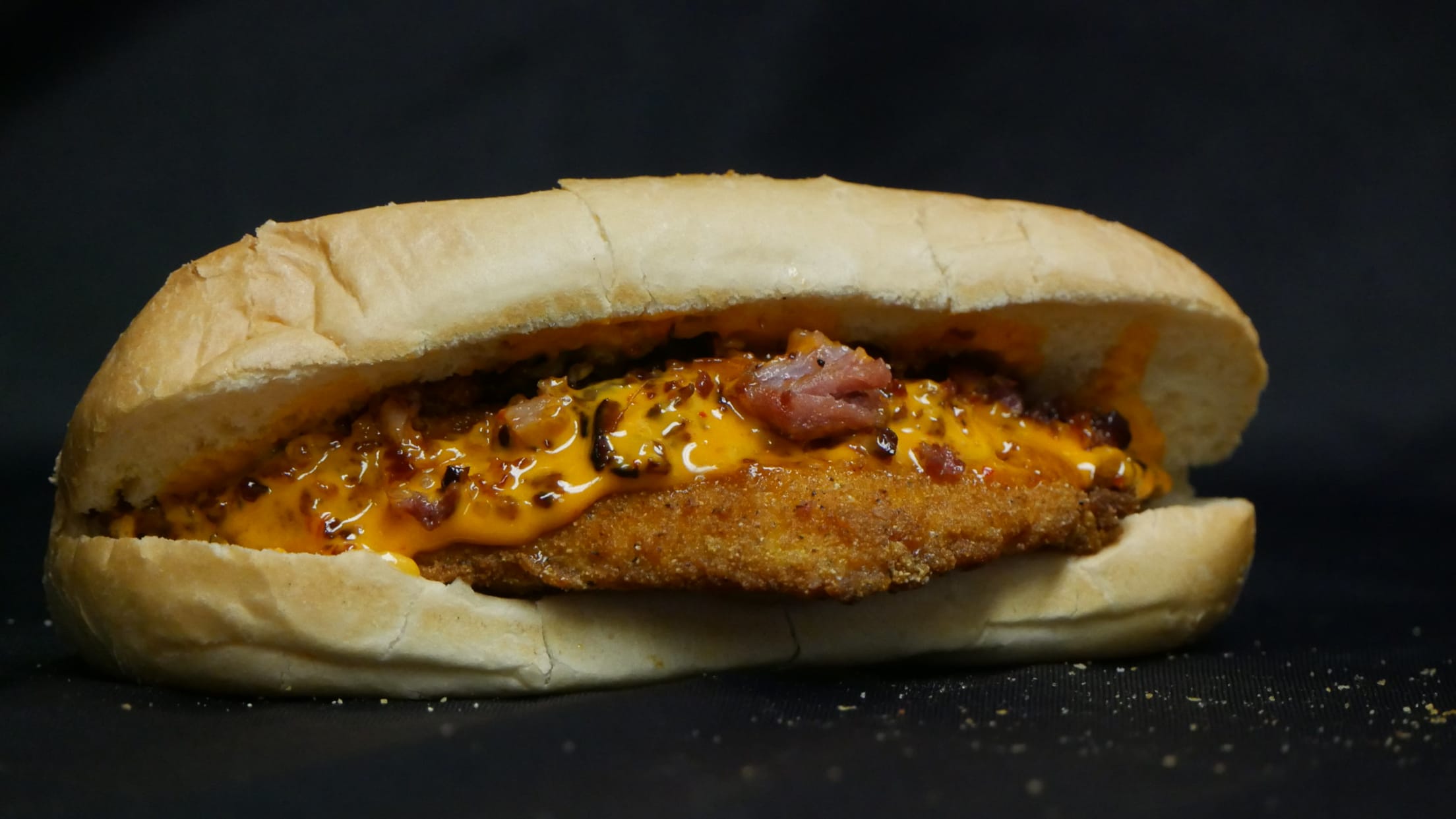 What's Opening Day without some of our great Five County Stadium ballpark fare? The Mudcats want to make sure fans can celebrate Mudcats baseball anytime by enjoying some of their favorite ballpark concession items in the comfort of their own homes. Food & Beverage Director Dwayne Lucas and Food &
Willis Named Greatest Mudcat in Fan Vote
Votes were placed on twitter.com/CarolinaMudcats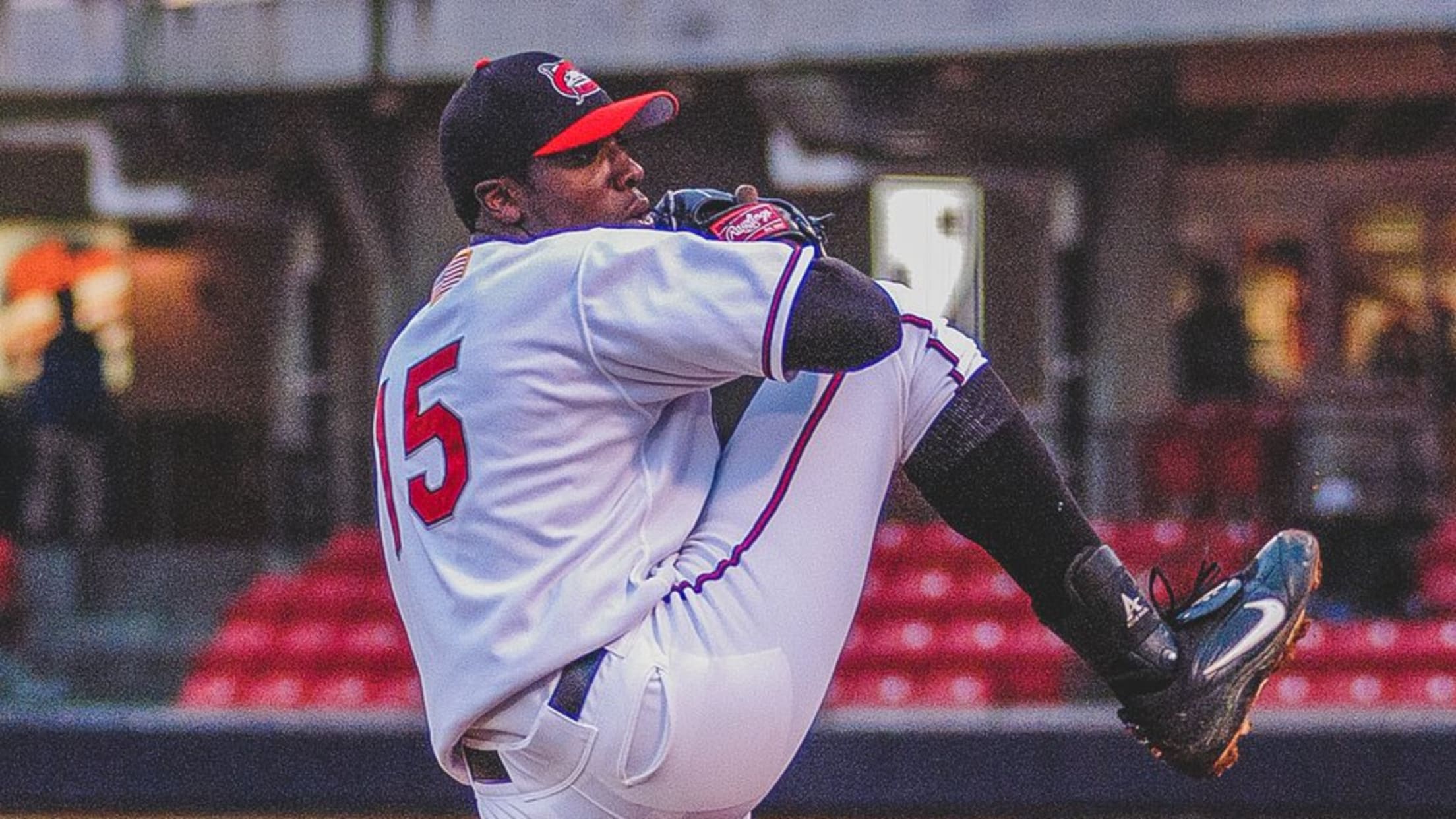 After a week-long voting process, Mudcats fans have named Dontrelle Willis as the Greatest Mudcat of All-Time. Willis, who played for the Mudcats and World Series Champion Florida Marlins in 2003, emerged as the winner of the online bracket after advancing through four rounds of voting held at @CarolinaMudcats on
Mudcats Celebrate #MiLBAtHomeOpener
Mudcats and Minor League Baseball present #MiLBAtHomeOpener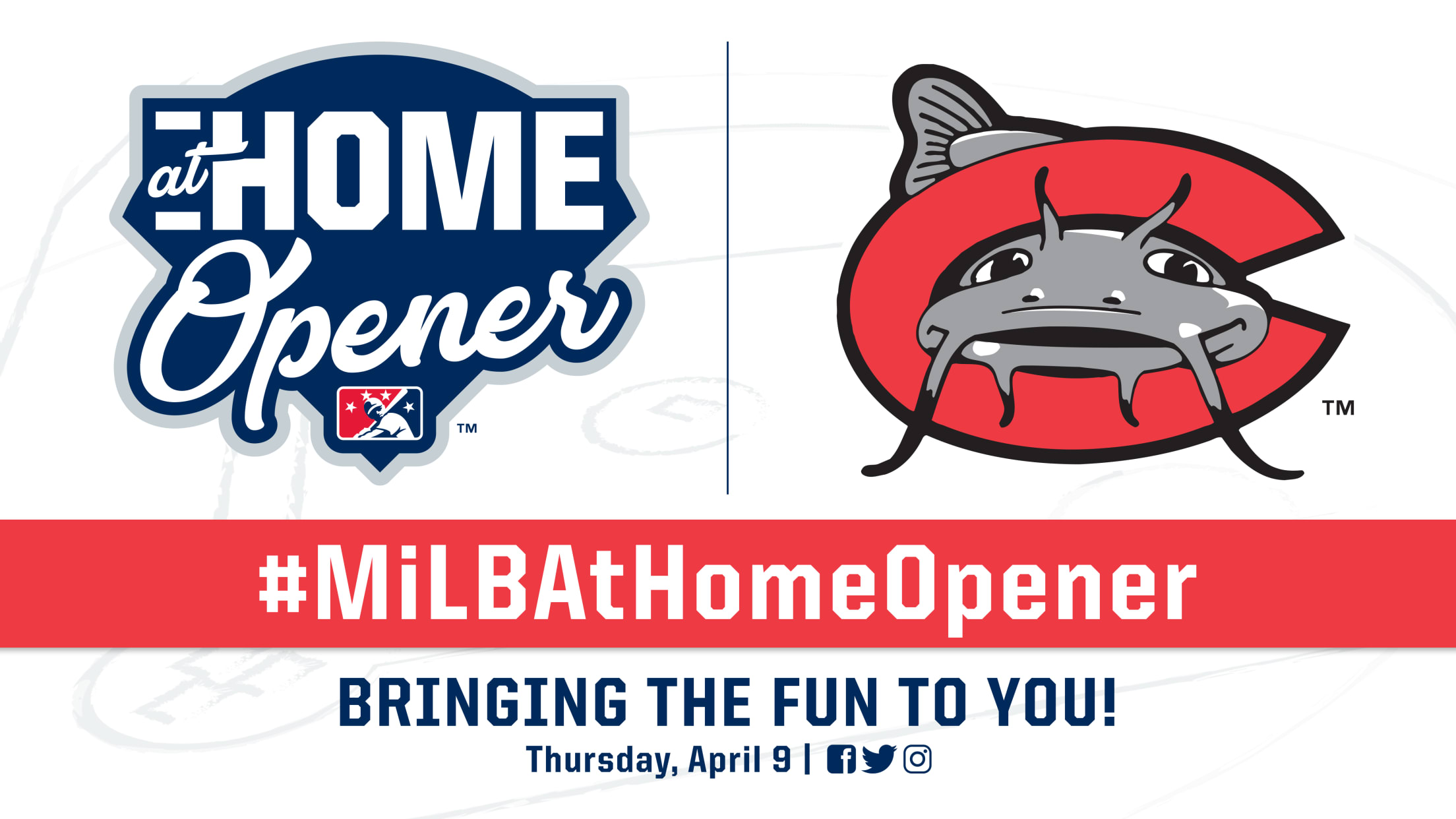 ZEBULON, N.C. - The Carolina Mudcats will join Minor League Baseball today in presenting #MiLBAtHomeOpener, a day-long interactive online campaign created to connect with fans in celebration of what would have been Opening Night. The Mudcats and MiLB teams across the nation will participate in and support the national campaign
Burnes a Budding NL Central Ace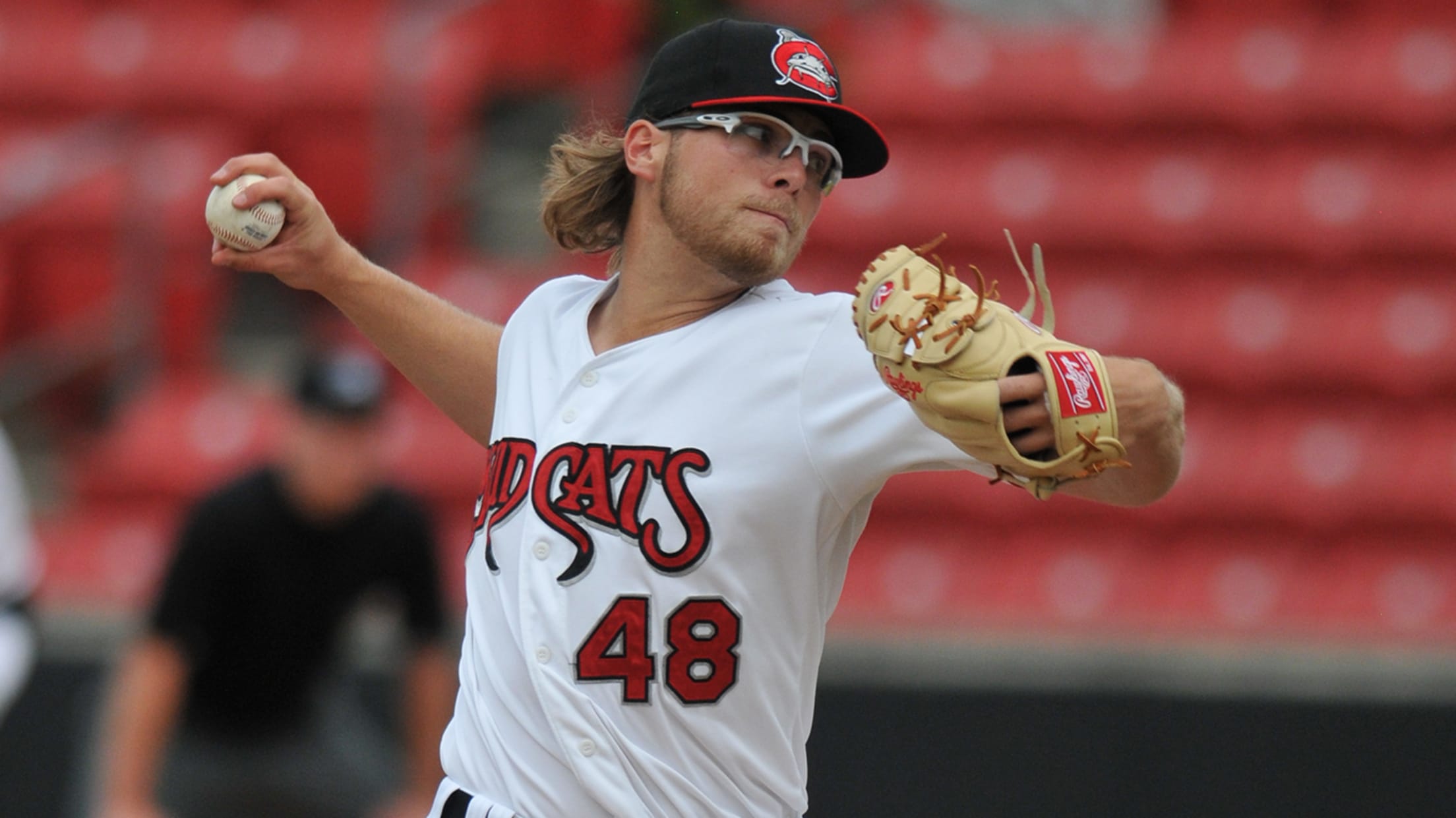 Is former Mudcat Corbin Burnes a budding NL Central ace? MLB.com reporter Jordan Bastian (@MLBastian) recently tackled the question in his recent article "These 5 pitchers are budding NL Central aces" on MLB.com. Burnes pitched for the Mudcats at the beginning of the 2017 season before receiving a promotion to
Mudcats Debut New WakeMed Mudcats Kids Club Activities Page
The new WakeMed Mudcats Kids Club Activities Page features coloring pages, puzzles and more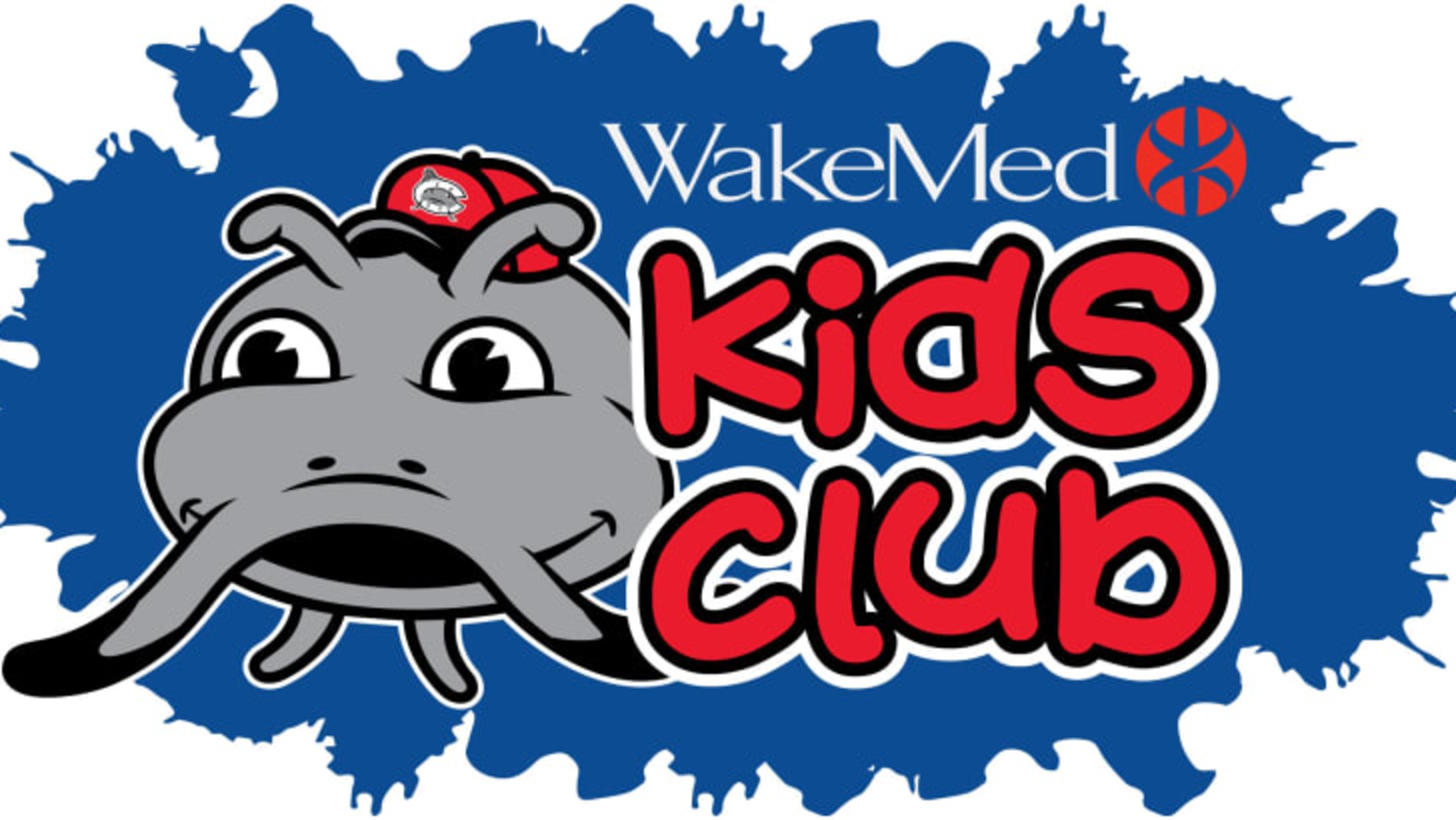 ZEBULON, N.C. - The Mudcats have designed a new web page aimed at helping baseball fans find fun new materials and activities for their children to work on at home. The new WakeMed Mudcats Kids Club Activities Page is available now at carolinamudcats.com and includes video tutorials, coloring pages, word
Ranking The All-Time Top 30 Mudcats
Celebrating our 30th Anniversary season with a look at the Top 30 Mudcats of All-Time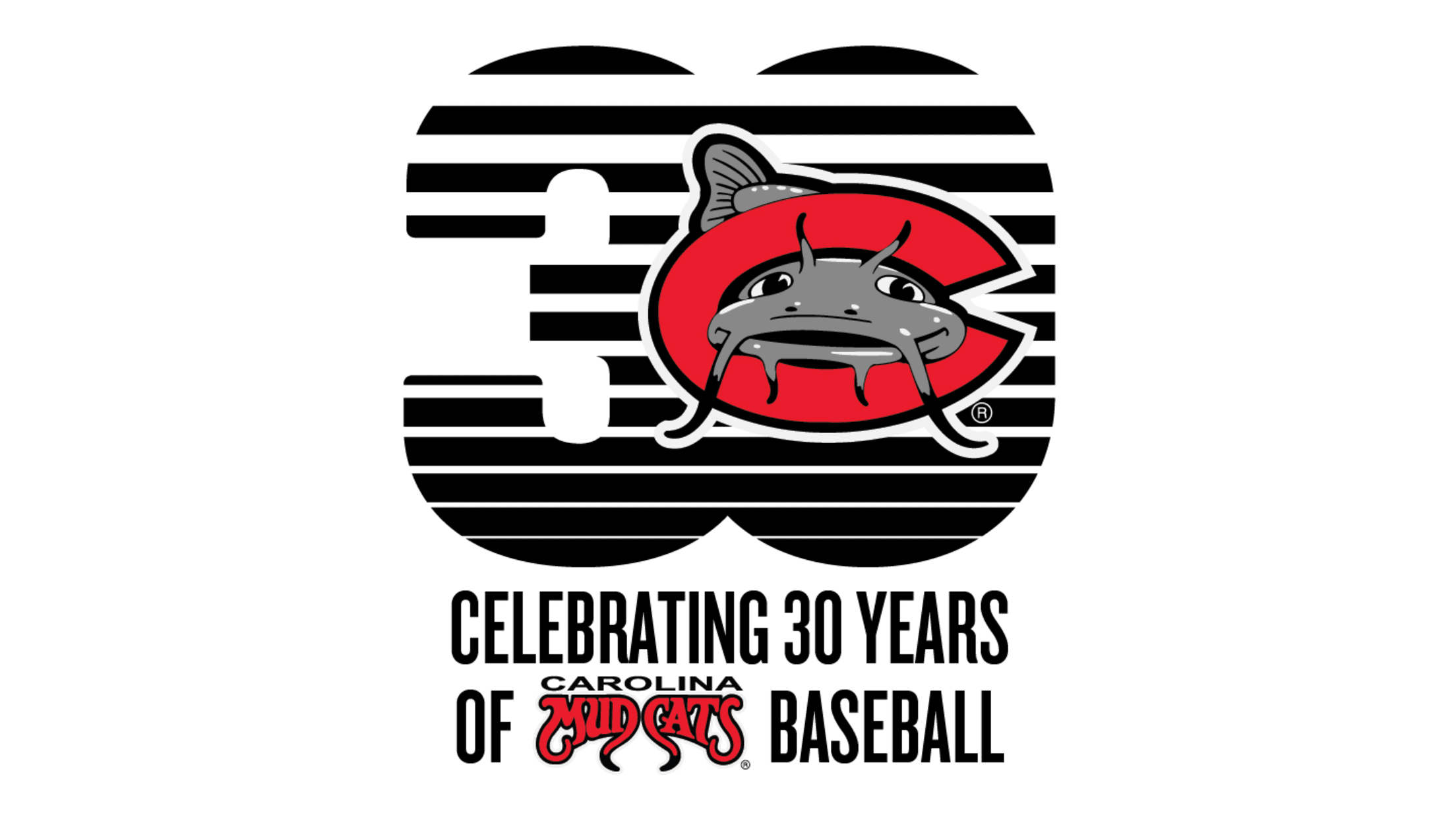 The Carolina Mudcats are celebrating 30 years of baseball in Zebulon this year and now seems like a great time to revisit all of the all-time greats that have played at Five County Stadium over the years. To celebrate this year's 30th Anniversary Season the Mudcats have started an online
Update From the Mudcats Office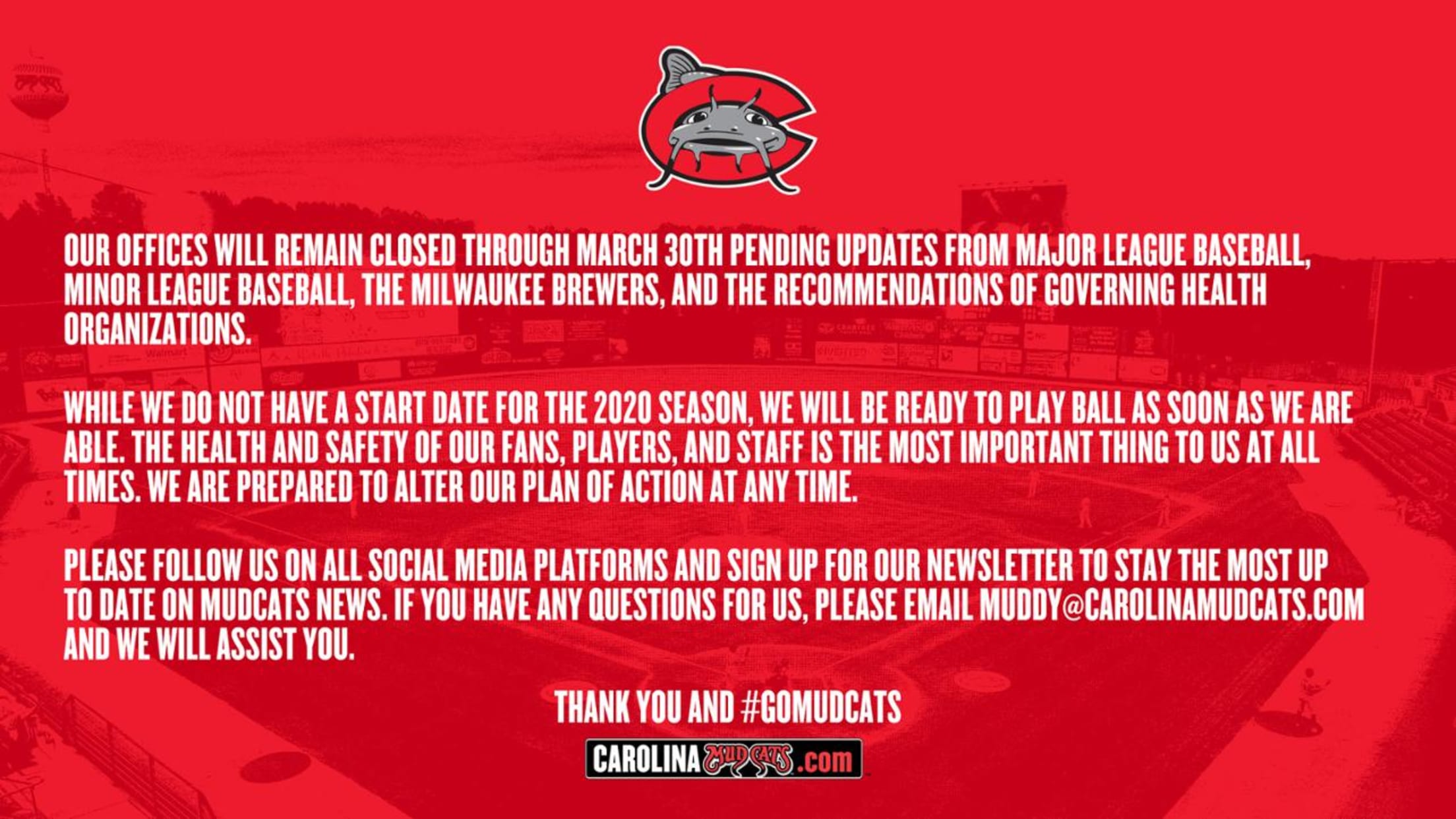 Our offices will remain closed through March 30 pending updates from Major League Baseball, Minor League Baseball, the Milwaukee Brewers and the recommendations of governing health organizations. While we do not have a start date for the 2020 season, we will be ready to play ball as soon as we
Former Mudcats sent to Minors camp after Big League stint
Several former Mudcats among Brewers' first cuts of Spring Training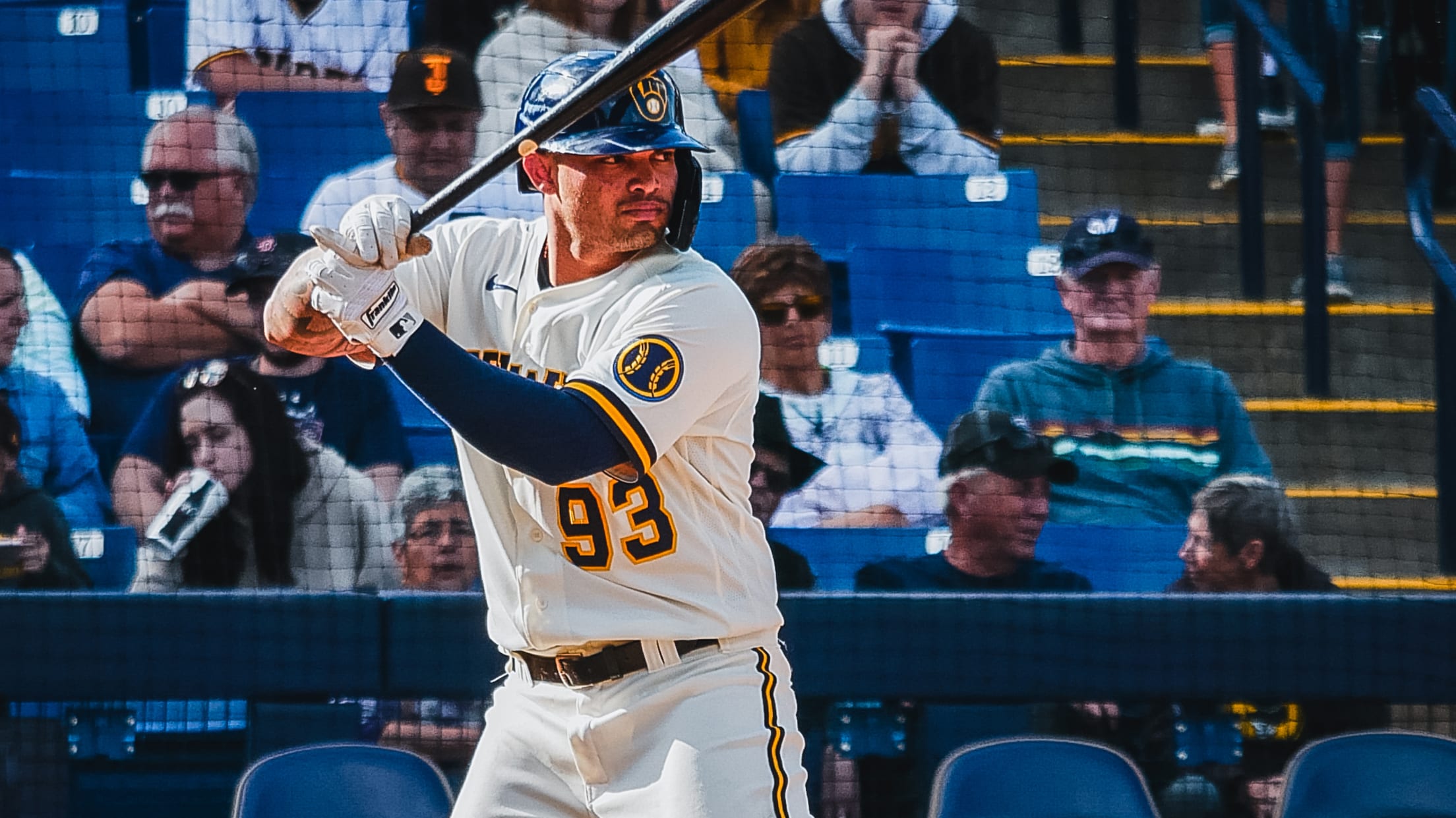 The Brewers recently made their first cuts of the spring as they sent 11 players to Minor League camp on Monday. Of those 11 players, seven were former Mudcats including 2019 Carolina League MVP Mario Feliciano. Feliciano, who is currently ranked by MLB Pipeline as Milwaukee's No. 3 prospect, showed
Brewers' Top 2020 Prospects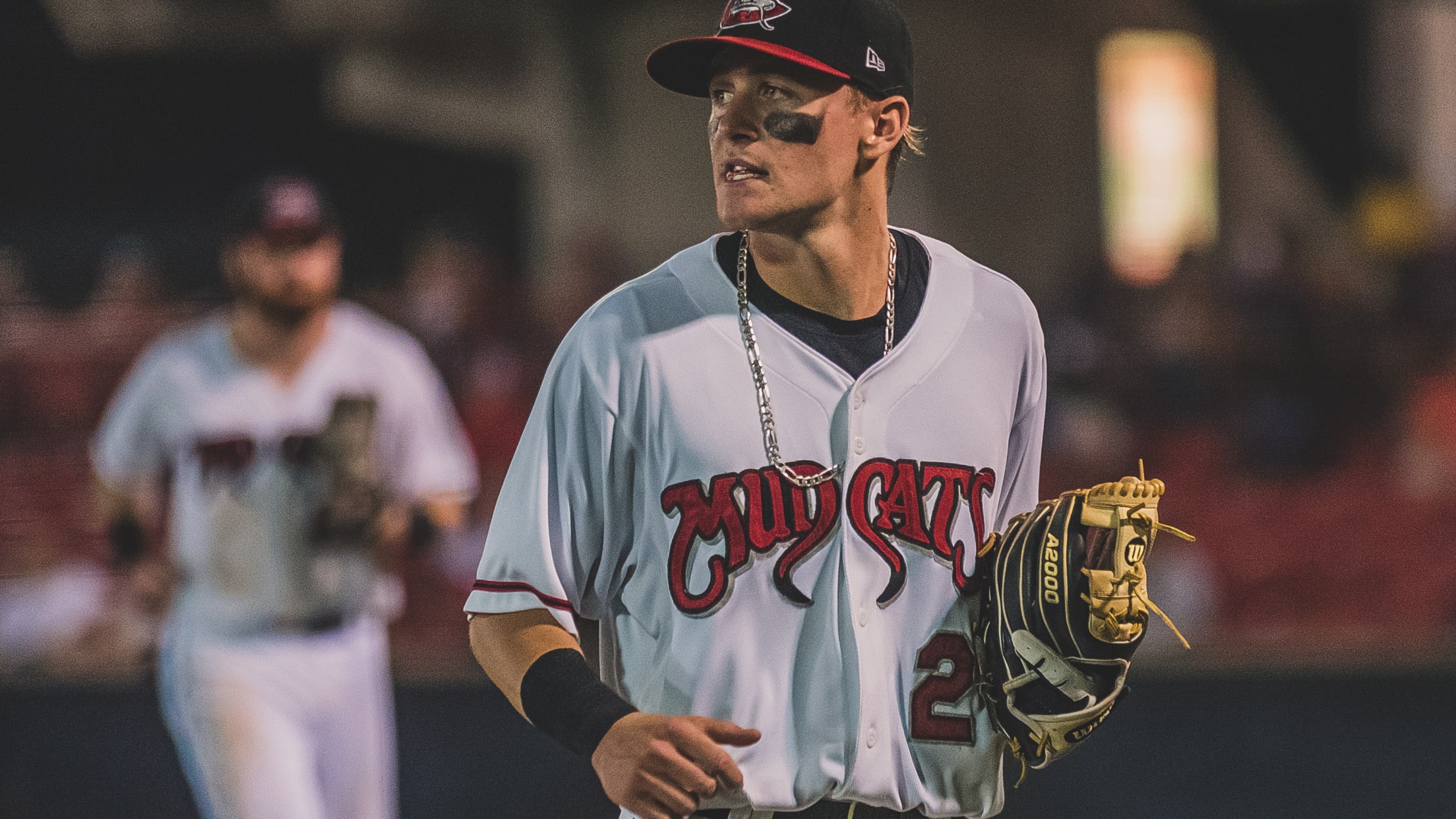 The new Top 30 Prospects lists have arrived and prospects writer Mike Rosenbaum (@GoldenSombrero) has a full breakdown of the Milwaukee Brewers system on MLB.com. Of the Top 30, 15 are former Mudcats including four of the Top 5 with 2019 Mudcats Brice Turang (1), Mario Feliciano (3), Tristen Lutz
Individual Game Tickets Now On Sale
Tickets for the upcoming 30th anniversary season start as low as $8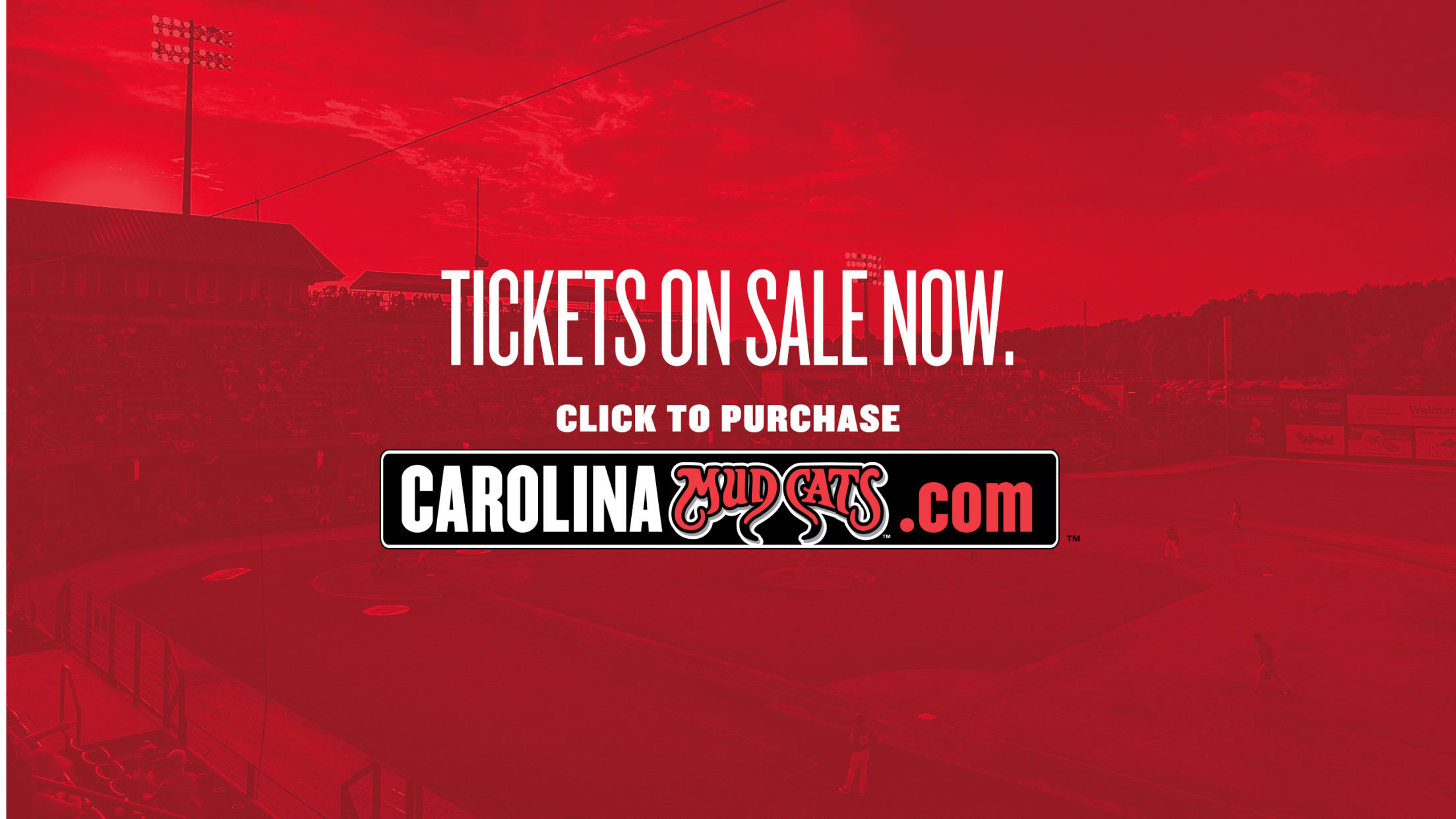 ZEBULON, N.C. - The Carolina Mudcats today announced that individual game tickets for all 2020 regular season home dates are now on sale online at carolinamudcats.com. Single game tickets begin at just $8.00 for the upcoming 30th anniversary season of baseball at Five County Stadium in Zebulon, N.C.
Manager Joe Ayrault Returns as Brewers Announce 2020 Mudcats Staff
Joe Ayrault, Carolina's all-time winningest Manager, returns for fourth straight season with the Mudcats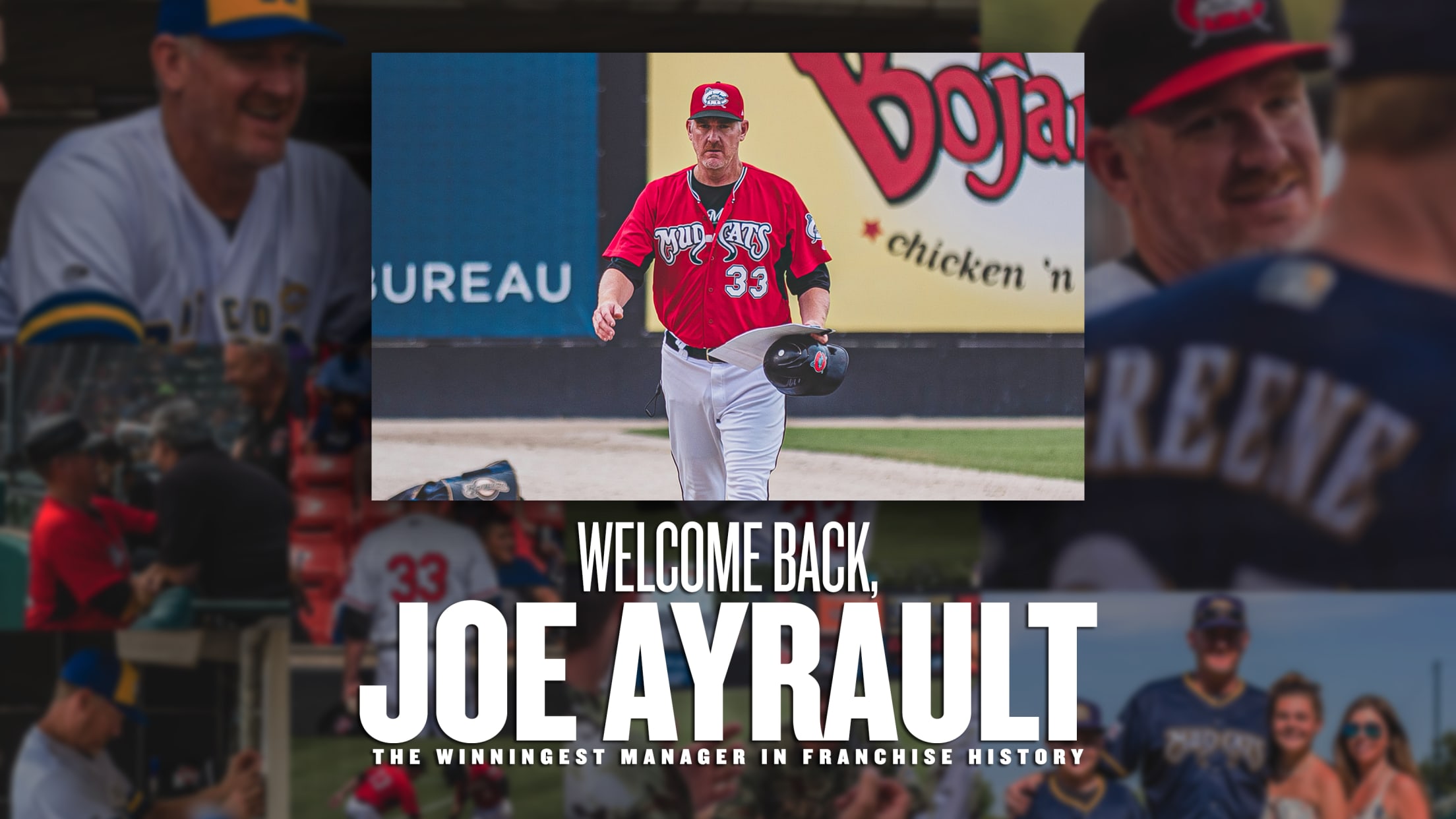 ZEBULON, N.C. - The Milwaukee Brewers today released Minor League coaching and training staffs and announced that Joe Ayrault will once again return as manager of the Carolina Mudcats for the 2020 season. Ayrault is Carolina's all-time winningest manager and is back for his fourth consecutive season with the Mudcats.
Mudcats Announce Promotions Schedule for 30th Anniversary Season
Three replica jersey giveaways, Pescados de Carolina and Micro Brews games, 919 Night hoodie giveaway, second annual ECU Night and much more highlight 30th anniversary season promotions schedule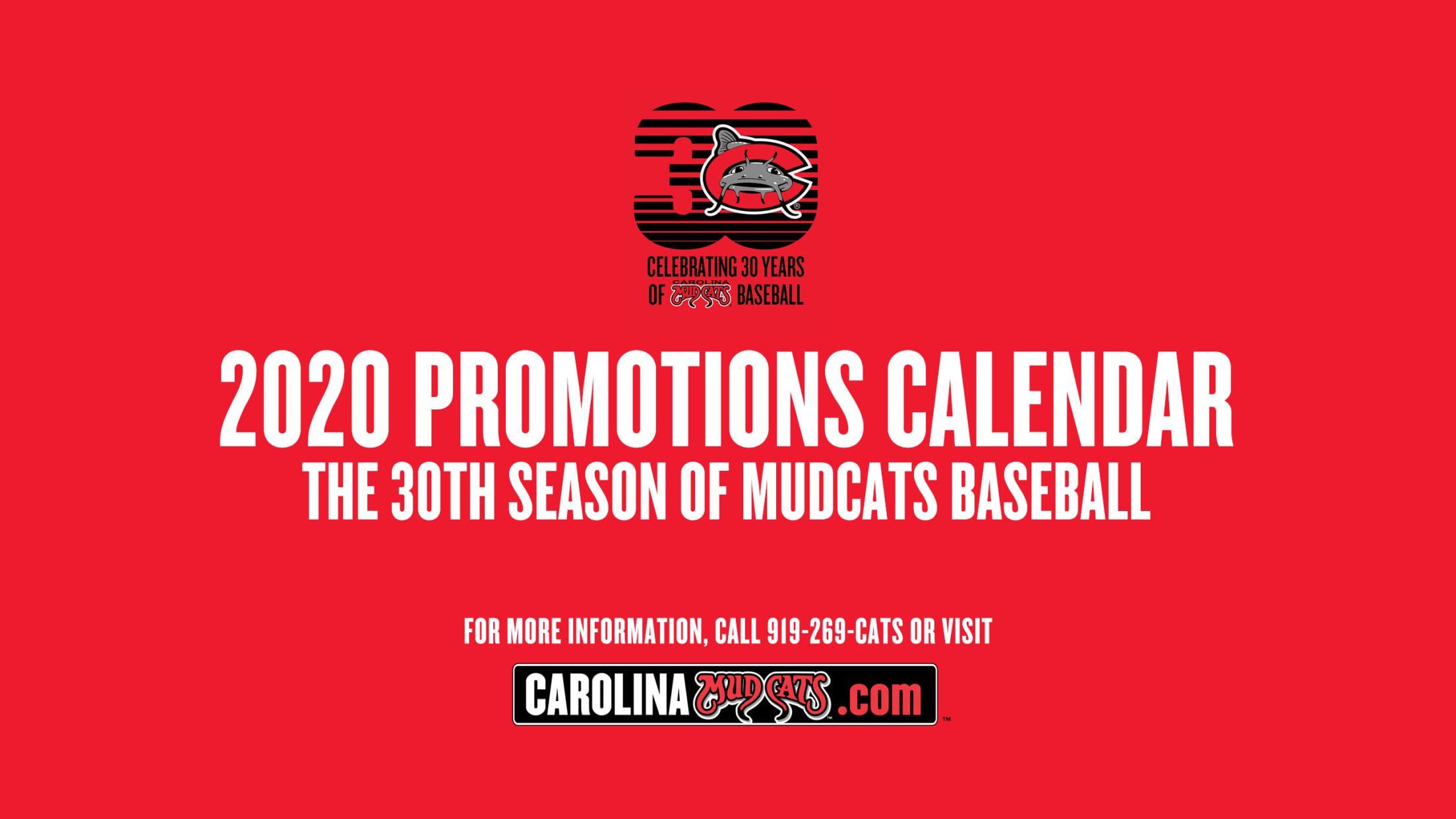 ZEBULON, N.C. - Exciting family fun is once again on tap in 2020 as the Carolina Mudcats today unveil an all-new promotions schedule featuring spectacular souvenir giveaways, exciting new specialty game jersey events and over a dozen fireworks shows for the upcoming 30th anniversary season of baseball at Five County