Mudcats Awards
Willie Duke Award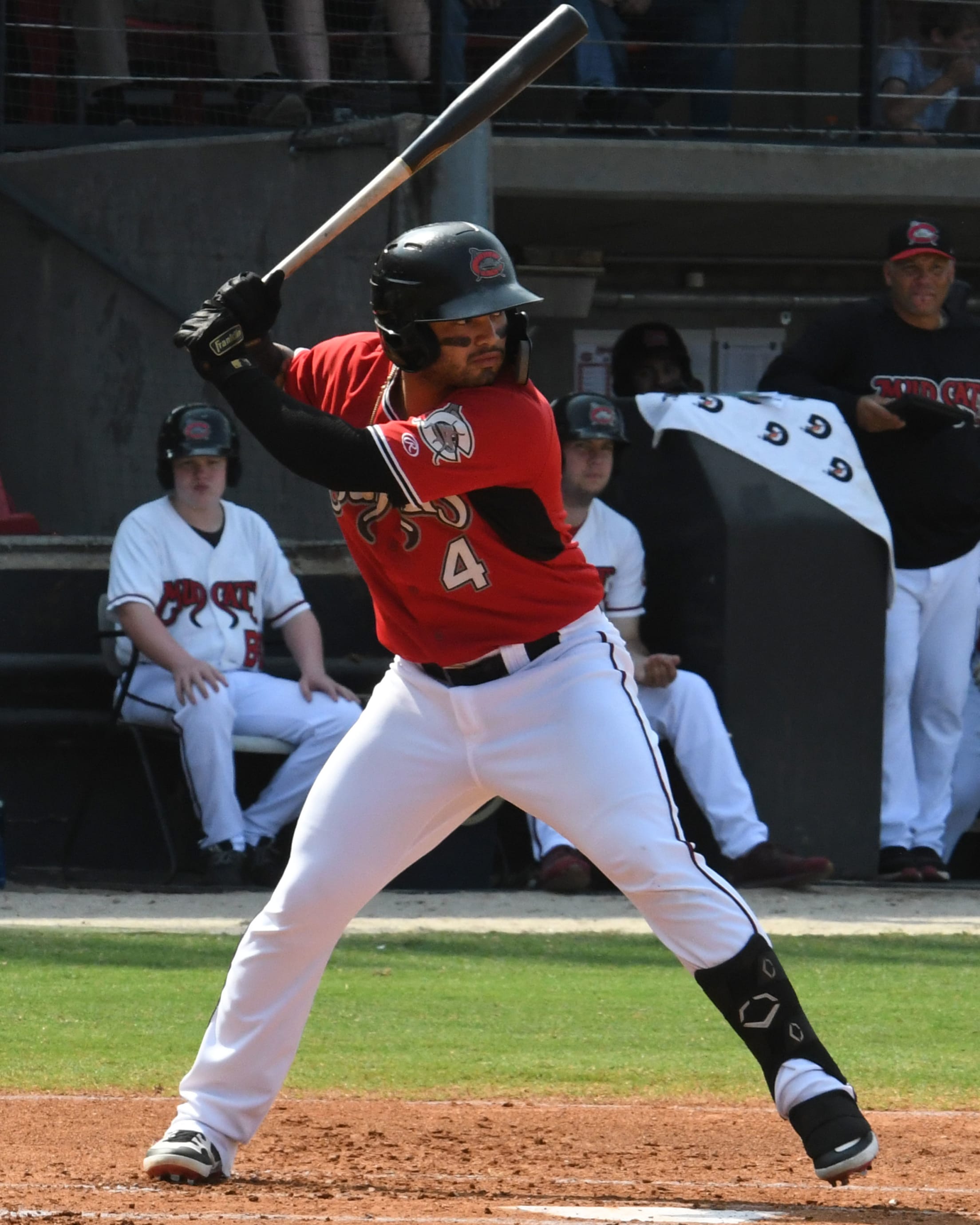 Mario Feliciano
2019 Willie Duke Award Recipient
The Willie Duke award is presented annually to the Carolina Mudcats' player(s) who best symbolizes the spirit and dedication to baseball exhibited by Willie Duke. Known as "Mr. Baseball" for his tireless efforts promoting the game, Willie (1910-1993) was one of the "founding fathers" of the Raleigh Hot Stove League in 1950 and served as its President for many years. Known as "Mr. Baseball" in Raleigh, he was active in helping to organize and develop youth baseball programs such as Little League and American Legion Baseball in the Raleigh area.
Born in Franklin County on July 5, 1910, Willie moved to Raleigh and attended Hugh Morson High School. He played baseball and football at NC State and graduated in 1933. He received his Master's Degree from UNC.
Willie began his professional baseball career in 1934 and, except for an interruption while he served as a commissioned officer in the Navy during World War II, continued for almost 20 years. He never played in the Major Leagues, but he reached Triple-A in 1938 when he played for Minneapolis in the American Association. He batted in the "cleanup" spot behind future Hall-of-Famer Ted Williams. Willie also scouted for several major league teams and managed in the minor leagues. He skippered the Durham club in 1947-48 and 1951.
Award Recipients
1992 - Bruce Schreiber
1993 - Rich Aude
1994 - Trey Beamon & Mark Johnson
1995 - Jason Kendall
1996 - Lou Collier & Blaine Beatty
1997 - Tracy Sanders
1998 - Emil Brown
1999 - Rod Bair
2000 - Juan Pierre & Elvis Pena
2001 - Mike Murphy
2002 - Choo Freeman
2003 - Donnie Bridges & Sean Fesh
2004 - Josh Willingham
2005 - Jeremy Hermida
2006 - Paul Mildren
2007 - Lee Mitchell
2008 - Gaby Sanchez
2009 - Chris Heisey & Todd Frazier
2010 - Dave Sappelt
2011 - Neftali Soto & Denis Phipps
2012 - Ronny Rodriguez
2013 - Francisco Lindor & Joey Wendle
2014 - Ryan Merritt
2015 - Connor Lien
2016 - Keith Curcio
2017 - Jake Gatewood
2018 - Weston Wilson
2019 - Mario Feliciano
Ed Hales Award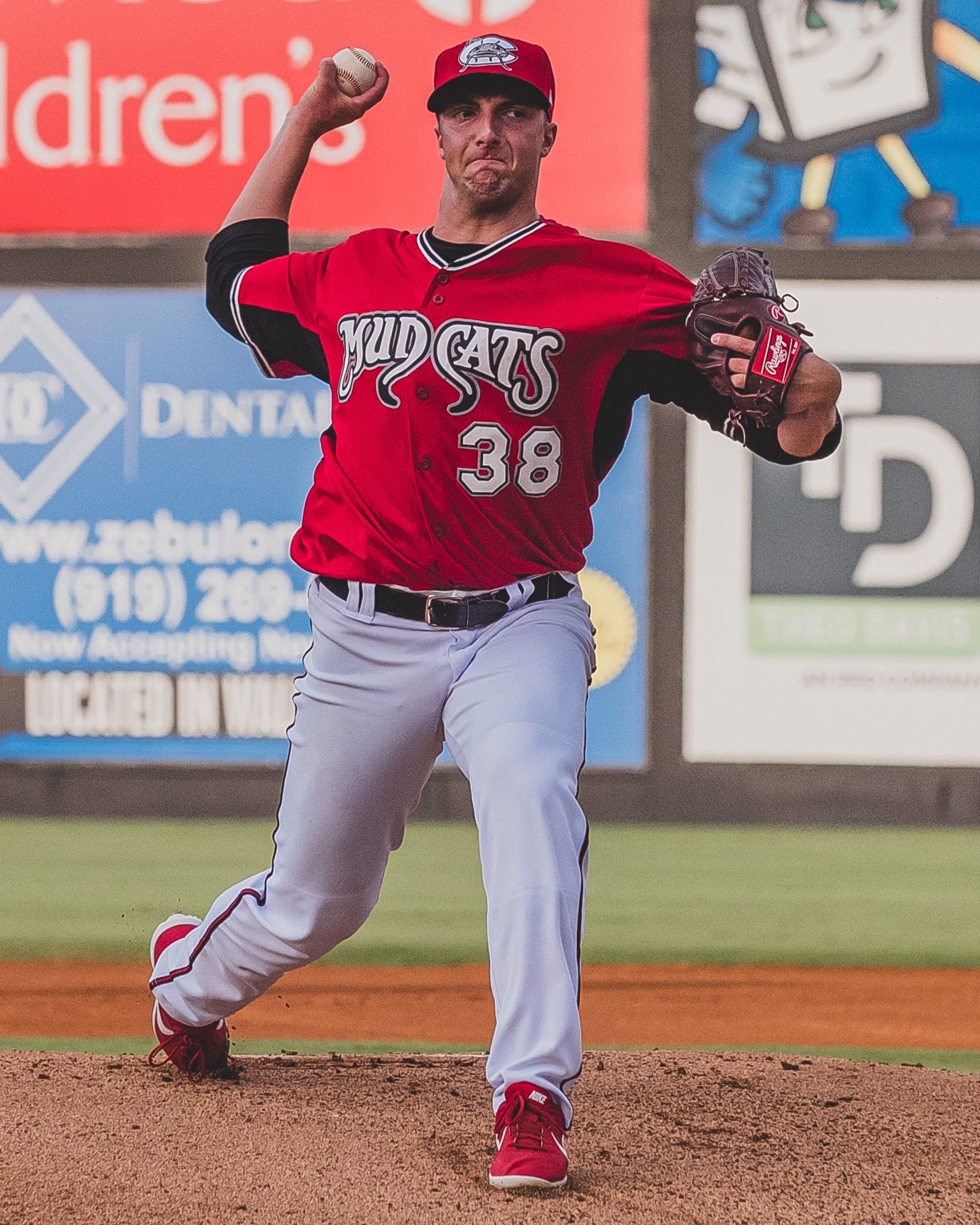 Noah Zavolas
2019 Ed Hales Award Recipient
Awarded annually in recognition of the player(s) who best exemplifies unselfish spirit, dedication and commitment to the community.
Award Recipients
1993 - Dennis Tafoya
1994 - Mike Brown
1995 - Tony Beasley
1996 - Tony Beasley & Marcus Hanel
1997 - Marcus Hanel & Jonathan Sweet
1998 - Jonathan Sweet
1999 - Bobby Bevel
2000 - Jody Gerut
2001 - Josh Kalinowski
2002 - Ryan Cameron
2003 - Mike Flannery
2004 - Peter Bauer
2005 - Ryan Baker
2006 - Jamie Athas
2007 - Lee Mitchell & Ryan Bear
2008 - Gaby Sanchez
2009 - Korey Feiner
2010 - Brandon Yarbrough
2011 - Denis Phipps
2012 - Will Roberts & Michael Goodnight
2013 - Cody Anderson & Tony Wolters
2014 - Jacob Lee
2015 - Blair Walters
2016 - Sal Giardina
2017 - Cody Ponce
2018 - Alec Kenilvort
2019 - Noah Zavolas