Yanqui Delivers Walk-Off Hit in 5-4 Win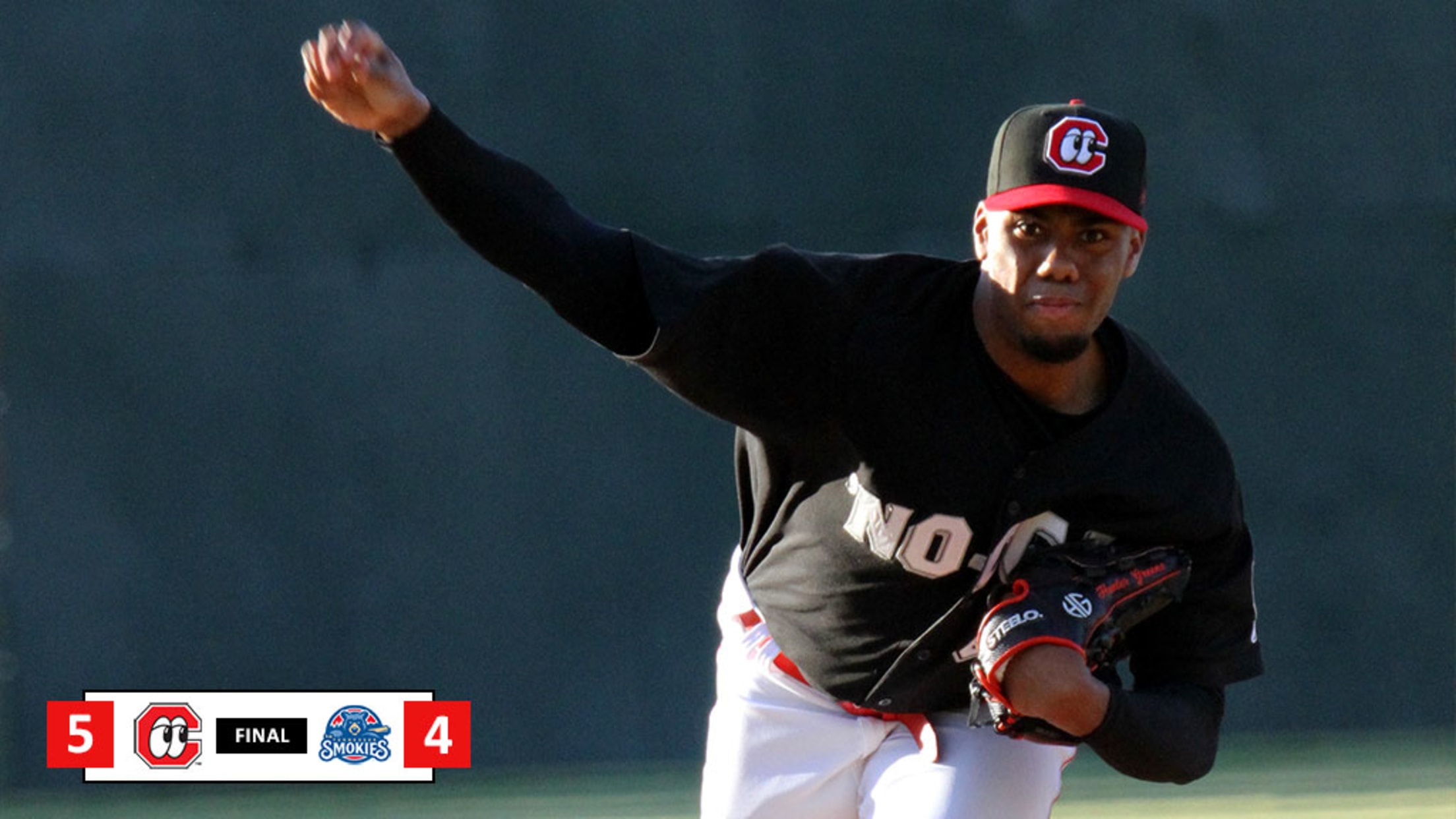 Yoel Yanqui smacked a walk-off single to give the Chattanooga Lookouts the 5-4 win over the Tennessee Smokies. Before the wild ending, the Chattanooga Lookouts were in control for the majority of the game. Lookouts right-hander Hunter Greene was lights out yet again, going seven innings and striking out eight
Yoel Yanqui smacked a walk-off single to give the Chattanooga Lookouts the 5-4 win over the Tennessee Smokies. Before the wild ending, the Chattanooga Lookouts were in control for the majority of the game.
Lookouts right-hander Hunter Greene was lights out yet again, going seven innings and striking out eight batters. Greene is now the league leader in strikeouts with 41.
With Greene dealing, the Lookouts offense was able to scratch out a couple of runs. In the second inning, they scored two, the first on a Lorenzo Cedrola RBI double and the second on a TJ Hopkins RBI single. They increased their lead to three when Jose Barrero belted an RBI single.
In Greene's last inning, Tennesse scored two, but the fireballer struck out Conner Myers to leave with the lead. The lead proved to be short-lived as Grayson Byrd hit a two-run double to give them the lead.
Later that inning, Wilson Garcia tied the game on a sacrifice fly. Tied at four the game headed into extras and lasted until Yanqui was able to deliver the winning single.
Tomorrow, left-hander Nick Lodolo returns to the mound for the second time this series. Lodolo is 2-0 with a .40 ERA and 32 strikeouts. Gates for Military Appreciation Day presented by Medicare Misty / Humana open at 1:00 p.m. with the first pitch slated for 2:15 p.m.