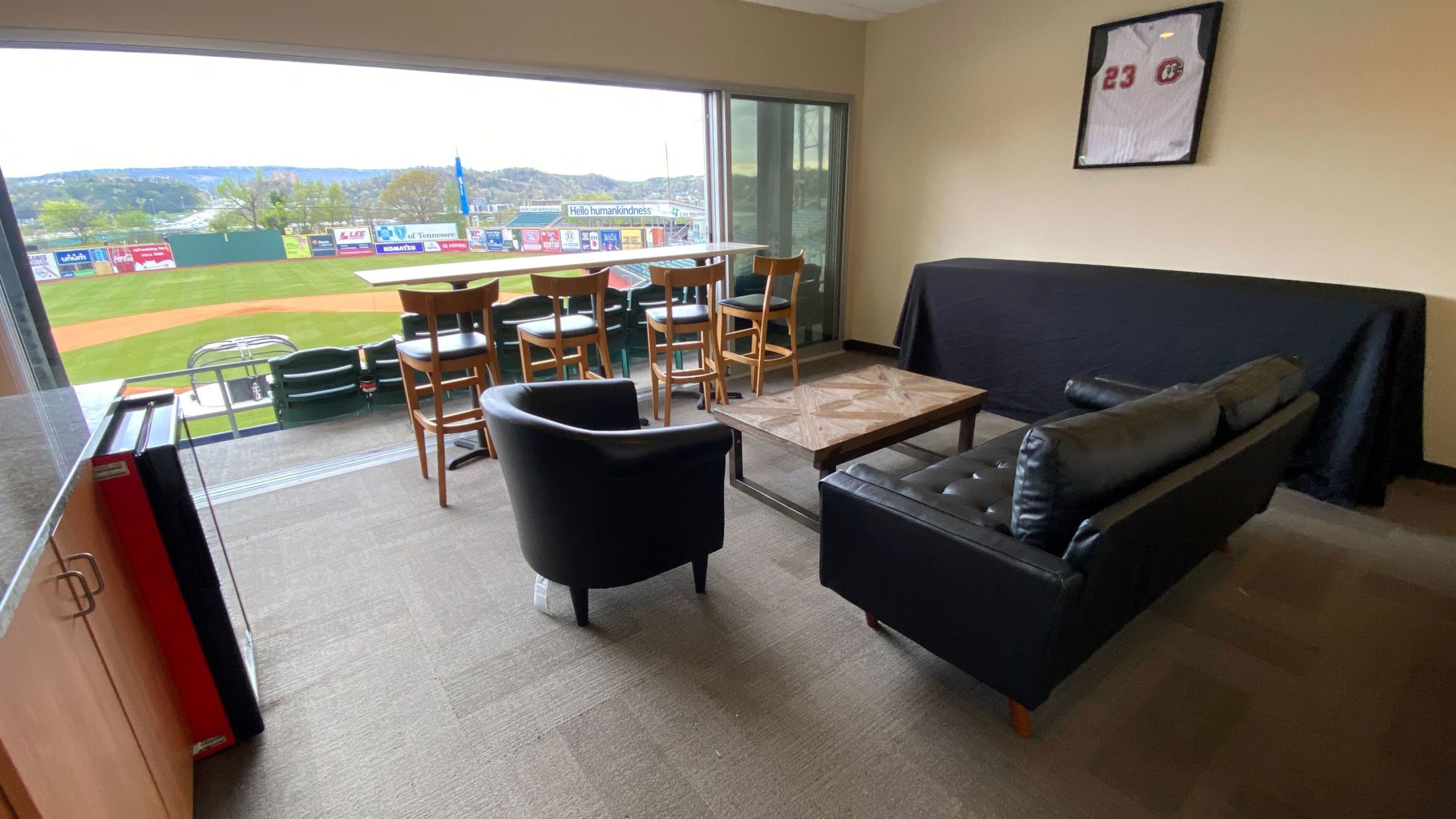 A rental of a suite at AT&T Field provides the perfect spot to entertain at the ballpark. Each suite comes with 24 game tickets and offers an air-conditioned, indoor space as well as outdoor seats. Pre-order a food package or place your order on game day from the suite wait staff. Multi-game suite packages are also available for purchase.
"5 stars without a doubt. Together with a couple other businesses we have shared a box suite at the lookouts stadium for at least three years now. Sharing the box amongst all of us makes it an easy networking opportunity that pays for itself. The real payoff is the games that we can just enjoy with our family and friends. The staff here stacks up to the best in the biz, Mark, Andrew, and Rich always go out of their way to make us feel welcomed and appreciated."

Malcolm Godwin, Chattanooga Home Inspector
Tickets for 24 guests.
Offers an air-conditioned space.
Indoor and outdoor seats with a view of the game.
Sliding Doors give guests the choice of a climate-controlled environment or an open-air ballpark experience.
Flat screen television.
Personal server to take care of your every need.
| Plan | Pricing |
| --- | --- |
| Single game | $425 (up to six additional tickets - $11 each) |
| 5-game plan | $1,500 (3 premium, 2 weeknights) |
| 10-game plan | $2,650 (5 premium games, 5 weeknights) |
| 1/4 season plan | $3,500 (17 games) |
| 1/2 season plan | $6,500 (35 games) |
| Full season plan | $12,500 (69 games) |
Lookouts Loft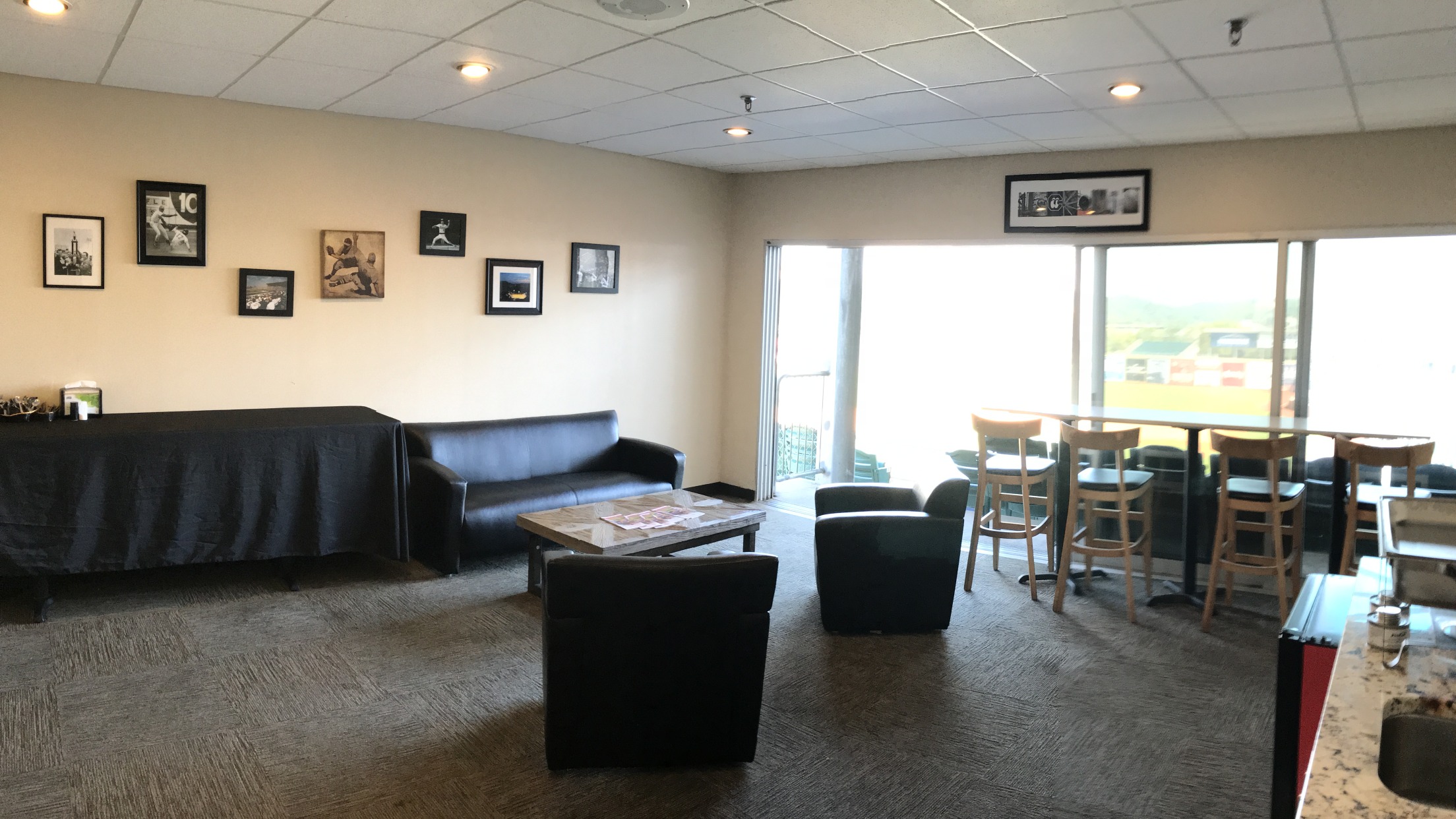 Need something a little larger than an Erlanger Luxury Suite? The Lookouts Loft provides you with all the same amenities, just with a little more size.
Tickets for 32 guests
Delicious All-You-Can-Eat buffet with soda, tea & water
Ample space with indoor & outdoor seating
Prime location on the third base side of the suite level
Flat screen television
A server taking care of your every need
Price: $1,025 (add up to 6 additional tickets with food at $32 each)
Killebrew's Korner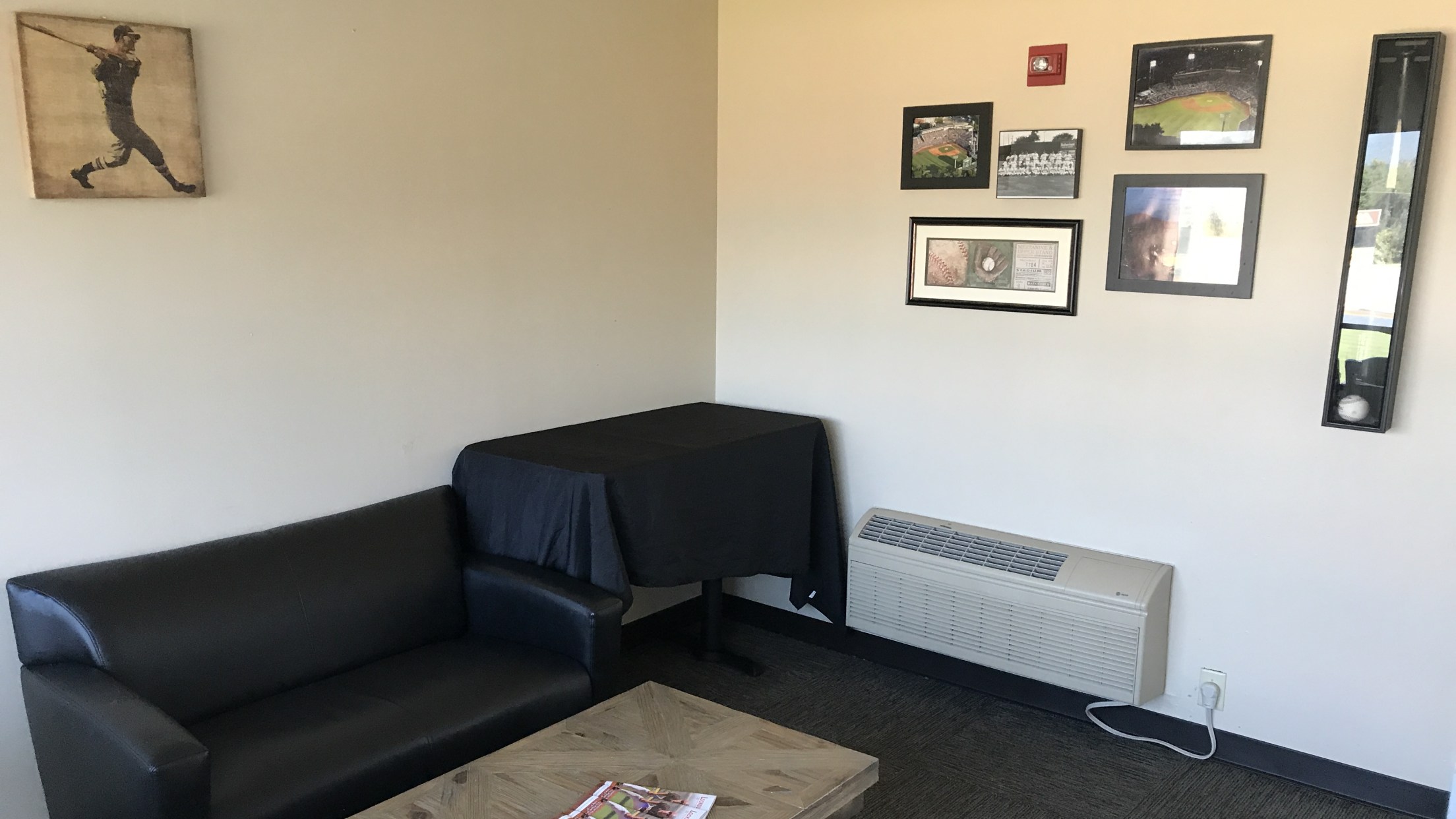 Want to make your family get-together or department outing an even better experience? The Killebrew's Korner is an intimate suite with a great view of the action overlooking first base.
Tickets for 10 guests
View of the action overlooking first base
Indoor & outdoor seating for everyone
Flat screen television
A server taking care of your every need
Price: $250 (add up to 6 additional tickets at $11 each)