Clearwater Threshers Pitch For Pink 2020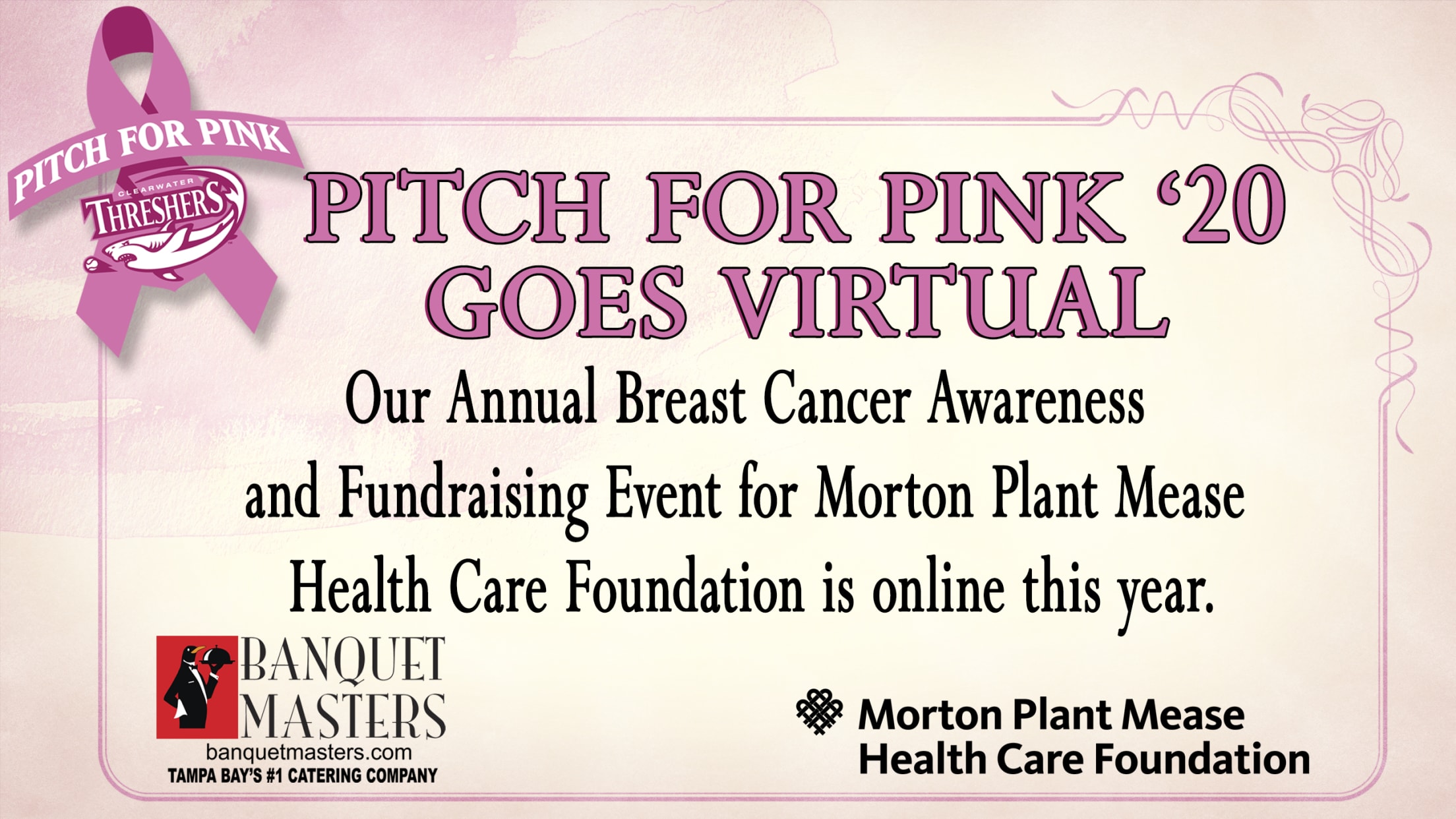 Pitch For Pink '20 Goes Virtual
The Threshers and Morton Plant Mease Foundation team up to take Pitch For Pink online
Pitch For Pink presented by Banquet Masters is the Clearwater Threshers annual breast cancer awareness and fundraising event benefiting the Morton Plant Mease Health Care Foundation. The 2020 Threshers Pitch For Pink game was scheduled for June 12 and while we cannot be together in person on that date, we can still carry on the spirit of Pitch For Pink, online.
Ways to Participate
Share
Buy/Donate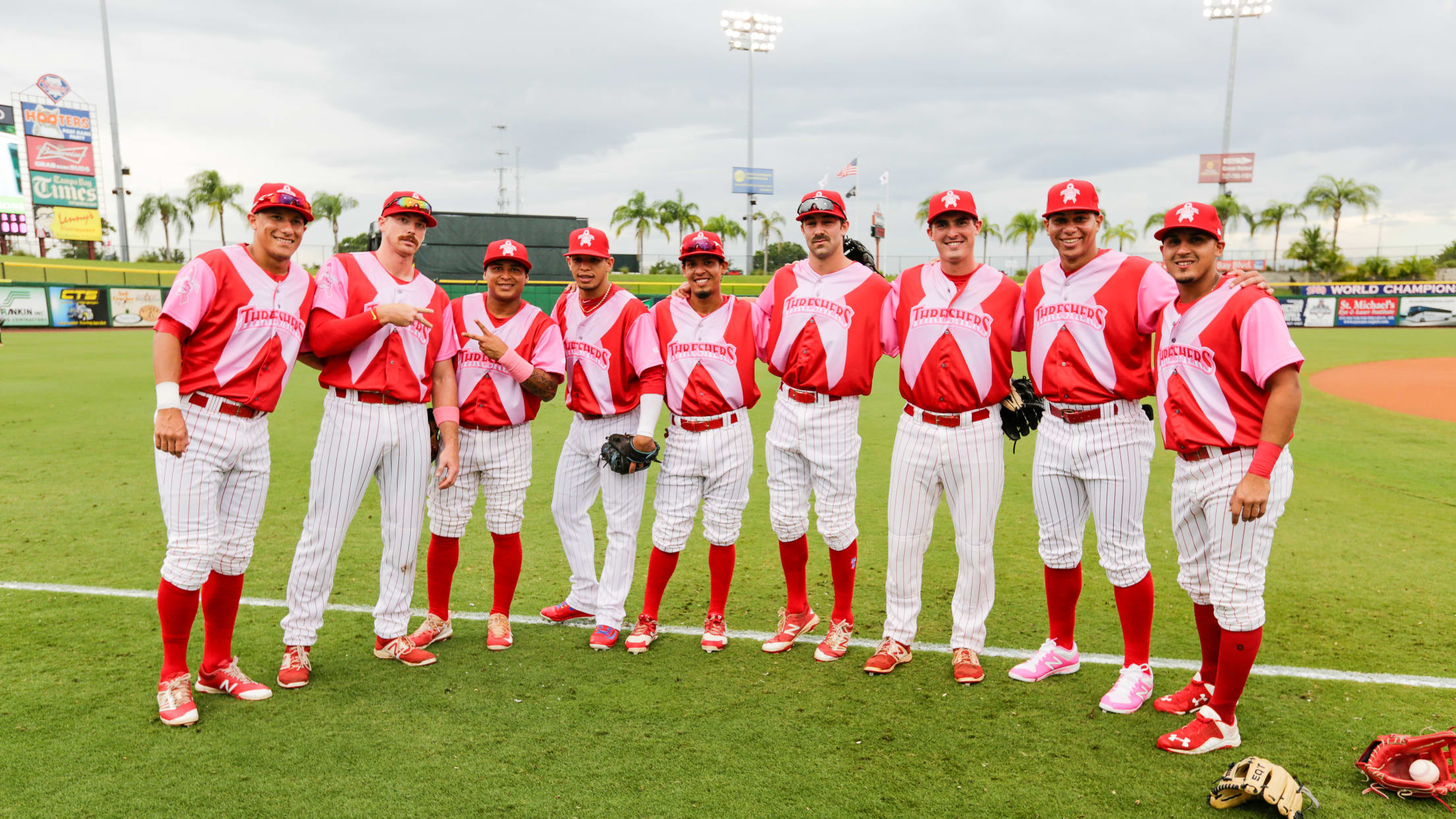 Meet Up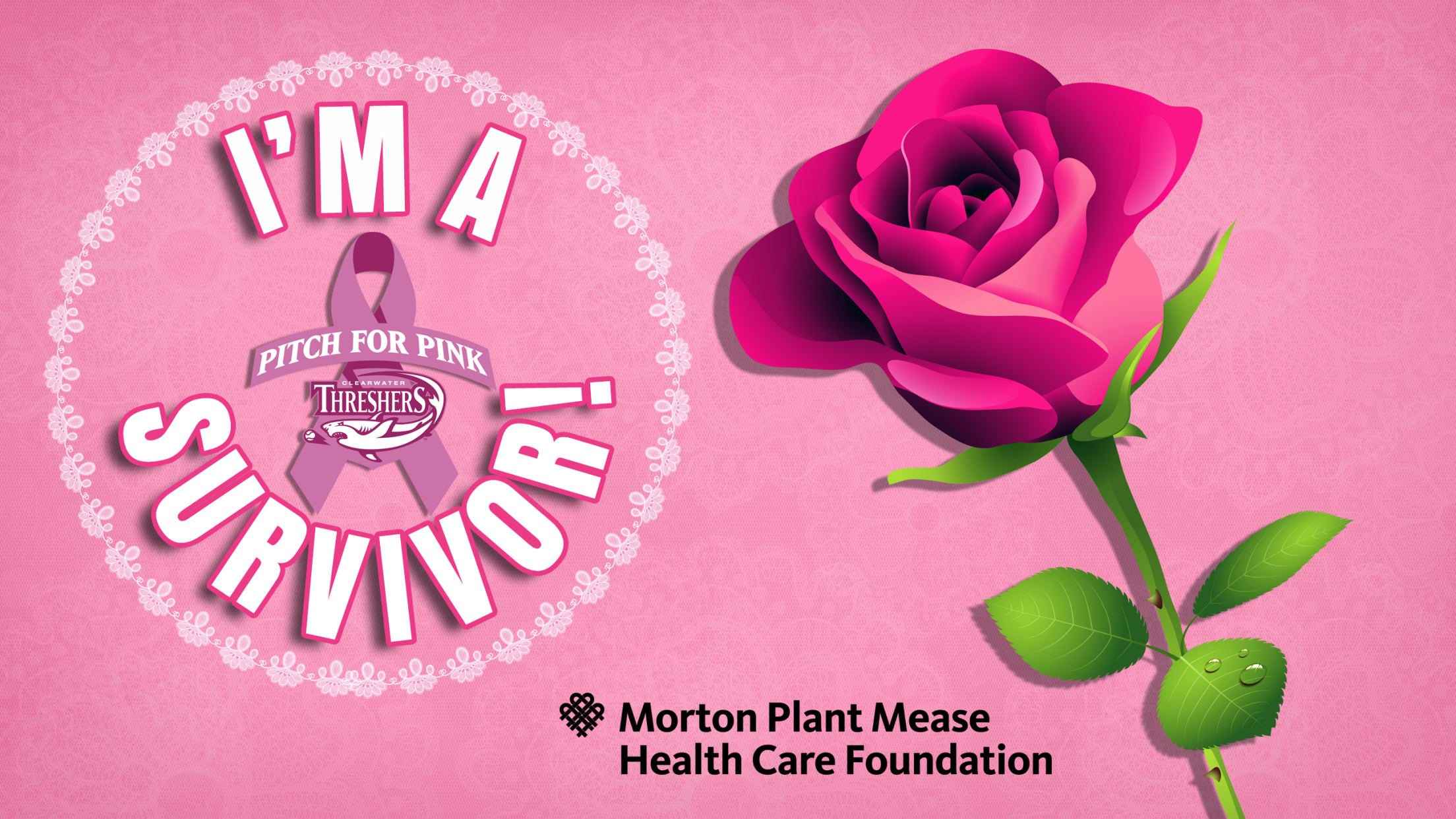 On the Threshers Facebook page on Friday, June 12, at 8 p.m. for a virtual "Survivor's Walk". A special moment each year, the pregame Survivor's Walk is a chance for the fans in the stands to cheer on those affected by breast cancer as they walk around the baseball field. This year, help us honor and share in an online version of our Survivor's Walk, featuring your submitted photos.
About Morton Plant Mease Health Care Foundation
For more than 40 years, Morton Plant Mease Health Care Foundation has provided philanthropic support to the not-for-profit hospitals of Morton Plant Mease, including Morton Plant, Clearwater; Mease Dunedin; Mease Countryside, Safety Harbor and Morton Plant North Bay, New Port Richey.
For more information about Pitch For Pink, email Robert Stretch at [email protected].