Arrighetti Wins Again, CC Blanks Hounds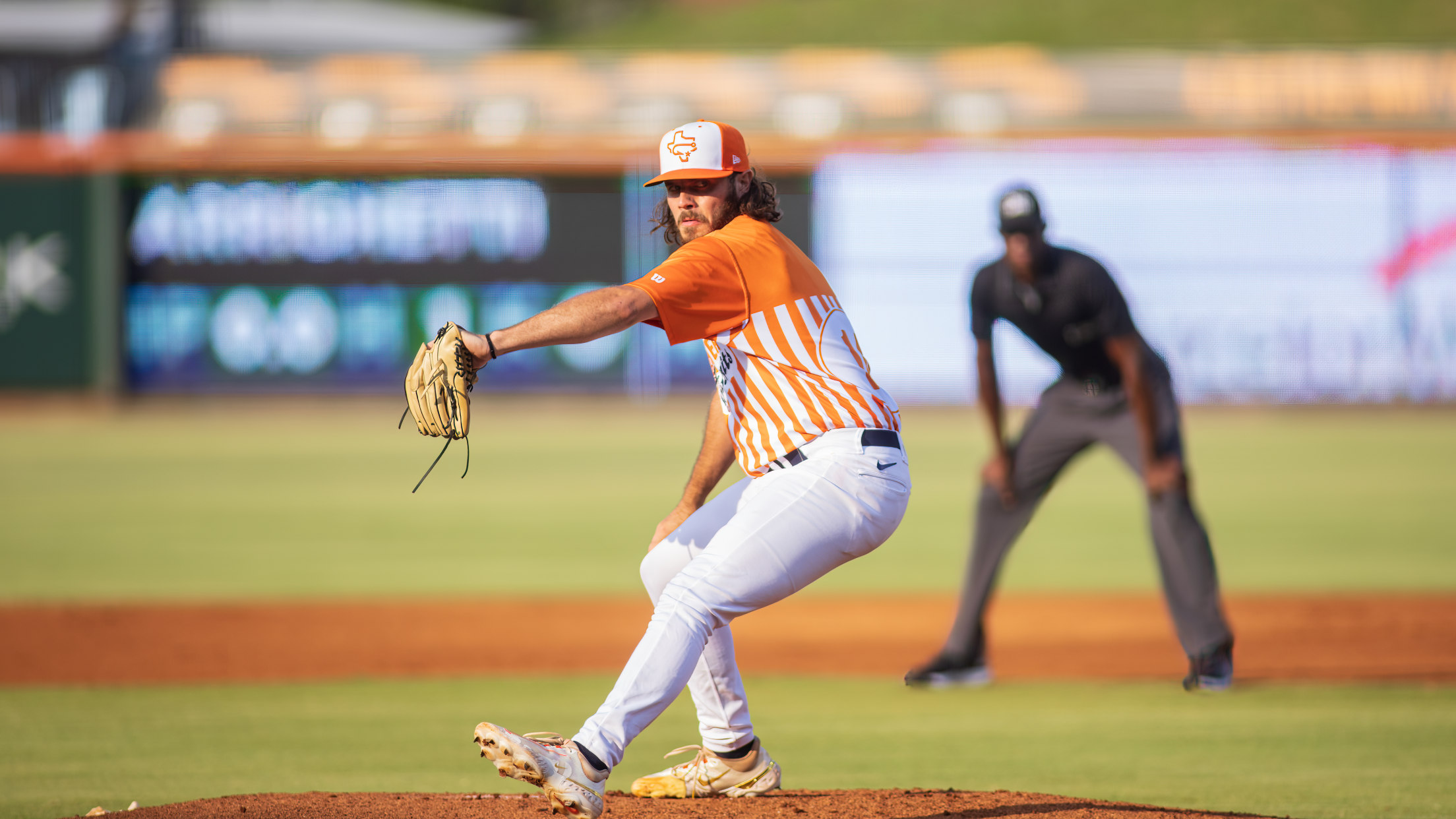 Spencer Arrighetti has allowed one run in 22 May innings. (Ben Zaragosa)
Box Score CORPUS CHRISTI - Spencer Arrighetti and a parade of four relivers teamed to hold Midland to five hits Wednesday night in a 2-0 victory at Whataburger Field. The Hooks have won three in a row and seven of their last nine games. The lone run needed was a
CORPUS CHRISTI - Spencer Arrighetti and a parade of four relivers teamed to hold Midland to five hits Wednesday night in a 2-0 victory at Whataburger Field.
The Hooks have won three in a row and seven of their last nine games.
The lone run needed was a first-inning marker delivered by Drew Gilbert and Joey Loperfido via a single and a two-out double, respectively.
Loperfido clubbed another two-out two-bagger in the third. He was chased home when Quincy Hamilton ripped a single into right field.
Arrighetti picked up his third consecutive win by spreading three hits and one walk over five innings. The 23-year-old from Katy struck out six and was able to strand a pair in his final frame.
In four May assignments, Arrighetti has permitted just one run over 22 combined innings.
Ray Gaither, making his Double-A debut, and Tyler Brown both booked ended 1-2-3 innings with strikeouts. Brown sports a 1.23 ERA in eight outings this month.
Cesar Gomez, pitching for the first time since May 16, left the bases loaded in the eighth before Cole McDonald spun a perfect ninth for his third save.
All three of the Hooks shutout wins have come in the last 10 games.