Astros Caravan Comes to Corpus Christi January 16
Players to coach public CCPD vs. CCFD softball game at Whataburger Field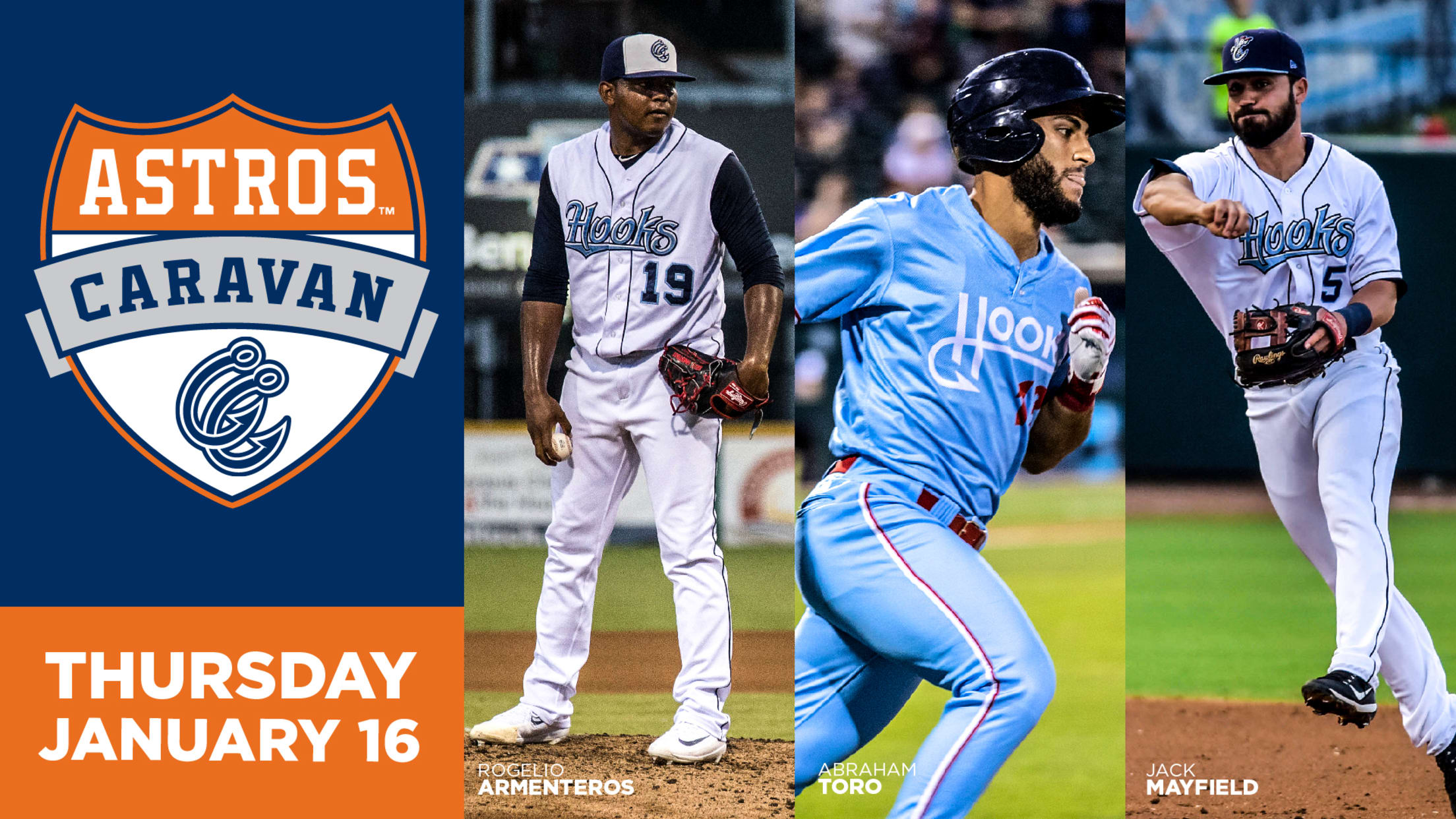 CORPUS CHRISTI - Infielder Jack Mayfield and pitcher Rogelio Armenteros will join 2019 Hooks Player of the Year Abraham Toro on the Sparkling City leg of the 2020 Houston Astros Caravan on Thursday, January 16.The Caravan will first stop at Driscoll Children's Hospital before heading to Whataburger Field for the
CORPUS CHRISTI - Infielder Jack Mayfield and pitcher Rogelio Armenteros will join 2019 Hooks Player of the Year Abraham Toro on the Sparkling City leg of the 2020 Houston Astros Caravan on Thursday, January 16.
The Caravan will first stop at Driscoll Children's Hospital before heading to Whataburger Field for the night's festivities.
Hooks Sapphire and Diamond season members will be treated to an exclusive meet-and-greet photo opportunity at 5:30 p.m.
At 6 p.m., members of the Corpus Christi police and fire departments will square off in a softball game coached by Toro, Mayfield and Armenteros. The softball event is open to the public.
RSVP on the Hooks Facebook event page for updates on the caravan.
Call 361-561-HOOK (4665) or visit cchooks.com for information on Hooks Season Memberships.