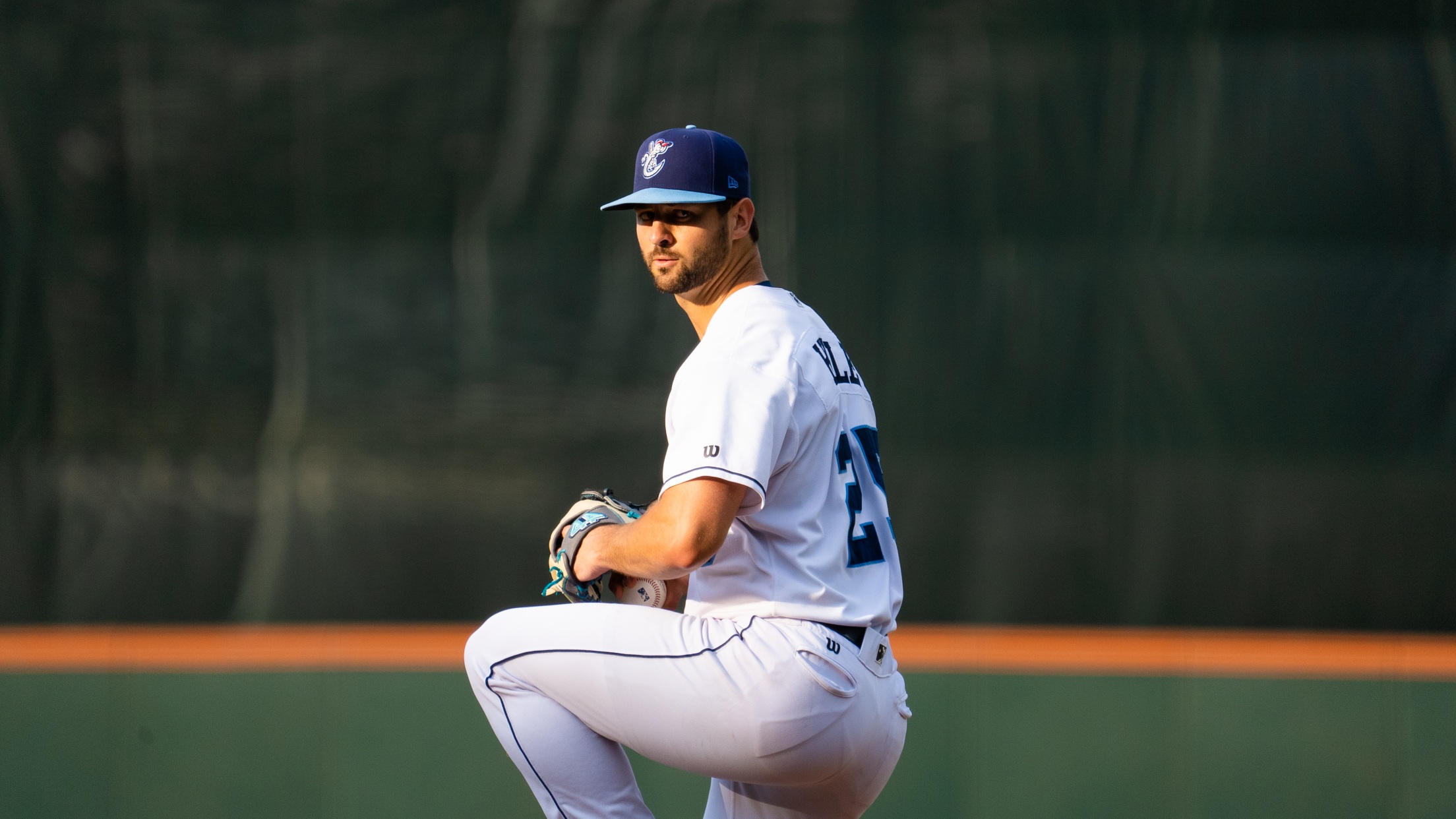 Blair Henley fired five shutout innings in a no-decision vs. Midland Thursday night. (Marcus Sarate)
Box Score CORPUS CHRISTI - The RockHounds posted a pair of late five-spots to wrangle the Hooks, 11-1, Thursday night at Whataburger Field. Despite the setback, Corpus Christi has won seven of its last 10 games. The Hooks staked themselves to a 1-0 lead in the second. Scott Schreiber opened
CORPUS CHRISTI - The RockHounds posted a pair of late five-spots to wrangle the Hooks, 11-1, Thursday night at Whataburger Field.
Despite the setback, Corpus Christi has won seven of its last 10 games.
The Hooks staked themselves to a 1-0 lead in the second. Scott Schreiber opened with a lead-off walk, stole second and then raced home on a double off the bat of Shay Whitcomb.
Blair Henley seized the advantage by spinning five shutout innings. Henley, who faced two over the minimum, has allowed one earned run over his last three outings, covering 14 innings pitched.
Following Henley's exit, the RockHounds erupted for 11 runs on 10 hits and five walks while scoring five times in both the sixth and eighth.
Midland starting pitcher Joey Estes responded to Whitcomb's second-inning double by retiring 17 of the final 18 batters he faced.