Hooks and BUSH'S® Beans Donate to Driscoll Children's Hospital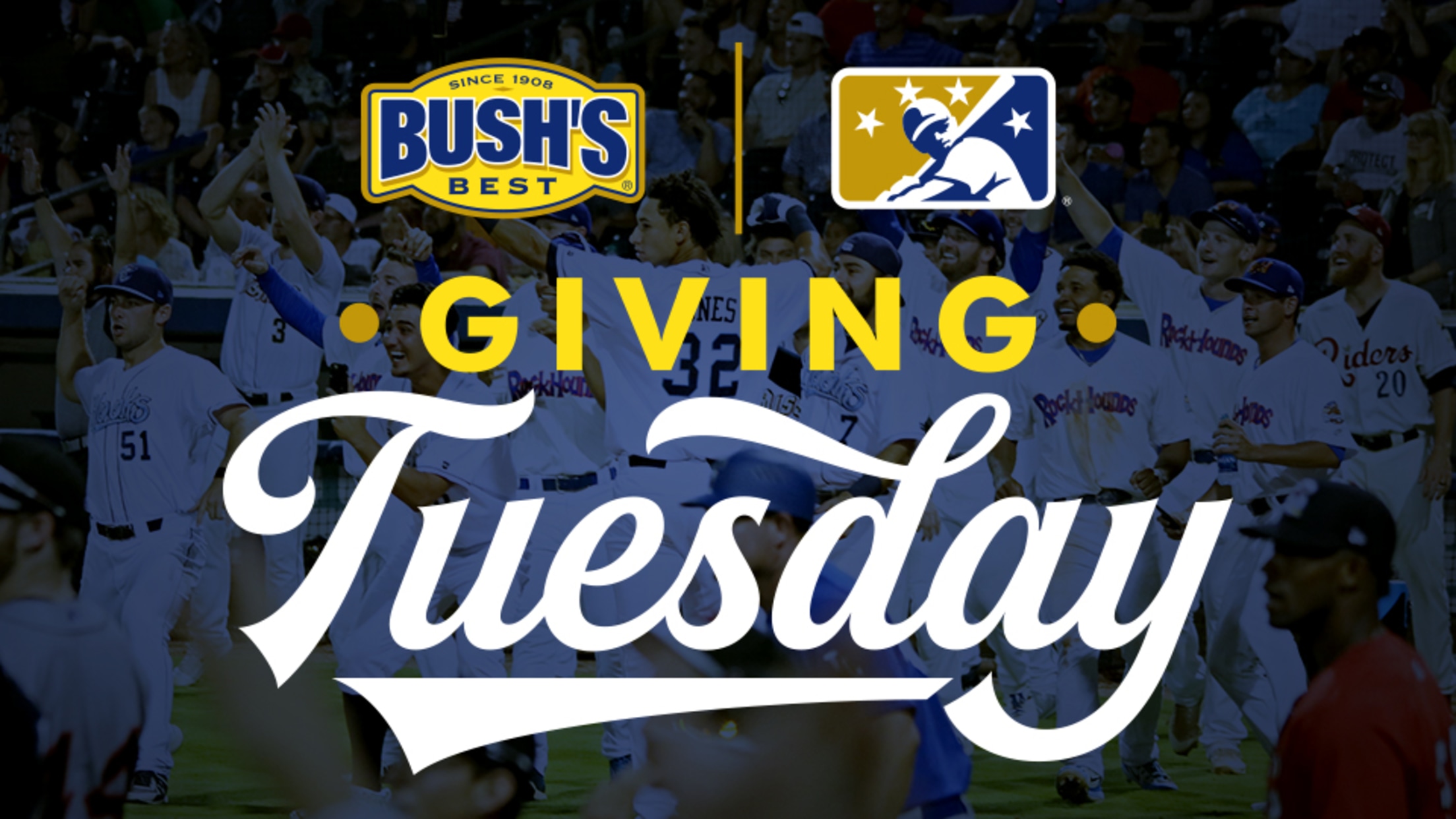 CORPUS CHRISTI - The Corpus Christi Hooks, in partnership with BUSH'S® Beans, announced today they will provide a donation to Driscoll Children's Hospital as part of #GivingTuesday, a movement that celebrates and supports giving and philanthropic events at the start of the holiday season, on Tuesday, Nov. 27.Since its inaugural
CORPUS CHRISTI - The Corpus Christi Hooks, in partnership with BUSH'S® Beans, announced today they will provide a donation to Driscoll Children's Hospital as part of #GivingTuesday, a movement that celebrates and supports giving and philanthropic events at the start of the holiday season, on Tuesday, Nov. 27.
Since its inaugural year in 2012, Giving Tuesday has been a global day of giving fueled by the power of social media and collaboration. Celebrated on the Tuesday following Thanksgiving and the popular shopping holidays Black Friday and Cyber Monday, the event kicks off the giving season each year by inspiring people to give back.
This past season, first baseman Taylor Jones was named the BUSH'S Most Valuable Player (MVP) at the 2018 Texas League All-Star Game in Midland. In addition to the award, BUSH'S and the Hooks will contribute to the local community by providing a monetary donation to Driscoll Children's Hospital.
"Driscoll Children's Hospital ensures the youth of South Texas have access to the best medical care available," Hooks General Manager Wes Weigle said. "We are always delighted to aid them in this mission. I'd like to thank Taylor Jones for coming up with that big swing, and BUSH'S Beans for helping us make an impact in the Coastal Bend."
BUSH'S Beans sponsored 11 All-Star Game MVP awards throughout Minor League Baseball this summer. Each BUSH'S MVP Award recipient's team will be donating to a local charitable organization of the team's choosing.
"It is truly inspiring to see how MiLB clubs and their local communities support each other," said Mike Morris, Senior Brand Manager at Bush Brothers & Company. "We are proud to recognize the contributions of BUSH'S All-Star MVP Award winner Taylor Jones by joining with the Hooks to contribute to Driscoll Children's Hospital."
Click here to learn more about the long-term partnership Minor League Baseball and BUSH'S Beans, the "Official Beans of Minor League Baseball," cooked up in 2016.