Hooks Pen One-Hitter for Third Straight Win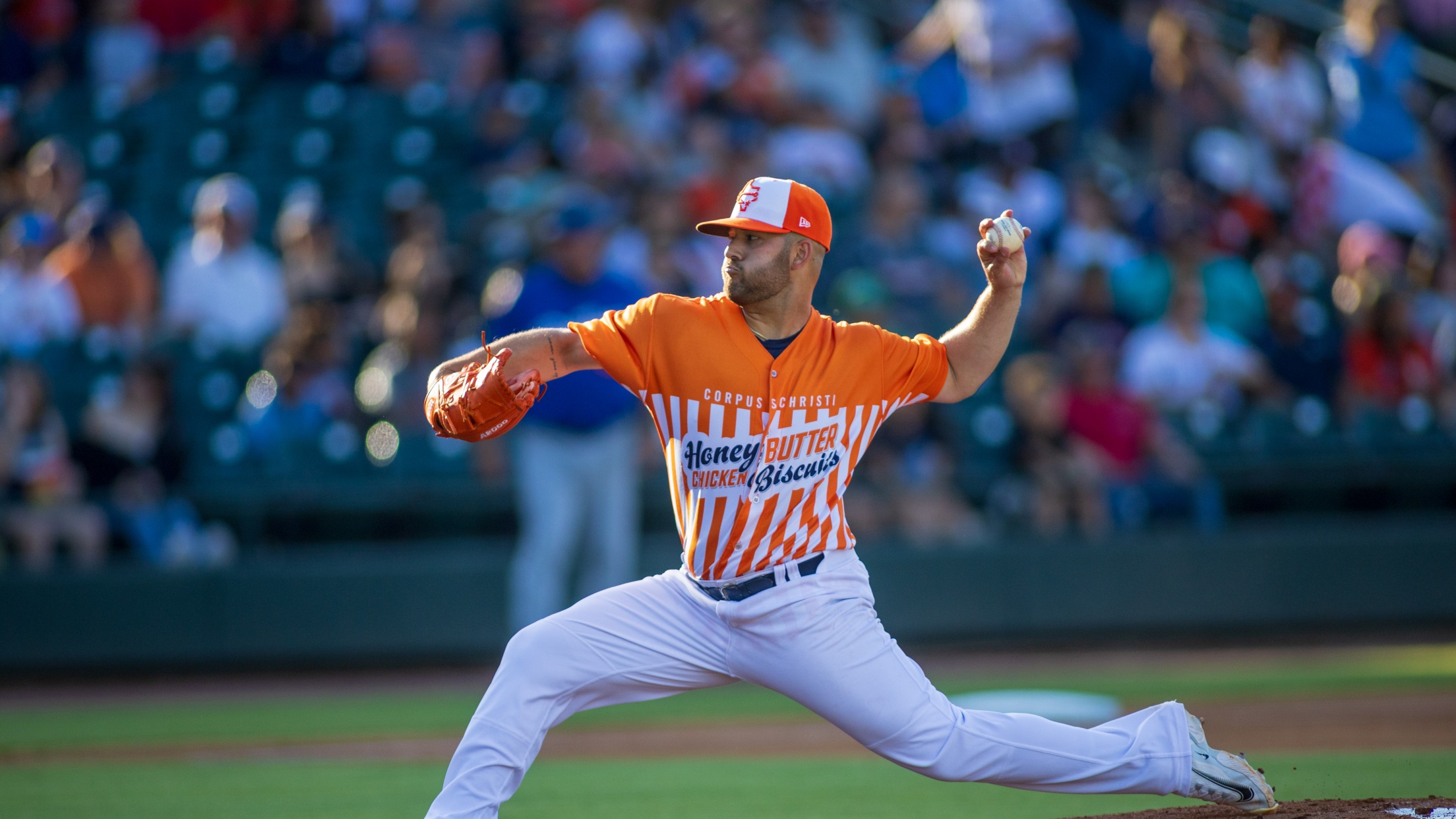 Box Score CORPUS CHRISTI - Julio Robaina matched his personal best with 10 strikeouts over 6 1/3 dominant innings Wednesday night, leading the Hooks to a 1-0 win over the Drillers before 5,532 fans at Whataburger Field. Corpus Christi has pitched a pair of 1-0 wins over the last three
CORPUS CHRISTI - Julio Robaina matched his personal best with 10 strikeouts over 6 1/3 dominant innings Wednesday night, leading the Hooks to a 1-0 win over the Drillers before 5,532 fans at Whataburger Field.
Corpus Christi has pitched a pair of 1-0 wins over the last three games, striking out 38 against nine hits, six walks and three runs (two earned) in 27 innings.
Robaina permitted just one base runner thanks to a two-out single in the fourth. The lefty from Havana sports a 1.76 ERA in three May assignments.
Wednesday's lone marker came in the Corpus Christi sixth. Drew Gilbert poked a single into right and then raced home on a double off the bat of Joey Loperfido.
Diosmerky Taveras, bolstered by an outfield assist from Gilbert in right, limited the Drillers to a walk and hit batsman over 1.2 innings.
Tyler Brown worked around an error and walk in the ninth for his third save.
With the result, the Hooks own two one-hitters on the year and 10 in their 18-year tenure.
Rehabbing Astros second baseman Jose Altuve went 1-for-4 while playing eight innings at second base. Altuve's two rehab appearances with CC drew 12,546 fans.