Rounding out his game: How Curtis Terry Became More Than a Power Hitter
Rangers Minor League Player of the Year Transformed his Game Defensively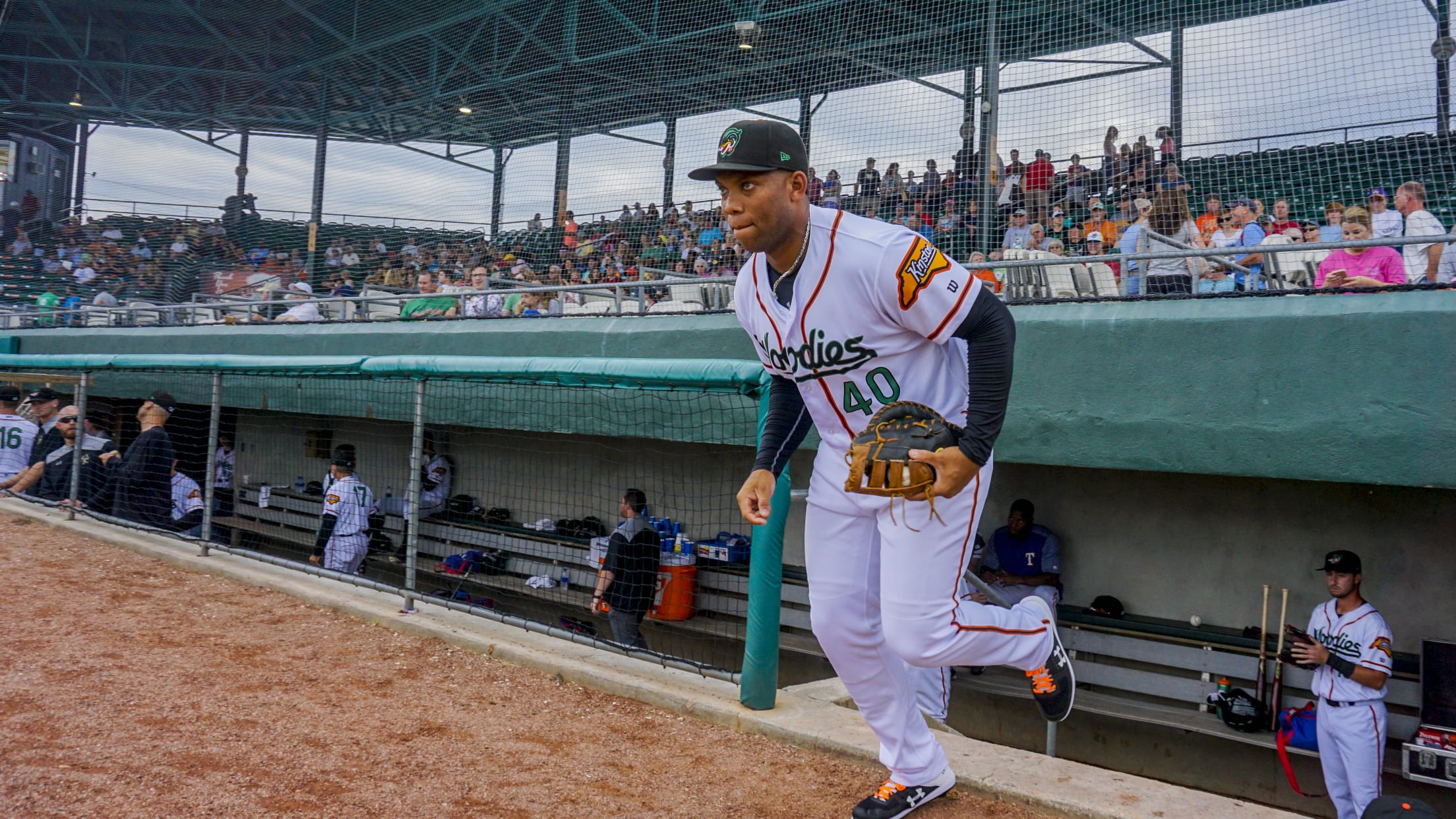 (Matthew Edwards)
When you begin to unpack the accolades and statistics produced from his 6-foot-3-inch, 264-pound frame, it's easy to slap the label of "power hitter" on Curtis Terry's game. While the pop is undeniable, one thing that shouldn't fly under the radar is his growth as a fielder. A native of
When you begin to unpack the accolades and statistics produced from his 6-foot-3-inch, 264-pound frame, it's easy to slap the label of "power hitter" on Curtis Terry's game. While the pop is undeniable, one thing that shouldn't fly under the radar is his growth as a fielder.
A native of Snellville, Ga., Terry was well aware that it would be his bat, not his glove, that would get him drafted. "I knew coming out of high school you could get drafted if you could hit, you'll play longer if you can hit, and that'll give you time to figure out the defense," said Terry. "So, I was taking my ground balls to get my reps but I wasn't really learning anything. My focus was my hitting and getting it down pat because that was my way in the door."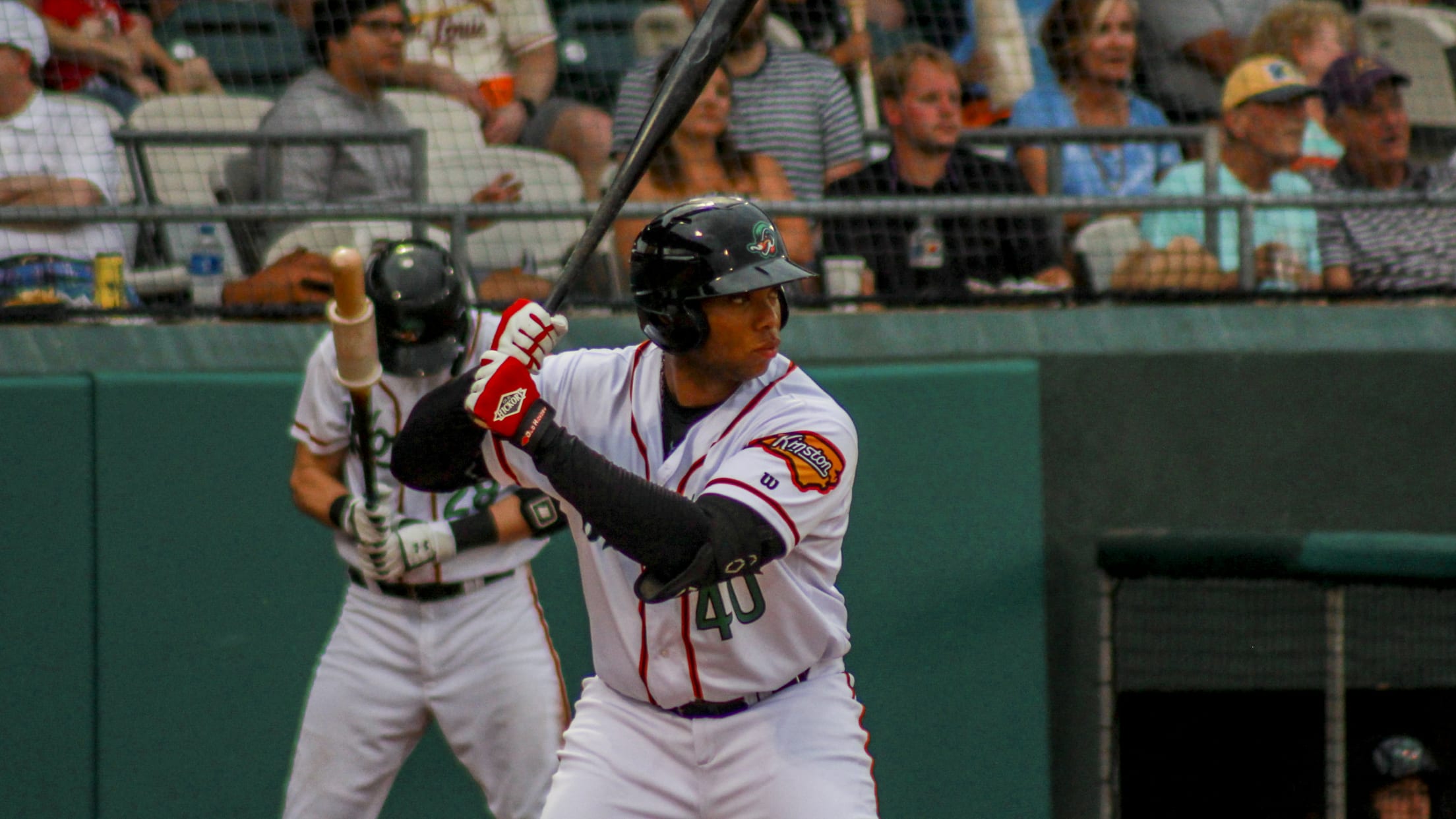 To some extent, Terry was right. He was selected by the Rangers in the 13th round in 2015 out of Archer High School, where he was an All-Region First Team selection, and began his pro career that summer in the Arizona League (AZL). But it didn't take long for his defense to be exposed. His first game for the AZL Rangers came on June 22 against the AZL Royals. The second batter of the game bounced a ball right to Terry at first -- he reached out to field it and the next thing he knew the ball had bounced right in-between his legs, and into right field. "I wasn't prepared," said Terry. "I knew that ultimately if I didn't get it going [defensively] it could be the downfall of my career." It was the wakeup call he needed.
"When he came in you thought he was going to hit, thought he had the ability to hit, but thought he was a DH," said Corey Ragsdale, who at the time was the Rangers Minor League Field Coordinator, and now serves in the same capacity at the Major League Level. "There wasn't a part of his game defensively that was probably average."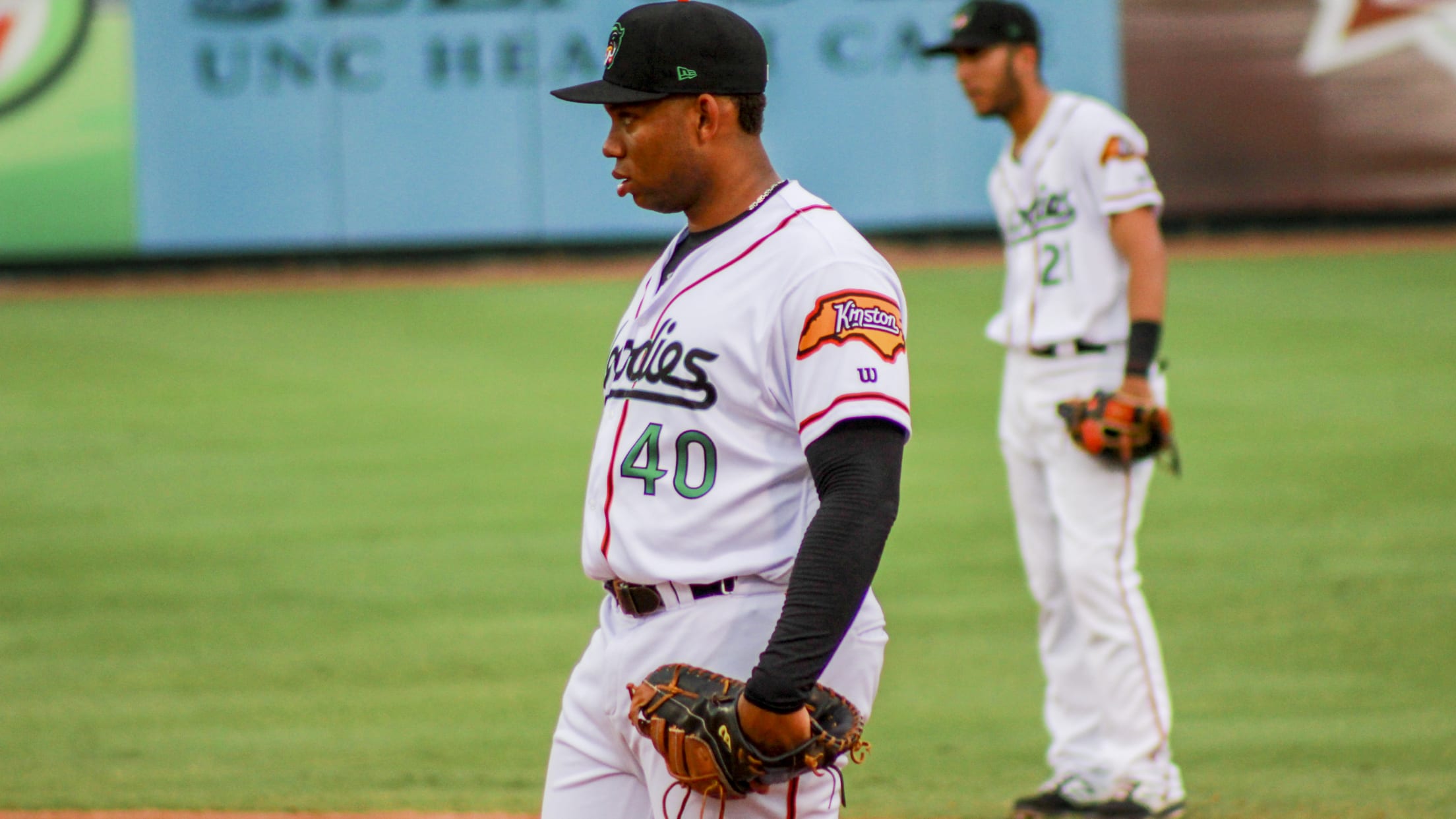 Terry got to work with Rangers Infield Coordinator Kenny Holmberg. The goal was to get back to the fundamentals of fielding and footwork. Holmberg worked with Terry on taking ground balls at a variety of positions, to push the mindset that it wasn't just about playing first base, but becoming a fielder. It also became clear quickly that this would not be a quick fix, but rather a commitment to a process.
"Curtis was born a hitter, with a hitter's heartbeat since the day he picked up a bat," said Holmberg. "The challenge, as with all players, is to develop the complete player. We always talk about vision and decision making: understanding hops, understanding hitters, having field awareness…and from there comes the physical part – your footwork, your hands…but we put a lot of time into using our eyes, using our brain, and putting us in a position to have success."
Terry returned to the Arizona League in 2016, finishing the year with nine games at Short-Season Spokane. In 2017 Terry played the entire season with the Indians, the Rangers Northwest League Affiliate. It was then that the offensive production started to garner him some attention. He hit a league-best 12 home runs (which tied for the highest home run total in the Northwest League since 2012), and added 12 doubles in 61 games, a performance that he felt was good enough to earn a promotion to Single-A Hickory the following spring. However, he committed 11 errors defensively and the Rangers decided it was best for him to remain in Spokane.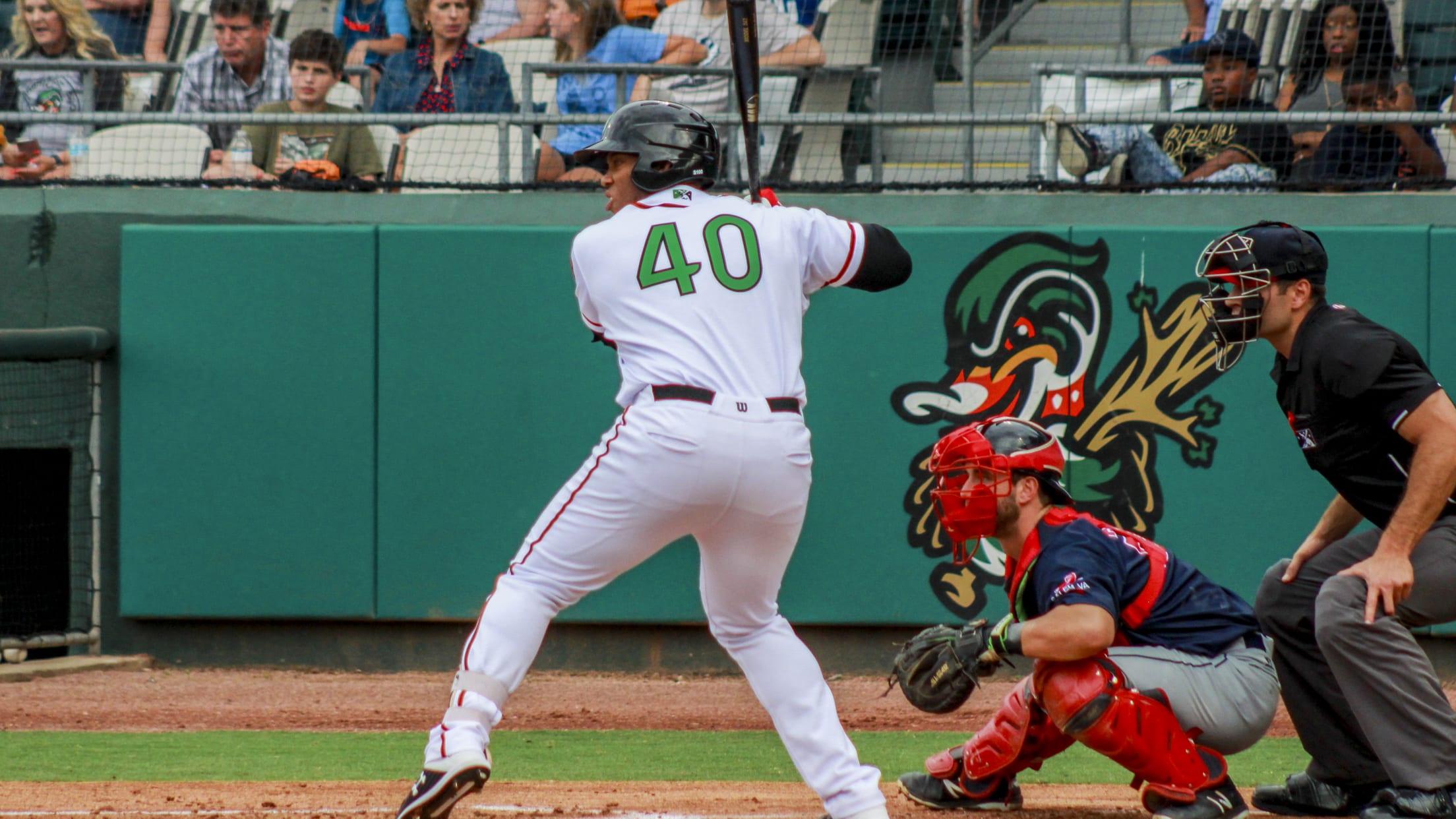 Perhaps the only people more disappointed in his return to Spokane than Terry were opposing pitchers. In 2018 he was named the Northwest League Most Valuable Player after leading the circuit in home runs (15), RBI (60), total bases (149), runs (51), and OPS (1.040) in 67 games played. He committed just four errors, but spent a considerable amount of time as the team's designated hitter, playing just 38 games at first base.
One adjustment Terry made in the field was his throwing motion. In high school he threw the ball overhand, but as his body developed and his shoulders broadened, he lost the consistency in delivering on-target throws. The inconsistency had continued into his first couple of years of pro ball, and the Rangers, were searching for a solution, in particular, to help him turn double plays. So, in 2018 Terry began experimenting, and began throwing from a lower release point: much lower, in-fact, like a submarine style pitcher. But it worked. "I can probably throw over 80 [miles per hour] like that," Terry laughed. "It is hilarious to see people's reactions the first time they see me throw like that."
Terry was assigned to the Hickory Crawdads out of spring training in 2019. The balls continued to fly out of the ballpark, and Terry saw more time in the field. In the first half he slashed .268/.333/.570/.904 and pacing the circuit in doubles (24) and home runs (15) and was awarded spot on South Atlantic League North Division All-Star team. He also won the 2019 South Atlantic League Home Run Derby, and was promoted to Advanced-A Down East on June 21.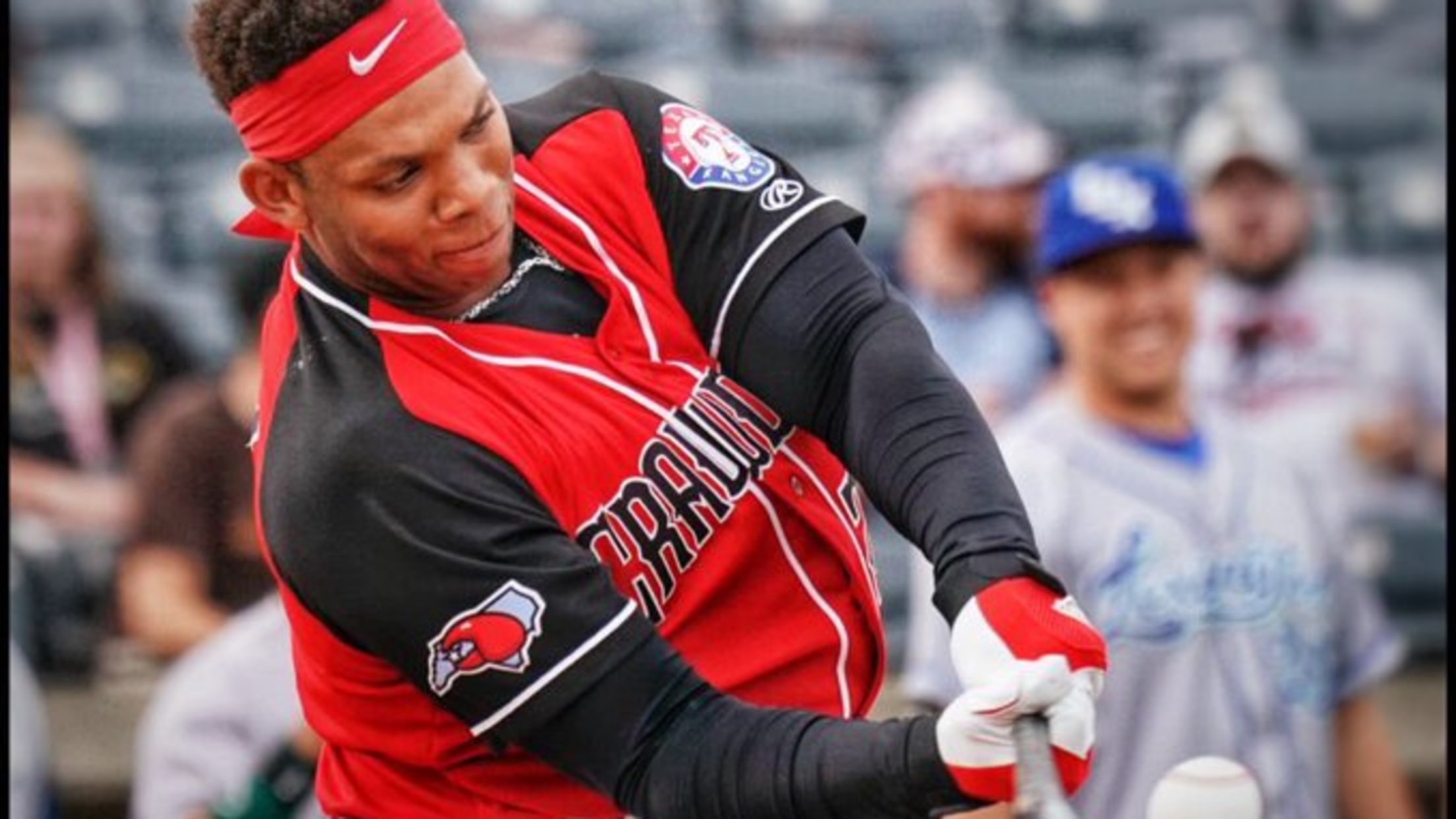 Terry continued to swing a hot bat a rung higher on the Rangers minor league ladder. In 67 games with the Wood Ducks, Terry slashed .322/.395/.515/.910 with 10 more long balls. The accolades continued to roll in. Terry was named the Carolina League Player of the Month in July. Come the end of the season he had garnered recognition as a Rangers Organization All-Star by MiLB.com and High-A All-Star by Baseball America. Perhaps most prestigious, the Rangers named him their Tom Grieve Minor League Player of the Year.
"It was cool to see all of my hard work paying off," said Terry, who got to take batting practice with the Big League squad in Arlington before being recognized at Rangers game in September. "It was a priority to show people I'm not just a DH," he added, after playing 116 of 129 games in the field. He recalls one moment in particular during his time in Hickory. He was playing first base against the Greensboro Grasshoppers. With a runner at third base and less than two out he made a backhand diving stop on a sharp grounder, got to his feet, and raced to first ahead of the runner and then fired home in an attempt to prevent the runner from scoring. "I realized, wow, I probably couldn't have made that play two or three years ago," said Terry. It was a testament to hard work paying off.
Last night @curtball28 played long ball to lift the Woodies to a walk-off win over Carolina! #TogetherWe

🎙️@matt_present pic.twitter.com/eB5lbmolEP

— Down East Wood Ducks (@GoWoodDucks) August 7, 2019
"He was a huge part of what we did," said Ragsdale, who skippered the Wood Ducks in 2019. "We did DH a catcher, but it wouldn't have mattered, he would've played first base anyway. To be as big as he is and have the footwork around the bag, and the ability to pick baseballs and to pick up his infielders, it was unbelievable. He was very good, and it was a very pleasant surprise."
Growing up, the player Terry most looked up to was Albert Pujols. A ten-time All-Star for the St. Louis Cardinals and Los Angeles Angles, Pujols embodies so many qualities that Terry strives for. Pujols has won six Silver Sluggers, three MVP awards, and two gold gloves, and has demonstrated longevity, too, having so far played a 19-year Major League career. Pujols and Terry share a similar build, and were both drafted in the 13th round. "I don't want to be a one-trick pony," said Terry. "I want to be able to help the team in all different kinds of ways, not only with my bat, not only with my glove, but also with baserunning, and being a good teammate, just all around being a good player."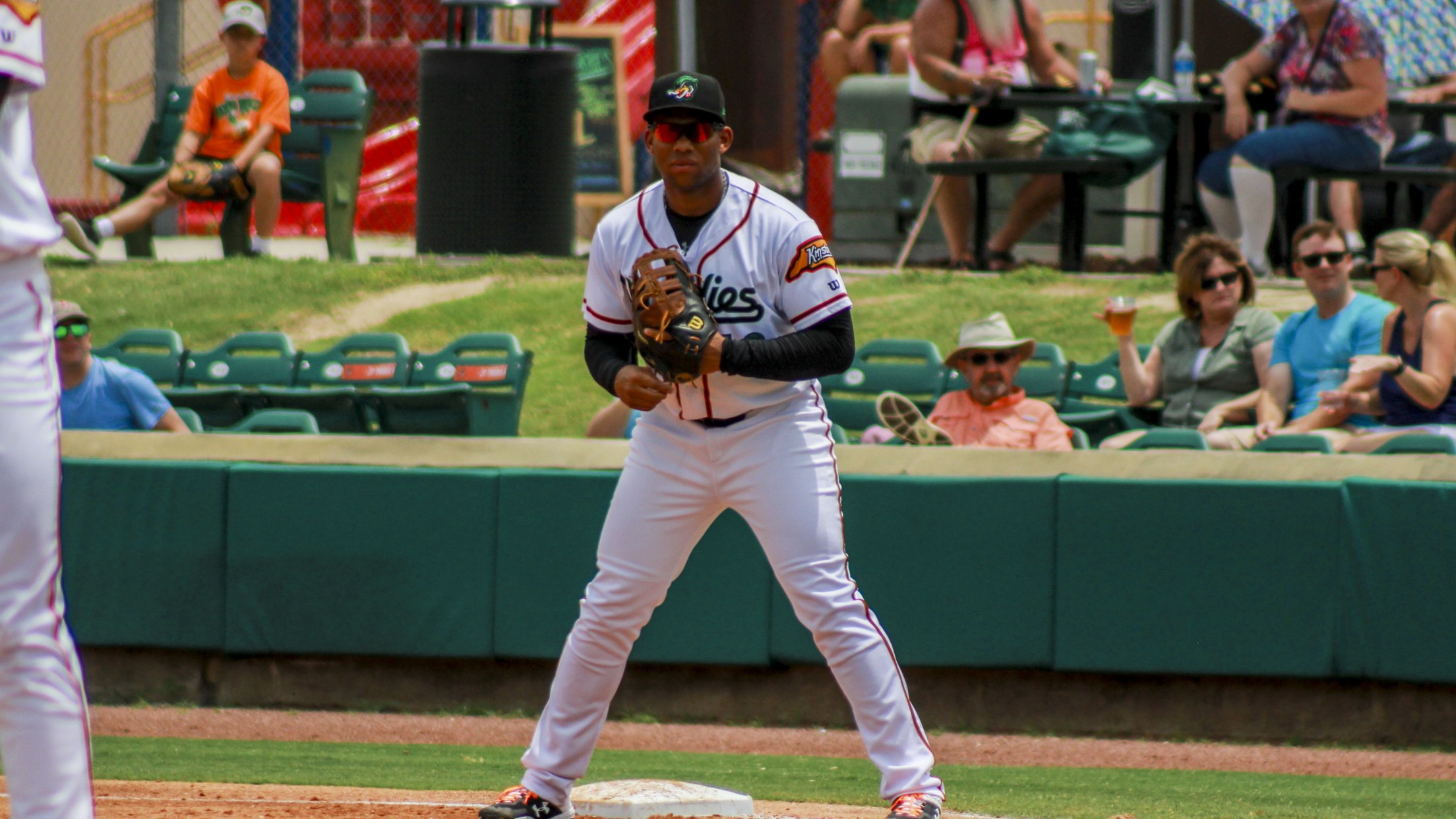 As an offseason job, Terry hopes to give young players someone to look up to, serving as a coach for a local travel team. He preaches being a good all-around player, and learning the mental side of the game from a young age. He hopes that he can provide them prospective and personal experience, recognizing how far he has come since the day he was drafted. "From when I started till now, I've come a long way as a pro player. I'm very thankful to my teammates and coaches and everyone who has helped me along the way," said Terry. "It's not just about what I've done on the field, but off the field too, and the kind of person they've helped me become, not just as a player, but as a man."