Father's Day Brunch is SOLD OUT!
Treat Dad to a memorable experience on Sunday, June 20 with brunch in the NEW UPMC Park Stadium Club! For $45 per person, Dad and everyone in his party will enjoy a seat to the game (select either balcony or table seating) and a 90-minute brunch meal starting when the club opens at 12:30 PM. Plus, Dad will get an official baseball signed by a SeaWolves player and everyone can play catch on the field (bring your ball and glove!) after the SeaWolves take on the Altoona Curve (Pittsburgh Pirates) at 1:35 PM.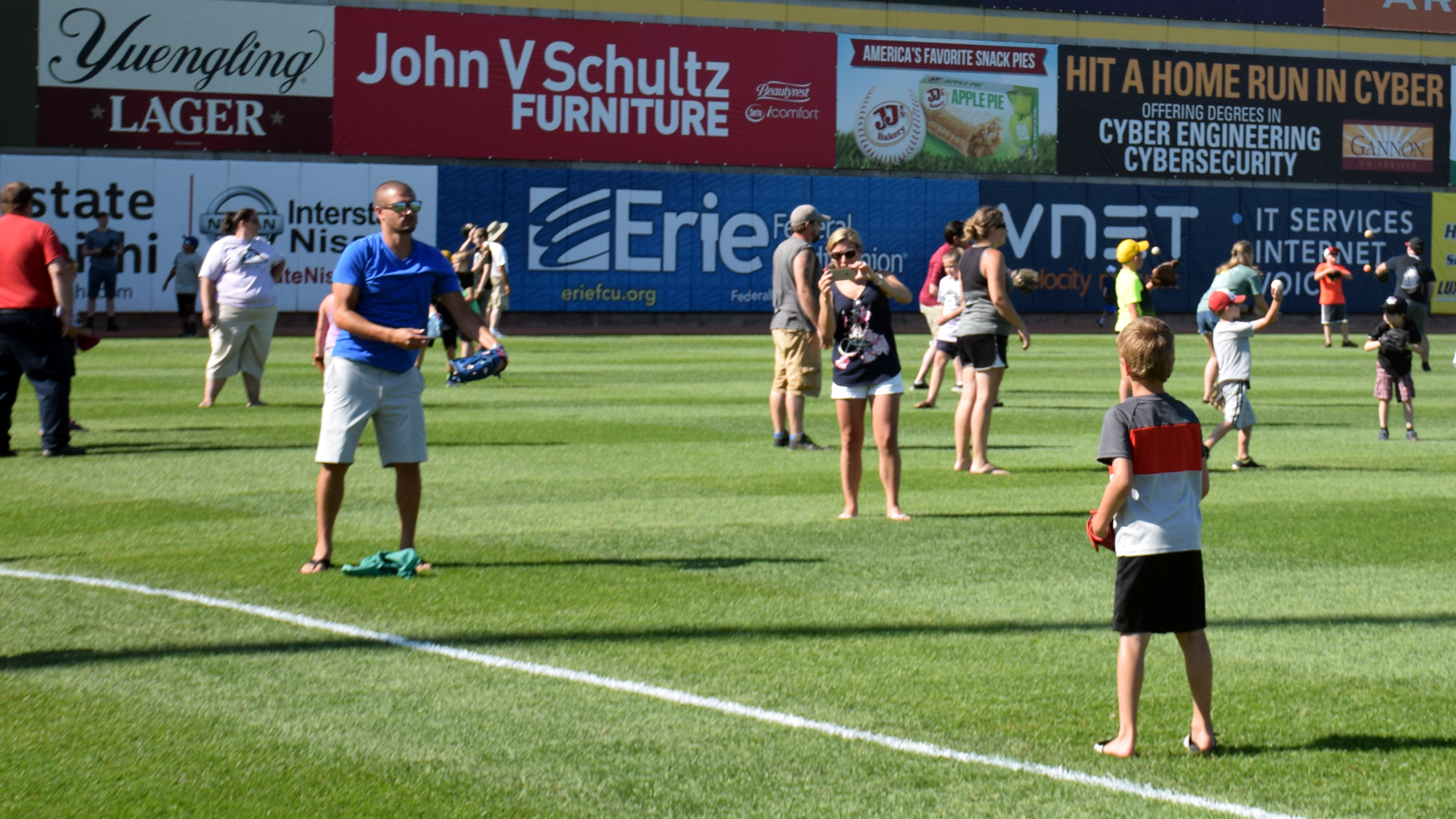 The 90-minute brunch menu includes:
Blueberry-filled pancakes w/ maple syrup
Bacon
Sausage
Tater tots
Fresh Fruit
Caesar salad with chicken
Smith's Italian Sausage w/ sautéed peppers and onions
Beverages: Orange juice, cranberry juice and Pepsi fountain soft drinks
Additional menu items, including beer, wine and spirits, may be purchased from the game day menu. See your bartender or server for details.
UPMC Park offers complimentary admission to children three years of age and under, however we strongly recommend table seating inside the Stadium Club for families with children under the age of 9. Catch on the field lasts for approximately 20 minutes after each Sunday game (weather permitting).