UPMC Park features the most unique gathering space in downtown Erie. Located on the top level of a new left-field building, the UPMC Park Stadium Club is a 175-person space overlooking the playing field. The Stadium Club is perfect for business meetings, banquets, parties and receptions, and the removable balcony window system allows for an open-air experience. This event space features a full-service bar, five large-screen televisions, dedicated restrooms, and a full commercial kitchen. Enjoy a first-class game day experience and/or book fully catered events in this year-round facility.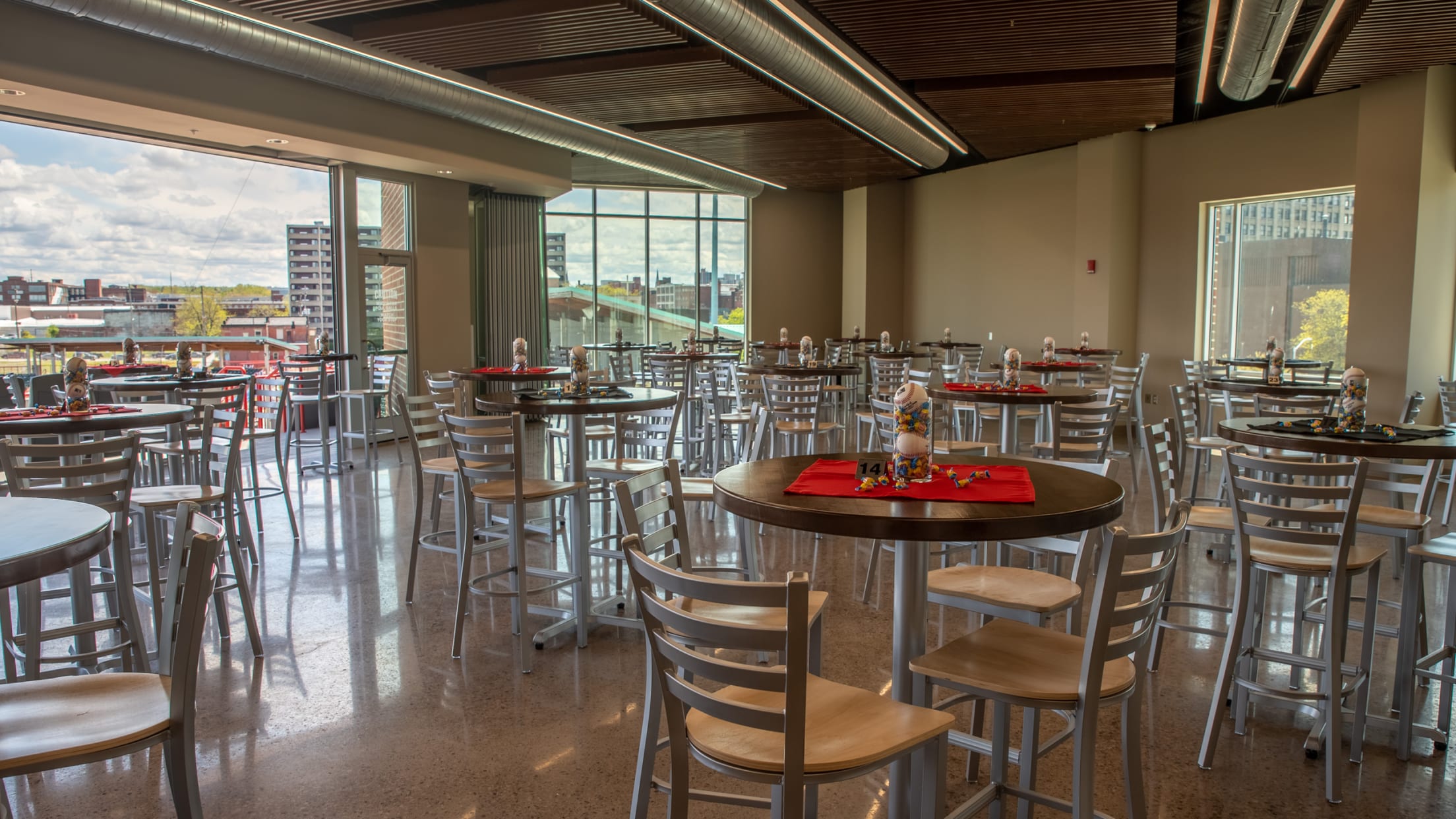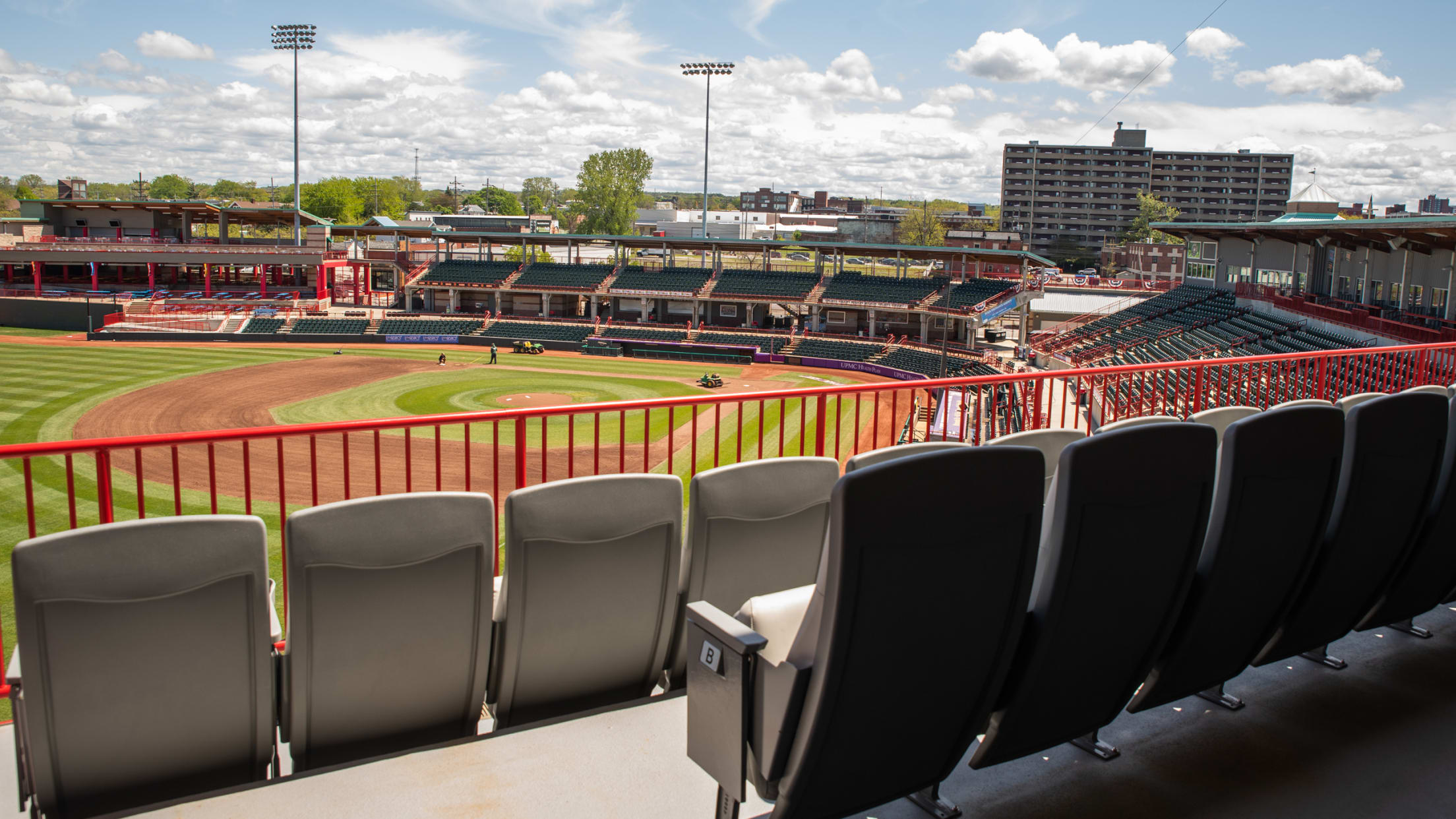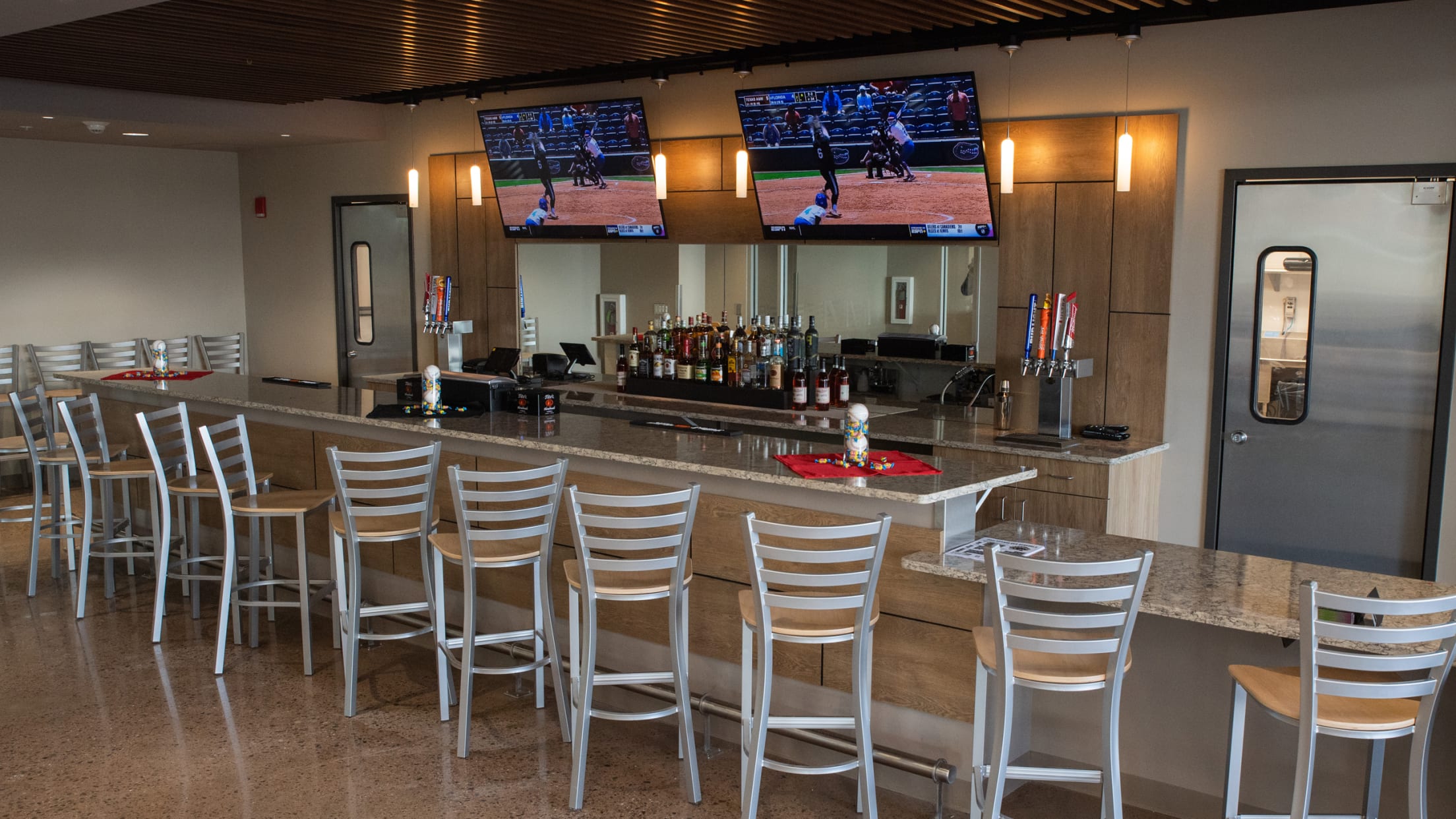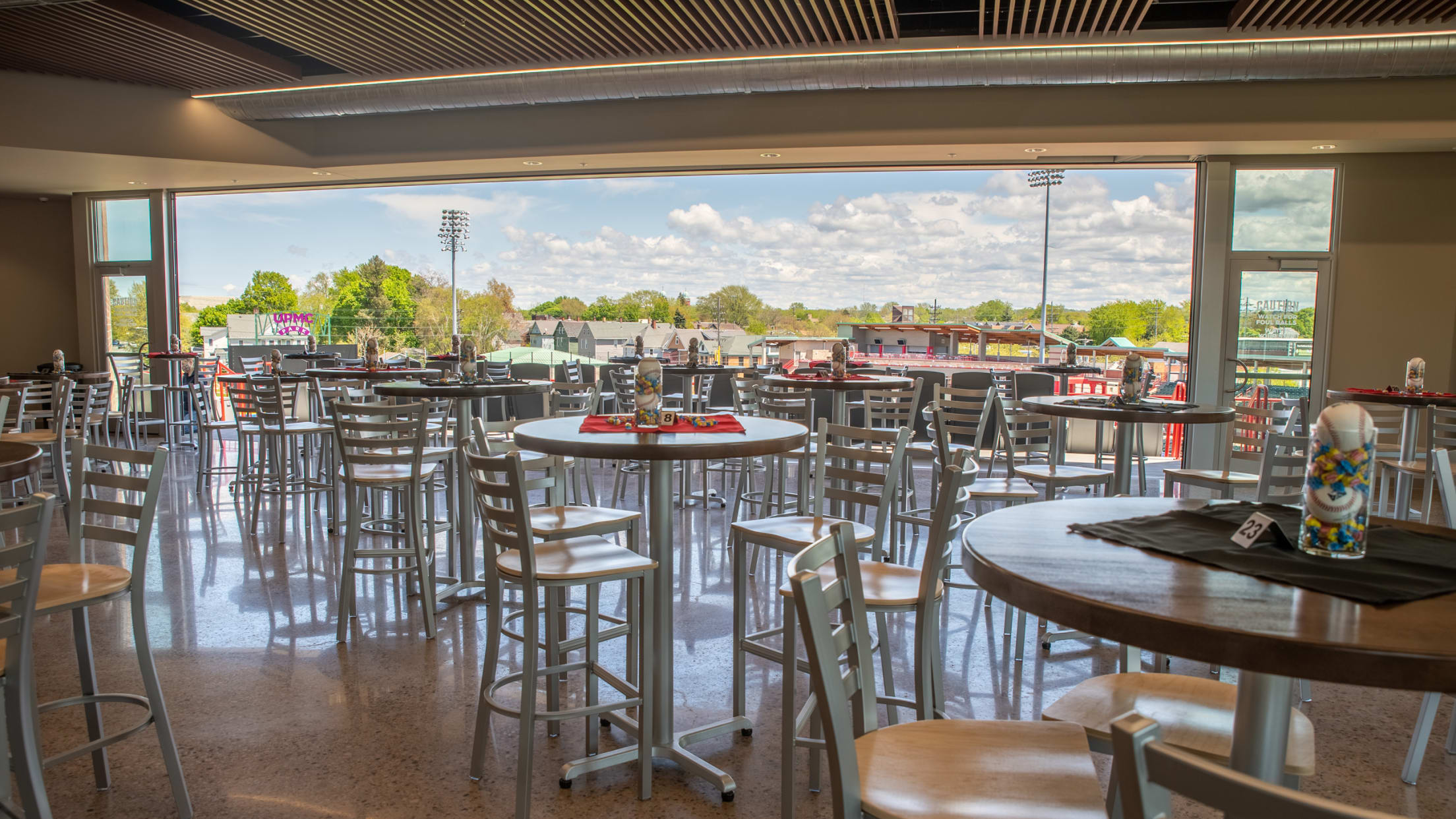 Game Day Group Outings
The Stadium Club is a space designed to be shared by one or more groups and the team's Captain's Club members. Groups of 20 or more should place a 50% deposit for their seats at least four weeks in advance to ensure availability. Final payment is due two weeks prior to the game date.
Pricing (all prices and menus subject to change):
Ticket Only: $30
Ticket + Buffet: $49
Single-Game Buffet Ticket Availability (select dates):
Sunday, May 14 (1:35 PM - Mother's Day)***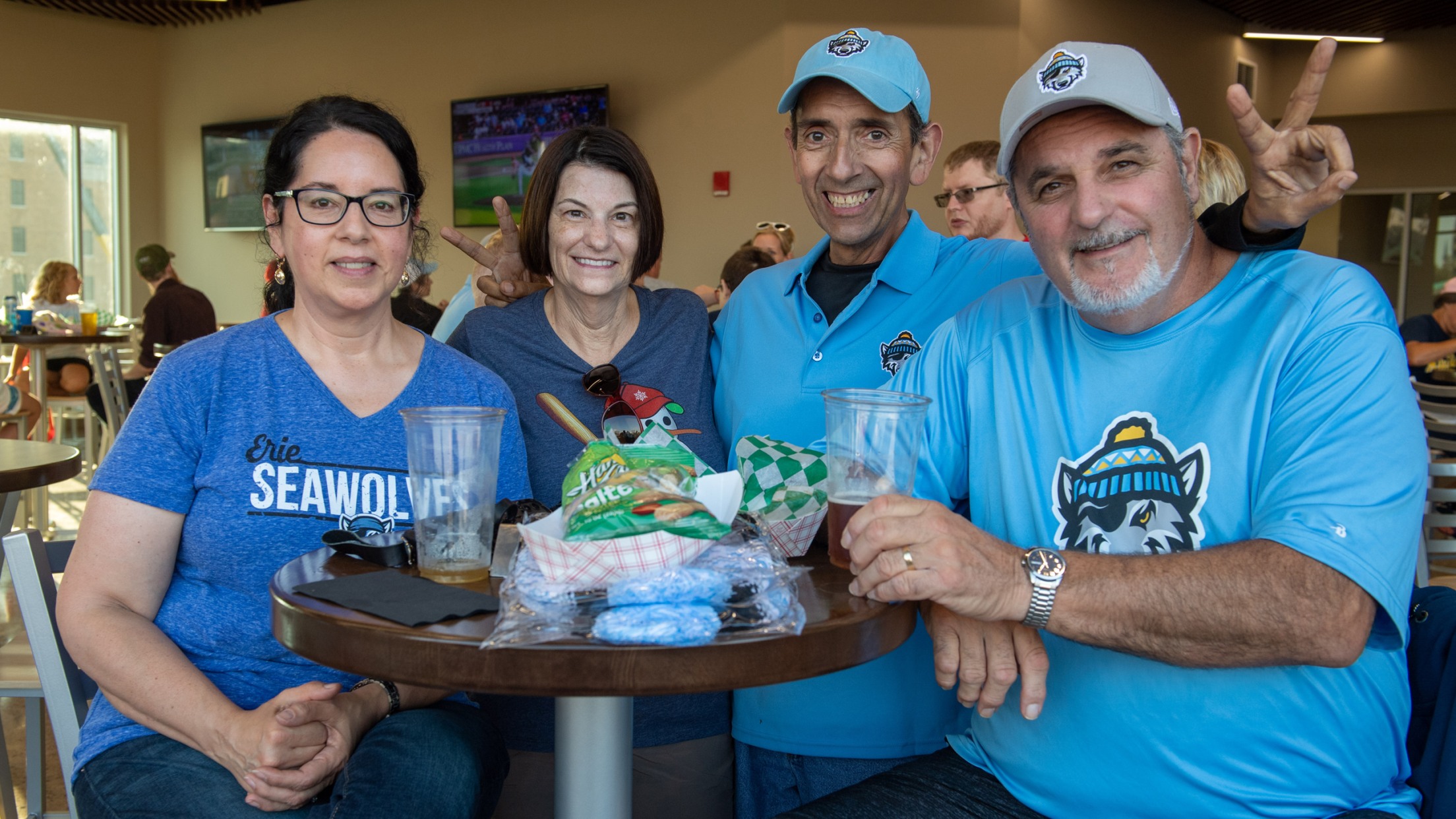 *Must select $18 buffet add-on during checkout
**Howl at the Noon Special: This is not the standard buffet offering. On these dates, each $30 Stadium Club ticket includes complimentary Smith's hot dogs and sausages and Pepsi fountain drinks. No additional selections must be made at checkout.
***Specialty Menu: See details below.
Standard Buffet Details:
Buffet includes three entrees (Smith's hot dogs + two Chef's selections), three picnic-fare side dishes (varies by game), Frito-Lay chips, cookies, and Pepsi fountain drinks.
Serving begins approximately 30 minutes before game time and lasts an hour after first pitch (90 minutes total).
You must have a buffet ticket/wristband to receive service from the buffet attendant.
Game Day Hours:
The Stadium Club opens one hour prior to game time and closes approximately 30 minutes after the game's final out or, when applicable, 15 minutes after the conclusion of post-game Zambelli fireworks. Operating hours may vary for select pre/post-game special events.
Details
Stadium Club Guests should enter the ballpark through the Stadium Club doors, located between the UPMC Park Ticket Windows and the Erie Insurance Arena. Each guest must present their ticket in the first floor lobby, where guests with a meal package will be issued a wristband to be presented to access the buffet or soft drinks. Guests should take the elevator or stairs to the fourth floor Stadium Club.
Only approximately 20% of Stadium Club seating is located on the balcony; most seats are inside the room where the game can be watched from high-top tables or on the Club's 75" televisions. Please request indoor seating if your group has small children or members of your party are uncomfortable with heights (as balcony seats are located on the fourth floor).
Game Day Exclusivity
The Stadium Club is designed for shared use, but it may be exclusively reserved on select non-weekend dates each season. Exclusivity requires a full buyout of all available tickets and a meal plan for all guests in attendance. Exclusivity should be reserved a month or more prior to the season; exclusivity will not be available on a game date once any other Stadium Club tickets have been issued for that same game date.
Specialty Menus
On select dates, the Stadium Club at UPMC Park will offer specialty menus to complement the game day theme. These events are limited to 100 guests and final menu may be subject to supply chain availability. Planned menus for 2023 include:
Opening Night (April 11): TBA
Mother's Day Buffet (May 14): TBA
Special Event Room Rentals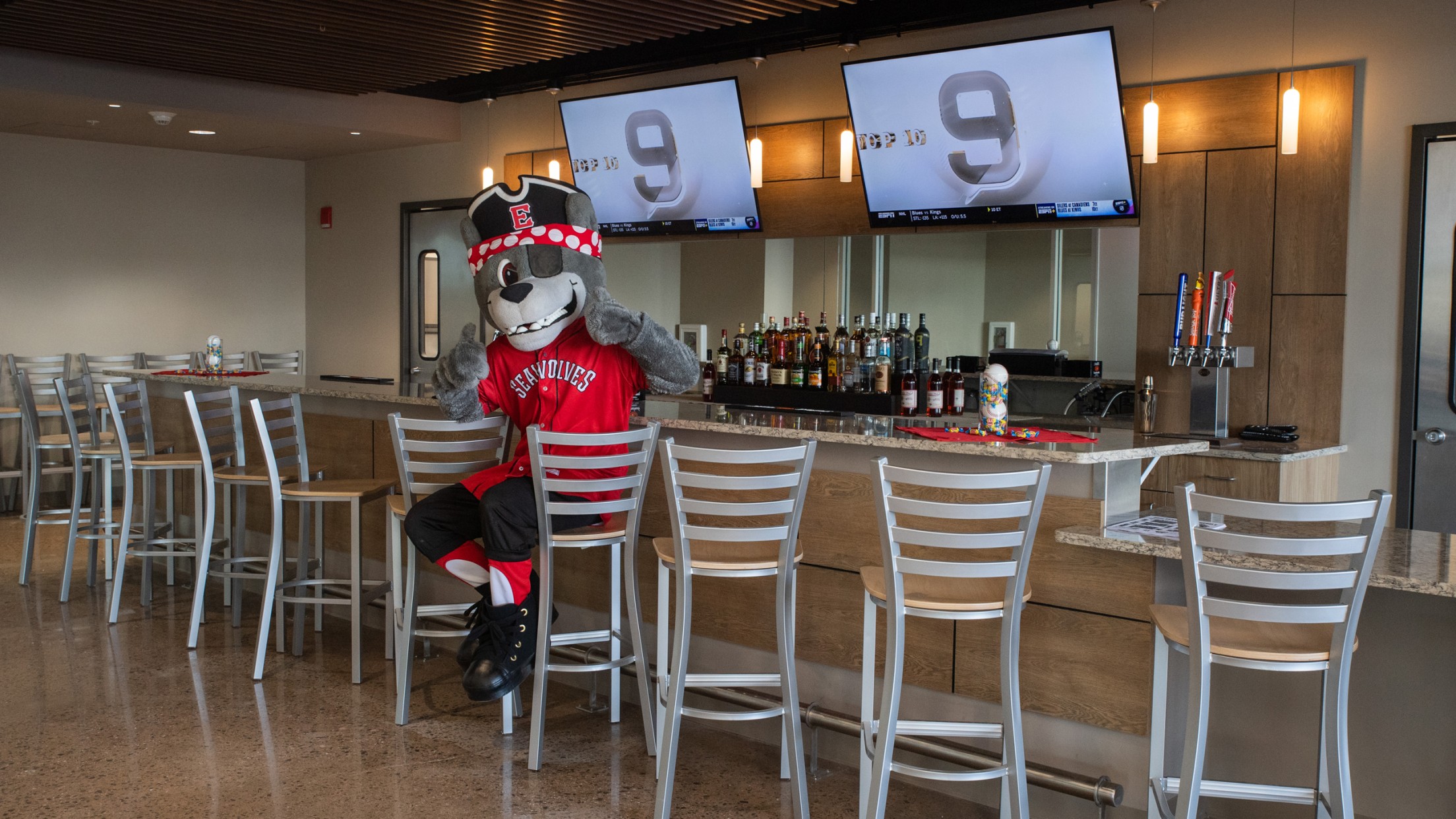 The Stadium Club is perfect for business meetings, baby showers, rehearsal dinners, silent auctions, fundraisers, networking events, and more. The UPMC Park Stadium Club can host events for up to 175 guests, and the base room rental fee is $500 for up to 3 hours of event time (and up to one hour for pre-event set-up). Stadium Club catering and alcohol/beverage service is sold and managed exclusively by SeaWolves Concessions. Additional fees may apply based on the staffing or services required to host your specific event.