Cespedes Reaches Base Four Times in 12-8 loss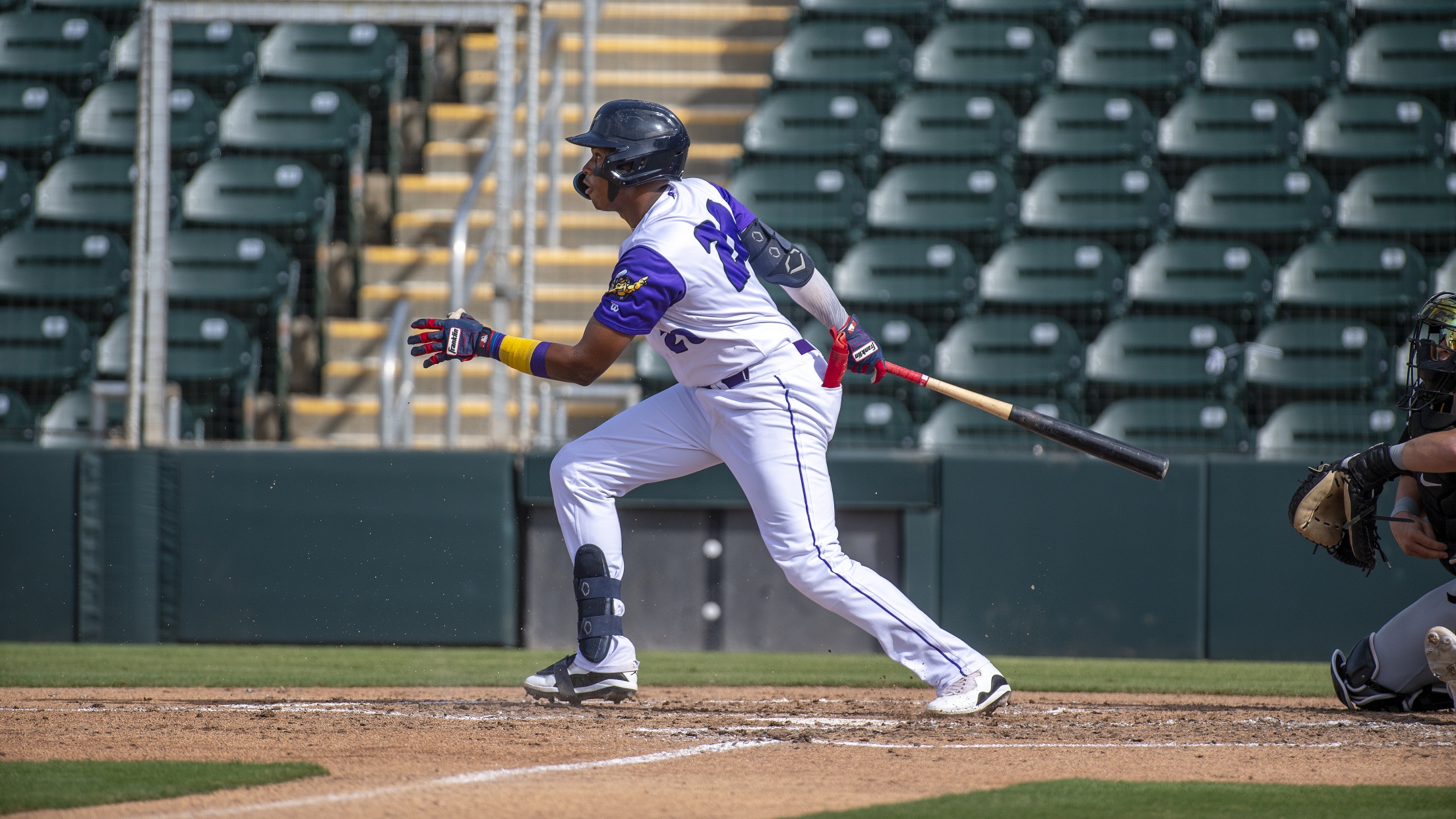 FORT MYERS, Fla (June 16, 2022) – Rubel Cespedes reached base four times Thursday, but the Mighty Mussels dropped the third game of the series to the Bradenton Marauders 12-8 at Hammond Stadium. Cespedes led the charge for the Mussels (36-22), going 3-for-4 with two RBI, a run scored and
FORT MYERS, Fla (June 16, 2022) – Rubel Cespedes reached base four times Thursday, but the Mighty Mussels dropped the third game of the series to the Bradenton Marauders 12-8 at Hammond Stadium.
Cespedes led the charge for the Mussels (36-22), going 3-for-4 with two RBI, a run scored and a hit-by-pitch.
Fort Myers struck first in the bottom of the first inning, as
LaRon Smith doubled to right center to plate two and give the Mighty Mussels a 2-0 lead.
Bradenton (27-33) answered in the top of the third as Jase Bowen flied to center to push home their first run of the game. Sergio Campana then lined a single to right field to tie the game 2-2. Later in the inning, Brenden Dixon singled to right to give the Marauders a 3-2 lead.
The Marauders tacked on one more in the top of the forth when Grant Koch doubled home Angel Basabe to extend their lead to 4-2.
In the bottom half of the inning, the Mussels loaded the bases with no outs after a hit by pitch and two consecutive walks.
Luis Baez then drove in a run with a swinging bunt to cut the lead to 4-3. Two batters later, Mikey Perez doubled down the line in left to give Fort Myers a 5-4 lead. The next batter was Cespedes, who singled home Perez to extend the lead to 6-4.
In the fifth, Bowen walked, stole a base, and then scored on an errant throw from the catcher Smith and cut the lead to 6-5.
Bradenton tied the game in the top of the sixth when Norkis Marcos doubled to left field to score Basabe. The Marauders took the lead when Marcos scored on a balk to make it 7-6.
In the top of the seventh, Mike Jarvis homered on a towering shot to left field and extended the lead to 8-6.
The Mussels defense committed two errors in the top of the eighth with two outs, allowing four unearned runs to come across and score to make it 12-6.
Fort Myers added a run in the bottom of the eighth with a Cespedes single before Baez plated Smith in the ninth with a double to left center to cap the scoring at 12-8.
The Mighty Mussels will look to avenge the loss on Friday as RHP
Pierson Ohl (2-3, 5.18) takes on RHP Po-Yu Chen (1-4, 4.60). Coverage begins at 6:45 EDT on the Mighty Mussels Baseball Network.