Eddie Rosario wins NLCS MVP, Debuts in World Series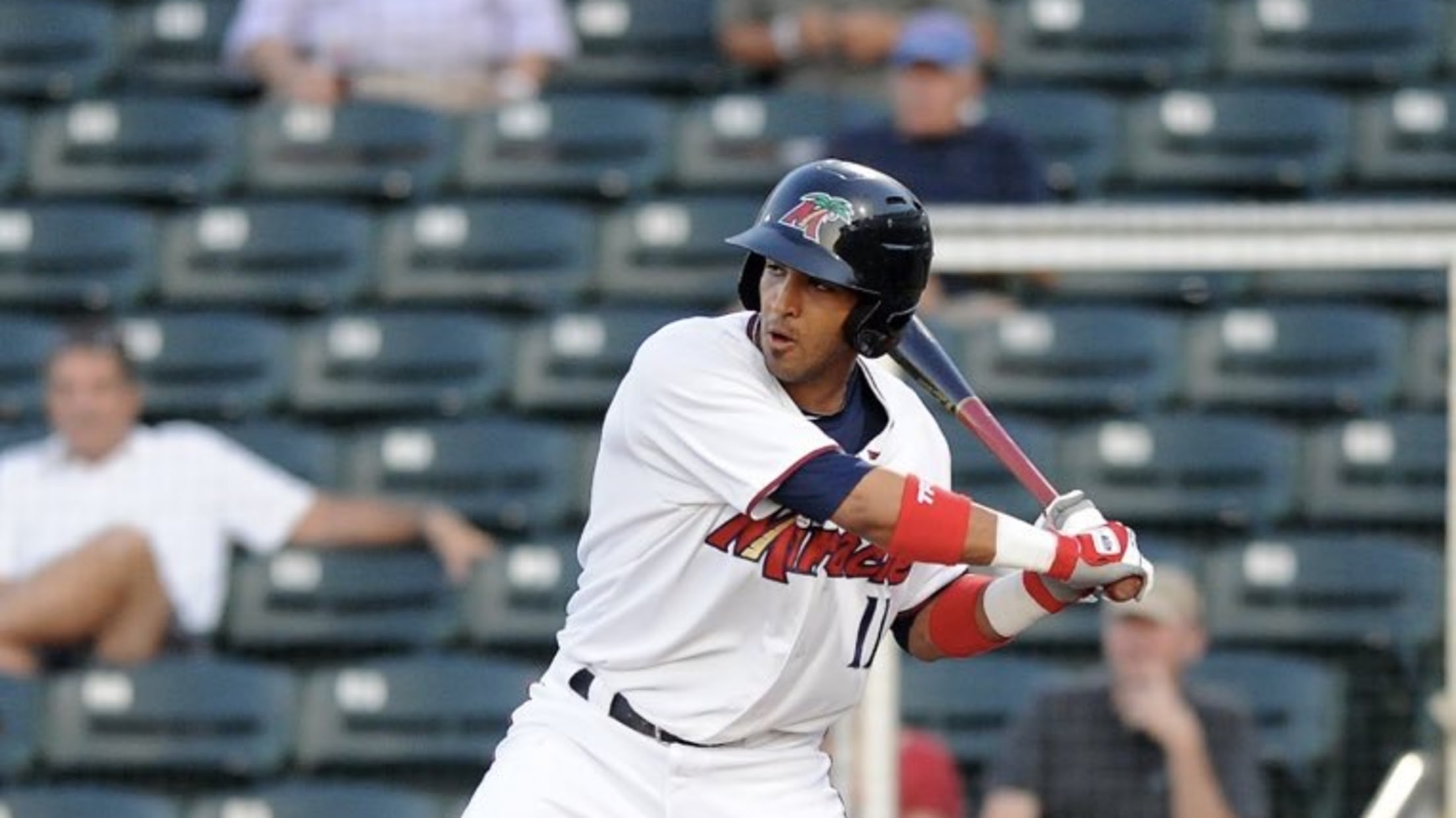 FORT MYERS, Fla. (October 26, 2021) – Former Fort Myers Miracle outfielder Eddie Rosario was named NLCS MVP Saturday, and will make his World Series debut tonight in Houston. Rosario hit a staggering .560 with three home runs and nine RBI in six games in last week's National League Championship
FORT MYERS, Fla. (October 26, 2021) – Former Fort Myers Miracle outfielder Eddie Rosario was named NLCS MVP Saturday, and will make his World Series debut tonight in Houston.
Rosario hit a staggering .560 with three home runs and nine RBI in six games in last week's National League Championship Series, leading the Atlanta Braves to their first World Series appearance since 1999.
Rosario recorded a hit in every game of the series, putting on a show with four-hit efforts in Game 2 and Game 4. In the final five games of the series, Rosario reached base in 16 of his 24 plate appearances, joining Will Clark as the only players in MLB postseason history to achieve a .667 on-base percentage over a five-game stretch. His 14 hits in the series were the most in MLB history for any series that went six games or less.
Rosario's career began right here in Fort Myers, playing in 51 games for the GCL Twins when he entered the United States in 2010. In 2013, he broke camp with the High-A Fort Myers Miracle - hitting .329 over 52 games in the pitcher-friendly Florida State League. The Puerto Rico native was quickly promoted to Double-A New Britain on June 10, escaping the dog days of the Florida summers.
Rosario returned to the City of Palms every spring from through 2020 to play at Hammond Stadium in spring training. He suited up in 697 games for the Minnesota Twins, batting .277 with 119 home runs over six seasons before signing with Cleveland during the 2020-21 offseason.