Five-run third lifts Miracle over Bradenton, 8-1
Fort Myers hits for cycle in third inning, Colina strikes out 10 to earn win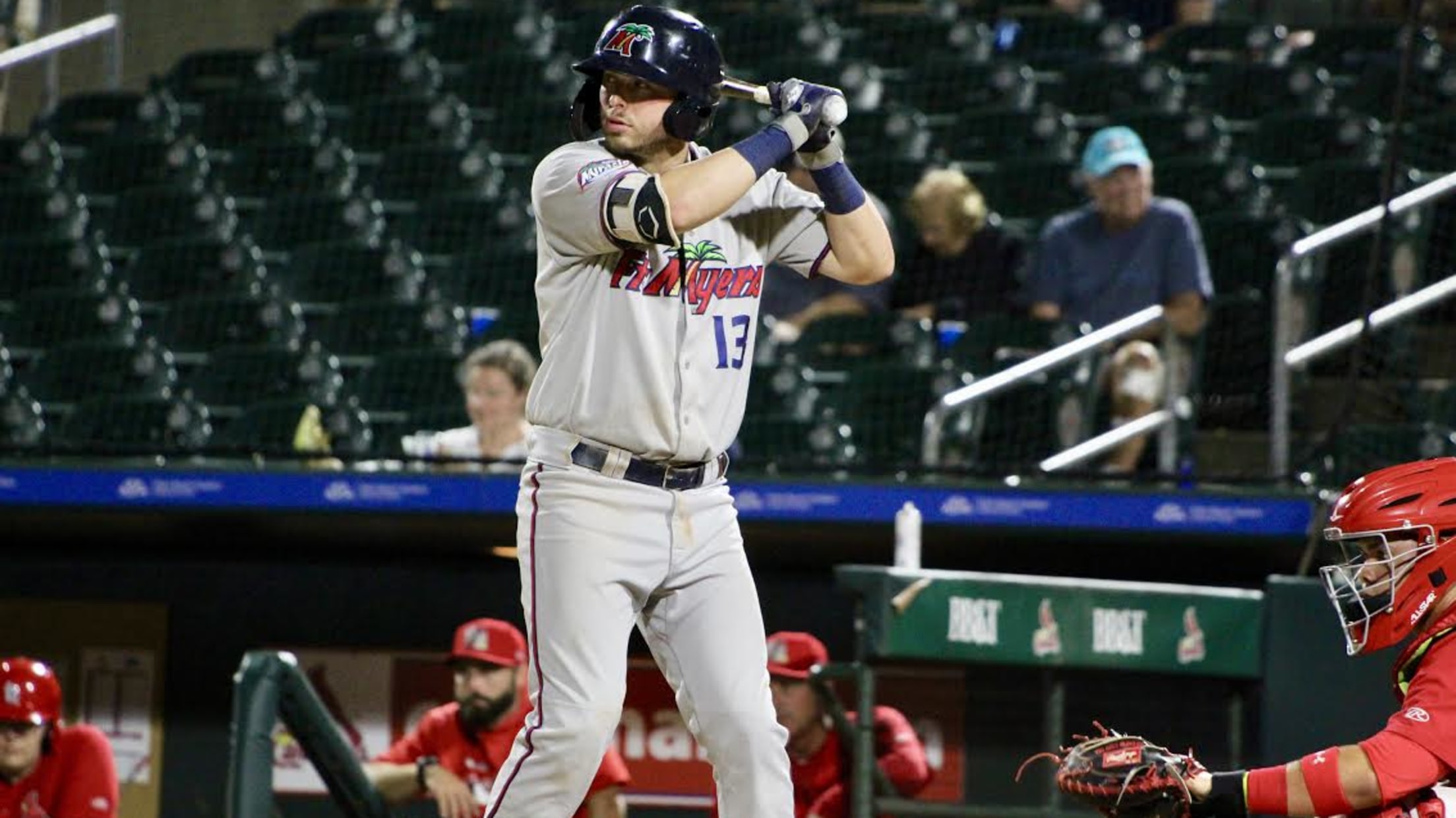 BRADENTON, Fla. - The Miracle used a five-run third inning in which they hit for the cycle to propel them to an 8-1 victory over the Bradenton Marauders on Tuesday night at LECOM Park. Bradenton starter Cody Bolton (5-1) had retired six in a row after a Michael Helman double opened
BRADENTON, Fla. - The Miracle used a five-run third inning in which they hit for the cycle to propel them to an 8-1 victory over the Bradenton Marauders on Tuesday night at LECOM Park.
Bradenton starter Cody Bolton (5-1) had retired six in a row after a Michael Helman double opened the game. Bolton came in 5-0 with a 0.77 ERA and is the reigning FSL Pitcher of the Week. Ryan Costello got the rally started in the third with a line drive home run to right, his team-leading fifth of the season.
With one out, Helman singled and Royce Lewis followed with his first of two RBI doubles on the night. Then, with two out, three straight run producing hits chased Bolton from the game. Jose Miranda delivered an RBI single, Lewin Diaz an RBI double, and Trey Cabbage an RBI triple. Both Cabbage and Helman had three of the 14 hits for the Miracle in the game.
Bolton's ERA rose to 1.91, as he lasted just 2.2 innings. The Miracle have outscored Bradenton, 16-3, and have 26 hits in the first two games of this series.
On the mound, Edward Colina (1-1) dominated from start to finish over his six inning outing. The right-hander tied a career high with 10 strikeouts and allowed just a run on four hits. He walked three.
Hector Lujan followed with two perfect innings in relief, striking out four. Melvi Acosta tossed a scoreless bottom of the ninth to close out the game. The Miracle pitching staff has struck out 31 Bradenton hitters in the first two games of the series.
Eight of nine Miracle starters recorded a hit. Four had multi-hit games.
The four-game series continues on Wednesday night at LECOM Park. Left-hander Bryan Sammons (4-0, 0.66) will start for Fort Myers. First pitch is 6:30 p.m.