Headrick fans 11 in 2-0 rain-shortened loss to Mets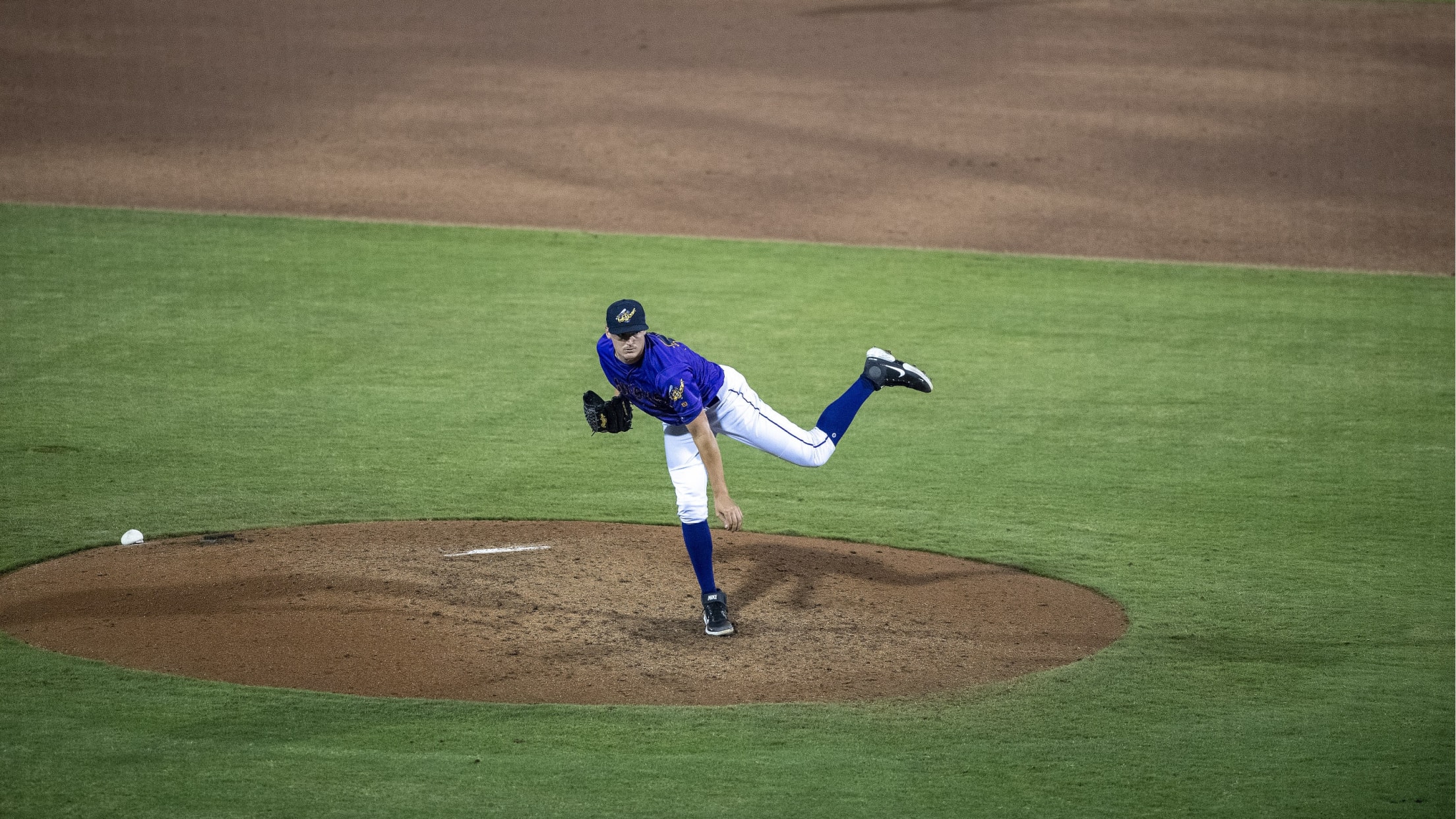 FORT MYERS, Fla. (June 6, 2021) – Brent Headrick fanned a career-high 11 batters Sunday, but the St. Lucie Mets snapped the Mighty Mussels' six-game winning streak at Hammond Stadium with a 2-0 final. Headrick (2-2) struck out the side in his first and last inning, allowing just one run
FORT MYERS, Fla. (June 6, 2021) – Brent Headrick fanned a career-high 11 batters Sunday, but the St. Lucie Mets snapped the Mighty Mussels' six-game winning streak at Hammond Stadium with a 2-0 final.
Headrick (2-2) struck out the side in his first and last inning, allowing just one run on two hits over five frames. The left-hander becomes the third Mighty Mussels (16-14) pitcher to reach 30 strikeouts for the season.
In a scoreless game in the top of the fifth, Mets (17-13) third baseman Jose Peroza drew a leadoff walk. The next batter was Warren Saunders, who lined an RBI double to the wall in left to give St. Lucie a 1-0 lead.
With the Mets still up by one in the sixth, Alex Ramirez was hit by a pitch before stealing second. After a Joe Suozzi infield single put men on the corners, St. Lucie executed a double steal to make it 2-0.
Shortly thereafter, the tarp was put on the field with heavy rain falling at Hammond Stadium. After a rain delay of over an hour, the game was called due to unplayable field conditions.
The Mighty Mussels will enjoy an off day on Monday before traveling to Jupiter to play the Hammerheads at Roger Dean Stadium. The six-game series will be broadcast on the Hammerheads Baseball Network. The next Mighty Mussels' broadcast will take place on Tuesday, June 15.