Manager Mientkiewicz and OF Murphy Selected to Postseason All-Star Team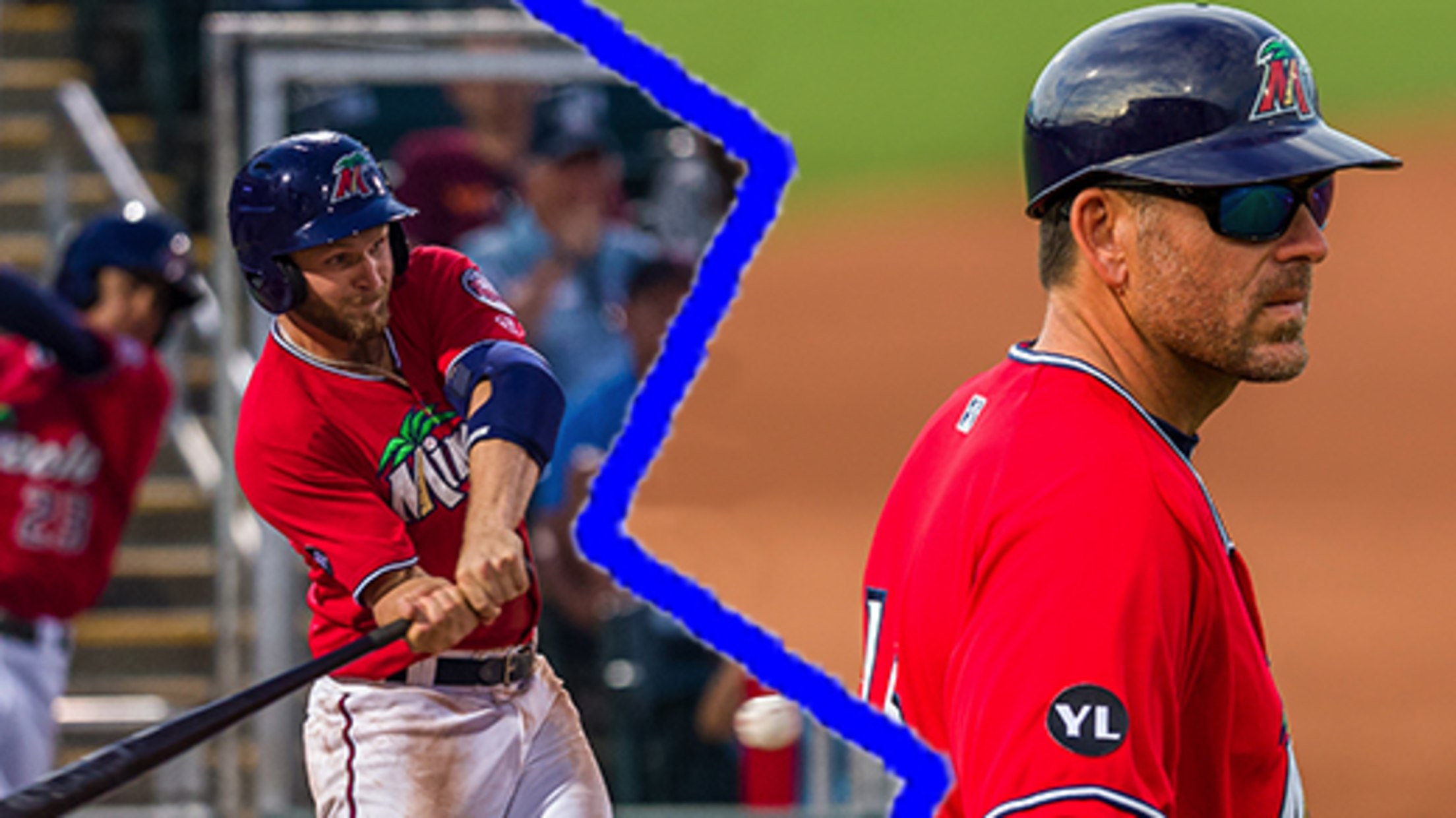 (Linwood Ferguson)
FORT MYERS, Fla. (August 29, 2017) - The Fort Myers Miracle, Advanced-A affiliate of the Minnesota Twins, are proud to announce that Manager Doug Mientkiewicz and OF Max Murphy have been named to the Florida State League 2017 Postseason All-Star Roster.Mientkiewicz earned a Coach of the Year honor, one of three
FORT MYERS, Fla. (August 29, 2017) - The Fort Myers Miracle, Advanced-A affiliate of the Minnesota Twins, are proud to announce that Manager Doug Mientkiewicz and OF Max Murphy have been named to the Florida State League 2017 Postseason All-Star Roster.
Mientkiewicz earned a Coach of the Year honor, one of three managers in the FSL to be named to the roster along with Manager of the Year Jay Bell of the Tampa Yankees and Dann Bilardello of the Palm Beach Cardinals.
"A lot of other coaches saw our guys get better over the course of the year," Mientkiewicz explained when asked what the award means to him. "It's more of a collaborative effort with the rest of the guys. You can't do it without them, and it's just nice to be recognized."
After leading the Miracle to the FSL Championship in 2014, Mientkiewicz has led the 2017 squad to 45 home wins, tied for the most in franchise history with at least two more regular season games to play. Entering Tuesday night, the Miracle's magic of number stands at six to clinch the South Division with less than a week to play.
Murphy cranked out 92 hits in 78 games (.307/.390/.430/.820) with five home runs, three triples and 16 doubles. His 52 runs placed him in the top five in the FSL before his promotion to Double-A Chattanooga on July 8. He was also named FSL player of the week for the final week of April when he went 11-for-21 (.534) in six games with a pair of home runs and seven runs scored.
"Max and Doug are two of many reasons why the Miracle are closing in on a potential playoff spot to end the season," stated Executive Vice President and Chief Operating Officer Ben Hemmen. "Both have had great years with Max earning a promotion and Doug leading this team."
The Miracle return home on Saturday night for their final set of regular season home games against the Jupiter Hammerheads, Advanced-A affiliate of the Miami Marlins, and, possibly, the Charlotte Stone Crabs, Advanced-A affiliate of the Tampa Bay Rays.
To stay up to date on upcoming promotional nights, follow the Miracle online at Miraclebaseball.com or through social media; Twitter: @MiracleBaseball, Instagram: fortmyersmiracle, Facebook: Fort Myers Miracle, Snapchat: ftmyersmiracle. To purchase tickets, visit MiracleBaseball.com/tickets. For further information or questions regarding the 2017 25th Anniversary Season, call the Miracle offices at (239) 768-4210.