Mussels fall to Threshers 10-2 in Hammond Stadium opener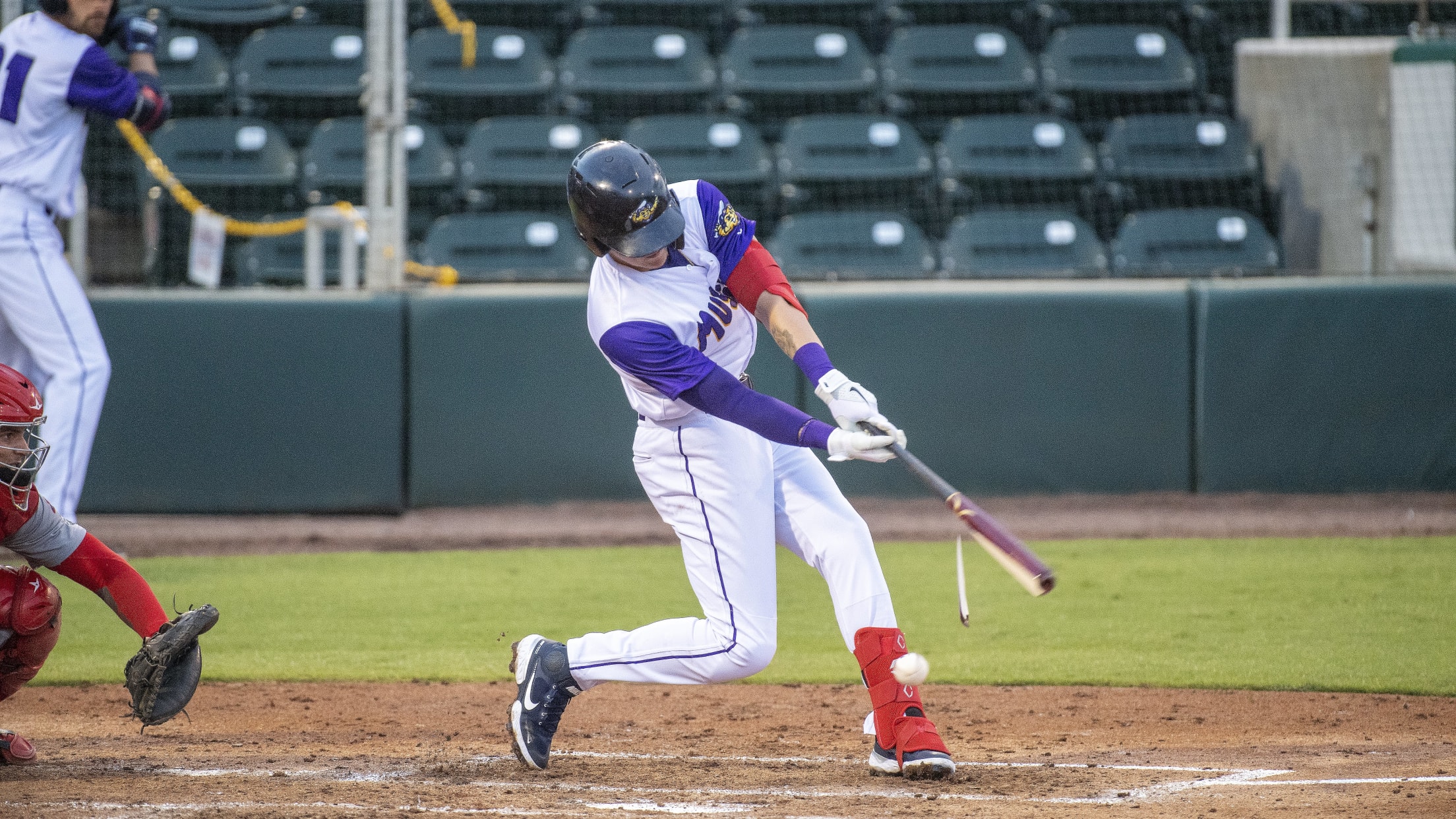 FORT MYERS, Fla. (May 11, 2021) – In the first minor league game at Hammond Stadium in 620 days, the Fort Myers Mighty Mussels revealed their new identity to the home faithful in a 10-2 loss to the Clearwater Threshers Tuesday. Fort Myers (3-4) starter Hunter McMahon (1-1) was excellent
FORT MYERS, Fla. (May 11, 2021) – In the first minor league game at Hammond Stadium in 620 days, the Fort Myers Mighty Mussels revealed their new identity to the home faithful in a 10-2 loss to the Clearwater Threshers Tuesday.
Fort Myers (3-4) starter Hunter McMahon (1-1) was excellent early, putting up four scoreless innings to allow the Mussels to get in front.
In a scoreless game in the bottom of the third, Keoni Cavaco smacked a two-run home run onto the left field berm to give Fort Myers a 2-0 lead. The home run was clocked at an exit velocity of 103.4 mph.
However, the Mussels lead was short lived. Clearwater (4-3) designated hitter Ben Pelletier led off the fifth inning with a double to the left field corner. Two batters later, Nicolas Torres tripled to the same spot to cut the deficit to 2-1. The next batter was Johan Rojas, who singled to center to score Torres and tie the game 2-2. With two outs, Casey Martin drove a double to the gap in left center to give Clearwater a 3-2 lead.
McMahon was charged for three runs over 4.1 innings, striking out three without walking a batter. Mussels reliever Casey Legumina retired five batters in a row before walking two with two outs in the seventh. D.J. Stewart then lofted a double to right center, scoring a pair of runs to make it 5-2 Clearwater.
The Threshers added five runs on five hits in the ninth, putting Tuesday's contest out of reach.
The Threshers and Mussels will meet again on Wednesday for a scheduled 7 p.m. first pitch. Because the Mussels guaranteed a win, all ticket holders from Tuesday's game will get into Wednesday's game for free. Regi Grace Jr. makes the start for Fort Myers, opposed by Victor Vargas of Clearwater. Mussels Pre-Game Live hits the air at 6:45 p.m.