Mussels Invited to Continue as Twins Affiliate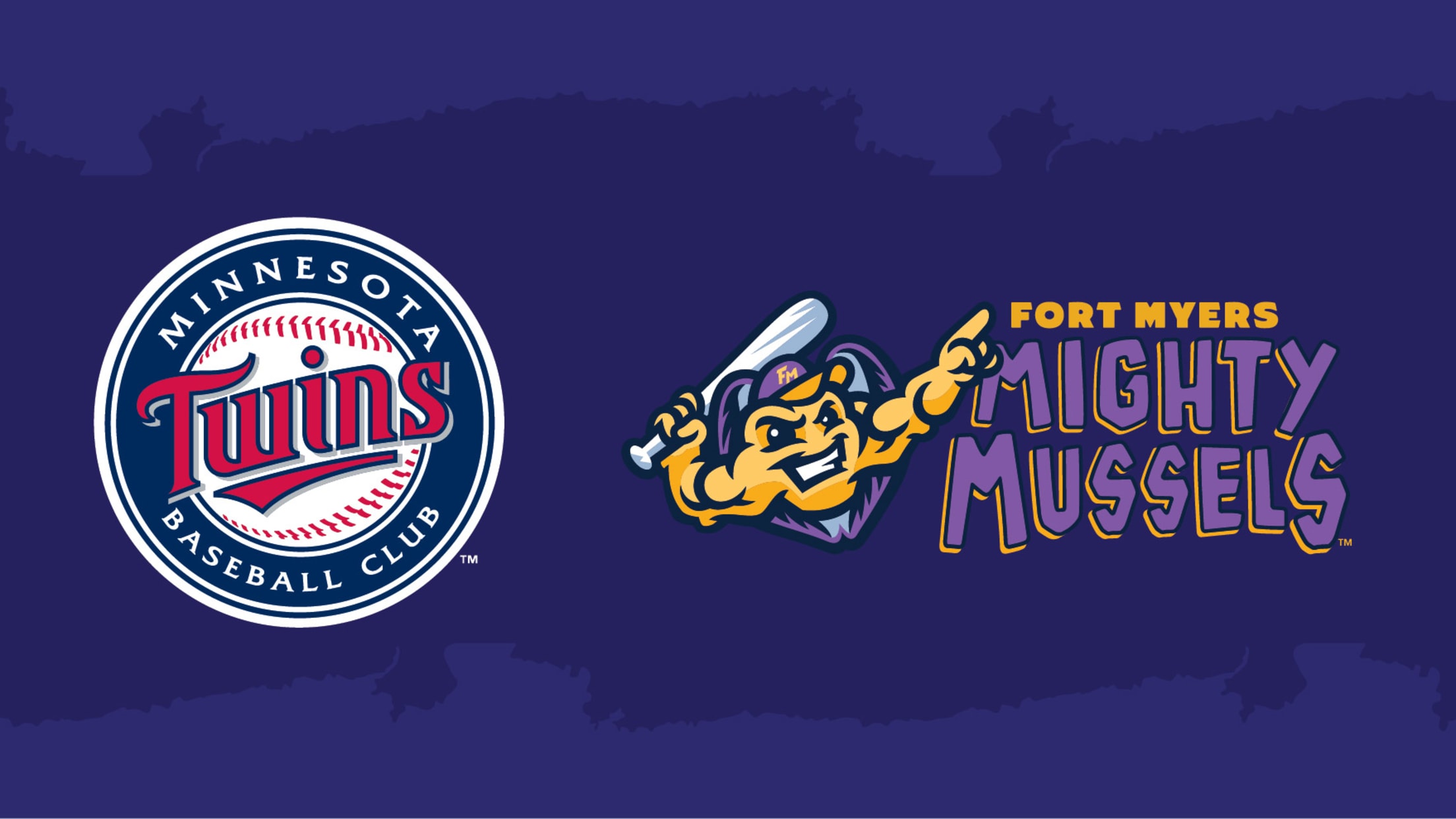 FOR IMMEDIATE RELEASE, DECEMBER 9, 2020 Mighty Mussels Media Relations (239) 768-4210 MUSSELS INVITED TO CONTINUE AS TWINS AFFILIATE - The Fort Myers Mighty Mussels have been invited by the Minnesota Twins to remain a minor league affiliate of the club and continue long-standing partnership FORT MYERS, Fla. – The
FOR IMMEDIATE RELEASE, DECEMBER 9, 2020
Mighty Mussels Media Relations
(239) 768-4210
MUSSELS INVITED TO CONTINUE AS TWINS AFFILIATE
- The Fort Myers Mighty Mussels have been invited by the Minnesota Twins to remain a minor league affiliate of the club and continue long-standing partnership
FORT MYERS, Fla. – The Fort Myers Mighty Mussels are excited to announce that they have been invited by the Minnesota Twins to remain an affiliate of the club at the Low-A level. The Mussels franchise has been affiliated with the Twins since moving to Ft. Myers in 1992, previously in the Advanced Class A Florida State League.
"The Minnesota Twins are ecstatic about the prospect of continuing our long-standing partnership with the Fort Myers Mighty Mussels," Twins President & CEO Dave St. Peter said. "We applaud Mighty Mussels owner Andy Kaufmann and the entire organization for their collaboration on player development and ongoing commitment to baseball fans across Lee County and Southwest Florida."
The Ft. Myers franchise has won two Florida State League Championships with the Twins organization (2014 & 2018) and has had numerous Twins players suit up for the club during their time in the Minor Leagues including Torii Hunter, Joe Mauer, Justin Morneau, Miguel Sano, Max Kepler, Jose Berrios, Byron Buxton and many more. "The Mussels organization is thrilled to be continuing the long-term partnership with the Minnesota Twins for many years and generations to come. We look forward to witnessing the development of future Twins players and Hall of Famers here at Hammond Stadium while continuing to bring affordable family fun and entertainment to the great citizens of Lee County. We would also like to thank Lee County for all of their support both historical and present," said Mighty Mussels Managing Owner Andy Kaufmann.
The Mussels have called Hammond Stadium home since 1992 and maintain a close partnership with Lee County. "Lee County is pleased to continue its partnership with the Mighty Mussels. Baseball has been part of Lee County's history for more than a century, and we know residents and visitors alike enjoy America's national pastime here," said Lee County Commissioner Brian Hamman, who serves as the liaison to the Tourist Development Council.
Season ticket and group packages are on sale now. Call 239-768-4210 for more information.