Sabato, Morales homer in 6-3 loss to Clearwater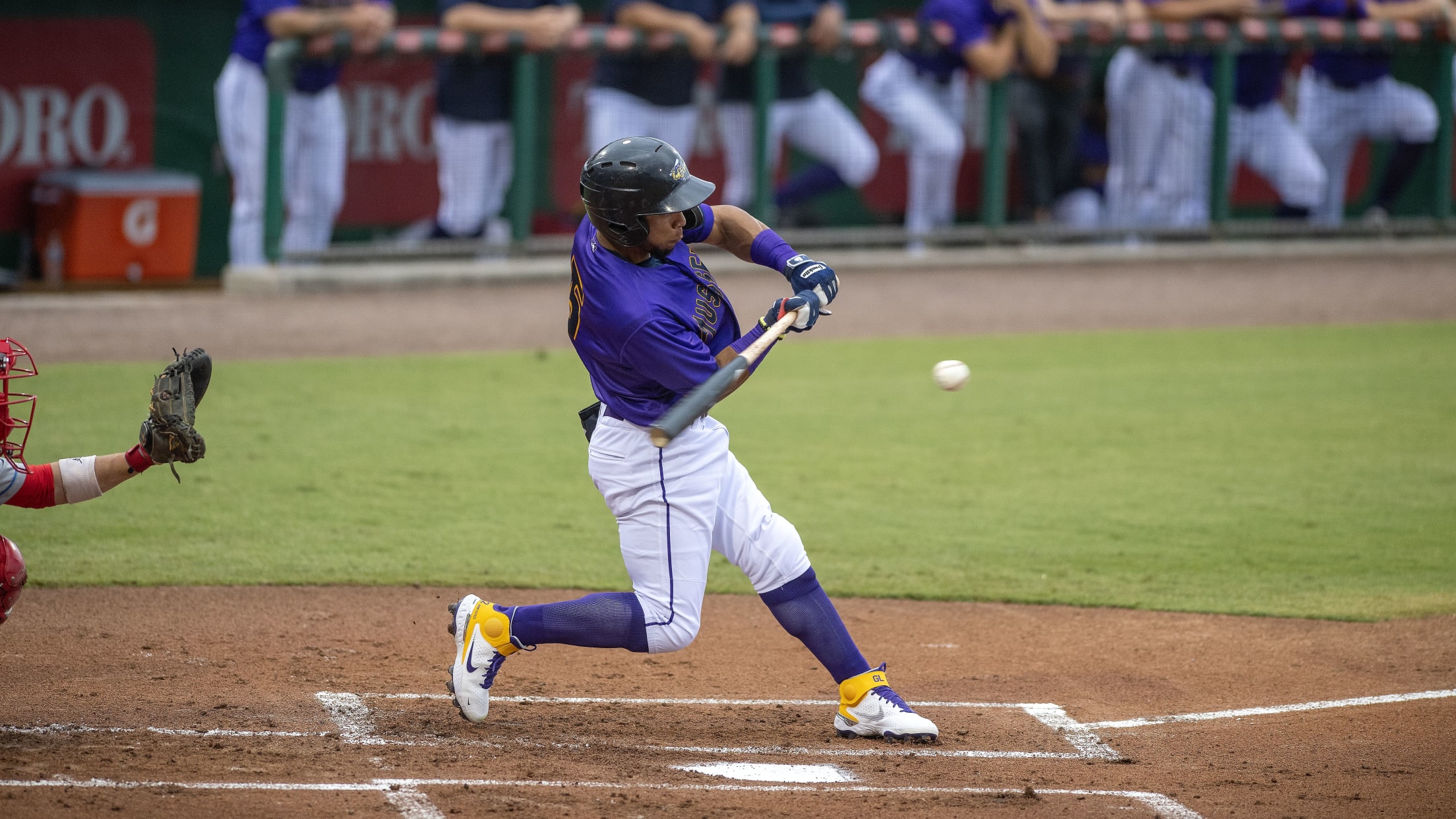 FORT MYERS, Fla. (May 14, 2021) – Aaron Sabato and Jeferson Morales each homered Friday, but the Fort Myers Mighty Mussels fell 6-3 to the Clearwater Threshers at Hammond Stadium. Sabato's home run was the first of his professional career, a low line drive to the opposite field that left
FORT MYERS, Fla. (May 14, 2021) – Aaron Sabato and Jeferson Morales each homered Friday, but the Fort Myers Mighty Mussels fell 6-3 to the Clearwater Threshers at Hammond Stadium.
Sabato's home run was the first of his professional career, a low line drive to the opposite field that left the bat at 100.5 mph. In the fourth inning, Morales launched a solo home run onto the left field berm at a high-arcing launch angle of 39 degrees.
The Mussels (5-5) held three different leads Friday, but Clearwater (5-5) scored in three of the final four innings to put the game away. The decisive inning proved to be the top of the seventh.
With Fort Myers up 3-2, Edgar Made and Casey Martin both singled off Fort Myers right-hander Steven Cruz (0-2). On Martin's single, Willie Joe Garry Jr. bobbled the ball in center, setting forth a domino effect of defensive miscues. When the dust settled, a pair of Mussels errors allowed Made to score and make it 3-3.
With Martin in scoring position, Luis Garcia dropped a single into right center. That chased home Martin to give Clearwater a 4-3 lead. The Threshers added two more runs in the ninth, aided by two walks and another Mussels error.
With the series tied 2-2, Fort Myers will turn to RHP Sawyer Gipson-Long on Saturday. Clearwater counters with RHP Cristian Hernandez. First pitch is scheduled for 7 pm, with Mussels Pre-Game Live hitting the air at 6:45 pm.