Sawyer Gipson-Long Makes Major League Debut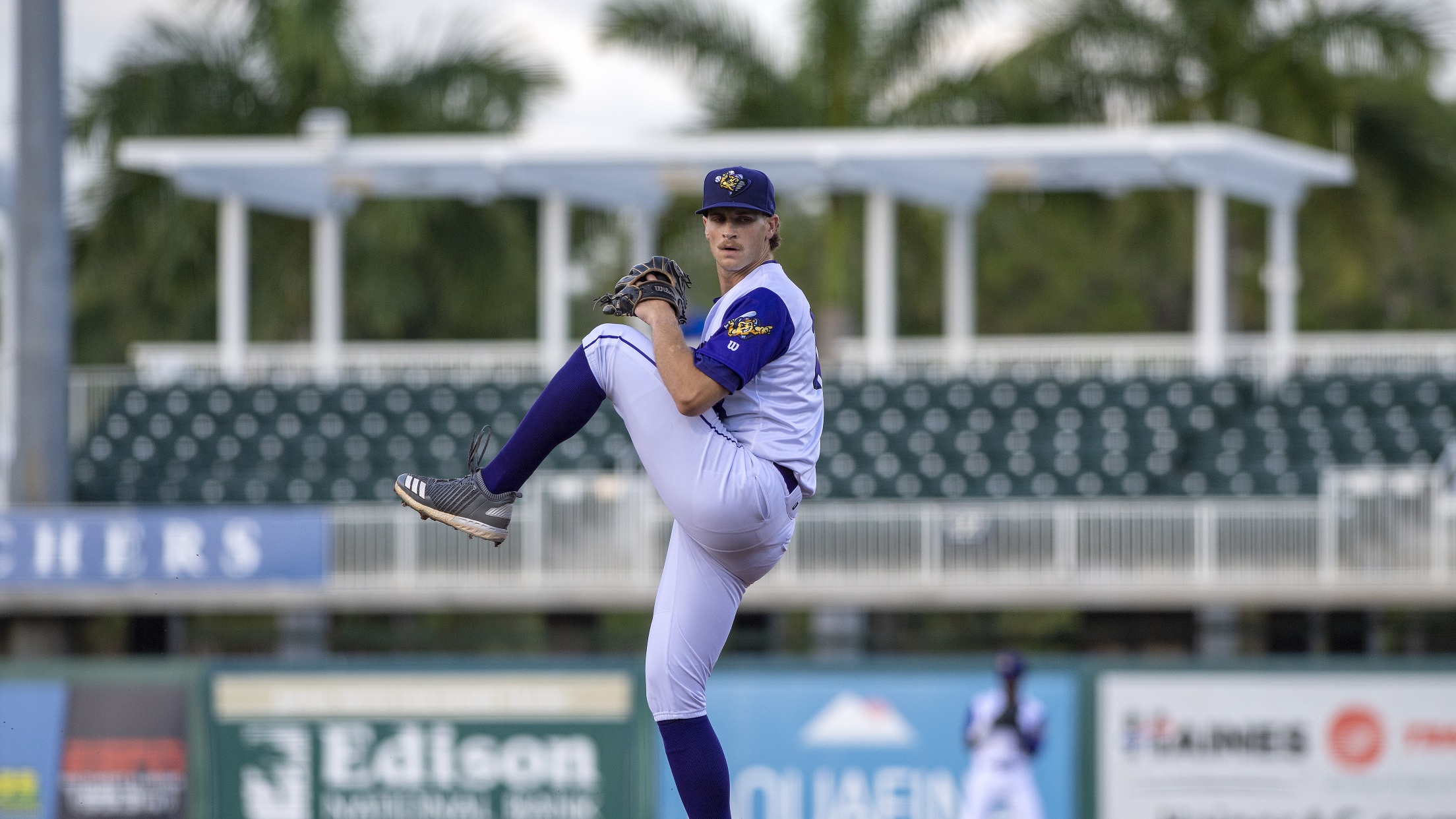 FORT MYERS, Fla. (September 12, 2023) - Former Mighty Mussels pitcher Sawyer Gipson-Long made his Major League debut Sunday, becoming the ninth former Fort Myers farmhand to reach the Show this season. Gipson-Long tossed five innings of two-run ball for the Detroit Tigers, allowing four hits while striking out five
FORT MYERS, Fla. (September 12, 2023) - Former Mighty Mussels pitcher Sawyer Gipson-Long made his Major League debut Sunday, becoming the ninth former Fort Myers farmhand to reach the Show this season.
Gipson-Long tossed five innings of two-run ball for the Detroit Tigers, allowing four hits while striking out five against the White Sox. Prior to his promotion, he went 8-8 with a 4.33 ERA over 99.2 innings between Triple-A Toledo and Double-A Erie.
The Mercer product tossed 67.1 innings over 14 outings for the Mighty Mussels in 2021, earning a promotion to High-A Cedar Rapids on August 9.
Gipson-Long was traded to Detroit on August 2, 2022 in exchange for Michael Fulmer. He has logged 97 innings or more in each of the last three minor league seasons.
Gipson-Long is the ninth Fort Myers farmhand to make their MLB debut this season, and the sixth member of the 2021 Mighty Mussels.
2B Edouard Julien (Apr 12, MIN - 2021 Mussels)
RHP Casey Legumina (Apr 15, CIN - 2021 Mussels)
RHP Brent Headrick (Apr 19, MIN - 2021 Mussels)
RHP Jordan Balazovic (June 18, MIN - 2019 Miracle)
RHP Chris Vallimont (July 3, BAL - 2019 Miracle)
OF Trey Cabbage (July 14, LAA - 2019 Miracle)
INF Christian Encarnacion-Strand (July 17, CIN - 2021 Mussels)
RHP Steven Cruz (Aug 29, KC - 2021 Mussels)
RHP Sawyer Gipson-Long (Sep 10, DET - 2021 Mussels)