🌮 A New Chapter For The Central California Favorite 🌮
The beloved Central Valley tradition returns on October 23! The Fresno Grizzlies are proud to present the 10th installment of Taco Truck Throwdown. This year's new format features community-based Taco Tours leading up to the main event at Chukchansi Park.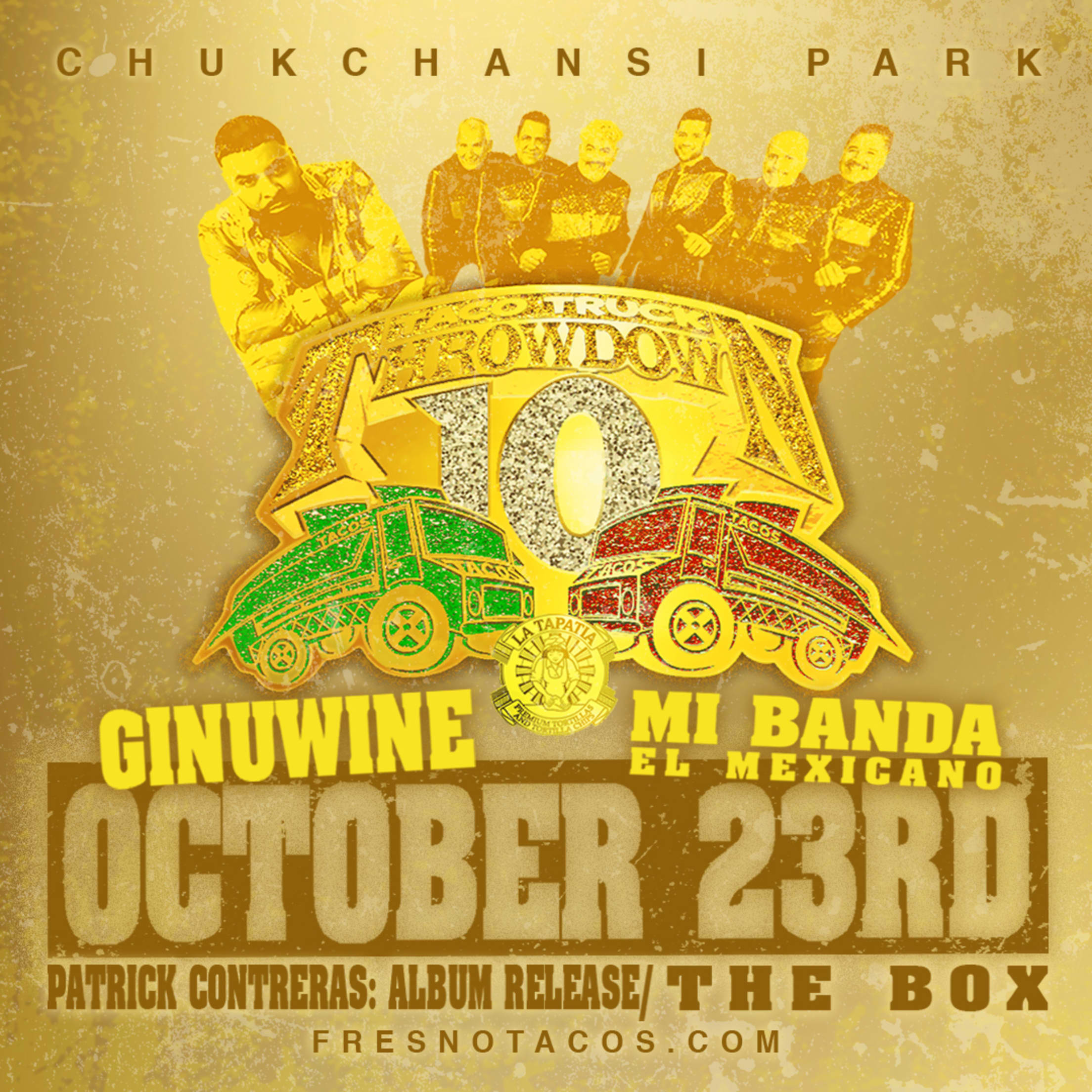 BREAKING NEWS - Taco Truck Throwdown 10 will featuring performances from headliners Ginuwine and Mi Banda El Mexicano as well as local acts The Box and Patrick Contreras.
This will be Ginuwine's first appearance in Fresno since 2018 when he performed at Selland Arena, while Mi Banda El Mexicano will be coming to Fresno for the first time since 2015.
The Box, a five-person, high-energy band, specializes in performing throwback Hip Hop, R&B, Soul, Dance, Pop and more. Patrick Contreras, who also performs as Violin On Fire and has appeared on the Billboard Top Charts as well as Good Morning America, will be celebrating the release of his newest album at the event.
Tickets are on sale NOW for the biggest taco celebration in the world! You can buy them here or at the button above.
Taco Truck Throwdown 10, presented by La Tapatia Tortilleria, has been made possible by the following partners: Novamex – Jarritos, Save Mart, Granville Homes, Fresno/Clovis Convention & Visitors Bureau, Cookies and Lemonnade.